Boxing's Calendar Heats Up: 10 Do-Not-Miss Bouts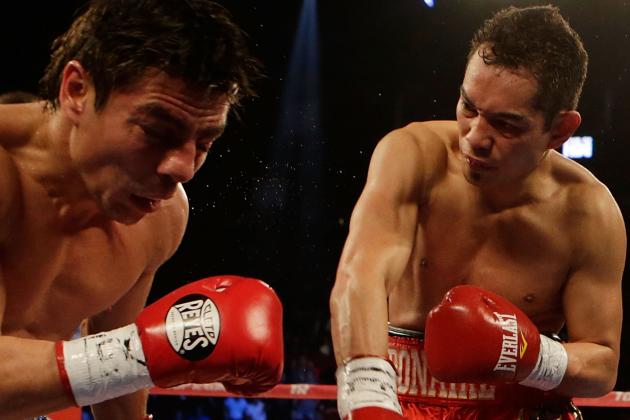 Scott Halleran/Getty Images

The 2013 fight calendar has been unspectacular, until now. After seething since December, it is now at a boil, ready to explode and produce a magnificent run of potential classics.
Over the next six weeks, moments shall hatch that will forever remain boxing lore. There will be thrilling phone-booth wars, future legends in their embryonic stages and the waning moments of a legend.
Here are 10 do-not-miss fights that are just around the corner!
Begin Slideshow

»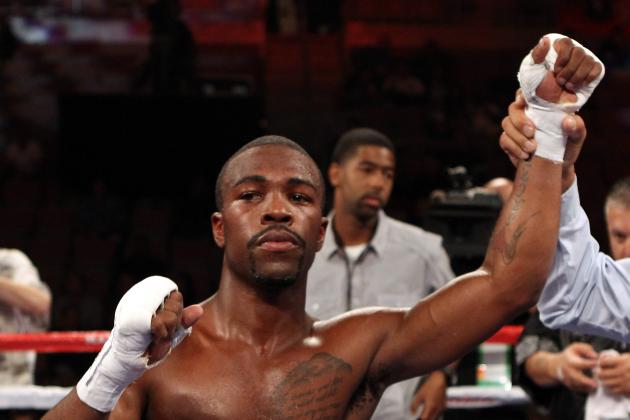 Scott Heavey/Getty Images

This featherweight encounter features one of boxing's brightest stars, Gary Russell Jr.
This also paints an opportunity for the uber-quick and skilled American to segue into a meeting with the winner of Donaire vs. Rigondeaux. These three fighters could electrify the boxing universe with trilogies against each other.
While unproven, Russell might just one day be the greatest boxer in the world. It is worth watching to make your own judgment.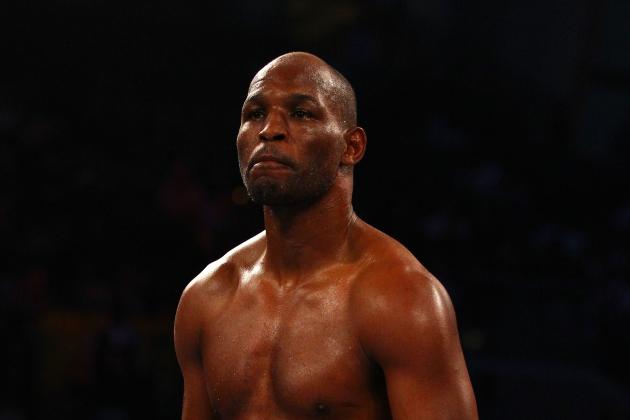 Al Bello/Getty Images

To be honest, B-Hop's style is for the purists. His defense-minded strategy and his penchant for holding do not offer much to the average sports fan. His style, added with his limited number of thrown punches, can make his fights less than aesthetically pleasing.
What does lend itself to a real-life Hollywood classic is the fact that Hopkins, at 49, has a legitimate chance to outbox an undefeated champion. This is a can't-miss drama—the delightful occasion when an event transcends sports and becomes a universal allegory for the potential of the human spirit.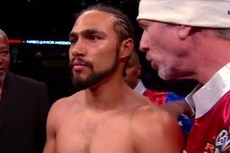 Courtesy of boxingnews24.com
Keith Thurman is making big waves in a small pond. His check left-hook knockout of Orlando Lora was thrilling.
This will be another opportunity to showcase his impressive skills and bravado. He is one to watch, and as this clash is a WBO title-eliminator in the welterweight division, it might lead into some real tests for the prodigy. At 19-0 with 18 knockouts, he should not be missed. In the future, let's hope his fights will be more meaningful.
Until then, watch this star on the rise.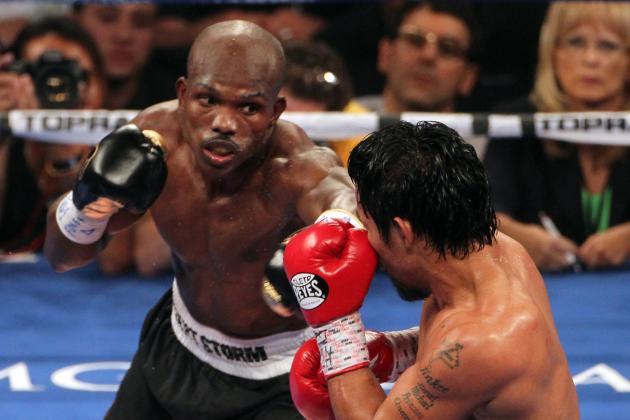 Jeff Bottari/Getty Images

Yes, he unabashedly took credit for a win that he did not earn, but he is still an undefeated champion fighter. Bradley, the latest villain of boxing, is worth watching in his new heel role.
Freddie Roach is behind Provodnikov, which makes this an intriguing narrative. This will either be a coming-out party for Provodnikov or a confirmation for Bradley as a legit champ.
Bradley might also be vying for the next few marquee fights at 147 and 140, so this is worth viewing to assess his position amongst the best.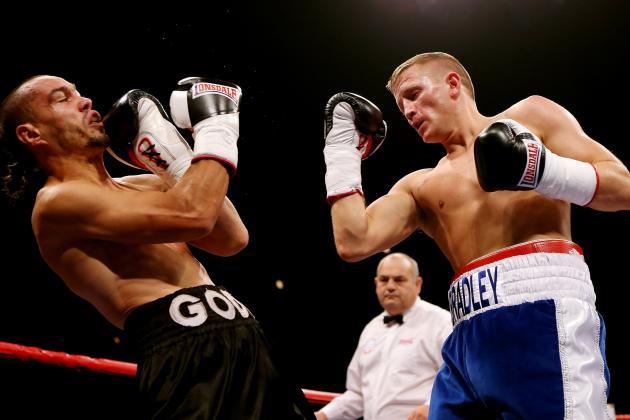 Scott Heavey/Getty Images

This fight is ostensibly for the Adrien Broner sweepstakes. The winner should get a crack at the highly skilled and equally protected brash brawler.
How will they fare against boxing's next biggest thing? Will the carefully combed coiffure from Cincinnati finally be tested by one of these two?
Tune in to find out!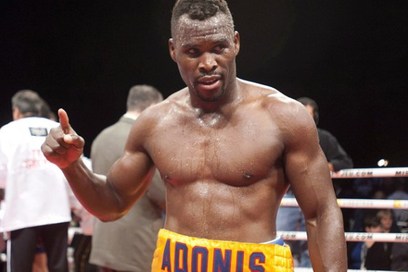 Courtesy of metronews.ca
Stevenson is a destructive force who has skyrocketed into title contention. At 19-0 with 16 KO wins, the 35-year-old is on the precipice of stardom.
A typical night-at-the-office performance for the Canadian, i.e., a knockout win, will place him ready for a major title shot against a marquee name.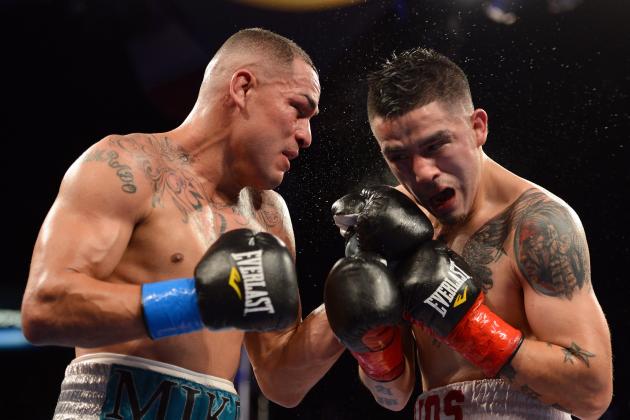 Harry How/Getty Images

Never miss a Brandon Rios fight.
Never, ever miss a Rios-Alvarado fight!
This is this generation's Gatti-Ward rivalry. We are at stage two now. Considering the great names at 140, we might not see a third, so enjoy this one. This rivalry is guaranteed to thrill at least one more time.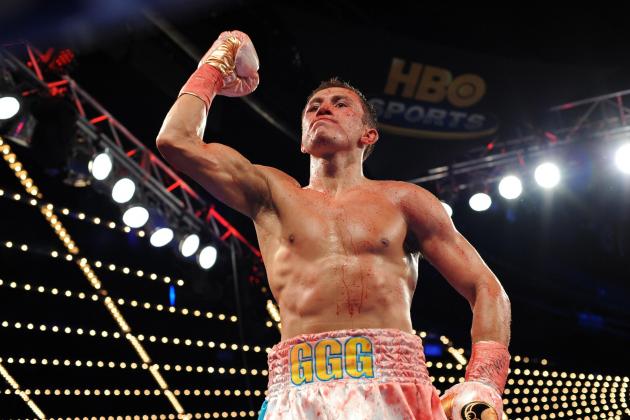 Joe Camporeale-USA TODAY Sports

GGG had a beautiful debut performance on HBO and now has two KO wins since coming to American television. Great hype surrounds this Olympic silver medalist. A stellar showing could land him in the Mayweather or Martinez talks at 160 or 154.
So far, so good for this exciting new star. Can he prove worthy of a shot at a blockbuster bout? This will be revealed when he faces Nobuhiro Ishida on March 30.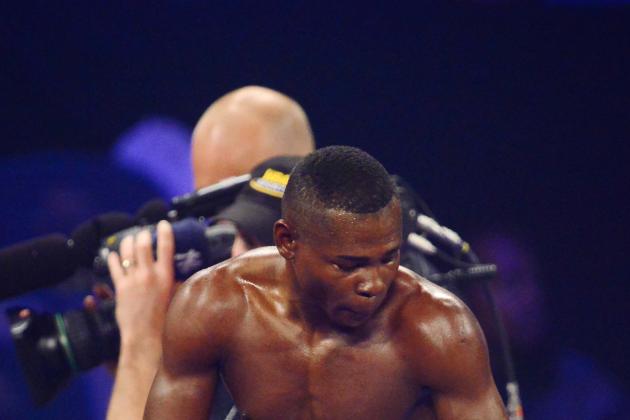 Mark J. Rebilas-USA TODAY Sports

Skip the wedding. Cancel the BBQ. Watch this fight!
The Pacquiao vs. Mayweather fight that fans never got is manifested in this showdown. Both of these fighters are over-saturated with talent and skill.
Donaire is incapable of not producing fireworks, and Rigondeaux is one of the greatest technical boxers of his generation. This is equivalent to LeBron and Kobe playing one-on-one, except in a far more exciting sport.
This is a thrill not to be missed, and full credit goes to the players who made this epic encounter happen. Ideally, there will be a trilogy here.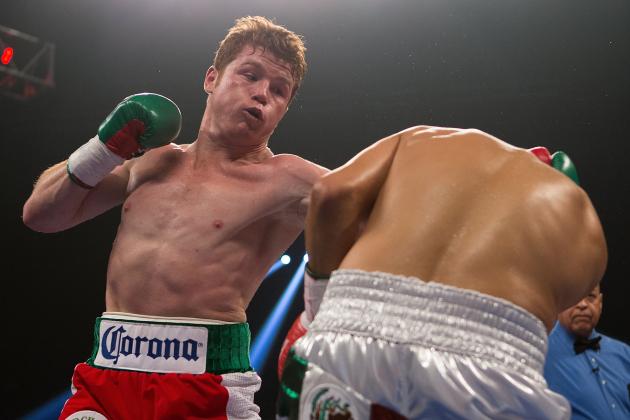 Josh Hedges/Getty Images

Two undefeated champions fighting in their prime.
No, this is not a misprint. Boxing got it right, again!
This might be the best back-to-back headliners in a week in the history of sports. Incredible. These two weeks will have a seismic impact on the sporting world.
Is "Canelo" the real deal? Can he beat a real champ?
How good is Trout? Can either test "Money May"?
Be sure to watch it. A perfect culmination to an intense six weeks of tremendous action.
Well done, boxing.