WWE: What You Missed Since Last Week's Raw; Biggest Winner & Loser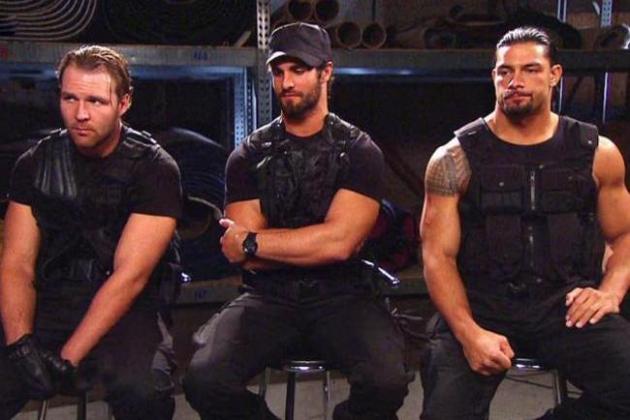 Image credit: WWE.com
Due to a temporary but severe lack of Internet access on top of an unexpected hospital visit, my weekly recap of WWE's four lower-rung shows has been absent since the end of January. And due to another unexpected sick day, it came out a day or two later than I would have liked to publish it.
But, once again, I bring you What You Missed Since Last Week's Raw.
Royal Rumble and Elimination Chamber are behind us now, so the only thing anyone is concerned about is WrestleMania. Guys like John Cena and CM Punk and Undertaker and Triple H never have to worry about whether or not they'll be invited to partake in the biggest night of sports entertainment's calendar year.
But guys like Kofi Kingston, Justin Gabriel and The Colons are still struggling to land even a filler spot on the big card in East Rutherford. And since they rarely do more than lie down for the 1-2-3 on Raw and SmackDown, they're going to have to look elsewhere to truly let their lights shine.
So we take a look at NXT, Main Event, Superstars and Saturday Morning Slam to see how these performers are doing. After we review everything that happened on these shows, we'll decide who benefited the most last week and who may end up on TNA or ROH before long.
My "highlights" version of all four shows is below.
If it piques your interest enough to read on, this slideshow breaks down the shows individually, segment by segment, complete with my questions, predictions and/or honorable mentions.
If you disagree with my selections of who benefited/suffered the most, there's a comment section below.
Highlights
On NXT, Gabriel defeated Leo Kruger, a match set up after Krueger attacked Gabriel's injured friend Tyson Kidd the week prior. This was followed by another international matchup (remember, Gabriel and Kruger are both from South Africa), as the Australian Emma lost to Lithuanian Aksana.
Bo Dallas was supposed to be a part of the main event, a Triple Threat match also featuring Corey Graves and Conor O'Brian, the winner being declared the No. 1 contender for Big E. Langston's NXT Championship. Dallas was found knocked out backstage. The singles match between O'Brian and Graves was ruled a no-contest when The Shield came to the ring to destroy them both.
On Main Event, Cody Rhodes lost in singles competition to Sheamus. But Rhodes also got the rub of continued flirtation between himself and WWE Divas Champion Kaitlyn.
There was also a quick match in which Mark Henry destroyed Gabriel. The rest of the show was just replays from Raw.
This week's Superstars featured two original matches and three Raw Rebounds. Brodus Clay and Tensai (whom I like to refer to as the "Phat Funks") got a win over Epico and Primo, while Kingston got a win over David Otunga.
On Saturday Morning Slam, Booker T is getting ready to name a new general manager for the show, which will presumably be one of the superstars regularly featured on the program. This was the focus of most of the programming other than the matches.
Damien Sandow bested Zack Ryder and Antonio Cesaro got a victory over Gabriel. We also found out Booker T will be naming the new general manager on the March 9 episode of the show.
Now, if you care to read more about any of these happenings, please enjoy the slideshow.
Begin Slideshow

»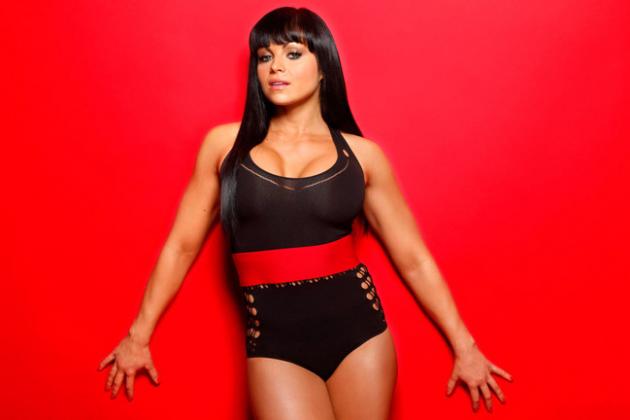 Image credit: FanPop.com
This week's edition of WWE NXT begins with commissioner Dusty Rhodes and Bo Dallas backstage, talking about Dallas' success as of late, including his spot in the Royal Rumble after winning the NXT tournament and his win over Wade Barrett the following night.
They are interrupted by Corey Graves, who has Big E. Langston's stolen NXT Championship belt. After some arguing, Rhodes decides that the main event for the evening will be a triple threat match to determine the No. 1 contender for the NXT Championship. The match will feature Graves, Dallas and Conor O'Brian.
Back in the arena, Tony Dawson and William Regal are on commentary as we get ready for our first match.
Justin Gabriel vs. Leo Kruger
The setup for this match comes from last week when Gabriel's friend and tag team partner Tyson Kidd was giving an interview and talking about his injury and rehab. Leo Kruger interrupted the interview and attacked Kidd's injured leg.
Regal pointed out that the beef between Gabriel and Kruger goes back to their days in South Africa. Dawson reminded us that CM Punk had very good things to say about Kidd's work ethic and lack of a push by WWE.
They never mentioned the fact that Kassius Ohno does not come out with Kruger. I expected he would make a run-in, but that never happened either.
Gabriel, a good technician and high-flyer, remains grounded for most of this match. When Kruger has the offensive advantage, he simply beats Gabriel down. Gabriel sends Kruger to the outside of the ring as we head to our first commercial break.
When we returned from the break, Kruger was back in the ring and back in control. The action continued to go back-and-forth, as it had the whole match.
The match was very solid, good enough to be a main event match. In the end, Gabriel gets the win after a 450 Splash. Post-match, Kruger stole one of Kidd's crutches and hit Gabriel in the gut, interrupting the Werewolf's celebration.
Winner: Justin Gabriel (televised match length 11:45)
After another commercial break, we were set for an international Divas contest.
Aksana vs. Emma
If you're unfamiliar with Australian Emma, she has this weird gimmick where she thinks she's a great dancer (because apparently WWE doesn't have enough dance-related gimmicks right now) but looks something like Elaine from Seinfeld.
Emma tries to do a fancy ring entrance but completely botches it. She attempts it again and barely makes it work. I'm not sure if that was supposed to be part of her gimmick or if she really just can't do the move very well.
Prediction: Emma is still more than a year away from making it to the WWE roster.
As WWE has some serious rebuilding to do in the Divas division, it's always interesting to see who they're developing. This wasn't exactly a prime example of great wrestling, both women used the hair-pull on multiple occasions.
In the end, Aksana won with a spinebuster.
Winner: Aksana (match length 4:39)
Post-match, we went backstage where Dallas had been attacked and knocked unconscious. Nobody knew who the assailant was. As we headed to commercial, Dallas was completely unresponsive to the medial team that found him.
When we returned to the show, Corey Graves was making his way to the ring for his match, followed by Conor O'Brian. The Triple Threat had been reduced to a simple one-on-one for the No. 1 contender's spot.
O'Brian was in control early in the match, and we headed to another commercial break fairly early into the action. The Ascension was still in control when we returned. Eventually, Graves used the ring post to his advantage, O'Brian did a great job of selling the damage done to his leg as Graves tried to get the submission.
After the final commercial break, both men were outside of the ring. Once back in the ring, the match continued to go back-and-forth, O'Brian used his obvious strength advantage but still sold the damage done to his leg.
Just when it looked as though O'Brian may be on the verge of a win, the lights went out. When they came back on, The Shield made their way to the ring to attack both combatants. The crowd loved it, as The Shield is very over with the NXT audience.
No Contest (televised match length 11:34)
All three members of the renegade faction get some microphone time, essentially reminding everyone that they will deliver justice to whomever they see fit. They are always watching.
And that's the end of the show.
Question: What are the long-term plans for The Shield? Will their dominance continue at WrestleMania? Will they remain together for a long time?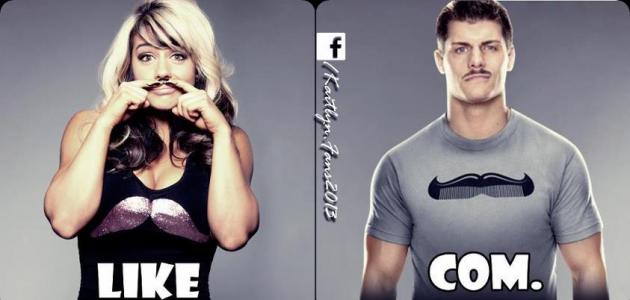 Image credit: Facebook.com/Kaitlyn.Fans2013
This week's episode of Main Event starts backstage where WWE Divas Champion Kaitlyn runs into Cody Rhodes, who happens to be sporting a new love-stache t-shirt. After a little flirting and teasing, Sheamus stepped in, upsetting Rhodes in the process. Predictably, they decided to have a match to settle things.
Before he leaves, Rhodes asked Kaitlyn to watch the match, because "tonight, the love-stache strikes back!" I really hope that becomes his catchphrase for a while.
Jerry Lawler joined Michael Cole on commentary, marking the first time the King has worked this show. Sheamus and Rhodes made their way to the ring for the opening matchup.
Sheamus vs. Cody Rhodes
For the first few minutes of the match, the action went back-and-forth. As Sheamus pointed out in the opening promo, these two superstars recently faced-off on SmackDown, with the Irishman getting the victory. Will this prove to be a moment of redemption for the son of the American Dream, or will Sheamus get another win, building on a push toward WrestleMania?
A Disaster Kick left Sheamus down outside the ring as we headed to our first commercial break.
Question: It seems to me, over the last six months or so, WWE has been more apt to give us repeat matches within a few weeks of each other, if not less than a week. Tonight's match is one example. Randy Orton vs. Antonio Cesaro is another. I know there are plenty of examples, but they're escaping me at the moment.
What is the purpose of this sort of booking? Rarely do we get new winners the second or even third time around. What does that accomplish? Does anyone have any insight into this?
When we returned from the commercial break, both men are in the ring, Rhodes in control of the action. The rest of the match was fairly competitive, with Rhodes getting a few near-falls and dictating the pace for a large portion of the match.
In the end, Sheamus went for a Brogue Kick but missed and got his leg caught over the top rope. Rhodes used the situation to attempt another Disaster Kick, but Sheamus avoided it. Sheamus went for the Brogue Kick again, nailed it, and got the 1-2-3.
Winner: Sheamus (televised match length 10:25)
Watching this match, I came up with a couple of future booking ideas. WWE Creative, feel free to use these. You don't even have to give me the credit I deserve.
Assuming Rhodes and Sheamus eventually have a feud at some point in their career, the angle could evolve around who has the better kick, Brogue vs. Disaster. Also, whether in a program with Sheamus or anyone else, Rhodes could be a part of the first ever Facial Hair vs. Facial Hair match, the loser being forced to shave their facial hair. Then, whichever Diva Rhodes happens to be associated with at the time will leave him, proving her attraction was based primarily on the love-stache the whole time.
Prediction: The love-stache will do for Rhodes what "Yes!" did for Daniel Bryan. Although not initially an attempt to turn the superstar face, the crowd will pick up on it, love it, and Rhodes will reap the benefits. Ugly, ironic mustaches are already a trend among hipsters. Perhaps this hipster trend will evolve into a WWE Universe trend.
As we head to another commercial break, we're informed that Mark Henry will face Justin Gabriel. They're clearly building Henry for something big at WrestleMania, but what?
Mark Henry vs. Justin Gabriel
As one would expect, Henry took control from the very beginning, and the pace never really changed. If you blinked, you may have missed the only offense Gabriel had in the match. Henry won this glorified squash match with the World's Strongest Slam.
Winner: Mark Henry (match length 4:38)
This marked the end of original matches for the evening. They showed a brief video montage of Ryback destroying his opponents. They showed Rhodes backstage, upset with his loss to Sheamus. Kaitlyn approached him, said "the mustache doesn't give up," and then left before Rhodes could respond.
They showed a video package highlighting the Heyman/McMahon/Lesnar/Helmsley confrontation from Monday Night Raw. They closed the show with a replay of CM Punk vs. John Cena from Monday Night Raw.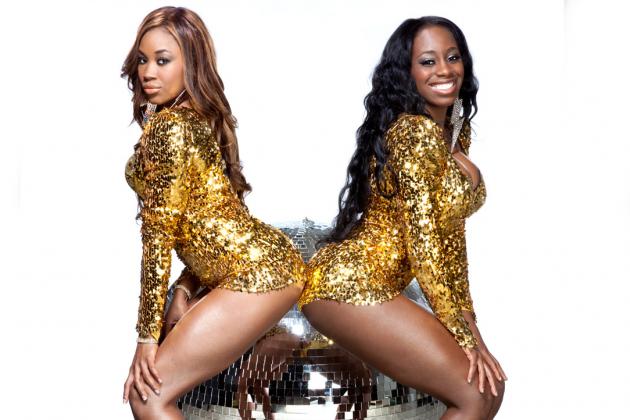 Image retrieved from KayfabeComedy.com
This week's Superstars kicked off with tag team action while Matt Striker and Tony Dawson are on commentary.
Brodus Clay & Tensai vs. Primo & Epico
Presumably to make up for the fact that he is often found jobbing on Raw and SmackDown, Brodus Clay has seen great success on Superstars as a single competitor. Will the same be true for his new found partnership with Sweet T?
They've also paired Brodus with The Colons quite a bit in the past, leading to confrontations between the Funkadactyls and Rosa Mendes. To be quite honest, at this point in their careers, I'm not incredibly interested in Clay, Tensai or The Colons. Outside the ring, Naomi, Campbell and Mendes continually tried to outshine each other with their dance moves. I am interested in that, if only to serve as a distraction from the in-ring action.
Clay and Tensai obviously played up their size and strength advantage, but also showed good tag team in-ring psychology with quick tags. The Colons had to regroup outside the ring, leading to the first commercial break.
Shortly after returning from the break, the Colons finally got some offense in. In the end, however, Tensai made a hot tag to Clay, which eventually led to their Double Splash and win for the new, funky tag team.
Winners: Brodus Clay & Tensai (televised match length 7:29)
Question: Ever since the debut of the Funkasaurus, I've assumed there will eventually be an angle where he becomes fed up with the gimmick and re-emerges as the beast we all know he is. Could they do the same thing with both Brodus and Tensai? Losing the dance routines and focusing on their brutality could result in one of the most intimidating tag teams in quite some time.
The next segment was simply a Raw Rebound of McMahon, Heyman, Lesnar and Triple H.
This was followed by another look back at Raw, highlighting the portion of the show featuring Randy Orton, Sheamus and The Shield.
Kofi Kingston vs. David Otunga
Finally, back to some original programming. Similar to Clay, Kofi Kingston sees a lot of success on shows like Superstars and Saturday Morning Slam to make up for the fact that he's become little more than a glorified jobber on Raw and SmackDown.
Prediction: Kingston will remain in this jobbing-to-bigger-names role until they finally decide to repackage him altogether.
This match went exactly as you'd expect. Otunga relied on his strength, while Kingston relied on his speed and agility. With the exception on one remarkable top-rope-to-the-outside move that Kingston landed on Otunga, there wasn't much worth mentioning about this match. Kingston wins with the Trouble In Paradise.
Winner: Kofi Kingston (match length 4:36)
WWE Superstars ends with a replay of John Cena vs. CM Punk from Monday Night Raw.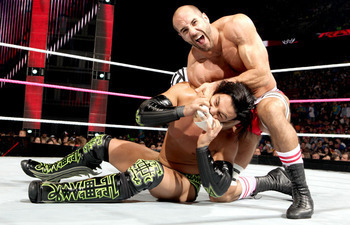 Image credit: WWE.com
This week's Saturday Morning Slam starts off with an announcement that, as of last week, it has been decided that the show will get it's own General Manager. Booker T has been tasked with naming the new boss, and we're told we'll hear from him today about it.
From what I can tell (I haven't seen this show for the last few weeks) they haven't given any hint as to whom will be in charge, and whether or not it's a current Superstar or someone on contract that isn't actively competing.
They also announced that the main event for this week's show will be Justin Gabriel vs. United States Champion Antonio Cesaro.
Back in the arena, Damien Sandow made his way to the ring for the opening contest. He got on the microphone to make an argument for himself as general manager. Josh Matthews was on commentary and Sandow's best friend Cody Rhodes joined him.
Damien Sandow vs. Zack Ryder
On his way to the ring, Ryder made the argument that he should be named the general manager of SMS. With his floundering career, that might be a step up for him.
The two superstars go through a standard beginning-of-match routine before a quick commercial break. When we returned, Sandow clearly had the advantage.
After a few minutes, when Ryder mounded a comeback and looked to be pulling off an upset, Rhodes caused a distraction, allowing Sandown to get a roll-up pin with a handful of tights.
Winner: Damien Sandow (televised match length 2:55)
When we returned from another commercial break, Booker T was backstage where he was supposed to make an announcement. Sandow interrupted him and Ryder who are each arguing with Booker T as to why one of them should be the general manager. They're interrupted by Dolph Ziggler, AJ, and Big E. Langston, the Showoff claiming that he and AJ will be co-managers. Other stars do the same, including Natalya, R-Truth and Daniel Bryan. Booker T doesn't make an announcement.
Question: If Zack Ryder isn't named the SMS GM, is there anything left for him to do that would keep him relevant? Is it time for a complete makeover for the Broski?
Before the main event, Antonio Cesaro was the subject of this week's Saturday Morning Spotlight, highlighting his reign as the United States Champion and his impressive feats of strength in the ring.
Antonio Cesaro vs. Justin Gabriel
From the very get-go, it was obvious that Gabriel would be allowed some high-flying antics to the impress the SMS audience, while Cesaro would have an obvious strength and toughness advantage. The quality of match these two can put on should be featured on Raw.
After a commercial break (including a promo for next week's SMS, saying the decision for general manager wouldn't be revealed until then), Cesaro was clearly in charge, manhandling Gabriel in the ring.
This match exemplified everything that's good about watching this program—excellent in-ring action, no Raw Rebounds, and fun guest commentary by a different Superstar every week.
Cesaro got the win after his amazing European uppercut and the Neutralizer.
Winner: Antonio Cesaro (televised match length 6:06)
Before the show ended, we were reminded that we'll have to tune in again next week to find out who the new GM will be.
Prediction: Whoever they announce, it will be someone who hasn't really found their niche as of late. This will be a good chance for them to show they can fill a role like this.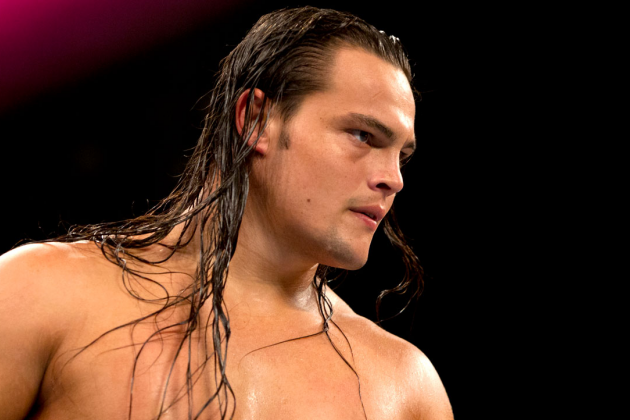 Image retrieved from WrestleEnigma.com
After taking a look at all four of WWE's "other" shows from last week, which superstar came away the biggest winner? Who came away the biggest loser? Who looks like they have a promising future with Vince's company, and who looks like they'll struggle to be more than a jobber on Superstars?
Biggest Winner: Bo Dallas
Picking a Biggest Winner this week was difficult, because no one had an especially impressive week when you're just looking at these four shows. There were no upset victories and no big surprises. I would expect most people reading this article to have successfully predicted the winner of almost every match. No one even managed to score more than one victory.
Bo Dallas didn't even have a match this week. But the happenings on NXT made it look like he's being primed to be the NXT Champion in the near future, and if you look where Seth Rollins and Big E. Langston are right now, that's not a bad title to win for someone still in the "developmentals."
NXT began with Dusty Rhodes praising Dallas for everything he's accomplished lately. His eventual feud with Corey Graves (currently the top heel at Full Sail University) was further established. He was scheduled for a No. 1 Contender's match, but was booked as a big enough threat that someone needed to take him out before the match even started.
In this industry, it's just as important to get your character over as it is to get the win. For that reason, I had to give the nod to I.R.S. Jr.
Biggest Loser: Justin Gabriel

Gabriel was the only competitor to make three appearances on these four shows this week, but they weren't especially impressive.
Granted, his match with Leo Kruger was solid, and Kruger is no jobber, not even on NXT. But going down to the B-league to get a purely emotional victory for your sidelined buddy isn't worth putting a feather in your cap.
Then, on Main Event, he lasted less than five minutes with Mark Henry. That's not a good sign.
Finally, on Saturday Morning Slam, he gave up the 1-2-3 to Cesaro in a match that barely surpassed the five-minute mark. Sure, Cesaro is currently being established as the unstoppable United States Champion, but if you're getting booked to lose to anyone on Saturday Morning Slam, that doesn't show a lot of confidence coming from WWE Creative.
So maybe losing to Henry and Cesaro in the same week isn't exactly a worst-case scenario for a mid-carder like Gabriel, but in a week where nobody suffered an upset loss and no one else was defeated more than once, that's good enough to earn the title of Biggest Loser.
Do you think someone else had a better week on these shows than Bo Dallas? Do you think someone took a bigger hit than Justin Gabriel? Please, let's discuss!
You can follow Dustin on Twitter, check out his blog or listen to his podcast.