Potential Free-Agent, Draft Building Blocks for Chip Kelly's Eagles Offense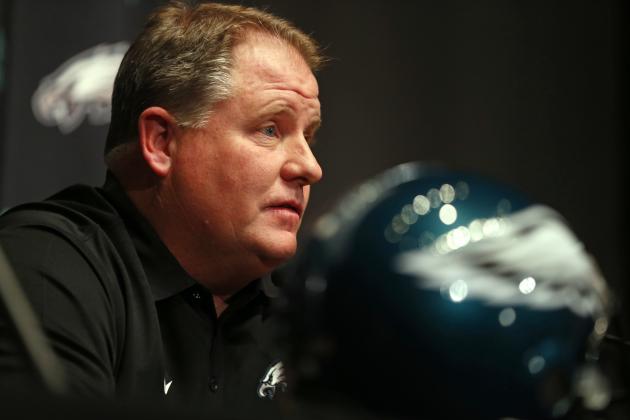 Rich Schultz/Getty Images

The Philadelphia Eagles have instilled a new era with the hire of Chip Kelly, whose creative offensive mind translated to instant success at the college level during his tenure at Oregon. Now, Kelly tackles the challenge of bringing his offensive game plan to the NFL, a league where the spread offenses and mobile quarterbacks shine the brightest.
While Kelly's offense is a dynamic game plan, it's evident that only certain players are going to be able to handle the extreme up tempo offense that the former Ducks head coach will implement beginning this offseason.
The new contributors to the Eagles offense is likely to come through the draft, especially after the franchise learned the hard way about spending money at all costs.
Who can benefit from playing in this offense? Here are ten building blocks that could be effective moving forward.
Begin Slideshow

»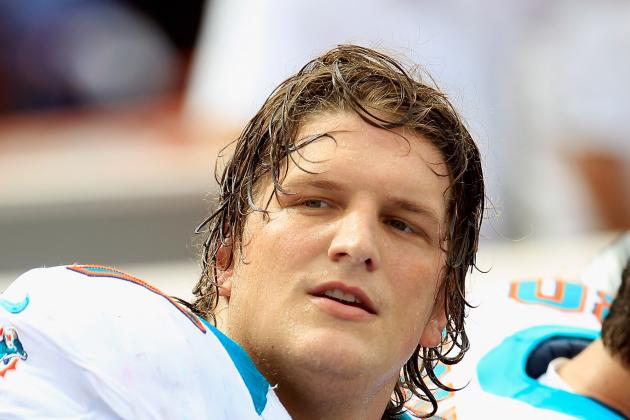 Chris Trotman/Getty Images

Status: Impending Free Agent
It isn't a secret that the Philadelphia Eagles have endured woeful performances on the offensive line in large part due to a unit that lacks durability.
As I say this, the idea of the Eagles entertaining former All-Pro left tackle Jake Long does seem unlikely. Long has shown sign of regression due to injury, and his price tag will command a high overall number from whichever team signs him.
However, there isn't any question that Philadelphia will at least look into finding a way to add the impending free agent. When healthy, Long has displayed the pass protection that warranted being named the number one overall pick in the draft a few years ago.
Kelly's offense cannot be effective with the uncertainty of the current offensive line. It's fair to assume that they will keep their free agent targets to a minimum, and signing Long could erase a need that needs to be addressed in the draft.
Harry How/Getty Images

Status: Current Draft Prospect
Chip Kelly was well aware of former USC wide receiver Robert Woods and his ability to be explosive for his size.
Could Woods begin his NFL career being coached by the former head man at Oregon? He would bring an interesting dynamic to an Eagles passing attack that is in need of an overall upgrade at the receiver.
Although Woods' speed doesn't compare to current Eagles receiver Desean Jackson, his size and physicality makes up for the lack of elite speed.
The idea of having Woods play alongside Jackson and Jeremy Maclin would not only be an upgrade over Jason Avant or Riley Cooper, but it would create a very unique combination of receivers in the spread offense.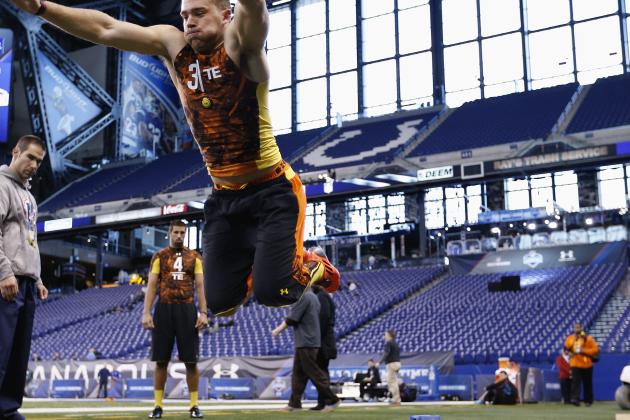 Joe Robbins/Getty Images

Status: Current Draft Prospect
Another former successful player in the Pac-12 could be another connection that Chip Kelly could use to his advantage during the draft process.
Former Stanford standout Zach Ertz is arguably the best tight end in the draft, displaying a balanced combination of solid speed and quality athletic ability. Overall, he is one of the more polished tight end prospects in the draft.
Although tight end isn't exactly a concerning need on the roster, it wouldn't be any surprise if the Eagles wished to get younger and faster at tight end. Ertz had plenty of experience playing in a pro style offense, especially one that emphasized running the football.
Time will tell if the Eagles will focus on prioritizing needs or drafting the best player on their board. If they go with the former Cardinal tight end, it would be intriguing to see how he could fit in Kelly's offense.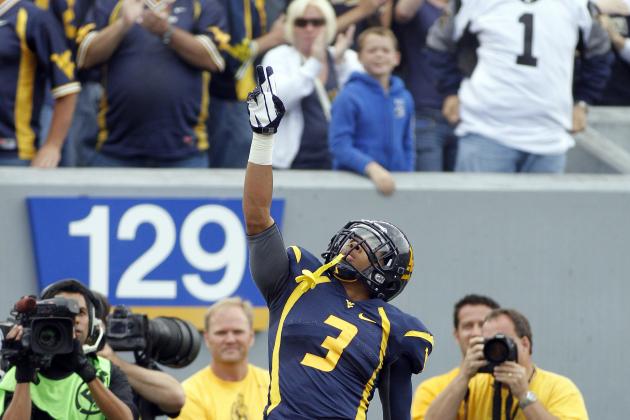 Justin K. Aller/Getty Images

Status: Current Draft Prospect
West Virginia Mountaineers product Stedman Bailey seems to be a perfect match to Chip Kelly and the Eagles potential draft strategy.
The reality is that Philadelphia could use the later rounds in the draft to improve the receiver depth, which would bring Bailey into play. On many occasions, he was the most explosive receiver on the field for West Virginia, out shining his teammate Tavon Austin.
His performance in the Pinstripe Bowl showed how he can be a major threat in the screen game and ultimately capable of handling the speed of an uptempo offense.
More importantly, he is a prospect who likely wants to prove his worth. Despite being knocked for his lack of size, Bailey's motor makes him a fantastic fit with Kelly if he lasts to their picks on day two.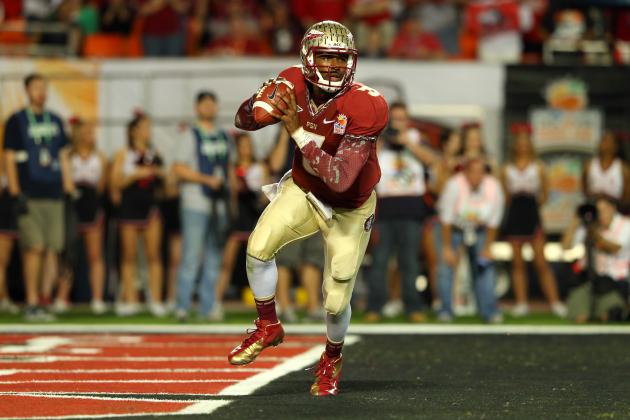 Mike Ehrmann/Getty Images

Status: Current Draft Prospect
When the Philadelphia Eagles retained Michael Vick for the upcoming season, it signaled the uncertain future at the quarterback position for this franchise.
Vick could be effective in Kelly's offense, but the fact that he returned speaks to how unsure the Eagles are about Nick Foles becoming the franchise quarterback in the foreseeable future.
Thus, the possibility that the Eagles select a quarterback in the second round shouldn't be too surprising. One prospect that is deemed to benefit from the emergence of the read option attack is EJ Manuel.
Manuel does have some faults in his game. He hasn't proven to be a consistent passer, which is why many experts feel his stock is higher than it should be.
Nonetheless, Manuel displays the physical tools that exist in a starting quarterback.
He wouldn't face the pressure of having to compete for the starting job and win outright. He could spend his rookie season improving in his development as a passer while Vick and Foles battle for the top spot.
Don't rule it out.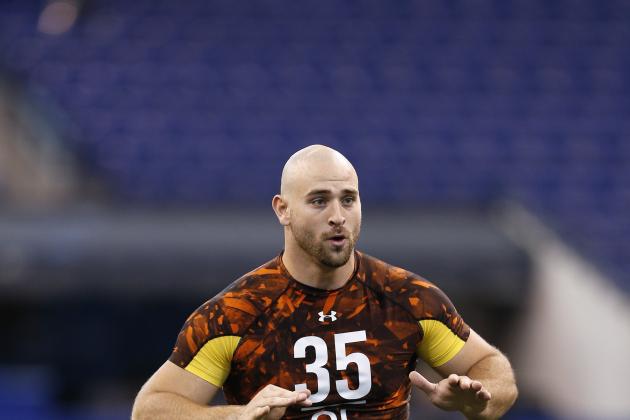 Joe Robbins/Getty Images

Status: Current Draft Prospect
When a prospect such as Kyle Long has not only played for Chip Kelly, but fits the Eagles need at offensive tackle, the connections are endless.
Long only played one season with the Oregon Ducks, but his impact spoke volumes. His ability to be effective as a run blocker was a big reason for Oregon finishing third in the nation in rushing.
Due to the overall lack of opportunity throughout his collegiate career, Long is expected to be selected in the second round.
If the Eagles draft a quarterback in round one or decide to improve their defensive line, there's a very distinct possibility that Long could be sitting early on in the second round and continue his career with Kelly.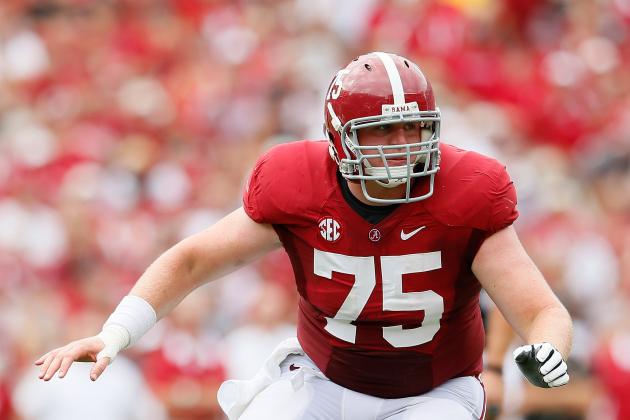 Kevin C. Cox/Getty Images

Status: Current Draft Prospect
Barrett Jones joined the list of dominant Alabama offensive lineman who will have their opportunity to shine in the NFL.
His injury history, especially with his recent foot injury that will take months to rehab, are a concern. However, his versatility as an offensive lineman is an ideal fit for any team, especially one that has endured significant injuries on the line.
Jones excelled at left tackle in his junior year, and in his senior year he proved to play both guard and center at a high level. With his run blocking skills being at an elite level, Jones' potential could lead to an acquisition that the Eagles wouldn't regret.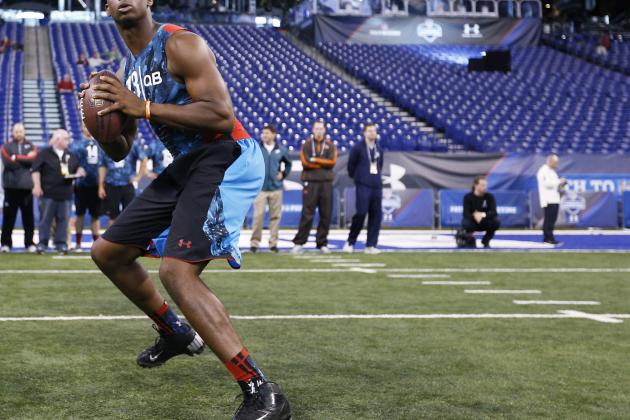 Joe Robbins/Getty Images

Status: Current Draft Prospect
Before the skeptics react to this idea, the recent developments in the Alex Smith trade makes this a legitimate possibility.
If the Eagles have a high grade on Geno Smith, he could very well be available at the 4th overall pick. This could definitely happen, as there is no guarantee that the Raiders will select him earlier.
While Smith isn't your prototypical dynamic runner, his speed obviously surpasses the majority of quarterbacks in the NFL. He displays the proper arm strength and mechanics, and has to focus on improving his footwork.
Kelly did not rule Vick or Foles the winner for the starting job, as he will allow them to battle it out during the summer.
As a result, the idea that the Eagles select Smith and allow him to compete for the starting job doesn't seem as far-fetched compared to earlier this week.
Source: Philly.com
Status: Current Draft Prospect
Eric Fisher's rise from playing football in the MAC conference to eventually emerging as one of the elite prospects in this year's draft has been impressive to watch.
Fisher is quite the athletic specimen, which has made him one of the more coveted lineman in the draft. His ability to gain weight in college led him to developing into a left tackle that has drawn comparisons with current 49ers lineman Joe Staley.
The Eagles would have a tough decision to make if Fisher fell to number four, but in a league where offense becomes the primary focus, it could be tough passing up an elite talent such as Fisher.
Scott Halleran/Getty Images

Status: Current Draft Prospect
The Eagles could become one of the bigger winners in the draft if Luke Joeckel manage to fall to the fourth overall pick.
A month ago, the gap between Joeckel and Eric Fisher was much larger. However, there is wide speculation that the Chiefs could indeed select Fisher over Joeckel, who had quite the success anchoring the dominant Texas A&M offensive line.
Joeckel had no trouble excelling in pass protection despite having a quarterback who was very fluid with scrambling in open space.
With a smooth transition to the NFL, he could quickly turn the Eagles offensive line into a formidable unit in the league if the unit is healthy.