Milwaukee Bucks vs. Houston Rockets: Live Score, Results and Game Highlights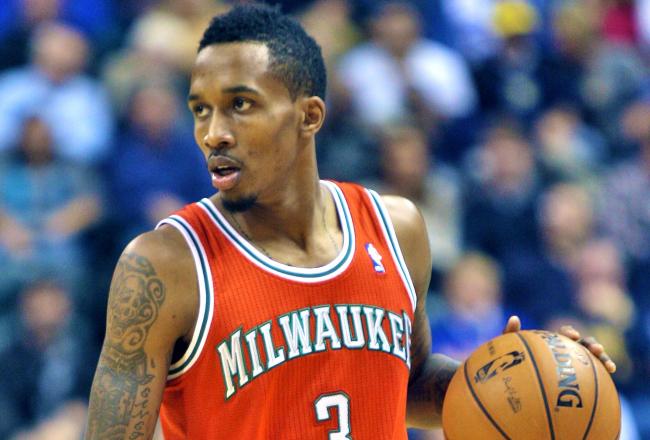 Commentary from the Milwaukee Bucks 110-107 road victory over the Houston Rockets on Feb. 27, 2013.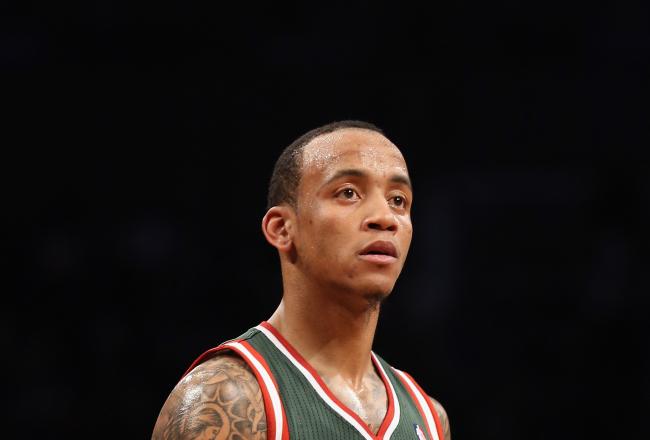 Keys to the Bucks win:
1) Big games from Ersan Ilyasova and Monta Ellis: The duo combined for 47 points, and both gave the Rockets considerable trouble. The Rockets were unable to find an answer for Ellis, which was appropriate since he had no answer for James Harden on the other end.
Ilyasova gave the inexperienced Rockets power forwards immense trouble, looking like a Turkish Tim Duncan at times.
Ellis finished with 27 points, 13 assists and six rebounds.
2) Great Bench Production: J.J. Redick was brought in for perimeter shooting and points off the bench. He brought both, scoring 14 points on 6-of-11 shooting in 21 minutes of play.
Mike Dunleavy also played a very solid game, keeping pace with Chandler Parsons of the Rockets and scoring 16 points. Rookie John Henson looked very solid, too, and it's clear why John Hammond refused to include him in deals this year.
The Bucks lost the battle of the boards, committed 17 turnovers and allowed Houston to shoot 47 percent from the floor—but—they walk out of the Toyota Center as victors.
BUCKS 110, ROCKETS 107 — FINAL
The Rockets gave up the final shot in addition to the second-to-final by virtue of some poor work on the glass.
The result was bizarre, dramatic, and heart crushing for the Rockets: Monta Ellis hit an off balance fade away three from the top of the arc that swirled around and dropped down for the game winning bucket.
This will be seen on the top plays of the night, as the number one play.
Insane.
BUCKS 110, ROCKETS 107 — FINAL
James Harden answered the call: The Rockets isolated Harden on the left wing and he penetrated through heavy traffic and tough ball pressure by Monta Ellis to finish a layup high off the glass. Harden was looking for a two-for-one situation, so he rushed the possession and did so perfectly.
Clutch.
ROCKETS 107, BUCKS 107 — 37 seconds in 4th, MIL ball
Monta Ellis missed a go-ahead shot for the Bucks in the final minute, but Larry Sanders showed what is making him such a sensation this year: an ability to get timely rebounds (and blocking shots, of course). Sanders tipped in the Ellis miss to give the Bucks a two point lead with time waning.
BUCKS 107, ROCKETS 105 — 45.3 seconds 4th, HOU ball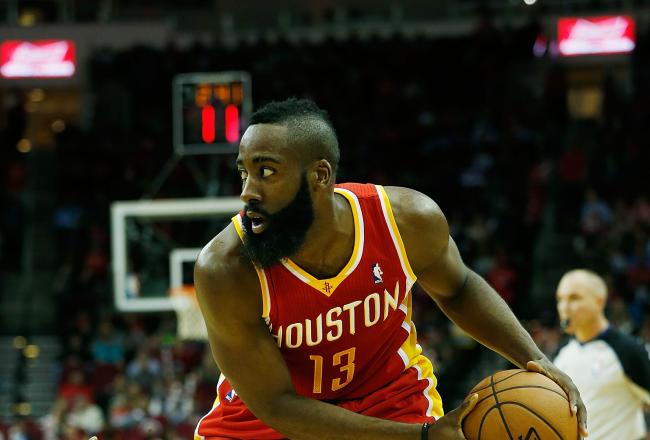 This is when we find out if James Harden can perform the most important role of being a No. 1 option: closing out games. Harden hasn't been tested as a major clutch performer, and tonight's crunch time will give us a further look at what he's capable of doing late in games when called upon.
ROCKETS 105, BUCKS 105 — 1:08 4th
Omer Asik now has a career high 21 rebounds. And people criticized the Rockets for giving him too much money this summer. Daryl Morey is a better GM than you, yes, you.
ROCKETS 105, BUCKS 102 — 1:41 4th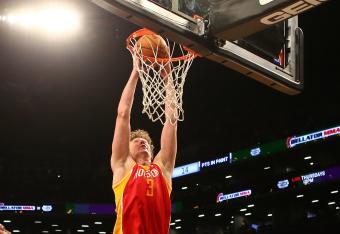 Omer Asik grabbed his 20th rebound in style, as he followed back a Jeremy Lin airball with a powerful putback dunk. That ties his career high for boards, and he also has 16 points on 7-of-11 from the floor.
He'll look to add one more to that from the line when the game resumes.
ROCKETS 105, BUCKS 99 — 3:05 4th
Chandler Parsons caught Monta Ellis on a switch and forced an airball. As the Rockets' color commentator interjected "Maybe they should put Parsons on him, his length gave him trouble!"
ROCKETS 105, BUCKS 99 — 3:06 4th - Timeout in play
Omer Asik grabbed his 19th rebound at about the 4:30 mark of the quarter. His career high is 20.
ROCKETS 101, BUCKS 99 — 4:30 4th
One night, they look like the Showtime Lakers. Next night, they look like the Washington Wizards of any year. #rockets @dmorey #nba

— Eric Young (@ericyoung) February 28, 2013
Perfectly summarizes the struggles of having both one of the most talented starting fives and the youngest.
It's pure laziness that is spelling the Bucks' demise right now. They're allowing Chandler Parsons to tee up corner threes. It seemed like lunacy, so I double checked: It is. Parsons is a 36 percent three-point shooter, which if you play the laws of percentages, works out to the Rockets' advantage.
Parsons has hit 2-of-4 from behind the arc tonight, so it's unclear how the Bucks think this is going to play out well.
BUCKS 99, ROCKETS 99 — 5:52 4th
Motiejunas playing the five now. With Bucks not playing true center, Rockets can get away with it.

— The Dream Shake (@DreamShakeSBN) February 28, 2013
After D-Mo spends more time in the weight room, he'll be able to play center with regularity. For now, he can get away with it against a small Milwaukee team.
No one is in foul trouble in tonight's game. Neither team has any players with more than three fouls.
Chandler Parsons will look to extend Houston's one point lead from the free throw line when we return from this TV Timeout.
ROCKETS 91, BUCKS 90 — 7:45 4th
Losing Marcus Morris and Toney Douglas has really weakened the Rockets' bench. Obtaining Thomas Robinson was a big step forward for the future, but it seems the lack of scoring punch off the bench may end up rearing its ugly head in the playoffs. The Bucks bench has out-scored Houston's 37-20.
ROCKETS 91, BUCKS 90 — 8:05 4th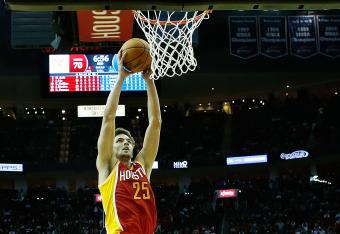 Chandler Parsons scores the first bucket of the fourth on a take to the basket, and high finish off the glass. Parsons has 17 points on 8-of-14 shooting. Could we see the Rockets with multiple All-Stars in the 2014 All-Star game. Don't count it out.
ROCKETS 84, BUCKS 81 — 11:00 4th
Is Francisco Garcia the answer to these Rockets' bench woes?
Bucks bench is dominating the Rockets bench. #FreeGarcia

— Space City Scoop (@SpaceCityScoop1) February 28, 2013
The Bucks out-score the Rockets by a point in the third quarter to take a one point lead into the fourth.
BUCKS 81, ROCKETS 80 — End of 3rd
For all Craig Smith may or may not be as a player, one thing he is not is an NBA center. The Rockets look beyond vulnerable playing Smith at the 5-spot, and Chandler Parsons is playing power forward.
The small ball lineup has worked this game, but Brandon Jennings didn't seem to mind the fact the Rockets had gone so small as he cruised in for an easy layup.
BUCKS 76, ROCKETS 75 — 1:30 3rd
The Bucks are in the penalty with about three minutes still remaining in the third quarter. That's not good against a team with James Harden on it.
ROCKETS 73, BUCKS 72 — 3:03 3rd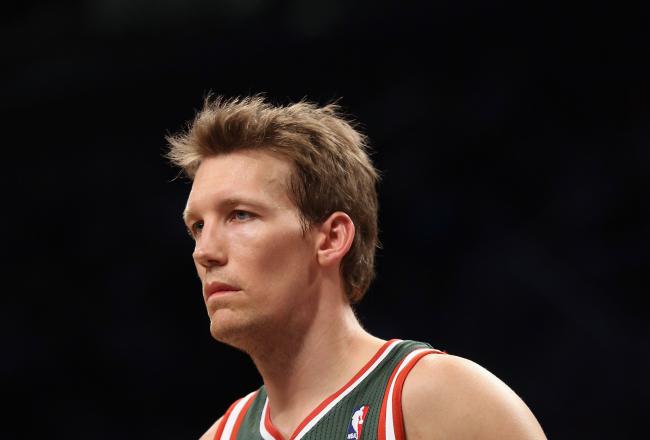 Chandler Parsons is kind of the anti-Mike Dunleavy: a similar (but better) player who has a great skill set as a small forward—but 1/1000th the expectations as a second-round draft pick from Florida, rather than a lottery pick from Duke.
Dunleavy has 13 points off the Bucks' bench tonight, and Parsons has 15 in his starting role for the Rockets.
BUCKS 72, ROCKETS 70 — 3:26 3rd
Down 7, Rockets turn to good ol' trustworthy small-ball lineup. 11-2 run later, they regain lead with about 5 mins left in 3Q.

— Jason Friedman (@JasonCFriedman) February 28, 2013
The Bucks are a good team to go small against, and Kevin McHale is illustrating it here in the third quarter.
Omer Asik's putback and three-point play caps a 11-2 Houston run. They give 'em up, but they can get back in a hurry, too.
ROCKETS 70, BUCKS 68 — 4:55 3rd
I can't see #Rockets improving from the 8th seed. They literally give up every lead they have, even against bad teams.

— Brian Hamilton (@BHam2421) February 28, 2013
This seems to be a growing sentiment among experts: a team like the Houston Rockets can't sustain greater success without playing some actual defense.
Ersan Ilyasova's jumper gave the Bucks a seven point lead, and Donatas Motiejunas is struggling to find answers to slow the Bucks 4-man. Kevin McHale called for timeout, but what will he do with Ilyasova? Thomas Robinson is inexperienced, too.
BUCKS 66, ROCKETS 59 — 8:16 3rd, Rockets Timeout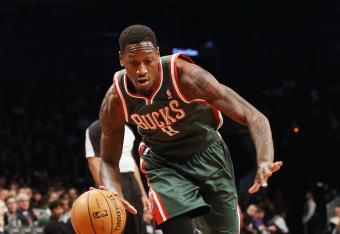 Larry Sanders may be a top flight defender, but he looked absolutely clueless as to what he should do with the shot clock waning and the ball 18 feet away from the basket. Awkwardly putting the ball on the floor through the paint, it was stolen by Jeremy Lin.
BUCKS 59, ROCKETS 57 — 10:00 3rd
This article is
What is the duplicate article?
Why is this article offensive?
Where is this article plagiarized from?
Why is this article poorly edited?