West Virginia Football: Position-by-Position Spring Practice Preview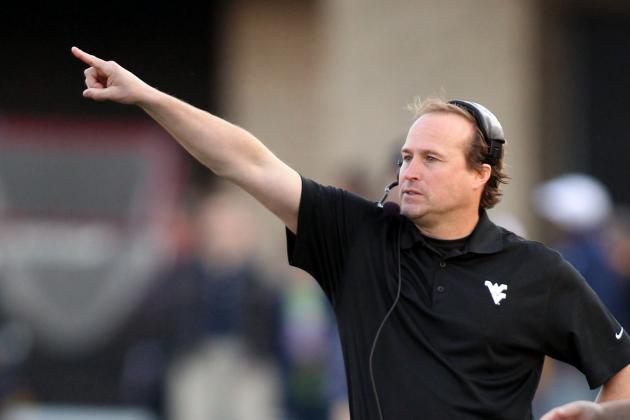 Charles LeClaire-USA TODAY Sports

On March 10, the West Virginia football team will officially begin its 2013 spring practice. With spring ball rapidly approaching, it's time to take a quick peek at which position battles will be hashed out on the practice field over the coming months.
The most glaring of all will be at the quarterback position, where the Mountaineers will look to find the successor to Geno Smith—a three-year starter under center.
WVU will also have plenty of openings at wide receiver and linebacker, and it might be tabbing a new starting running back as well.
So before we spoil too much, let's dive right in and check out our position-by-position preview for West Virginia's upcoming spring practice session.
Begin Slideshow

»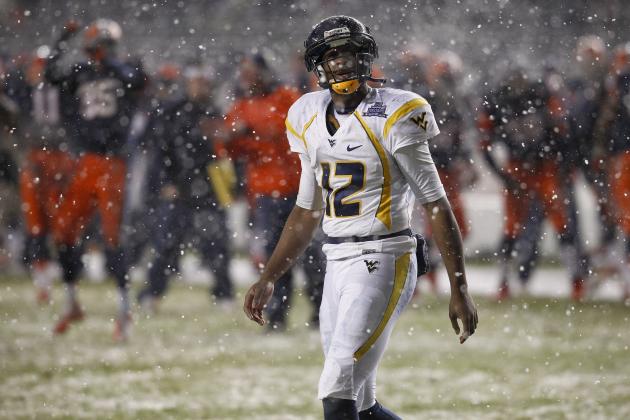 Jeff Zelevansky/Getty Images

Losses: Geno Smith
Returners: Paul Millard, Ford Childress, Logan Moore
Newcomers: Chavas Rawlins
With Geno Smith gone, the quarterback position will be the most prominent battle of West Virginia's spring practice.
Paul Millard is the only player on the roster who brings back game experience.
However, it looks like redshirt freshman Ford Childress may be the favorite heading into the spring.
Childress, Millard and the athletic newbie Chavas Rawlins will be locked in some nice competition that will likely last until the fall and maybe even through the season.
Though Childress is the likely heir, keep an eye on Rawlins, who is easily the most athletic of the bunch.
His versatility and speed are enough to make him the clear dark horse in this race and could allow him to see the field early in his career.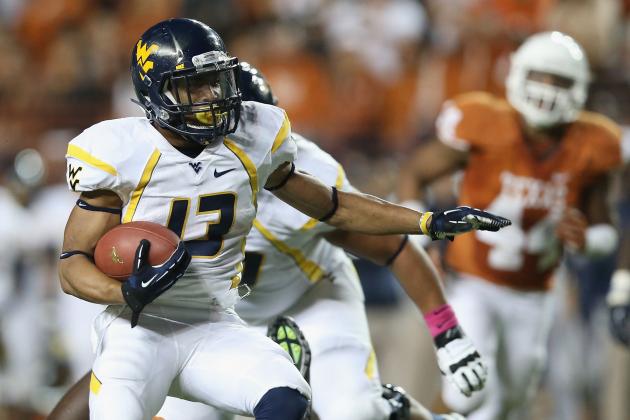 Ronald Martinez/Getty Images

Losses: Shawne Alston
Returners: Andrew Buie, Dustin Garrison
Newcomers: Dreamius Smith, Wendell Smallwood
Coming Soon: Jacky Marcellus
Even with the departure of Shawne Alston, the running back position will still bring back plenty of experience and talent with the duo of Andrew Buie and Dustin Garrison.
However, Buie and Garrison are both small, quick backs, so in that regard WVU will definitely miss Alston's power presence.
Fortunately, Dreamius Smith could provide what Alston did and more. Smith has power similar to that of Alston, but he has some serious speed to burn as well.
With that skill set, Smith could use this spring and summer to take the starting position.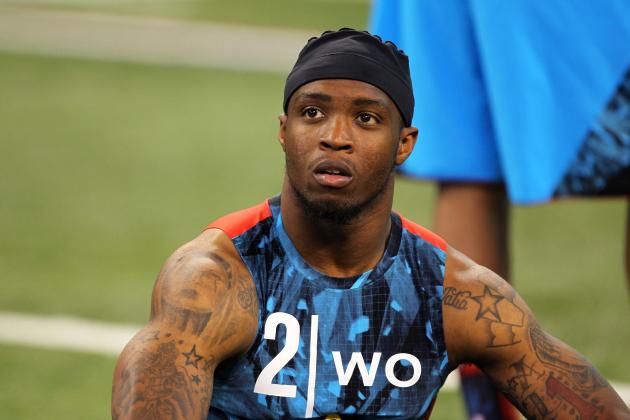 Brian Spurlock-USA TODAY Sports

Losses: Tavon Austin, Stedman Bailey, J.D. Woods, Ryan Nehlen, Ivan McCartney, Travares Copeland
Returners: Jordan Thompson, Connor Arlia, Dante Campbell, K.J. Myers, Will Johnson, Devonte Mathis, Devonte Robinson
Newcomers: Kevin White, Daikiel Shorts
Coming Soon: Mario Alford, Shelton Gibson, Ronald Carswell
Tavon Austin and Stedman Bailey shined at the NFL combine in late February and both look to be on their way to promising pro careers. J.D. Woods and Ryan Nehlen both graduated, while Ivan McCartney and Travares Copeland left the program.
With those heavy losses, it may be easy to assume that the cupboard is bare for West Virginia.
However, that certainly isn't the case. Jordan Thompson and Connor Arlia bring the most production and experience back, but they both might end up taking on reserve roles.
WVU has plenty of talented pass catchers returning and even a couple more who have already come to campus for spring practice in Kevin White and Daikiel Shorts. Both have the physical ability to earn solid playing time in 2013.
Finally, the Mountaineers have three more newcomers who aren't even on campus yet who could earn starting slots.
Mario Alford and Shelton Gibson were both very highly touted and highly talented recruits and may be WVU's answer for the losses of Austin and Bailey.
Not to be shorted, Ronald Carswell is a JUCO prospect who was once a member of the Alabama Crimson Tide. Needless to say, he could make an early impact as well.
This spring is sure to be fun to watch between this group, and the summer will be even better.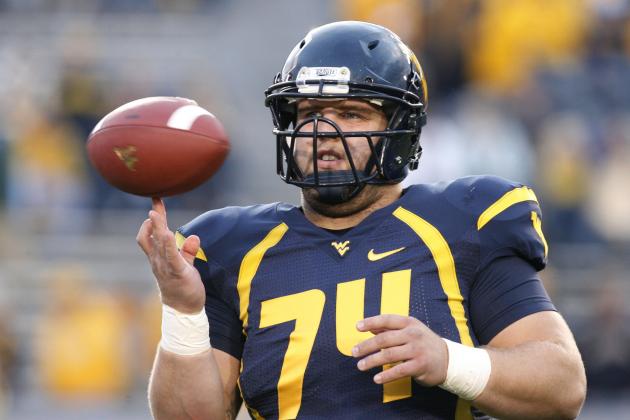 Charles LeClaire-USA TODAY Sports

Losses: Joe Madsen, Jeff Braun, Josh Jenkins
Returners: Pat Eger, Quinton Spain, Nick Kindler, Curtis Feigt, Marquis Lucas, Brandon Jackson, Russell Haughton-James, Mark Glowinski, Tony Matteo, Michael Calicchio, Tyler Orlosky, Adam Pankey
Newcomers: None
Coming Soon: Stone Underwood, Tyler Tezeno, Marcell Lazard, Grant Lingafelter
West Virginia must replace its longtime center Joe Madsen, who departed with 43 starts under his belt. Additionally, WVU lost two other starters in Jeff Braun and Josh Jenkins.
Luckily, there is a huge cast of returners that will be competing for the openings in the spring.
And because of the team's inconsistencies at the position, there could be as many as four starting slots open.
Keep an eye on JUCO transfer Mark Glowinski, who could take one of those spots.
Also, when the summer rolls around, four more talented linemen will join the fray. Of that group, Stone Underwood, another JUCO transfer, could end up with Madsen's center slot.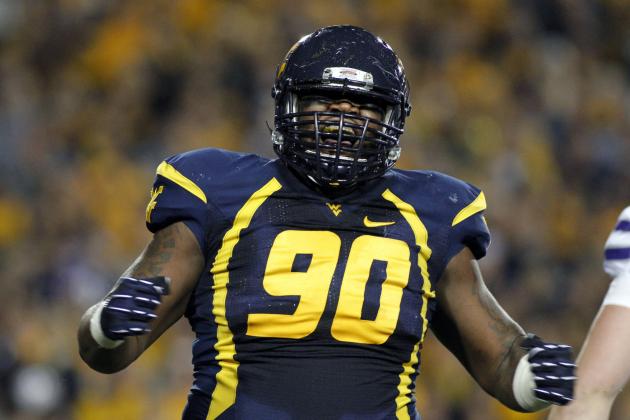 Justin K. Aller/Getty Images

Losses: Jorge Wright
Returners: Shaq Rowell, Will Clarke, Christian Brown, Trevor Demko, Jewone Snow, Kyle Rose, Noble Nwachukwu, Corey Harris, Dozie Ezemma, Garrett Hope, Eric Kinsey
Newcomers: None
Coming Soon: Dontrill Hyman, Marvin Gross
The losses on defensive line aren't too devastating for West Virginia. Jorge Wright will be gone, but there are plenty of talented players behind him ready to slide in his place.
Christian Brown is the biggest of the bunch and very well could take that slot.
However, given WVU's struggles with the pass rush, one of the other, smaller ends could take his starting role as well.
Keep an eye on Jewone Snow. He had an excellent 2011-12 season at linebacker but sat out last year due to injury. Now he's listed on the defensive line, where he could challenge for some time.
Finally, once he arrives in Morgantown, pay some attention to JUCO transfer Dontrill Hyman. He might be the team's most physically gifted defensive lineman as soon as he steps on campus.
Charles LeClaire-USA TODAY Sports

Losses: Josh Francis, Terence Garvin
Returners: Isaiah Bruce, Doug Rigg, Jared Barber, Nick Kwiatkoski, Shaq Petteway, Tyler Anderson, Wes Tonkery
Newcomers: Hodari Christian
Coming Soon: Al-Rasheed Benton, d'Vante Henry, Brandon Golson, Darrien Howard
With two out of four slots open, the spring competition at linebacker will likely be the most interesting on the entire defense. And the two open slots couldn't be more different.
Francis will leave open the "buck" position, which favors more of an outside rushing style. Garvin's void will be left at the "star" position, which is a deep linebacker/hybrid safety slot.
I look for Shaq Petteway to be the favorite for Garvin's hybrid role, but the competition for both slots is really wide open.
As muddled as it is going into the spring, the situation will be even crazier once the summer crop arrives.
Al-Rasheed Benton, d'Vante Henry and Darrien Howard could all challenge for time very early on.
The same goes for Brandon Golson if he makes it to Morgantown. His status is now reportedly in question after some serious off the field issues (via The Times and Democrat).
Depending on how that legal situation plays out, it may be better for WVU to just part ways with Golson, though there is no denying his talent.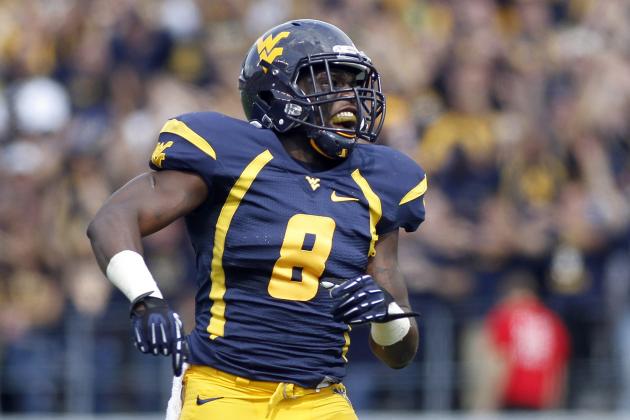 Justin K. Aller/Getty Images

Losses: Pat Miller
Returners: Karl Joseph, Brodrick Jenkins, Darwin Cook, K.J. Dillon, Ishmael Banks, Nana Kyeremeh, Brandon Napoleon, Ricky Rumph, Terrell Chestnut
Newcomers: Malik Greaves, Vernon Davis
Coming Soon: Isaac McDonald, Jeremy Tyler, Daryl Worley, Marquion Lane*
West Virginia's secondary was very young and inexperienced last season and it showed.
Gone is Pat Miller, which opens up one starting slot. Though, in reality, Karl Joseph may be the only defensive back with a starting role locked up.
Darwin Cook has a leg up for the second safety role, but he's coming off a disappointing junior campaign.
The same goes for Brodrick Jenkins at corner, who could very well be a starter if he plays to his potential.
The two key newcomers, Malik Greaves at safety and Vernon Davis at corner, could be the two biggest challengers to Cook and Jenkins.
Additionally, any of the large group of young corners who saw time last year could easily take a corner role.
Expect the competition to be wide open from now until Aug. 31.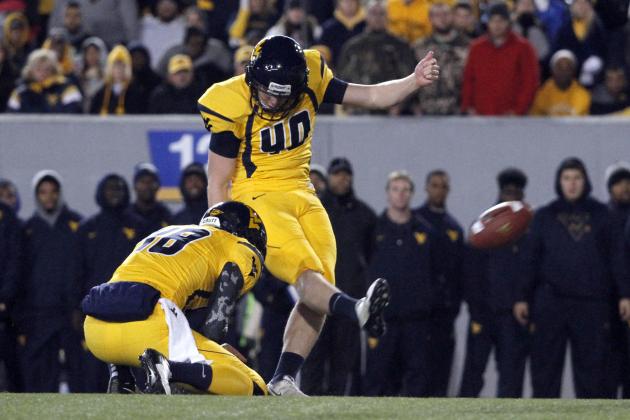 Justin K. Aller/Getty Images

Losses: Tyler Bitancurt, Corey Smith
Returners: Michael Molinari
Newcomers: Josh Lambert
Coming Soon: Nick O'Toole
Even with the loss of two starters, the kicking situation doesn't look too bad for West Virginia.
Michael Molinari brings back some experience and so will JUCO transfer Nick O'Toole, who is expected to take on the punting role.
Josh Lambert may be on the fast track to take the field-goal kicking duties in his first year on the field for WVU.
It could work out that the three split the punting, kicking and kickoff duties.
Or it could be simpler than that if one of these three specialists shows the abilities to do all three.
It's tough to tell at this point, so a lot of questions are still to be answered from now until the fall.