NBA Draft Stock Watch: Which Players Are Rising and Falling Heading into March?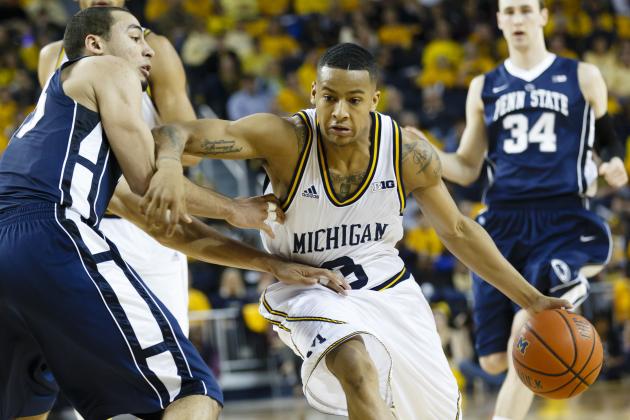 Rick Osentoski-USA TODAY Sports

As March approaches, NBA scouts' notebooks are filling up, and the microscope is intensifying.
The month of February has been unusual, with the top prospect in the field tearing his ACL just before the home stretch.
We've seen many of Nerlens Noel's competitors shrivel in the spotlight, while others have raised their game to a whole new level.
While a mid-major guard has exploded onto the scene, one of Kentucky's star prospects has slowly faded away. Indiana's top prospects have gone in opposite directions, and two of our top three point guards have recently traded places.
Begin Slideshow

»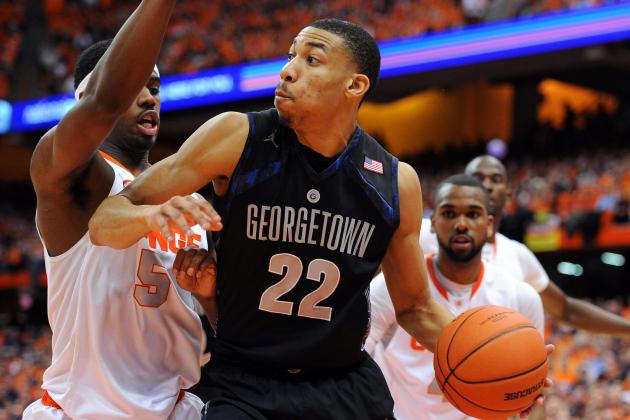 Rich Barnes-USA TODAY Sports

Stock Watch: ↑
Otto Porter has been on a tear that peaked when he scored 33 points in a win at the Carrier Dome.
In terms of his overall body of work, he's been the best player in the Big East all year. He is averaging 15.9 points, 7.7 rebounds, 2.4 assists and two steals per game and 45.3 percent from behind the arc. Porter is the jack of all trades—master of none—and that should be his role when he reaches the next level.
Porter has established himself as one of the sure bets in the projected class, which could go a long way considering the subpar talent in the field.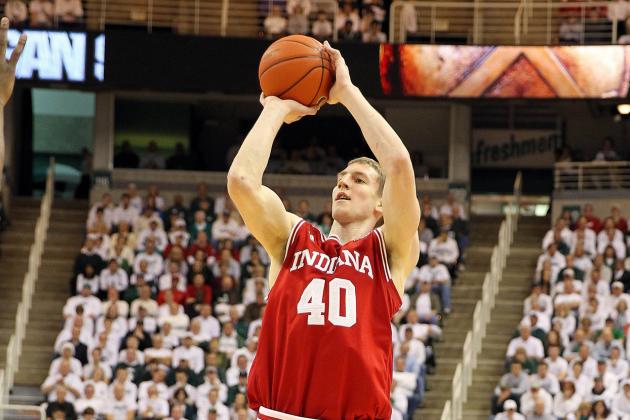 Mike Carter-USA TODAY Sports

Stock Watch: ↓
Cody Zeller's lack of man-strength was exposed against Minnesota's athletic front line. He finished just 2-of-9 from the floor while Trevor Mbakwe went for 21 points and 12 boards.
It was just one game, but it didn't look good. Minnesota's interior defense resembled what Zeller is likely to see on a nightly basis in the NBA, and he didn't look comfortable operating inside.
For someone looking to land a spot in the top three, Zeller just isn't supposed to have games where he's overwhelmed at the college level.
It doesn't say anything about his talent, rather the physical transition and ability to adjust.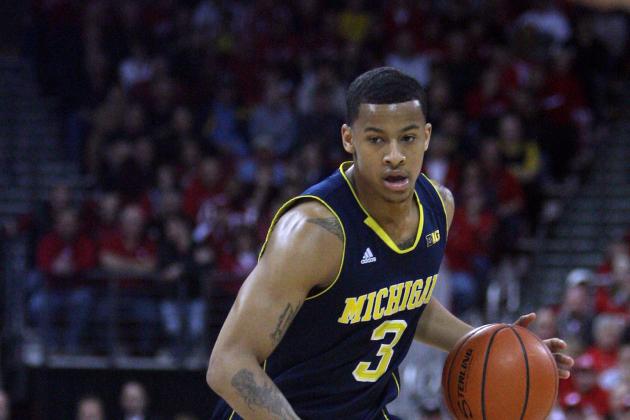 USA TODAY Sports

Stock Watch: ↑
If the only things holding back Trey Burke are size and athleticism, then he should be in good shape for the 2013 draft.
He's beating up the best conference in college basketball, leading the Big Ten in assists while currently being second in scoring at just under 19 points per game.
Burke is nailing two threes a game at a 39.7 percent clip, increasing his attempts and efficiency from his freshman to sophomore year.
But the most impressive statistic of all is his assist-to-turnover ratio. He went from averaging 4.6 assists and 2.8 turnovers per game to 6.9 assists and 1.8 turnovers per game.
He currently leads the country in assist-to-turnover ratio, an attractive stat to teams that value ball security and maximizing possessions.
Burke is our No. 2 point guard behind Marcus Smart of Oklahoma State.
Grant Halverson/Getty Images

Stock Watch: ↓
James Michael McAdoo just hasn't lived up to the hype and has failed to shoulder added responsibilities as a sophomore at UNC.
Despite his elite physical tools, McAdoo hasn't found a way to exploit them as an advantage. He's an offensive mismatch with the mobility of a 3 and the power of a 4, yet he's only shooting 44.8 percent.
Scouts looking at McAdoo are currently unsure of what they see. He obviously has tremendous natural abilities, but whether he can use them to make an NBA impact is the question they continue to ask.
If he slips outside the lottery, McAdoo would become a value pick based on the upside he offers if his game eventually clicks.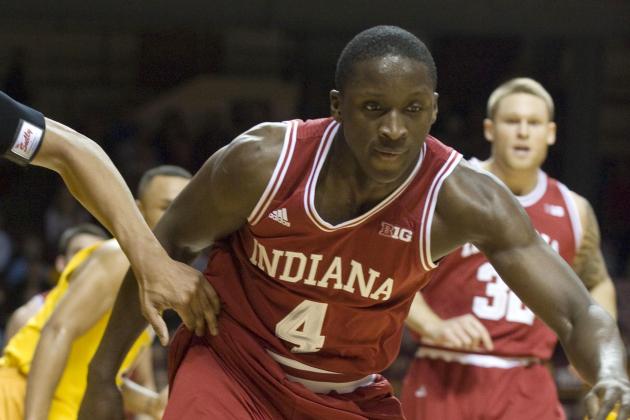 USA TODAY Sports

Stock Watch: ↑
Over the past few weeks, Victor Oladipo has emerged from Indiana's backup dancers to become the new lead act.
He's averaging 14 points a game on 63.3 percent shooting, a ridiculous number for a shooting guard. Oladipo has transformed from a line-driver to a shifty ball-handler who can change directions on a dime. He's getting to the rack and finishing at will and has extended his range out to 21 feet from the hoop.
A potential second-rounder entering the year, Oladipo is now on every lottery team's radar. He's been arguably the story of the year, which isn't over quite yet.
A big run in March could boost his stock even higher.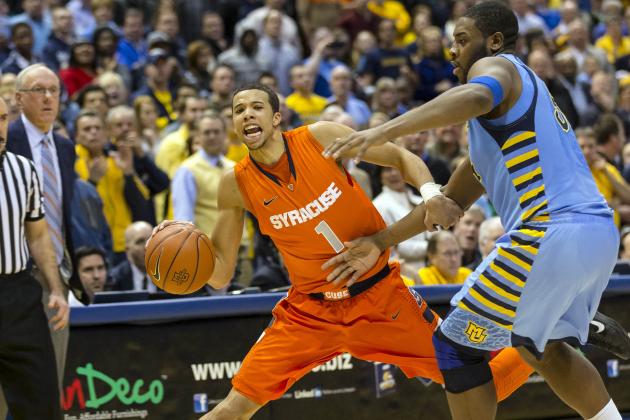 Jeff Hanisch-USA TODAY Sports

Stock Watch: ↓
As Michael Carter-Williams goes, so goes Syracuse, which is one of the reasons the Orange have lost three of their last five.
During those three losses, Carter-Williams had a total of 11 assists and 11 turnovers, a ratio that's just not going to work for him or the teammates who rely on him to get them the ball.
He has a lot of work to do in terms of decision-making and picking his spots as an attacker or ball-mover.
The 28.6 percent three-point mark doesn't look too hot on the resume, either.
Carter-Williams has been passed by Trey Burke as our No. 2 point guard on the board.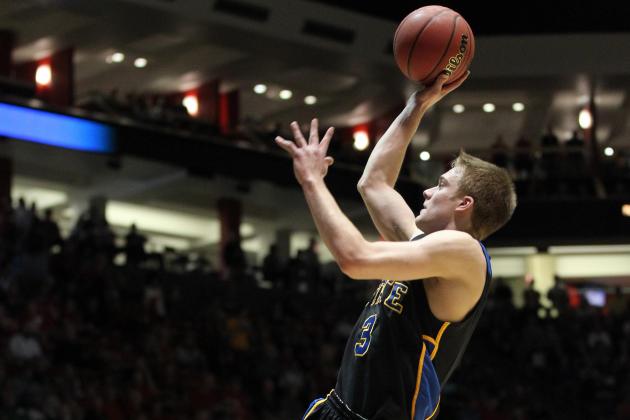 Nelson Chenault-USA TODAY Sports

Stock Watch: ↑
Over the last month, Nate Wolters has been the toughest defensive assignment in college basketball.
During a two-week span from February 7 to February 20, Wolters had games of 53 points, 36 points, 28 points and 32 points.
He uses his dribble creativity to create space for himself as a playmaker, but without much of a supporting cast, the opportunities are all his.
Wolters has the size and passing skills to run the point at the next level, with the mindset and skill set to go from shoot first to pass first.
A team at the back of the first round in need of a point guard will certainly give Wolters a look.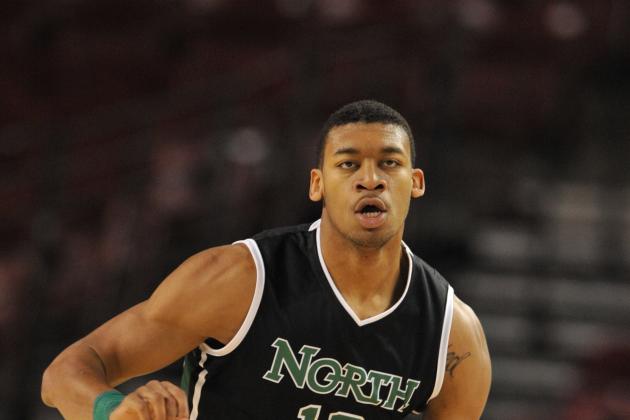 Andrew Fielding-USA TODAY Sports

Stock Watch: ↓
Tony Mitchell should be up there for the most disappointing prospect of the year award. He is stinking it up in the mediocre Sun Belt conference.
The problem is clear: Mitchell lacks a natural position. He's slightly undersized at the 4 and lacks the perimeter skill set of a small forward.
His numbers are down across the board, most notably in field-goal percentage, three-point percentage and rebounding—three major categories he had working in his favor.
Without the ability to impact a game at the mid-major level, it's hard to believe an NBA team would use a valuable early pick on him.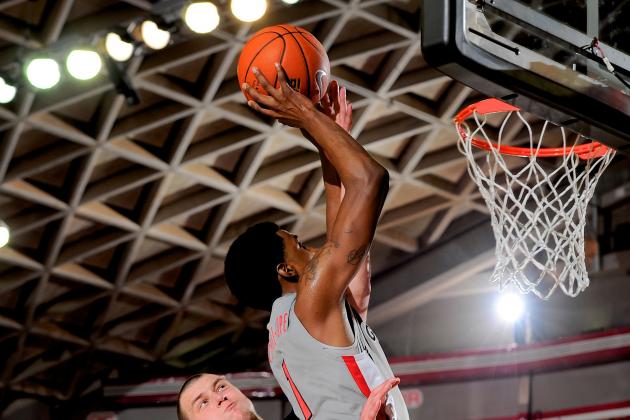 USA TODAY Sports

Stock Watch: ↑
Kentavious Caldwell-Pope has always been on the NBA radar, but for the first time in two years he's starting to be taken seriously.
Despite lacking playmakers around him, he's still averaging 17.7 points per game as a perimeter scorer. Caldwell-Pope has a sweet stroke with NBA range and can lock down defenders with his 6'6'' size, quick feet and long arms.
There's a niche in the NBA for guards with his physical attributes who can hit the three and play some D.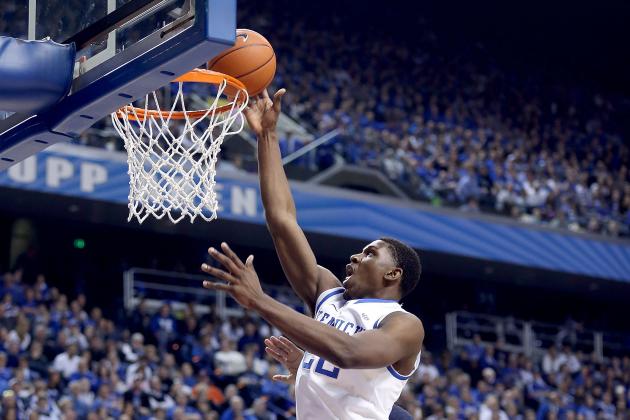 Andy Lyons/Getty Images

Stock Watch: ↓
Alex Poythress entered his freshman year at Kentucky with the expectations that he could be a potential top-five pick in the 2013 NBA draft.
And that's just not the case anymore.
Poythress has struggled on offense, particularly at creating opportunities for himself with the ball in his hands. He's shooting an impressive 57.9 percent from the floor, which is largely because most of his attempts come right at the rim.
Although he is an incredible athlete with versatile size, Poythress only attacks in line drives and shows little to no ability to change direction off the dribble. As a result, most of his non-dunk attempts are contested looks in the half court.
He clearly needs another year in school, but with Kentucky's heavy incoming class, it just doesn't seem likely.
Poythress will be taken based on the upside he offers, if his potential is ever reached down the road.