Is He Just Toying With Us Now?
Use your ← → (arrow) keys to browse more stories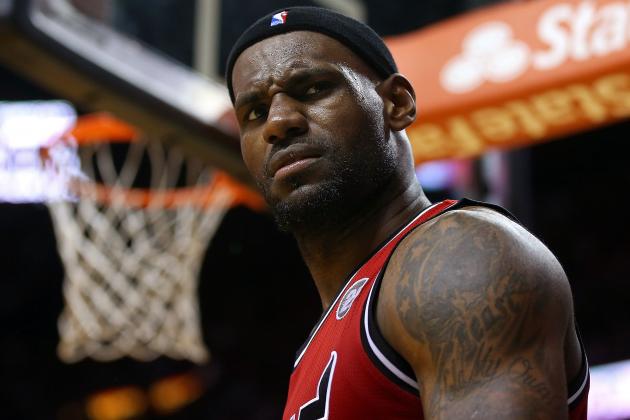 Mike Ehrmann/Getty Images

Is he just toying with us now? During warmups before the Heat-Kings game on Tuesday night, LeBron James entertained those who arrived early at AmericanAirlines Arena with another amazing pregame dunk display. This time, James began his approach from the left corner and tossed up a high bounce pass to himself. Then he rose up, caught the ball and put it between his legs in mid-air before throwing down a one-handed slam.