How Texas Is Fixing Its Problem with Tackling?
Use your ← → (arrow) keys to browse more stories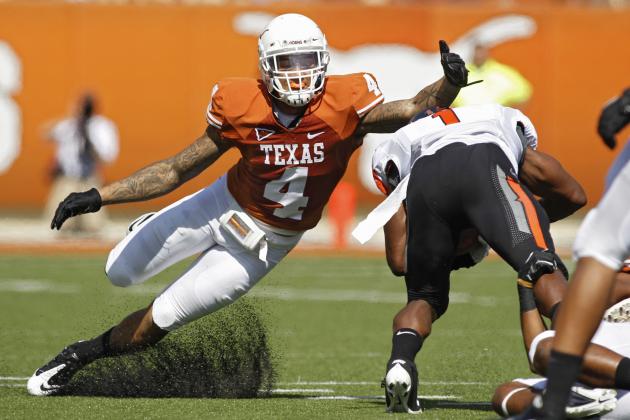 Erich Schlegel/Getty Images

Texas attempted 1,179 tackles in 2012. The key word being "attempted" because the Longhorns missed on just about 10 percent of those tackles. To chop it up another way, Texas averaged just a smidge more than nine missed tackles a game. Some games -- the 16 missed tackles against Oklahoma, for example -- were obviously worse than others. The Longhorns had three the very next week against Baylor.