Creating a Full First-Round Mock Draft of All Players in MLB History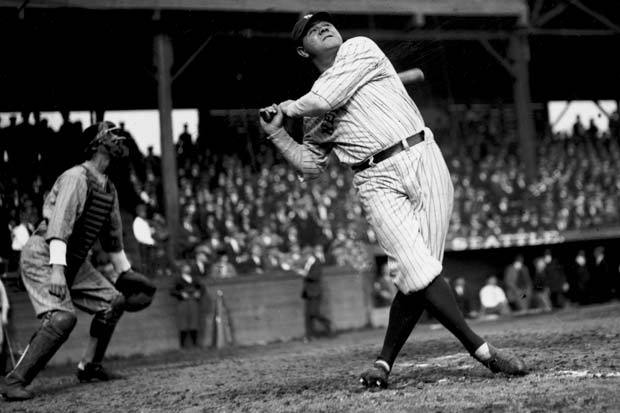 Photo courtesy seattlepi.com
Major League Baseball conducts its annual amateur draft every June, selecting the very best high school and college players across the country to help bolster each team's roster for the future.
Draft experts and pundits work throughout the year to evaluate talent with the sole purpose of finding the best available players.
In many cases, MLB teams draft players according to team needs. But other teams may simply draft the best athlete left on the board.
The draft has also created a phenomenon in recent years with many publications and media sites who now conduct mock drafts.
Scouting experts give their best guess as to who teams will select in the top rounds, and many sites also hold contests for amateur wannabe draft experts. Winners who select the highest number of correct predictions receive prizes ranging from monetary gifts to season tickets or access to special events.
Here at Bleacher Report, we are not immune to creating mock drafts. However, this time we will add a special twist.
Here is a mock MLB draft where we will use the best players in baseball history to fill out the draft board. Only players who are currently in the Hall of Fame can be selected, and the 2013 MLB draft order will be used.
Players will be selected according to each team's current needs.
Let's take a look.
Begin Slideshow

»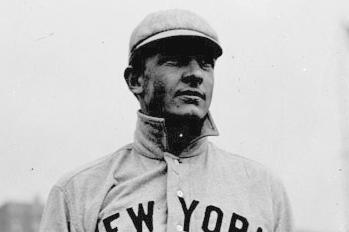 Photo courtesy wikipedia.org
With the first overall pick in the MLB draft, the Houston Astros could select virtually anyone. With the team that's clearly in rebuild mode, just about any of baseball's greatest players would be a fit.
However, dominant right-handed pitcher Christy Mathewson would be the man who best suits them.
Mathewson was the man whom manager John McGraw built his team around with the New York Giants in the early 20th century. Mathewson was perfect in that role, leading his Giants to the top of the standings in the National League, where they remained for much of his career.
The Astros need an impact player that they can rely on to help build a winning atmosphere. Mathewson achieved that for the Giants in the 1900s, and he's the perfect man to do that for the Astros in the present.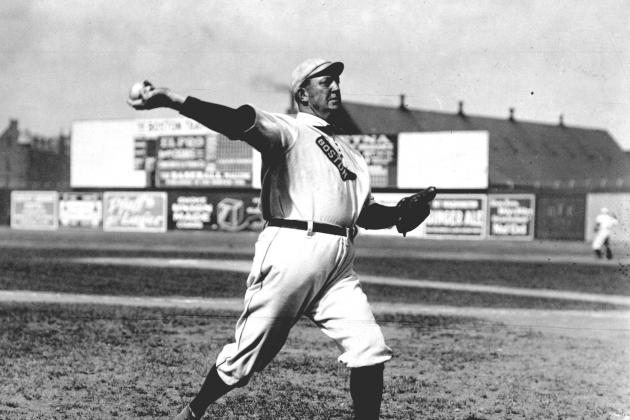 Photo courtesy wikipedia.org
The Chicago Cubs, much like the Houston Astros, are in complete rebuild mode. While they have Jeff Samardzija, a young pitcher with plenty of promise for their starting rotation, their farm system has more promising position players than arms.
Who better to draft than the most successful pitcher in history?
Cy Young was famous not only for his 511 overall wins, but also for his astonishing complete-game percentage rate of 91.9 percent.
Young would be the perfect candidate to lead the Cubs rotation in the present day.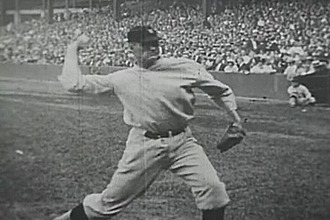 Photo courtesy misterirrelevant.com
The Colorado Rockies enter the 2013 season with the worst pitching staff in the majors. Their 5.81 ERA from the starting rotation in 2012 was easily the worst in baseball.
They made no upgrades to that staff for the upcoming season and are likely to repeat their disappointing performance once again.
Drafting Walter Johnson, the second-winningest pitcher in MLB history, would go a long way toward inching their way back to respectability.
Johnson's incredible fastball would be enhanced playing at Coors Field. With the thinner air, fastballs generally see less resistance. Johnson's blazing heater would be an absolute blur in Denver.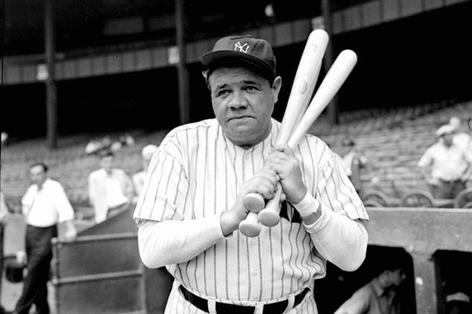 Photo courtesy nydailynews.com
With their trades of Ben Revere and Denard Span, the Minnesota Twins will be relying on an unproven Darin Mastroianni and Chris Parmelee to roam center and right field.
They also have prospect Aaron Hicks waiting in the wings—a potential five-tool star who could take over in center.
Adding Babe Ruth in right field is a perfect complement to Hicks.
Ruth's tremendous power and production capabilities are a perfect fit in the middle of the batting order. Hicks could potentially lead off, with Joe Mauer in the No. 2 hole. Josh Willingham, Ruth and Justin Morneau would have plenty of run-scoring opportunities in the middle of the order.
That's a lineup that no doubt would be lethal.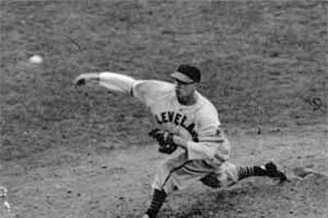 Photo courtesy treadinggrain.com
The great Bob Feller was the greatest pitcher in Cleveland Indians history.
He would be the perfect choice to lead the Indians in the future as well.
Cleveland made great strides in the offseason to upgrade its roster with the acquisitions of Nick Swisher, Michael Bourn, Mark Reynolds and Drew Stubbs.
Trevor Bauer adds promise for the future in the starting rotation as well.
However, without question, the rotation is still considered a weakness. Drafting Feller would certainly change that in a hurry.
Photo courtesy swing-smarter-baseball-hitting-drills.com
With all of the changes made by the Miami Marlins over the past several months, they now have a roster loaded with question marks.
They signed 35-year-old left fielder Juan Pierre as a stop-gap measure to help fill an outfield void. However, the Marlins have no one capable of providing the proper protection for slugger Giancarlo Stanton.
Ted Williams would absolutely supply that protection.
Williams and Stanton would make one of the most potent lefty-righty hitting combinations in baseball. Williams' ability to draw walks, along with his prodigious power stroke, is the perfect fit for Stanton.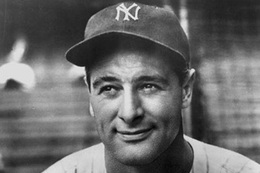 Photo courtesy sabr.org
The Boston Red Sox signed Mike Napoli to play first base for at least this upcoming season. However, Napoli was diagnosed with a hip condition that could potentially hinder him in the future.
Designated hitter David Ortiz is an injury concern as well, working his way back from a strained Achilles tendon that limited him to just 90 games last season. Ortiz is also 37 years of age and is clearly approaching the end of his career.
Drafting Lou Gehrig gives the Red Sox an assurance that they'll receive a player who can not only deliver in a huge way, but also one guaranteed to stay on the field.
With his legendary durability, Gehrig would allow the Red Sox to use Napoli as a designated hitter, saving his hips in the long run. Ortiz and Napoli would be a natural right-left platoon option, with the powerful Gehrig in the lineup every day.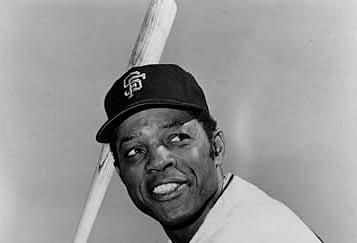 Photo courtesy joanne16.com
The Kansas City Royals already once featured Willie Mays Aikens—why not draft the player for whom he was named?
Willie Mays, one of the greatest all-around players in MLB history, would absolutely be a man who could help the Royals end a long playoff drought.
While the Royals have a promising center fielder in Lorenzo Cain, Mays' five-tool skills far outweigh Cain's abilities.
In addition, Mays' sparkling defensive presence, along with Gold Glove Award-winning Alex Gordon in left and the strong-throwing Jeff Francoeur in right, greatly improves the Royals' outfield defense.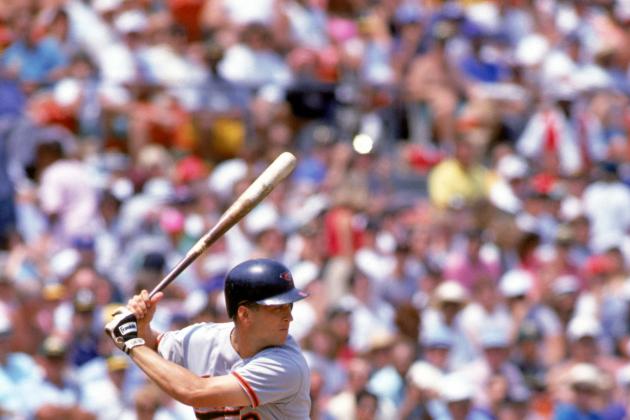 Otto Greule Jr/Getty Images

The Pittsburgh Pirates attempted to add some offense to complement slugger Andrew McCutchen this offseason with the acquisition of catcher Russell Martin.
But the Pirates still don't have an offense that will scare opponents from top to bottom in their batting order. Adding shortstop Cal Ripken Jr. would no doubt change that.
With Clint Barmes putting up disappointing numbers in his first season in Pittsburgh (.229 BA, eight HR, 45 RBI), Ripken would be a huge upgrade and give the Pirates another potent right-handed bat.
Ripken's durability assures that McCutchen has a hitter who can help protect him each and every day in the Pirates' lineup.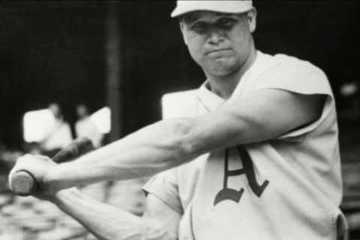 Photo courtesy seth.com
The Toronto Blue Jays certainly did an outstanding job revamping their lineup this offseason. The only position that remains somewhat of a question mark is designated hitter due to the inconsistent Adam Lind.
Enter Jimmie Foxx.
Foxx can also play first base, giving manager John Gibbons the option of resting Edwin Encarnacion or switching Foxx and Encarnacion, keeping both fresh throughout the season.
A lineup with a 3-4-5 combination of Jose Bautista, Foxx and Encarnacion would be deadly to foes in the AL East.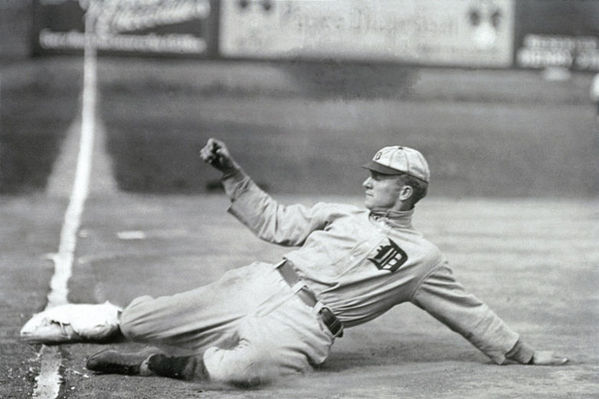 Photo courtesy wikipedia.org
Without question, the weakness for the New York Mets is their outfield.
Lucas Duda, Collin Cowgill, Kirk Nieuwenhuis, Mike Baxter and Jordany Valdespin will be used in different combinations by manager Terry Collins this season. Whatever combination he decides on, though, isn't likely to be lethal.
Drafting the great-hitting Ty Cobb would certainly enhance Collins' options.
Cobb would be an outstanding addition at the top of the lineup, giving the Mets a far greater chance of increasing run production. With a solid hitting infield that includes Ike Davis and David Wright, Cobb in the outfield gives the Mets much more of a fighting chance in a competitive NL East.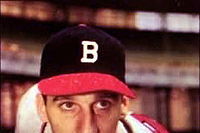 Photo courtesy wikipedia.org
When the Seattle Mariners signed right-hander Felix Hernandez to a seven-year, $175 million extension, they locked in one of the elite pitchers in the majors.
The Mariners also signed Joe Saunders to a one-year deal to complement Hernandez at the top of the rotation. But the addition of Warren Spahn changes the Mariners' rotation dramatically.
A starting five of Hernandez, Spahn, Danny Hultzen, Taijuan Walker and James Paxton is a rotation that would be formidable indeed.
Photo courtesy realclearsports.com
With the winningest left-handed pitcher off the draft board, the San Diego Padres won't necessarily be disappointed in having to "settle" for southpaw pitcher Steve Carlton.
With the fences coming in at Petco Park this season, the Padres will need an ace who can dominate on any field. Carlton certainly provides that.
Carlton can also serve as a mentor for a young and inexperienced rotation. For guys like Casey Kelly, Robbie Erlin and Adys Portillo, the chance to watch Carlton and learn from him would be of huge benefit.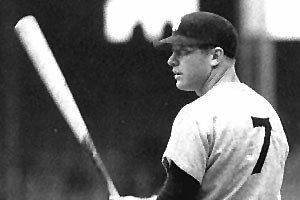 Photo courtesy jamescampion.com
The Pittsburgh Pirates already added Cal Ripken Jr. to help complement slugger Andrew McCutchen in their lineup. They'll further enhance their offense with the addition of Mickey Mantle.
A natural center fielder, Mantle could easily move to right field alongside McCutchen. His natural speed and five-tool skills are a perfect fit in right field.
A lineup that includes McCutchen, Mantle and Ripken in the middle of the batting order would definitely assure a bright future in Pittsburgh after years of disappointment.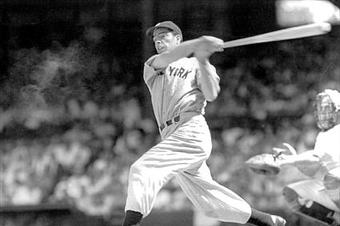 Photo courtesy mishalov.com
The Arizona Diamondbacks made a bevy of changes over the offseason, especially in their outfield. While youngsters Adam Eaton and A.J. Pollock have potential for the future, adding one of the greatest center fielders in history would help put the D-Backs outfield over the top.
The addition of Joe DiMaggio would give general manager Kevin Towers the option of using Jason Kubel and Cody Ross as trade bait to acquire additional pieces. DiMaggio, Eaton and Pollock in the outfield would be a potent combination for years to come.
Adding DiMaggio at the draft gives Towers the option to use Kubel and/or Ross as trade deadline chips to help bolster his roster and give the Dodgers and Giants a run for their money in the NL West Division.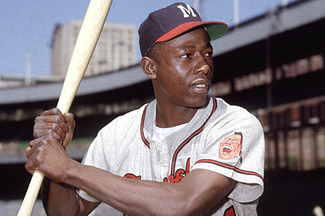 Photo courtesy collider.com
The Philadelphia Phillies have some questions facing them concerning their current crop of corner outfielders.
Domonic Brown has yet to prove himself at the major league level. Darin Ruf shows promise and John Mayberry Jr. is likely better suited as a fourth outfielder. Delmon Young was added as well, but questions concerning his off-field behavior and defensive capabilities persist.
Adding the greatest home run hitter currently in the Hall of Fame helps answer those questions.
Hank Aaron playing right field every day for the Phillies gives them a potent right-handed bat to complement lefties Ryan Howard and Chase Utley. His solid defense is a major upgrade over Young as well.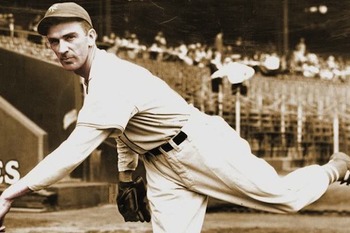 Photo courtesy fromdeeprightfield.com
The Milwaukee Brewers feature an offense that scored the most runs in the National League in 2012. They also feature a starting rotation that, beyond ace Yovani Gallardo, doesn't have much experience at the major league level.
Southpaw Carl Hubbell gives the Brewers a lethal righty-lefty combination, along with Gallardo, at the top of their rotation.
Hubbell's classic screwball and ability to mow down hitters with great ease serves as a perfect example for the rest of the young and inexperienced starting staff.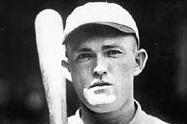 Photo courtesy thewannabesportsguy.com
The Chicago White Sox feature a second baseman in Gordon Beckham who has yet to fully blossom at the major league level.
Drafting the greatest-hitting second baseman in MLB history would make White Sox fans forget Beckham's name in a hurry.
Rogers Hornsby would bring a potent power bat with the ability to hit .400, further enhancing a lineup that lacks a hitter with high on-base capabilities.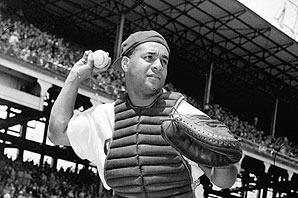 Photo courtesy sportsillustrated.cnn.com
The Los Angeles Dodgers added a bevy of high-profile stars over the past several months, giving them a roster capable of providing plenty of headaches for opposing pitchers.
Adding catcher Roy Campanella would be the icing on the cake.
Campanella would without question be an upgrade over current catcher A.J. Ellis. His power from the right side is a perfect complement for slugger Matt Kemp. His 57 percent career percentage in throwing out runners attempting to steal would be of great benefit defensively as well.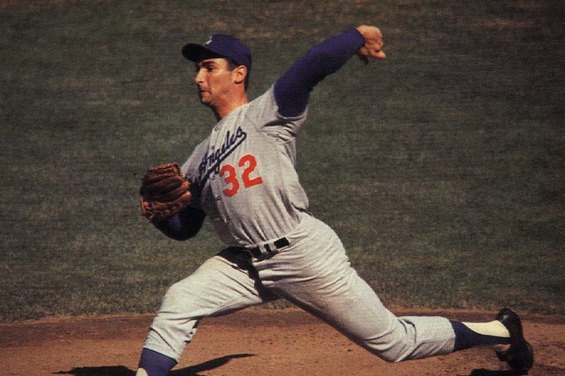 Photo courtesy launiusr.wordpress.com
The St. Louis Cardinals have a great young trio of right-handed pitching prospects in Joe Kelly, Trevor Rosenthal and Shelby Miller.
Adding southpaw Sandy Koufax to that mix gives the Cardinals a tremendous quartet for their future starting rotation.
The hard-throwing Koufax, along with the above trio, would provide fits for opposing hitters for years to come. Koufax also gives the Cardinals someone who knows how to pitch in big games—something they'll be lacking with the injury to Chris Carpenter.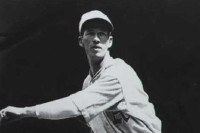 Photo courtesy sikids.com
The Detroit Tigers feature a lineup loaded with big bats. Miguel Cabrera, Prince Fielder and Victor Martinez will lead the way offensively.
The rotation has the promise of greatness as well, with Justin Verlander, Max Scherzer, Anibal Sanchez and Doug Fister providing outstanding pitching from the right side.
What they lack, however, is a dominating left-hander. Though southpaws Warren Spahn and Steve Carlton are already off the board, the Tigers won't be disappointed in adding 300-game winner Lefty Grove.
For a team that is clearly in a win-now position, adding Grove to the powerful quartet of right-handers in the rotation could be the push that gives the Tigers that long-awaited World Series championship.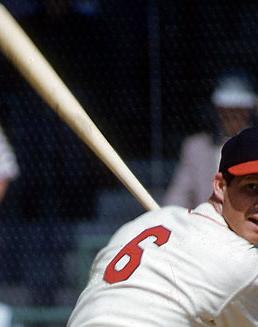 Photo courtesy sportsillustrated.cnn.com
Considering the Tampa Bay Rays could do no better than to add light-hitting James Loney this offseason, drafting first baseman Stan Musial is a logical choice.
The Rays have thrived in recent years because of their outstanding young pitching. However, they don't have a potent left-handed bat to complement third baseman Evan Longoria.
Musial would certainly provide that complement, along with his ability to hit to all fields and get on base over 40 percent of the time.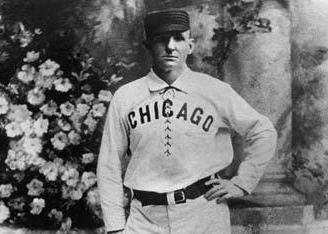 Photo courtesy kids.britannica.com
The Baltimore Orioles made few moves over the offseason, failing to replace the offense of the departed Mark Reynolds.
Chris Davis moves from designated hitter to first base, leaving the O's without a reliable option as their DH.
Drafting Cap Anson would solve that issue.
Selecting Anson in the draft would allow the Orioles to move Davis back to designated hitter, keeping his potential power in the lineup. Anson's career .344 average and .399 OBP would help the Orioles offense immensely and help better support a strong pitching staff.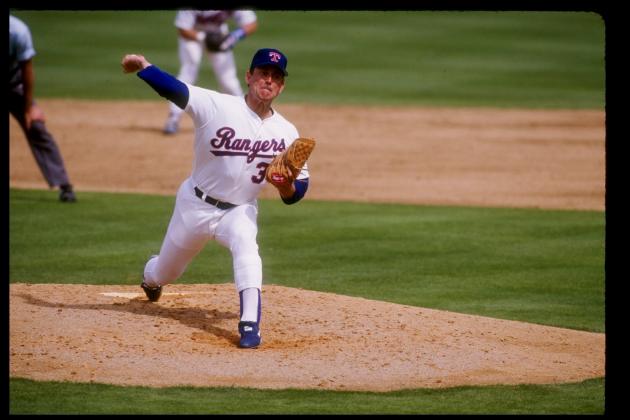 Jonathan Daniel/Getty Images

It might sound too obvious, but adding current Texas Rangers owner Nolan Ryan to the starting rotation with their 24th pick in the draft is a perfect fit.
The Rangers lack an ace at the top of the staff. Yu Darvish and Matt Harrison are both quality pitchers, but Texas has issues beyond that duo. Alexi Ogando faltered in the second half last season, and Derek Holland is a back-end rotation option at best.
Ryan at the top of the rotation gives the Rangers a powerful trio at the front end of their rotation that would give fellow AL West opponents fits.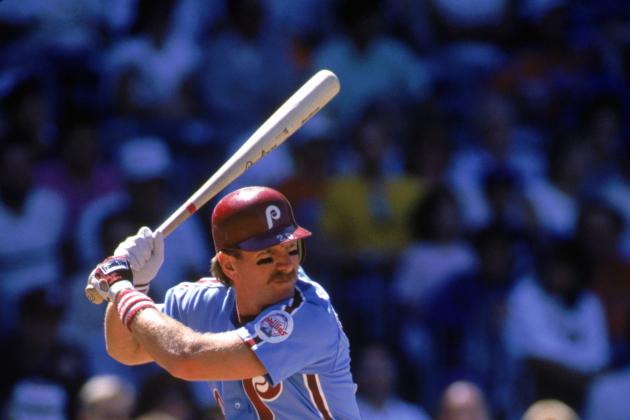 Getty Images/Getty Images

The Oakland Athletics have several candidates who would be viable options at third base. Jed Lowrie, Josh Donaldson and Scott Sizemore are all capable of giving solid contributions.
However, none of them would hold a candle to Mike Schmidt.
With a dazzling glove and tremendous power, the A's would no longer have a need to platoon at the hot corner. Lowrie would provide depth at shortstop and second base, and general manger Billy Beane could use Donaldson as bait at the trade deadline to further bolster his roster.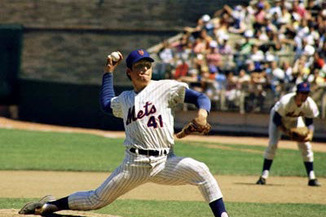 Photo courtesy adelphi.edu
The San Francisco Giants are well-positioned for the immediate future, returning most of their lineup that won the World Series last season.
However, Barry Zito is in the final year of his contract, and Tim Lincecum is staring at free agency at the end of the season as well.
Drafting Tom Seaver seems like a very smart selection.
Putting Seaver into a rotation that already features Matt Cain, Madison Bumgarner and Ryan Vogelson would ensure that the Giants would continue with a fabulous rotation should they lose both Lincecum and Zito.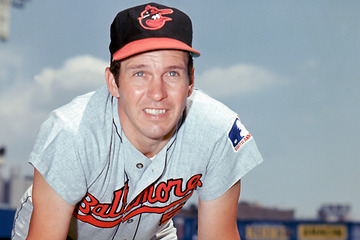 Photo courtesy orioles.mlb.com
The New York Yankees face a very uncertain future at the hot corner.
With an aging Alex Rodriguez recovering from hip surgery and a replacement in Kevin Youkilis who has seen his own share of injuries in recent years, drafting the greatest defensive third baseman in history seems like a wise selection with the 27th pick in the draft.
Brooks Robinson helps answer any questions about the future at third base for the Yankees. Rodriguez would become a distant memory, as Robinson's glove and solid production at the plate would quickly endear him to Yankees fans.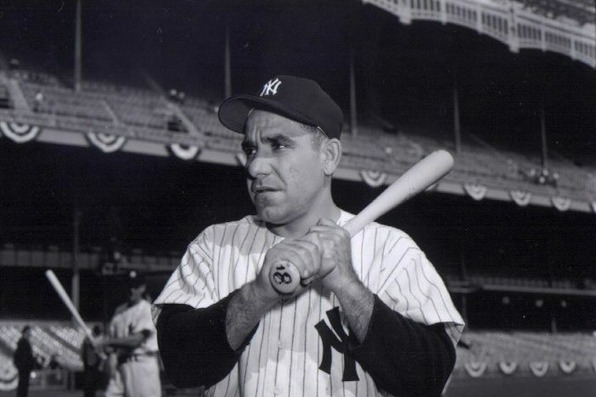 Photo courtesy setcelebs.com
The Cincinnati Reds return a lineup in 2013 that promises to be potent once again. The addition of Shin-Soo Choo gives them a legitimate leadoff hitter that has been lacking in recent years.
Ryan Hanigan is solid behind the plate, but he offers little in the way of production, contributing just two home runs and 24 RBI last season. Backup Devin Mesoraco has promise, but thus far has hit only .205 in his brief major league career.
Adding the potent bat of Yogi Berra solves any offensive issues at the catching position for the Reds.
With plenty of power and a natural ability to win, Berra is a great addition to a lineup that already features two left-handed power-hitting options in Joey Votto and Jay Bruce.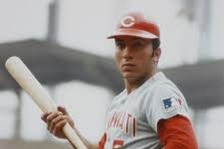 Photo courtesy johnnybench.com
One area of concern for the Tampa Bay Rays that has yet to be addressed is an offensive solution behind the plate.
Jose Molina returns for one more season, yet he brings along just a .223 average with eight home runs last season.
Drafting Johnny Bench would easily solve the Rays' offensive woes from behind the dish.
Bench's prodigious power, along with superior defensive abilities, is the perfect for a Rays lineup starving for production and consistency.
His 43 percent career percentage throwing runners out is a major plus as well.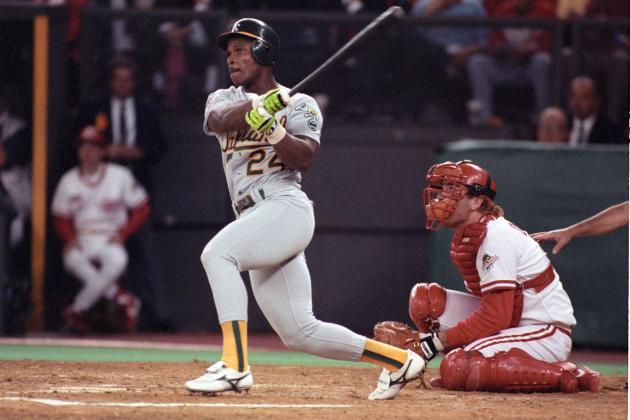 Jonathan Daniel/Getty Images

The Texas Rangers have been using second baseman Ian Kinsler as their main leadoff hitter for much of the past five seasons. While Kinsler has provided a .270 lifetime average with a .345 on-base percentage when hitting at the top of the order, it pales in comparison to what Rickey Henderson could provide.
Henderson's career .406 OBP and blazing speed is a perfect fit at the top of the Rangers' lineup.
Inserting Henderson in left field every day allows Rangers manager Ron Washington the option to once again use David Murphy as a floater—a role he has filled admirably during his career in Texas.
Otto Greule Jr/Getty Images

The Atlanta Braves will opt for a possible platoon at third base this season, using the newly acquired Chris Johnson along with Juan Francisco.
Drafting George Brett eliminates that possibility.
Brett hit left-handed pitching to the tune of a .280 average throughout his career, just marginally lower than his career .318 average against right-handed pitching.
His power and ability to get on base is far better than current options for the Braves, and his incredible leadership abilities would be of huge benefit considering the Braves just lost their natural leader in Chipper Jones.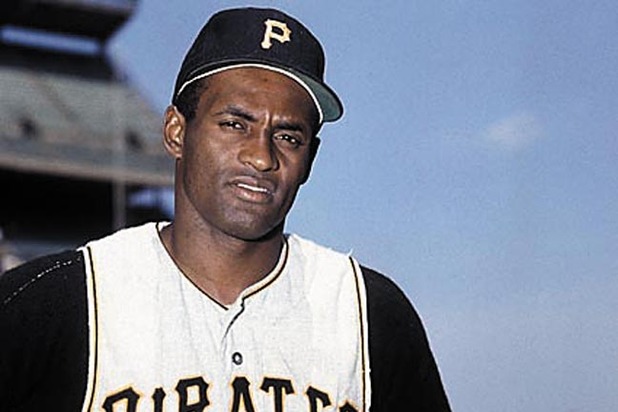 Photo courtesy popmatters.com
The New York Yankees have a temporary solution in right field with Ichiro Suzuki. However, at 39 years of age, his ability to produce on an everyday basis compared to his days with the Seattle Mariners is debatable.
Drafting the versatile Roberto Clemente would be a great addition.
Clemente's superior defensive abilities certainly rivals that of Suzuki, and his great blend of power and ability to hit for average would be of great benefit to a Yankees team that lost a considerable amount of offense over the offseason.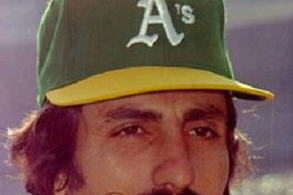 Photo courtesy hardballtalk.nbcsports.com
With their third pick in the draft, the New York Yankees could be looking for a suitable replacement for closer Mariano Rivera.
Rollie Fingers would fit nicely.
Fingers has the ability to pitch multiple innings with remarkable consistency—something the Yankees were certainly familiar with in Rivera. Drafting Fingers also keeps David Robertson in his setup role, where he has thrived.
Doug Mead is a featured columnist with Bleacher Report. His work has been featured on the Seattle Post-Intelligencer, SF Gate, CBS Sports, the Los Angeles Times and the Houston Chronicle.