Bryan Bulaga to Play Left Tackle for Green Bay Packers?
Use your ← → (arrow) keys to browse more stories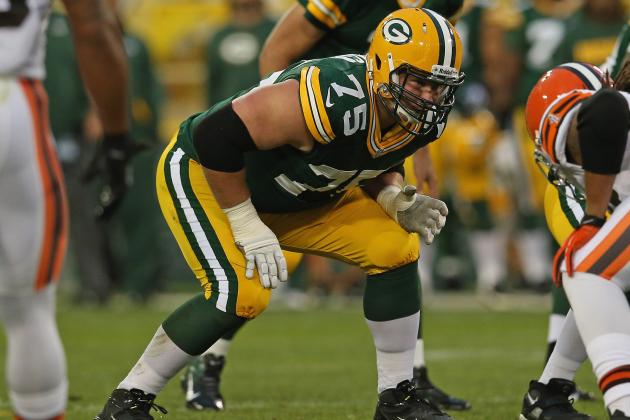 Jonathan Daniel/Getty Images

The Green Bay Packers drafted Bryan Bulaga as a left tackle out of Iowa in 2010. He found a home at right tackle as a rookie when starter Mark Tauscher was injured and never vacated the position. Left tackle Marshall Newhouse has been average at best in two years as the starter at left tackle. The Milwaukee Journal Sentinel's Bob McGinn reported that Newhouse allowed 42 1/2 pressures, 11 sacks and 13 1/2 "bad" runs in 2012 and 41 1/2 pressures, 10 1/2 sacks and 14 1/2 "bad" runs in 2011...