Most Complete Player on Every MLB Team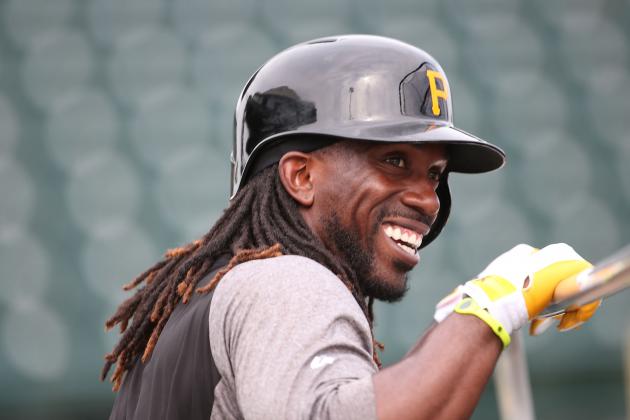 Leon Halip/Getty Images

I'm not one to make promises that can't be kept, so with that in mind, I guarantee you two things: not every player on this list was his team's leader in WAR (we'll get to that in a second), nor will you find a mention of the line in "Jerry Maguire" that made Renee Zellwegger a household name.
We are looking for the most complete baseball player on every team.
What comprises a "complete player?"
Simply put, it's the ability to positively impact the game in multiple ways: at the plate, on base and in the field.
While WAR has been used to determine that to a degree, I've never hidden my general dislike of the statistic.
Rather than get into a heated debate on the topic, I refer you to an article written by Jim Caple of ESPN earlier this year. He makes as convincing an argument as anyone can make on the stat and how overused it has become.
With that said, not every team is blessed with a player that excels in all areas of the game.
Some teams, like the Detroit Tigers, might have more well-rounded players than Miguel Cabrera—but Cabrera's immense offensive talents far outweigh any holes in other parts of his game.
Others, like the Houston Astros or Miami Marlins, are largely constructed of unproven youngsters or over-the-hill veterans, leaving little choice for the title of "Most Complete Player" despite those choices not being complete players.
Let's take a look at who made the cut.
Begin Slideshow

»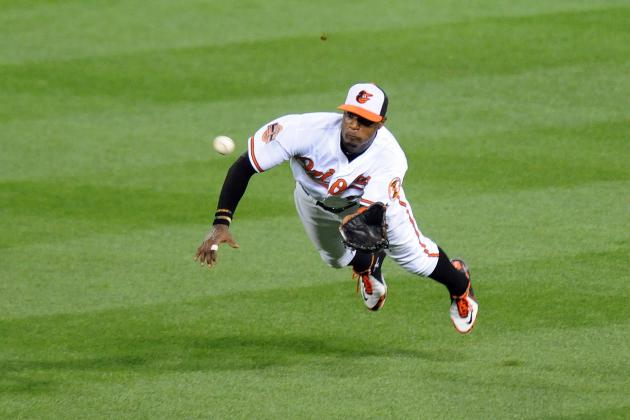 Mitchell Layton/Getty Images

2012 Stats: .287/.334/.505, 74 XBH (32 HR), 82 RBI, 16-for-23 SB
By the end of the season, Manny Machado may eclipse Adam Jones as the most complete player in Baltimore, but right now, Jones gets the nod.
The 27-year-old blossomed into an MVP candidate in 2012, setting career highs in nearly every offensive category and winning the first Gold Glove Award of his career, despite advanced metrics showing him to be a below-average fielding center fielder.
According to FanGraphs, Jones posted a minus-5.6 UZR/150, a number that places him 16th out of 20 qualified center fielders for the 2012 season.
That said, the Orioles certainly aren't complaining about how he patrols center field at Camden Yards.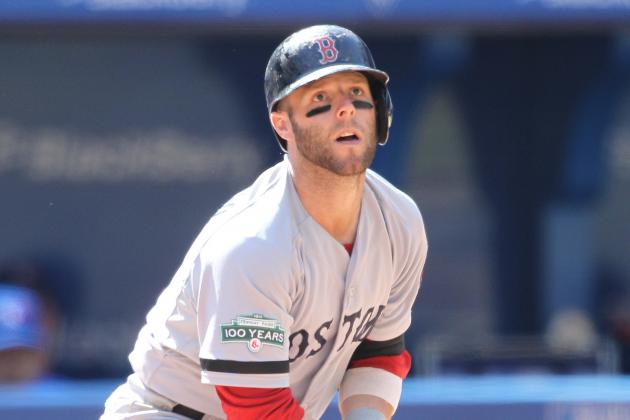 Claus Andersen/Getty Images

2012 Stats: .290/.347/.449, 57 XBH (15 HR), 65 RBI, 20-for-26 SB
People don't often think of Red Sox second baseman Dustin Pedroia as a "toolsy" player, more of a blue-collar, loves to get dirt on his uniform type of guy.
With his combination of power, speed and leadership, Pedroia is far and away the most complete player on Boston's 40-man roster.
While injuries have found him on the sidelines for significant stretches in two of the past three years, Pedroia is a career .303 hitter who walks as often, if not more, than he strikes out.
His baseball IQ is as high as anyone on this list, and his leadership is off the charts. While the Red Sox were crumbling around him in 2012, thanks largely in part to the mismanagement of Bobby Valentine, Pedroia did his best to hold things together.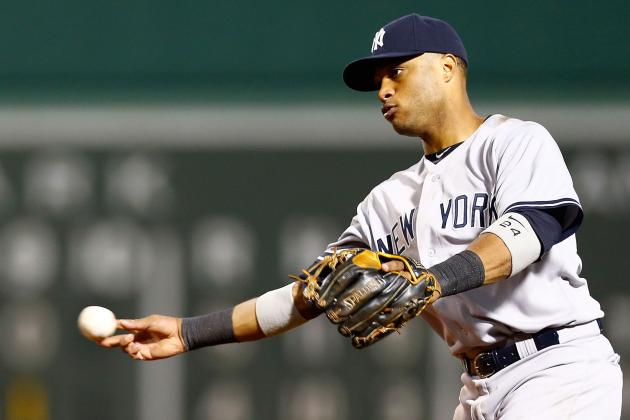 Jared Wickerham/Getty Images

2012 Stats: .313/.379/.550, 82 XBH (33 HR), 94 RBI, 3-for-5 SB
The best second baseman in the game today, Robinson Cano enters his walk year with two things set in stone: Cano is going to land in the discussion for American League MVP at the end of the season, and he's going to become a very, very wealthy individual this coming winter.
This coming winter may come early for Cano, who according to multiple sources including ESPN, has received a "significant offer" from the New York Yankees, breaking from team policy to not negotiate with players prior to the expiration of their current deals.
The 30-year-old doesn't have great speed, but he's an on-base machine who hits for average and power while playing above-average defense.
Cano's 9.2 UZR/150 was the fourth-highest among all second basemen, while his 15 DRS trailed only the Chicago Cubs' Darwin Barney, who led all of baseball with 28, according to FanGraphs.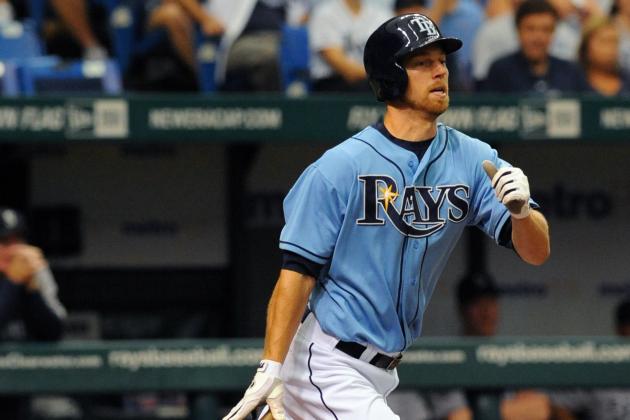 Al Messerschmidt/Getty Images

2012 Stats: .270/.377/.471, 66 XBH (20 HR), 74 RBI, 14-for-23 SB
Consistently one of the more underrated players in the game, Tampa Bay's Ben Zobrist can't be defined as a second baseman or a right fielder—he's simply a ballplayer.
A solid run producer in the middle of Tampa Bay's lineup, Zobrist's versatility—he's done everything besides catching and pitching—has made him one of manager Joe Maddon's biggest weapons for the past four years.
Zobrist isn't a burner on the basepaths, but he has enough speed to keep pitchers honest when he's on base, which is quite frequently. Twice in the past four years, Zobrist has finished the the Top 10 of the American League in on-base percentage, in the Top 25 the other two.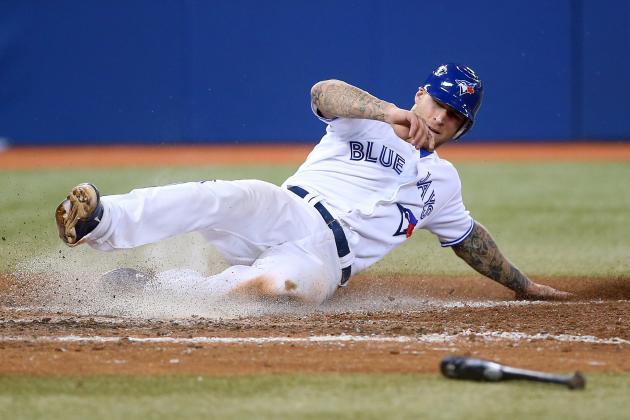 Tom Szczerbowski/Getty Images

2012 Stats: .273/.324/.405, 40 XBH (11 HR), 48 RBI, 13-for-21 SB
He's not yet a finished product, but Toronto third baseman Brett Lawrie has shown that he can do a little bit of everything in his short major-league career.
Power, speed and excellent defense at the hot corner—Lawrie was one of only six third basemen in baseball to finish the 2012 season with a UZR/150 of 8.1 or better—the 23-year-old is quickly developing into the complete package for the Blue Jays.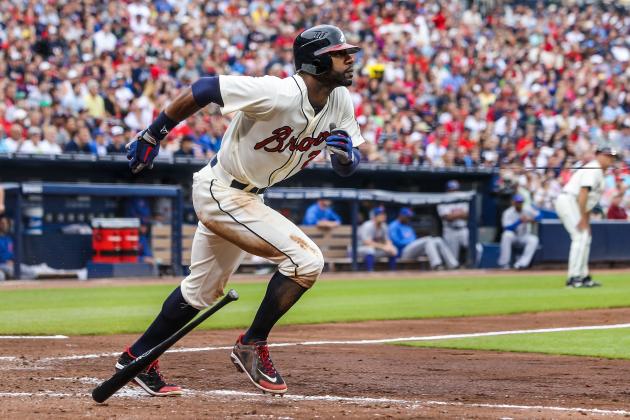 Daniel Shirey/Getty Images

2012 Stats: .269/.335/.479, 63 XBH (27 HR), 82 RBI, 21-for-29 SB
Like Brett Lawrie, Jason Heyward is not yet a finished product.
But from what we've seen over the first three years of his major-league career, there's not much that Atlanta's 23-year-old right fielder can't do.
Now that he's hitting second in Atlanta's revamped lineup, Heyward might see a reduction in his run production. But his ability to get on base—and the speed to make pitchers pay for putting him there—will lead to a jump in his runs scored, with Justin Upton and Freddie Freeman hitting behind him.
It's Heyward's defense that sets him apart from the rest of the Braves roster, however.
A Gold Glove Award winner in 2012, Heyward's 22.1 UZR/150 led all right fielders, his 20 DRS second only to Oakland's Josh Reddick, who finished the season with 22.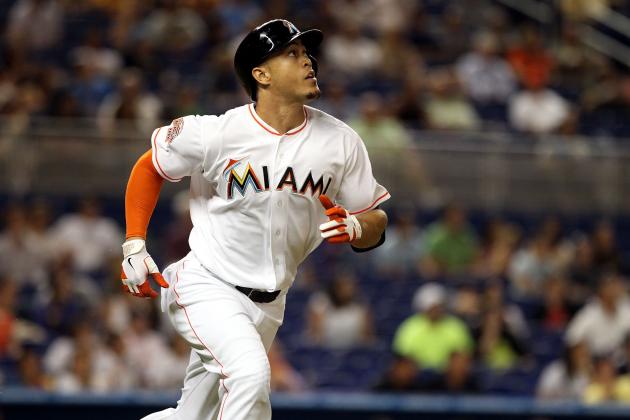 Marc Serota/Getty Images

2012 Stats: .290/.361/.608, 68 XBH (37 HR), 86 RBI, 6-for-8 SB
Not to slight Miami right fielder Giancarlo Stanton, who is a supremely talented ballplayer, but he's basically the only choice from a rather mediocre roster.
With arguably more raw power than anyone else in baseball (Washington's Bryce Harper might have something to say about that), Stanton has become one of the premier sluggers in the game at the age of 23.
Already adept at getting on base with regularity, his .350 career on-base percentage figures to go up in 2013 as teams pitch around him, forcing the rest of Miami's depleted roster to drive him home.
Solid defensively—via FanGraphs, his 11.7 UZR/150 ranked fifth among qualified right fielders in 2012—Stanton has quickly developed into more than a power hitter.
He's simply an All-Star-caliber outfielder.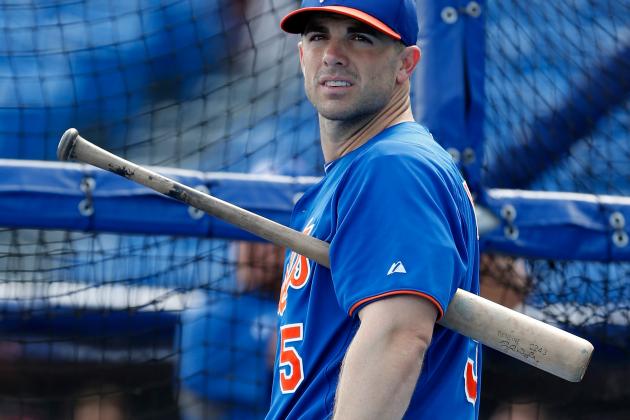 Chris Trotman/Getty Images

2012 Stats: .306/.391/.492, 64 XBH (21 HR), 93 RBI, 15-for-25 SB
Signed to the largest contract in team history this winter, an eight-year, $138 million extension, David Wright is, for all intents and purposes, New York's offense.
Arguably the best defensive third baseman in the game today—his 16.8 UZR/150 led all qualified players at the position in 2012 (per FanGraphs)—the 30-year-old Wright's ability with the bat in his hand is what sets him apart from the rest of the Mets' roster.
Consistently among the league leaders in batting average and on-base percentage—Wright has finished the season with at least a .300/.380 mark in both categories, respectively, in six of the past eight seasons—his combination of plate discipline, power and speed, coupled with his glove, makes him the total package.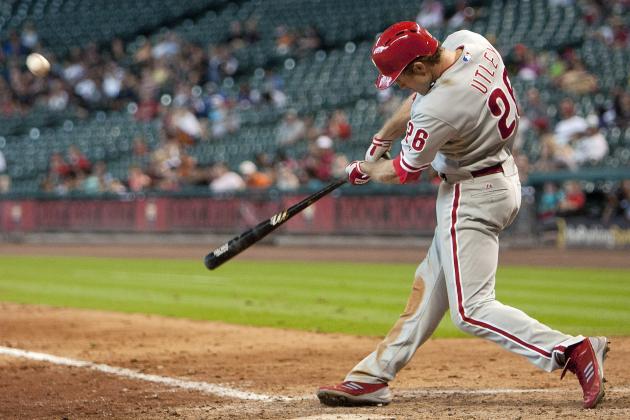 Bob Levey/Getty Images

2012 Stats: .256/.365/.429, 28 XBH (11 HR), 45 RBI, 11-for-12 SB
Despite playing in only 83 games in 2012 due to chronic knee problems, Chase Utley reminded everyone upon his return why he's still considered one of the best second basemen in the game.
While his days as a .300 hitter are likely in the past, Utley still has a solid swing that generates power and the speed to make the opposition pay when he gets on base.
Defensively, Utley is one of the better fielding second basemen around. His 11.4 UZR/150 would have ranked third in baseball last season had he played enough innings to qualify, but Utley's excellence with the glove has been going on for nearly a decade.
Per FanGraphs, no second baseman in the league has posted a higher UZR/150 or DRS since 2003 than Utley, who checks in with marks of 13.6 and 138, respectively.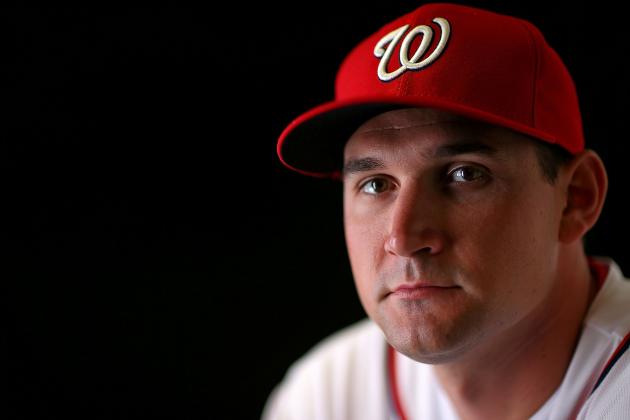 Mike Ehrmann/Getty Images

2012 Stats: .282/.346/.478, 62 XBH (25 HR), 95 RBI, 5-for-7 SB
Overshadowed by his more high-profile teammates Bryce Harper and Stephen Strasburg, 28-year-old third baseman Ryan Zimmerman continues to produce solid numbers in the middle of Washington's lineup.
Zimmerman, 28, battled a bum right shoulder for much of the 2012 season, one that required four cortisone shots to keep him on the field and offseason surgery to correct.
Despite being limited by injury, Zimmerman still managed to crack the 20-home run plateau for the fifth time in his career, the 90-RBI mark for the fourth time.
Solid with the bat and the glove—Zimmerman's 8.8 UZR/150 since 2005 ranks fifth among all third basemen, significantly higher than his counterpart in New York, David Wright (via FanGraphs)—there's not much to dislike about his game other than his inability to stay healthy.
He's played in more than 140 games only three times in the past seven years.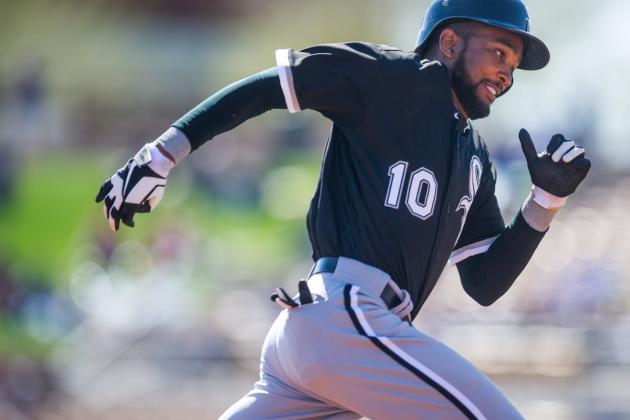 Rob Tringali/Getty Images

2012 Stats: .265/.287/.364, 37 XBH (9 HR), 73 RBI, 20-for-27 SB
He didn't have a great 2012 and isn't going to contend for a MVP award or a batting title, but 31-year-old shortstop Alexei Ramirez is a pretty complete ballplayer.
Ramirez is solid across the board. He'll hit for an acceptable average, providing power, speed and solid defense up the middle for the White Sox, something he's done in each of the past five seasons.
That Ramirez has become a consistent run producer for the White Sox despite spending the bulk of his career hitting in the bottom third of Chicago's lineup, typically not a place you'll find someone with 20-20 potential such as he has, makes his numbers even all the more impressive.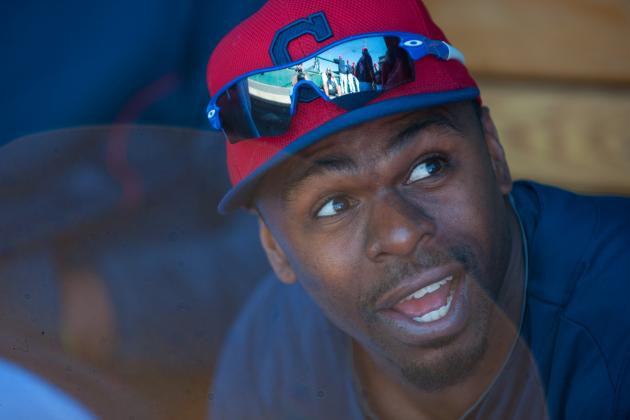 Rob Tringali/Getty Images

2012 Stats: .274/.348/.391, 45 XBH (9 HR), 57 RBI, 42-for-55 SB (With Atlanta)
One of the offseason's biggest surprises was seeing Michael Bourn sign with the Cleveland Indians, a team that many thought had used up its available spending cash signing Nick Swisher earlier in the winter.
Yet Bourn, one of the preeminent leadoff hitters and center fielders in the game, has become the latest member of Chief Wahoo's tribe—and the most complete member as well.
What he lacks in raw power he more than makes up for with speed and defense, averaging 51 stolen bases a season since 2008 and consistently among the Top 10 in UZR/150 for center fielders, with the highest mark in that category in two of the past three years.
While players like Bourn who are overly reliant on their speed don't typically age well, for the 2013 season, there's no reason to expect Bourn to regress dramatically, making him the most complete player on the team ahead of catcher Carlos Santana and shortstop Asdrubal Cabrera, who are both a bit shaky with the glove.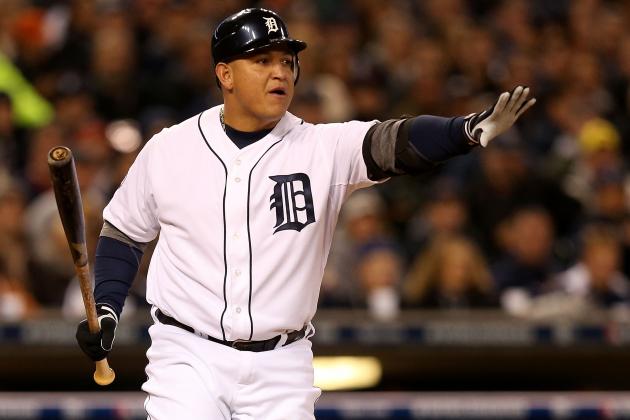 Ezra Shaw/Getty Images

2012 Stats: .330/.393/.606, 84 XBH (44 HR), 139 RBI, 4-for-5 SB
Miguel Cabrera is slow.
Miguel Cabrera is a terrible defensive third baseman.
Miguel Cabrera is arguably the best player in baseball.
The reigning American League MVP and baseball's first Triple Crown winner in nearly 50 years, the 30-year-old is the key to Detroit's potent offensive attack, one that figures to be even better in 2013 with the addition of Torii Hunter and the return of Victor Martinez from injury.
What Cabrera does with the bat overcomes his defensive shortcomings, which are plentiful. There simply isn't a more dangerous player in the game with a bat in his hands than Cabrera, who has won consecutive American League batting titles and very well could make it back-to-back MVP awards in 2013 as well.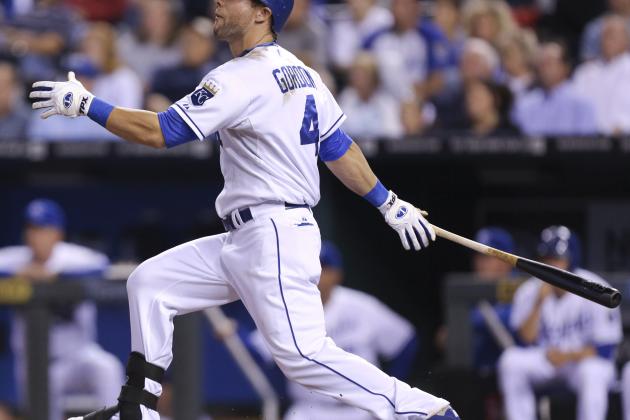 Ed Zurga/Getty Images

2012 Stats: .294/.368/.455, 70 XBH (14 HR), 72 RBI, 10-for-15 SB
It took a few years (and a pair of position changes), but 29-year-old Alex Gordon has finally proven the Royals right for taking him with the second pick in the 2005 MLB draft.
He's not the best hitter on the team (that goes to Billy Butler), nor does he have the most raw power (that falls to either Eric Hosmer or Mike Moustakas), but Gordon can hold his own in both categories, while consistently getting on base and playing excellent defense in left field.
Winner of his second consecutive Gold Glove in 2012, Gordon led all left fielders with 24 DRS while posting the fifth highest UZR/150 at 11.7, according to FanGraphs.
Al Messerschmidt/Getty Images

2012 Stats: .319/.416/.446, 45 XBH (10 HR), 85 RBI, 8-for-12 SB
While Joe Mauer doesn't put up gaudy power numbers, there's no denying that Minnesota's soon-to-be 30-year-old catcher isn't one of the best hitters of his generation.
A career .323 hitter, Mauer is a solid defensive backstop who struggles to throw would-be base stealers out, partly due to the fact that he's been working with a far-below-average starting rotation for years.
Changing positions is likely something Mauer will need to do in the years to come in order to extend his career, but there's no question that when it comes to the Twins, Mauer is on another level than his teammates when it comes to being a complete ballplayer.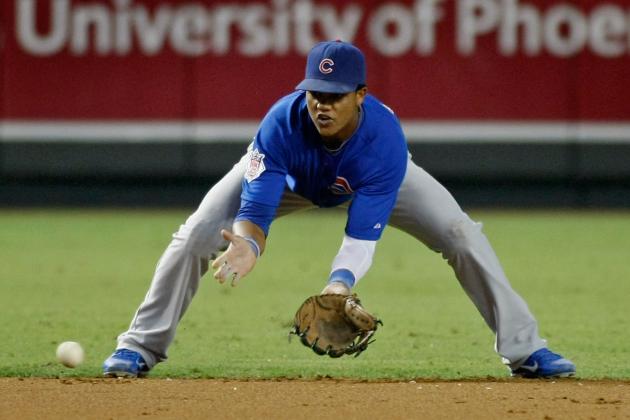 Ralph Freso/Getty Images

2012 Stats: .283/.323/.430, 55 XBH (14 HR), 78 RBI, 25-for-38 SB
I hesitated to put Starlin Castro in this spot for the Chicago Cubs at first, given manager Dale Sveum's rather public criticism of the 23-year-old shortstop's focus, something the Cubs skipper touched on when talking to CSN Chicago's Patrick Mooney back in December:
We've got him probably just throwing a number out there really focused 80 to 85 percent of the time. We got to get that to 95 percent of the time. I don't think anybody ever really focuses 100 percent. I think you'd be lying if you said that with 300-plus pitches per game. He took a lot of pride in it and did get much better for a 22-year-old kid.
While a lack of focus is certainly a reason to not consider someone a complete ballplayer, there's no questioning that Castro's natural abilities should lend themselves to excelling at every facet of the game.
Last season marked the first time in his three-year career that Castro didn't hit .300, and with developing power, his run production only figures to increase in 2013.
As his focus on the field improves and he continues to mature, both physically and mentally, that Castro is the most complete player on the Cubs (and probably all of Chicago) will become more evident.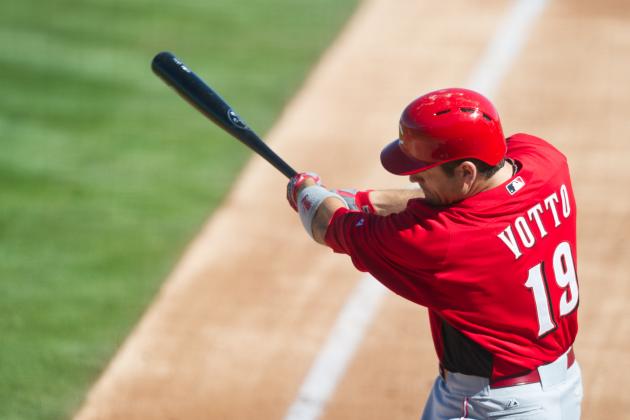 Rob Tringali/Getty Images

2012 Stats: .337/.474/.567, 58 XBH (14 HR), 56 RBI, 5-for-8 SB
When it comes to the art of hitting—take power out of the equation for a second—there isn't a more proficient batter in baseball than Cincinnati first baseman Joey Votto.
A perennial MVP candidate who has led baseball in on-base percentage for the past three years (and in walks the past two), the 29-year-old Votto is everything a team could want in a first baseman.
He hits for average, hits for power and is an excellent fielder, ranking fourth among all first basemen last season with a 7.5 UZR/150 (per FanGraphs).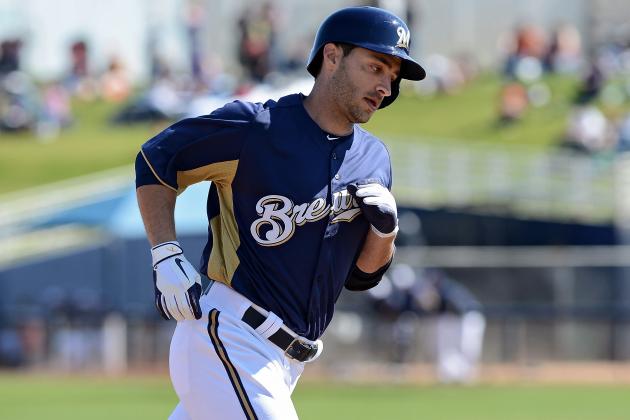 Jennifer Stewart/Getty Images

2012 Stats: .319/.391/.595, 80 XBH (41 HR), 112 RBI, 30-for-37 SB
Regardless of where you may stand on the PED controversy that hangs over his head, Milwaukee's Ryan Braun continues to put up MVP-worthy numbers in the middle of one of baseball's most potent lineups.
While he's not a Gold Glove left fielder, Braun provides above-average defense for the Brewers while consistently producing at the plate.
Since becoming an everyday player in 2007, Braun has posted a .313 batting average and .943 OPS while averaging 31 home runs, 107 RBI and 21 stolen bases per season.
You can't ask for much more out of a player.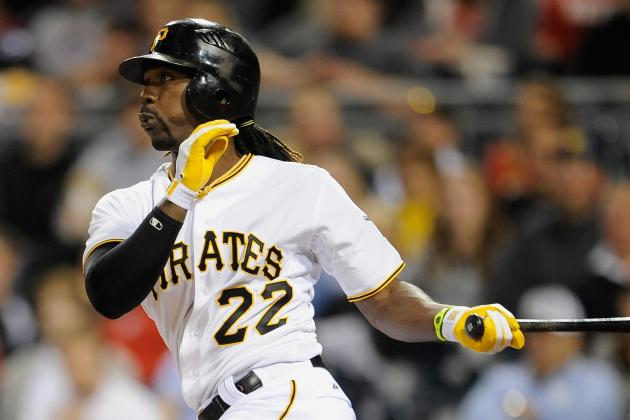 Joe Sargent/Getty Images

2012 Stats: .327/.400/.553, 66 XBH (31 HR), 107 RBI, 20-for-32 SB
By the end of the 2013 season, it wouldn't be surprising if left fielder Starling Marte surpassed center fielder Andrew McCutchen as the Pittsburgh Pirates' most complete player, but until then, McCutchen wears the crown despite playing below-average defense.
The front-runner for the National League MVP award for much of the 2012 season, McCutchen's combination of power and speed, coupled with consistently making hard contact (his .282 "well-hit average" ranked fourth in baseball, according to ESPN) makes him as well-rounded a player as there is in Pittsburgh.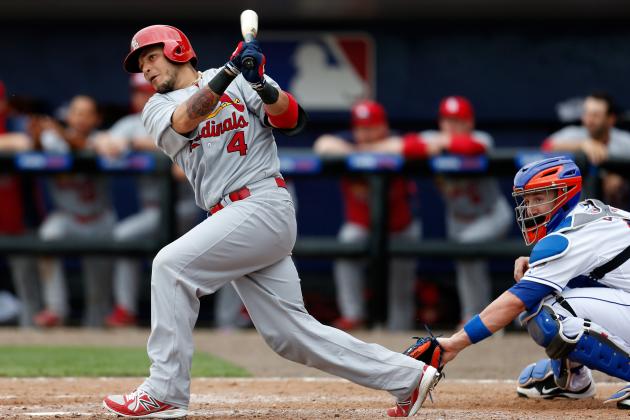 Chris Trotman/Getty Images

2012 Stats: .315/.373/.501, 50 XBH (22 HR), 76 RBI, 12-for-15 SB
Unquestionably the best catcher in baseball, the older Yadier Molina gets, the better he performs for the St. Louis Cardinals.
The most dominant defensive catcher since the heyday of Ivan Rodriguez with the Texas Rangers, Molina's ability to call a game and throw out baserunners foolish enough to test his arm is a major reason why the Cardinals consistently find themselves in the thick of the National League playoff picture.
Throw in Molina's ability to consistently put the ball in play and get on base, drawing walks nearly as often as he strikes out, and it becomes even more crystal clear that he's head and shoulders above the rest of his talented Cardinals teammates in terms of being an all-around player.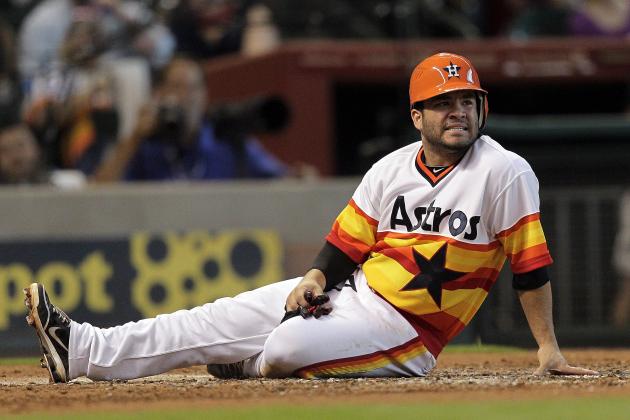 Bob Levey/Getty Images

2012 Stats: .290/.340/.399, 45 XBH (7 HR), 37 RBI, 33-for-44 SB
Jose Altuve is not a complete ballplayer—he is a terrible defensive second baseman.
But on a Houston team that lacks impact players at nearly every position, Altuve is as close to complete as anyone on the roster.
The 22-year-old broke out in 2012, earning a spot on the National League All-Star team while leading the Astros in batting average, on-base percentage, hits, doubles, triples, stolen bases and runs scored. As a matter of fact, Altuve was the only member of the team to collect at least 100 hits during the season.
Should his defense improve, Altuve has a chance to land on this list next season without the disclaimer at the beginning of his slide.
Then again, top first-base prospect Jonathan Singleton could very well be on the scene by then, eclipsing the rest of the Astros roster in talent and production by a wide margin.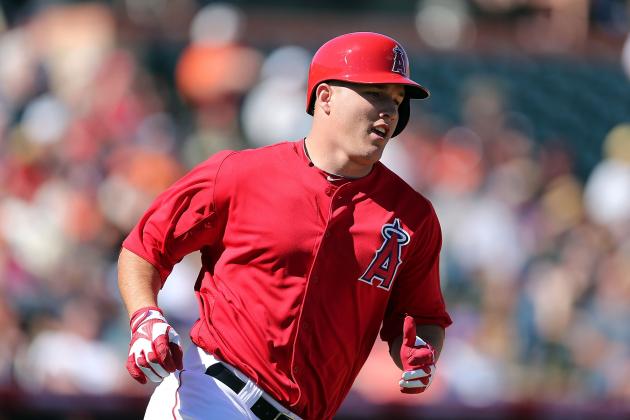 Christian Petersen/Getty Images

2012 Stats: .326/.399/.564, 65 XBH (30 HR), 83 RBI, 49-for-54 SB
Is there anything Mike Trout can't do?
The Angels 21-year-old outfielder impacts the game in every way imaginable.
An excellent hitter, Trout has power to all fields and speed that allows him to rack up extra-base hits on balls hit into the gap or down the line. He led baseball in stolen bases and runs scored despite not playing his first game of the season until April 28.
A stud defensively, his 21 DRS were third in all of baseball for any outfielder, regardless of position.
The scary part of it all is that for as complete a player as Trout currently is, he's only going to get better.
If someone's going to redefine what a complete ballplayer looks like, Mike Trout's the guy who can pull it off.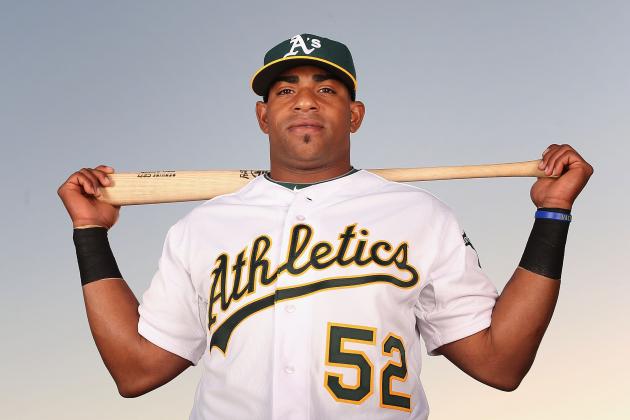 Christian Petersen/Getty Images

2012 Stats: .292/.356/.505, 53 XBH (23 HR), 82 RBI, 16-for-20 SB
Injuries limited Yoenis Cespedes to only 129 games in his rookie season, but the 27-year-old showed why he was one of the most highly sought-after international free agents in recent memory.
Three players hit .300 with double-digit home runs and stolen bases after the 2012 All-Star break: Los Angeles' Mike Trout, Milwaukee's Ryan Braun and Cespedes.
That's pretty impressive company to hold, especially for someone not only in his first major-league season, but adapting to an entirely new way of life in a foreign country.
His defense leaves plenty to be desired, which certainly opens the door for Josh Reddick to enter the conversation as Oakland's most complete player, but Cespedes' offensive skills are well beyond what Reddick can offer on his best day.
As Cespedes continues to adapt to the major leagues, there's no reason he couldn't be a .300 hitter and 30-30 threat on a yearly basis.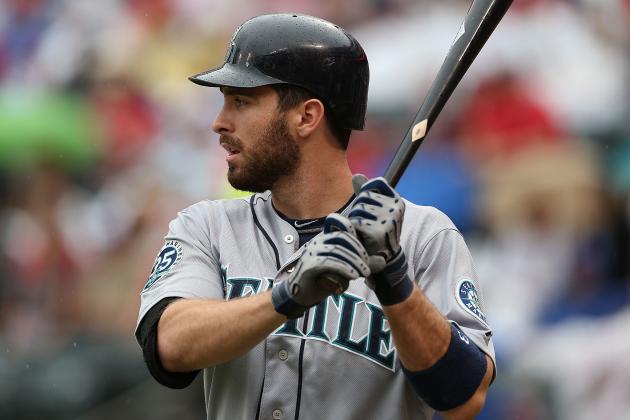 Ronald Martinez/Getty Images

2012 Stats: .226/.294/.328, 36 XBH (12 HR), 50 RBI, 13-for-16 SB
After a miserable 2012 season, people were quick to jump off the Dustin Ackley bandwagon.
That's unfortunate, because there's no reason that Seattle's 25-year-old second baseman can't get his career back on the All-Star path it seemed destined to follow.
An above-average defender, Ackley struggled to find hits in 2012, resulting in him pressing at the plate, drawing fewer walks and swinging at junk in an attempt to break out of his doldrums.
His ability to hit the ball has not suddenly disappeared, and with an improved lineup around him, Ackley will rebound in 2013 and once again put up solid offensive numbers.
Is he going to be Robinson Cano or Chase Utley? Probably not.
But few players are.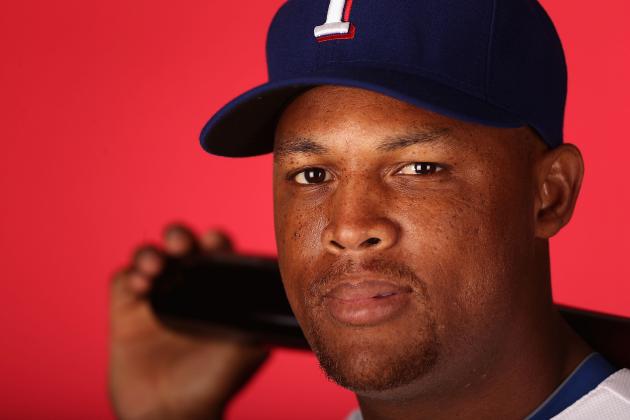 Christian Petersen/Getty Images

2012 Stats: .321/.359/.561, 71 XBH (36 HR), 102 RBI, 1-for-1 SB
Even if Josh Hamilton had remained in Texas, Adrian Beltre still would have gotten the nod as the most complete player on the Rangers.
Arguably the best third baseman in baseball, Beltre, 33, is a perennial MVP candidate who is not only a force at the plate, but in the field as well.
As with Yadier Molina in St. Louis, Beltre seems to be getting better as he gets older.
Over the past three seasons, he's hit .314 while averaging 31 home runs and 103 RBI, picking up a pair of Gold Gloves in the process and leading all third basemen with a 14.6 UZR/150 (via FanGraphs).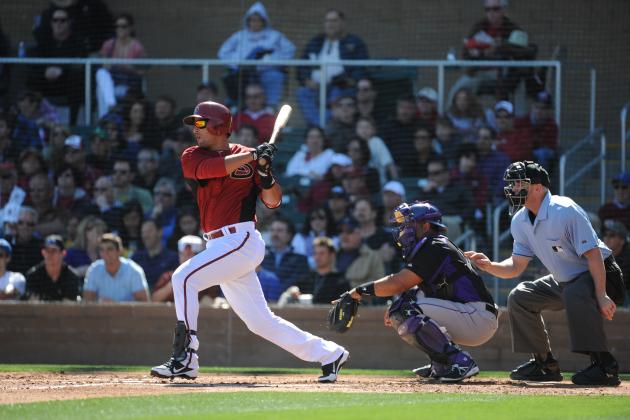 Rich Pilling/Getty Images

2012 Stats: .301/.359/.438, 58 XBH (10 HR), 70 RBI, 17-for-21 SB (with Atlanta)
He won't be patrolling left field in Arizona as he did last season in Atlanta, but Martin Prado's versatility is only part of the reason why he's the most complete player on the Diamondbacks' roster.
Prado, 29, is an above-average defender at both corner spots in both the infield and outfield, providing the Diamondbacks with a major upgrade at third base heading into the 2013 season.
He doesn't have exceptional power, but there's enough oomph in his bat for Prado to go deep 10-to-15 times a season while consistently getting on base, giving the big boppers in Arizona's lineup (Miguel Montero and Paul Goldschmidt, specifically) someone on base when they step to the plate.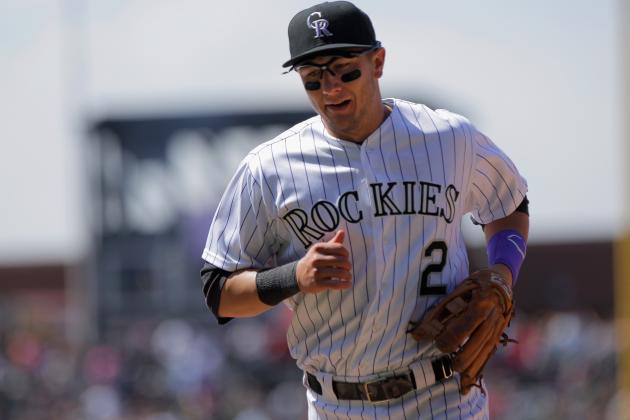 Doug Pensinger/Getty Images

2012 Stats: .287/.360/.486, 18 XBH (8 HR), 27 RBI, 2-for-4 SB
A perennial MVP candidate when healthy, Colorado shortstop Troy Tulowitzki does just about everything that the Rockies could possibly ask from him.
The 28-year-old hits for average, hits for power, walks nearly as often as he strikes out and plays exceptional defense at a demanding position.
Unlike some of his teammates (looking at you, Carlos Gonzalez), Tulowitzki's home and away splits over the course of his career show that while the high elevation of Coors Field has certainly aided his numbers, he'd be a quality ballplayer regardless of which ballpark he called home.
When you throw in his ability to keep a clubhouse together despite having what amounts to a mediocre pitching staff on a good day, there's no question that Tulowitzki is as complete a player as Colorado has at its disposal.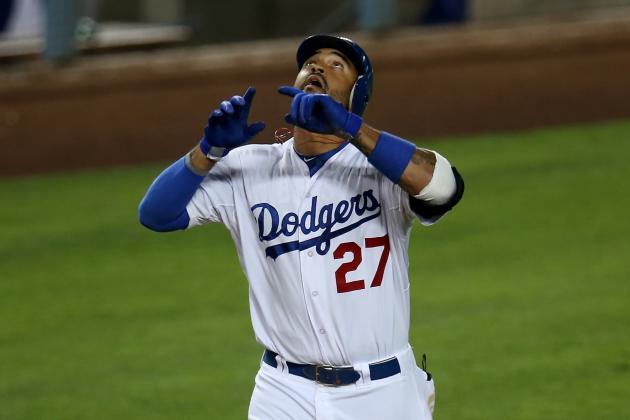 Stephen Dunn/Getty Images

2012 Stats: .303/.367/.538, 47 XBH (23 HR), 69 RBI, 9-for-13 SB
Like Colorado's Troy Tulowitzki, Los Angeles' Matt Kemp is a perennial MVP candidate when he's healthy.
Kemp strikes out far too often, but when he does make contact, the ball typically finds a nice patch of grass—or a fan's glove—to call home, thanks to a quick swing that generates a ton of power.
His speed isn't only an offensive asset, as it allows Kemp to play solid defense in center field—despite advanced metrics saying otherwise. According to FanGraphs, Kemp's minus-15.2 UZR/150 in 2012 ranked last among qualified center fielders.
That said, Kemp has developed into a consistent force in the middle of the Dodgers lineup—and his offensive contributions far outweigh whatever defensive shortcomings he may have.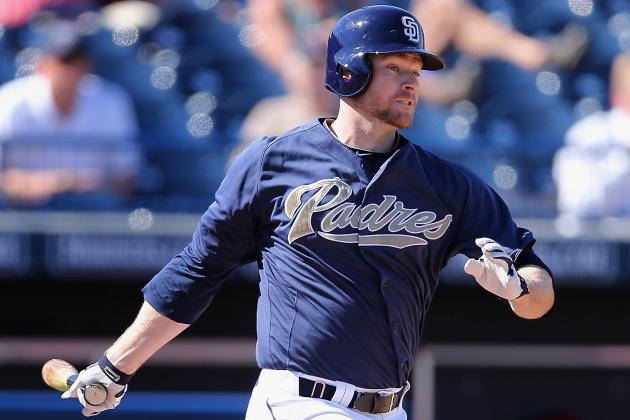 Christian Petersen/Getty Images

2012 Stats: .286/.376/.498, 64 XBH (31 HR), 115 RBI, 17-for-23 SB
Always a solid all-around ballplayer, Chase Headley's power finally caught up to the rest of his game in 2012, as San Diego's third baseman found himself in the middle of the National League MVP race and the league leader in RBI at season's end.
For the past few seasons, Headley was a solid but unspectacular player, one who had some pop, some speed, played solid defense and knew how to get on base.
But in a putrid Padres lineup, Headley's accomplishments went largely unnoticed.
Not anymore.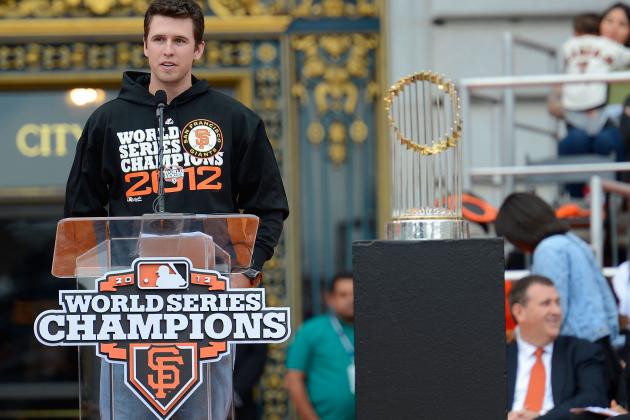 Thearon W. Henderson/Getty Images

2012 Stats: .336/.408/.549, 64 XBH (24 HR), 103 RBI, 1-for-2 SB
The reigning National League MVP, Comeback Player of the Year and batting champion, soon-to-be 26-year-old catcher Buster Posey is poised to lead the San Francisco Giants to its third World Series championship in four years.
Of course, Posey can't do it all by himself, but what he can do is quite impressive.
He lacks any real speed, but his raw strength and polished approach at the plate allows him to pick up extra-base hits while consistently landing on base.
Defensively, while Posey may not have the throwing arm of St. Louis' Yadier Molina or Baltimore's Matt Wieters, he managed to throw out more than 30 percent of would-be base stealers in 2012 while posting a 3.52 CERA, fourth-lowest among qualified backstops (via ESPN).
Posey's as good a catcher—and hitter—as there is in the major leagues heading into the 2013 season.