Why Martin Skrtel Doesn't Deserve a Place in Liverpool's Starting XI Right Now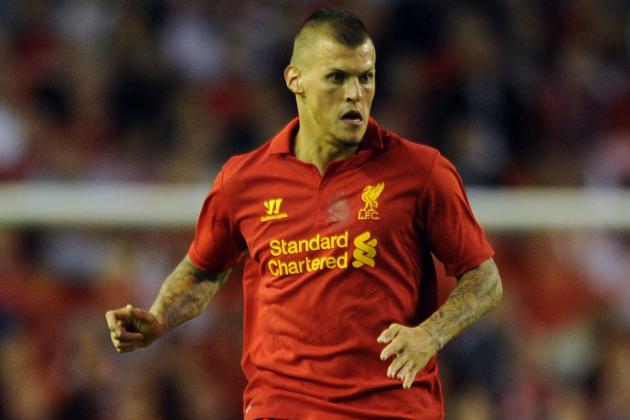 Chris Brunskill/Getty Images

Liverpool centre-back Martin Skrtel has been in the headlines recently having apparently questioned the reasons why he has not been in the first team of late, but the Slovakian centre-back can have no real complaints at his demotion to substitute.
Up until the end of 2012, Skrtel was a regular in the starting lineup, playing every minute of Liverpool's seven matches in December.
Since the turn of the year, however, he has featured in just four of the Reds' 11 fixtures, with only one of those games seeing Skrtel play the full 90 minutes in league play.
Skrtel recently spoke about how he was not satisfied with reasons given to him by the manager as to why he was no longer a first pick (via ESPN):
It all happened after our match with Manchester United in the middle of January. We lost 2-1 but I think that particularly in the second half we played very well. Moreover, a lot of sources gave me a good rating. But he [Rodgers] told me we had lost the organisation of play in the defensive line and that this would be the reason why I would not play in the following matches.
Rodgers has made Jamie Carragher and Daniel Agger his first-choice centre-back pairing for now, meaning Skrtel has to wait for his chance to play again. Here's why he's not in the side right now.
Begin Slideshow

»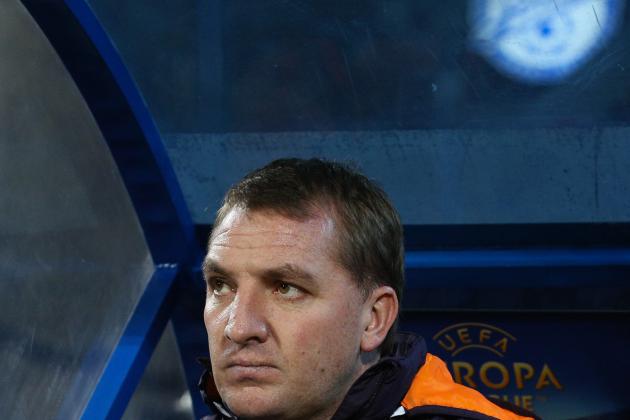 Oleg Nikishin/Getty Images

The Reds' defensive performances this season have been interspersed with clean sheets, but by and large it has been far from their best campaign for keeping goals out.
Earlier in the season there were a number of injuries and suspensions, meaning the team changed around frequently within the back line. As a result of that, and the team adapting to a new style of play in the defensive third, there were the expected amount of inconsistencies to start the campaign with.
Importantly, though, Liverpool have never really improved this level of performance as the season went on, meaning changes to the team were inevitable.
During December, for example, the Reds kept clean sheets against Southampton, Fulham and QPR but conceded two goals against West Ham, three at Stoke and three at home to Aston Villa.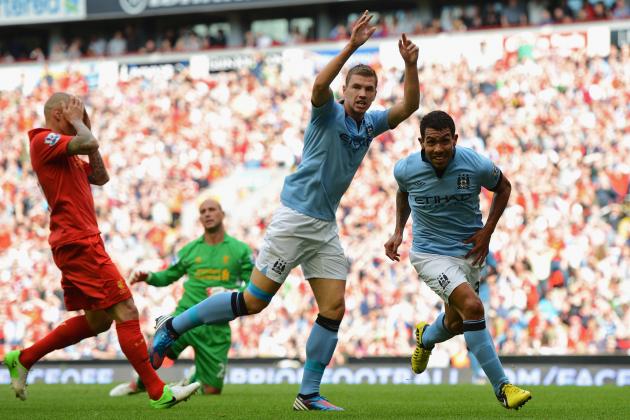 Michael Regan/Getty Images

Liverpool have conceded far too many of their goals this season as a result of individual mistakes.
No less than 10 goals have been scored against the Reds directly as a result of an error from one of the players.
Martin Skrtel, unfortunately, is the outfield player who has contributed highest to this, as the only player to directly cede more than one goal as a result of his mistakes.
Other than Skrtel's two errors leading to goals, Pepe Reina has made four, and Joe Cole, Martin Kelly, Brad Jones and Jose Enrique have all made one apiece.
Skrtel has also made another three errors leading to shots on goal (but not a goal being scored) for the opposition—only Joe Allen (five) has made more.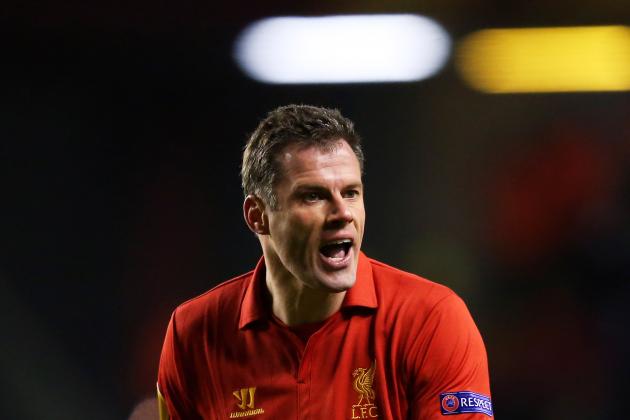 Alex Livesey/Getty Images

Away from statistics now, Liverpool clearly lack organisation and communication on the pitch at times.
Skrtel is aggressive and, at his best, a very competent defender, but he is not a leader and he will do nothing more than his own job.
In Jamie Carragher, the Reds have someone who will dictate the positioning and concentration of others through constant calling, cajoling and, when necessary, shouting.
When it comes down to a game-to-game view of the Liverpool defence, the Reds at present need someone in there who will constantly talk and advise the rest of the side.
It's not Skrtel, it is Carragher. So from that point of view, it's a no-brainer.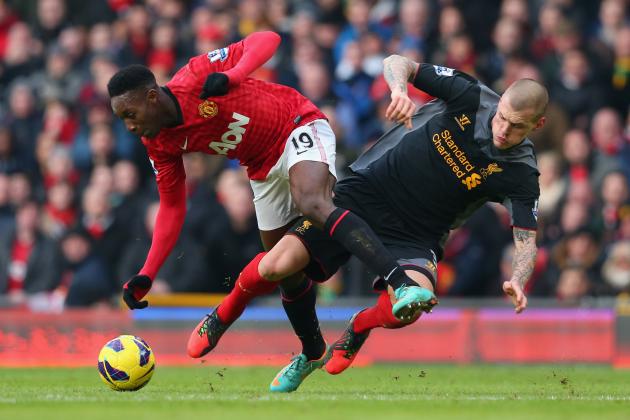 Alex Livesey/Getty Images

Back to Skrtel himself. At his best, he is a fearless central defender who will make strong tackles toward the touchline, challenge aerially with powerful forwards and will repel crosses with regularity.
When he finds form, he can go on a great run of a dozen or 15 games, playing extremely well.
Unfortunately he is also prone to losing that best form, and it frequently takes him some time to re-find his confidence and top level. For much of this season, Skrtel has played well without being superb, but in-between he has had some very, very dark days indeed.
With the rest of the team showing fluctuating form as well, the defence has to be spot on or else the Reds risk losing more matches.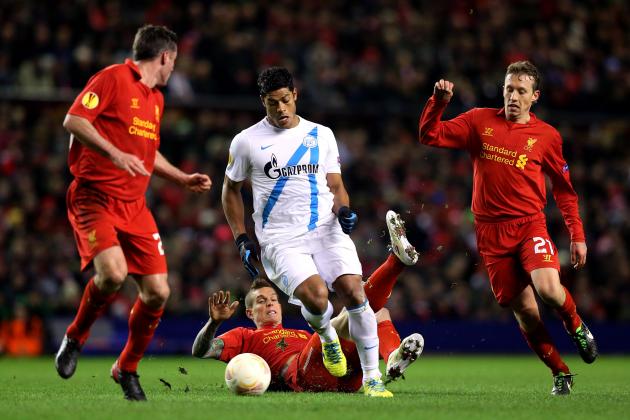 Alex Livesey/Getty Images

For one player to come into the side, another of course has to go out.
Skrtel lost his place initially for a number of reasons, and he has to work hard to win it back. Essentially, he has to be offering more to the team than one of the other two players who are in his position, Jamie Carragher and Daniel Agger.
Do either of those two centre-backs deserve to be out of the side at present? Not at all. They are similarly not at their very best, and they are hindered to an extent by the lack of a real presence ahead of them in midfield, but they have re-formed their partnership at the back and Liverpool look strong with them in place.
For Skrtel it's simply a matter of biding his time, training hard and being prepared to take his chance when it's handed to him—much like Carragher did when he took Skrtel's position in the first place.
Statistical data from EPLindex.com