WWE: 5 Future Ideas for the Company Going Forward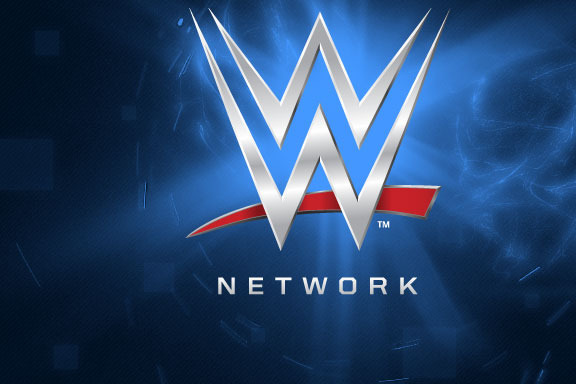 Photo Courtesy oI f www.gerweck.net
Variety, my friends, is known as the spice of life.
So consider this slideshow right up there with Indian food in terms of spiciness, because this slideshow isn't going to focus on any one sort of thing. It's not simply about tag teams, young guys, new stars, Divas, etc. This isn't even year-specific. As long as the roster permits, these ideas could pretty much happen five years from now.
Like many writers on Bleacher Report, I have my own ideas for how I think WWE could best entertain the masses. Now, some of you may agree with some of the ideas and some of you will disagree with my ideas. Feel free to let me know your opinion, ways the ideas could be tweaked or your own ideas. I'm always interested in good ideas...though, as many of you know, my idea of "good" is different from that others.
Now then, roll show!
P.S. If you're wondering about the WWE Network logo, don't. I just happen to like it and we never see it so I thought I'd use it here.
Begin Slideshow

»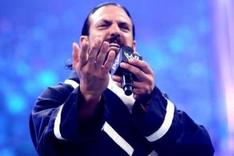 If any of you happen to be able to guess the reference I'm making with the name of this slide, congratulations. For those of you who didn't get it, the name "The League (of Gentlemen)" is a reference to the superhero team in The League of Extraordinary Gentlemen. Personally, I found the film interesting, despite having no background knowledge. Still, that's another story for another time.
The idea behind this involves a post-3MB Jinder Mahal and post-Cody Rhodes association Damien Sandow joining together to form a team based on the simple opinion that with one being a man of wealth and affluence and the other an intellectual messiah, why should they not join forces to help purge the WWE of incompetence while enforcing their will?
The name also has a bit of meaning as Jinder and Sandow both could pass for imitations of two members of The League, Captain Nemo and Allan Quatermain.
Originally, as this idea brewed in my head, I would have had Alberto Del Rio fill in as a leader of sorts, but I think Del Rio is much better off as a face.
I think the team could be very impressive if pushed correctly, but I also feel that there may be room in here for a Diva. Top prospects include the "Warrior Princess" Tamina, "The Dungeon Diva" Natalya (thus ending her affiliation with Hornswoggle and Khali), and NXT sensation Paige (though I really think she should go by the name Britani Knight).
All three have qualifications to meet the elite status of Sandow and Jinder, with Tamina a capable enforcer as well. Though, Knight would indeed bring an air of mystery to the group by her association and getting to work alongside Jinder and Sandow could help a lot in getting adjusted to the main roster.
Let me preface this by saying that I don't flat-out hate Dolph Ziggler. It may come across that way, but that's not true. I just hate the idea of him as a main-eventer.
He's a fun midcard act to watch, but I just don't think he can hang with the likes of CM Punk, John Cena, Daniel Bryan and Wade Barrett, just to name some of the better speakers out their who are likely challengers for the WWE and World Heavyweight Titles.
Which, coincidentally actually makes this theme a good fit for Ziggler, because the man who used it previously was also a guy who was a fun midcarder, but not main-event potential: Ken Kennedy.
I did foresee a problem perhaps with getting this theme not so much associated with Kennedy, but I think if we take out his voice it would be fine after a year or so.
Ziggler's theme isn't bad, but it's always nice to change up things once in awhile. Ziggler's theme has essentially been the same since he started using "I Am Perfection," with a slight remix later, until the words were tweaked slightly for "Here to Show The World."
If you're going to change, go all the way with it. Don't keep the same beat and just change the chorus.
Aside from that, I think Ziggler could be displayed a bit...smarter. He comes off as incompetent at times, but I think this theme would help in getting across a smarter and/or more jovial, intense Ziggler.
Think "new and improved" Dolph Ziggler, to an extent.
Matt Hardy
Say what you want about the mans' personal life, but Matt was a solid wrestler and was actually a much better wrestler than his high-flying brother Jeff, even if his accomplishments might not show it.
Aside from that, Matt Hardy brings a lot of tag-team experience to the table, and in a time when WWE is having difficulty with that part of it's programming, I think that's a good trait to have.
On a more personal note, I think Hardy is also well aware of the pitfalls that can come through the life of a professional wrestler, and I think he'd be a good person to have on staff to catch people who may be having problems and pull them out of any potentially hazardous situations like the one former NXT/FCW Diva Buggy Nova went through.


Gregory Helms
I'm sure a lot of people would be perplexed at why Helms would be so valued a trainer, but I think Helms did something not a lot of people did and did it surprisingly well. What I'm referring to was his ability to seamlessly go from fun-loving superhero Hurricane to the jerk that was Gregory Helms' "true" persona, and he found success at both roles.
Not everyone needs this ability, but I think for a guy like Richie Steamboat, for example, Helms' aid could be beneficial to him in the future.
Add to that, Helms is a skilled wrestler.


Kevin Nash
You know, it's a shame. For all the good things Nash could actually do it seems people can't seem to get over the fact that Nash has bad quadriceps and held down other stars to hold on to his spot. It's not his fault he worked in a broken system that rewarded the tall...you know, I'm not even going to get into that right now.
The reason I think Nash would be a good trainer in NXT is because he can do something most big men can't do, and that's talk. Say what you want, but the man has charisma and the man has mic skills. Something most big men (Jack Swagger, Brock Lesnar, etc) seem to lack. I think getting the chance to work with Nash on that skill could be helpful for these bigger superstars.
Aside from that, I think Nash has quite the mind for the business, which is something he can help to pass along to the other superstars as well.


Adam "Edge" Copeland
This is the man who, if it was up to me, would be the head trainer of NXT. Edge was one of the few total-package superstars. He could wrestle, he could talk, he could adapt—simply put, Edge was a talented man.
With all the people Edge has seen come and go, and with his own ability, I have to think Edge would be a good judge as far as seeing who has what it takes to be a WWE Superstar. Having had the chance to work with some of the best in the business from Hulk Hogan to HBK to Cena to Orton to Punk to Mysterio to Undertaker, I can't think of a trait Edge couldn't pick up on in a superstar and help them to exploit, and of course, this would allow Edge a good job without him having to do much traveling.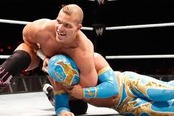 Photo Courtesy of operationsports.com.
This is actually an idea I've had brewing in my head for a really long time now, and the more I see of Sin Cara the more I think it should really be taken into consideration.
Sin Cara hasn't completely flopped...but I have to think Triple H expected Sin Cara to be a bigger star by now than he is. At this point, I could seriously see Sin Cara jobbing to Heath Slater if left to his own devices. Let's face it, people. Rey Mysterio isn't going to be around forever, and who's to say Sin Cara stays healthy for a significant amount of time to take advantage of any torch passed to him?
Sin Cara isn't Rey Mysterio. Rey Mysterio is a person and Sin Cara is a character—not unlike Doink the Clown. I really think it's time WWE started to do one of three things, though they're all pretty unlikely to say the least.
One idea is to turn Sin Cara heel and remove him from TV for a while. Have him return and work a character similar to Snake Eyes of G.I. Joe fame, (though considering he's a heel, you could argue Storm Shadow), where he would use his impressive abilities to help quickly disorient and ultimately take people out for someone paying him. (Maybe Zeb makes a mockery of Hispanics by paying Sin Cara to help Swagger and comparing him to a day laborer, about which Sin Cara couldn't care less because he's getting paid.)
Another idea is really simple and has been done before and that's to have Hunico become Sin Cara. It can be done quietly and without changing anything really. Granted, I know a lot of people will say that Hunico can't do everything Sin Cara does, and to those people I say Hunico can still do enough to get the crowd behind him and he can even train with Sin Cara in preparation. We get a skilled luchadore on the scene who can speak English. I think the pros outweigh the cons here.
Idea three is a little drastic, but bear with me here. WWE wants a top masked superstar, from the sounds of it. Why not have Sin Cara assaulted backstage to write him off for a few months, after which start airing promos for a return—a new and improved Sin Cara. At a big event, (perhaps The Royal Rumble,) at entrant number 25 (maybe,) surprise, surprise, we have the new and improved Sin Cara. New mask, new costume, new person.
I may get a lot of flack for this, but I honestly think WWE could have this new masked sensation be none other than...Tyson Kidd.
Before you get upset with me, think about the chances of Tyson getting any sort of real push than now. Then think about the chances of him getting pushed as a masked character. I mean, would Rey be as popular without the mask? At the very least, it would really help him stand out, and once he stands out, the rest is elementary.
The belts in WWE have all undergone overhauls in the past few years, save for a few exceptions. The Divas Title hasn't really been around long enough to warrant a new design, and the World Heavyweight Championship simply doesn't get any better than it's current design. The I.C. Championship went retro, the WWE Tag Team Titles have been bronzed, just recently we said goodbye to the Spinner Championship and said hello to the Plate Belt (named for the interchangeable sideplates. I'm gonna toss out a couple of names for the new belt. Let me know what you think sticks.)
Still, it seems as though the WWE might have forgotten about one of it's belts as far as fancy new stuff goes. Of course, I mean The United States Championship, which hasn't been updated since Cena created his Spinner Title. Considering how impressive our current champ Antonio Cesaro has been, I think it would be a good time now to think about new designs for the title.
It also doesn't help that the current U.S. Title is nearly the same shape as the WWE Change belt. (Again, named for the changable plates.)
It's just a little something I noticed. Hopefully WWE in the next couple of years gets on this little situation. I know a new title won't be coming this close to the revelation of the new WWE Championship belt, but I think the U.S. Title deserves a new design.
There's really nothing more to say here. All that has been said has been said. All that needed to be relayed has been relayed. All that I needed to get across to you, good reader, has been gotten across to you via the contents of the slides in this slideshow.
I'm gonna go get a Snickers now. I get a little repetitive when I'm hungry.