Turning the Corner: Who Will Be the Next To Win Their First National Championship?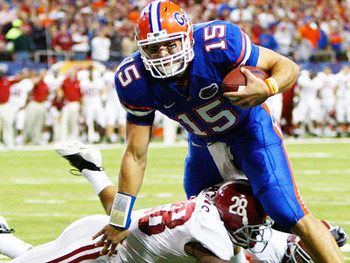 In 1996, the Florida Gators won their first national championship. This is only 12 years ago. In that time, Florida has established itself as a national power in football.
Now I have to believe, after as many years Florida has been playing football, for them to be able to win a national championship, this is possible to do for other schools as well.
Here are my top teams I think have or are building up to what it takes to win their first national championship in school history. By no means does this mean I think any of these teams will win it this year or even next year, but some of them could.
Boise State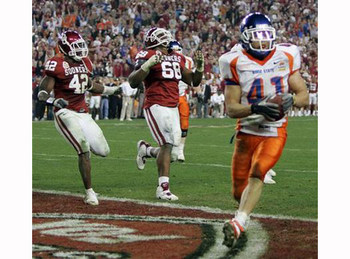 Unless they join a BCS conference or a playoff comes about, their chances are pretty slim. Still, I give better odds to an undefeated or even a one loss Boise State over some of the teams currently in BCS conferences.
Utah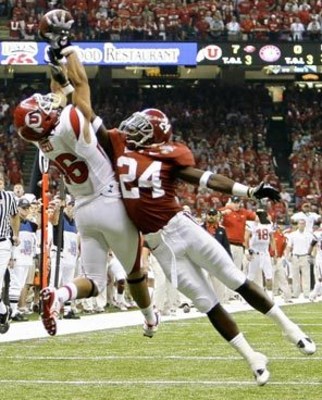 The same goes for Utah, except playing in the stronger Mountain West, I would give them a better chance to make it than Boise State. This whole push by the Utah government about anti-trust laws however, could make things interesting.
North Carolina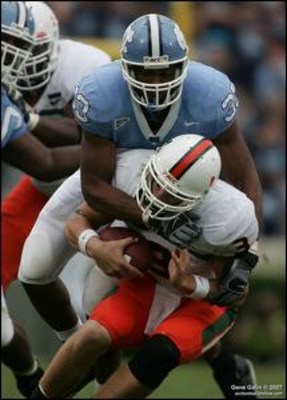 Coach Butch Davis has North Carolina ready to compete in the wide open ACC. With the ACC appearing more balanced than any other conference it is anyone's game to win. If the Tar Heels can be that team and start winning more consistently, then they have a shot to get there. Right now I believe Davis is the key.
USF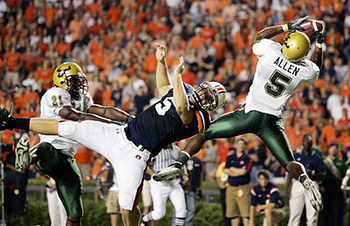 They have come a long way in a short time. In fact, when Florida won their first title, USF didn't even field a team yet. The Bulls reached No. 2 at one point during the 2007 season. Being located in the recruiting hotbed of Florida will help bolster the team. If they can continue the upward trend, I think it is just a matter of time before they win a title.
Texas Tech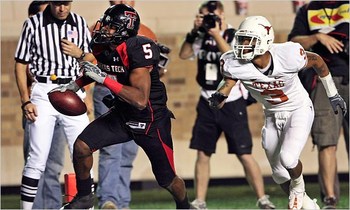 Rumors of losing Mike Leach were flying left and right this off season but he is still the coach at Texas Tech. His high power offenses have made the Red Raiders a Big XII contender. If he does leave though, I would pull TT from the list pretty quick.
Oklahoma State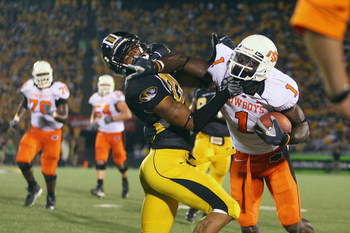 Under coach Mike Gundy the Cowboys have steadily improved each year. As long as he sticks around they have a chance, I mean the man is only 41. They still have to deal with Texas, Oklahoma, and Texas Tech.
Arizona State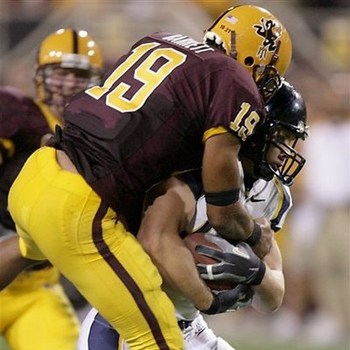 Dennis Erickson is a proven coach that has won everywhere he has been. I don't know why he can't get talent to the desert, nice weather, and have you seen the girls there? If he can get the Sun Devils to rebound and work their way back into the top of the Pac-10, he still has to overcome the USC hurdle.
West Virginia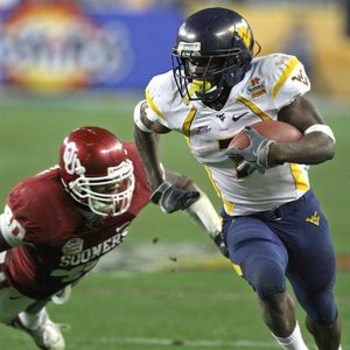 Lots of people are writing off West Virginia now that Rich Rodriguez has moved on to Michigan. Bill Stewart kept West Virginia in the Big East title race in his first year. Now that Pat White is gone too, we will see what kind of reloading Stewart is capable of.
Boston College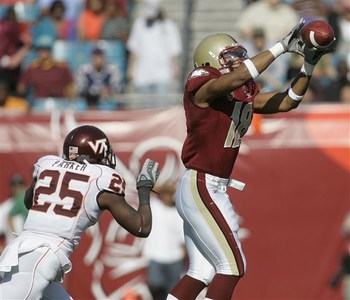 The Eagles have established themselves among the top of the ACC since coming over from the Big East in 2005. They have played in the ACC title game the last two seasons but have yet to win. Winning the conference is the first step. If they can do this, they could start challenging for a national championship.
Oregon State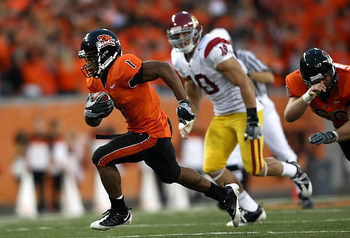 They don't get the greatest recruiting classes and they have a horrible record when playing on the road, more precisely out east. Yet the Beavers have finished in the top three of the Pac-10, finished with at least nine wins, and finished in the top 25 each of the last three seasons. They also have three straight bowl wins against teams from the Big XII, ACC, and Big East.
Cincinnati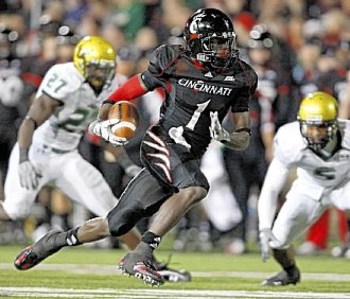 Coach Brian Kelly has won everywhere he has ever coached. In only his second year at Cincinnati they won the Big East. That was a follow up to a 10-win season in 2007. Kelly has shown he can coach and win. With him in place, look for Cincinnati to stay atop the Big East and make a run for and national title.
Virginia Tech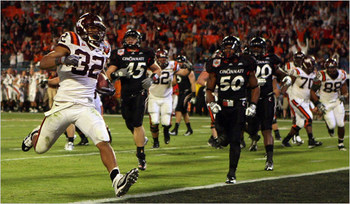 Boston College has lost the last two ACC titles to the same team. Virginia Tech wins those titles at the expense of losing in the regular season though. Usually winning a conference puts a team in a good position to contend for a title but lately that hasn't been the case for the ACC. Plus, the Hokies have played for one before.
Oregon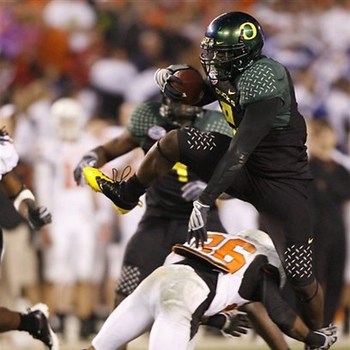 With a coaching change and a new attitude, from what I have been hearing out of spring practice, Oregon may finally turn that corner and win it all. They have been close a few times this decade. In 2001 they were No. 2 in the country before being passed over by Nebraska and many still believe that Oregon would have been playing for it all in 2007 before losing QB Dennis Dixon.
Keep Reading