Pittsburgh Steelers Mock Draft: 7 Round Predictions, Post Scouting Combine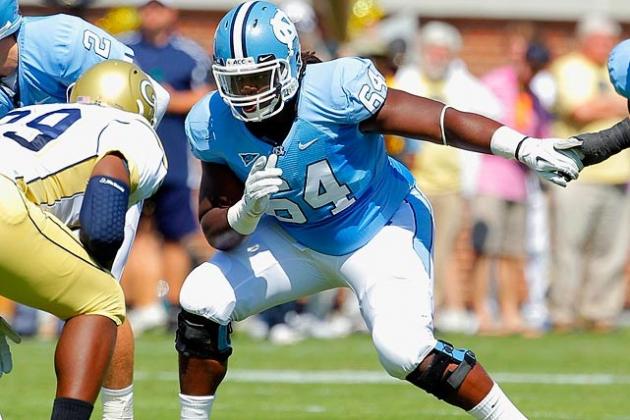 http://www.google.com/search?hl=en&sugexp=les%3B&gs_rn=4&gs_ri=psy-ab&cp=16&gs_id=49&xhr=t&q=jonathan+cooper+unc&bav=on.2,or.r_gc.r_pw.r_qf.&bvm=bv.42965579,d.cWE&biw=1366&bih=563&wrapid=tljp1361922818304068&um=1&ie=UTF-8&tbm=isch&source=og&sa=N&tab=wi&ei=BEstUfO7KcyJ0QHtkYHICA#imgrc=Lqlh0FLY_WPhwM%3A%3BEtKcoaj0o1OE1M%3Bhttp%253A%252F%252Fi.cdn.turner.com%252Fsi%252Fmultimedia%252Fphoto_gallery%252F1208%252Fcfb-preview-all-acc-team%252Fimages%252Fjonathan-cooper.jpg%3Bhttp%253A%252F%252Fwww.chicitysports.com%252Fforum%252Fshowthread.php%252F30047-Bears-2013-Mock-Draft-Database-Draft-Discussion%252Fpage30%3B641%3B509
Now that the NFL Scouting Combine is complete, the next important date to look forward to is the start of the new league year at 4 p.m. on March 12.
We won't get a true sense of what direction the Steelers are going to go in the draft until we see what they do in terms of cutting players and signing free agents.
As it stands now, here is a post combine, seven-round mock draft for the Pittsburgh Steelers.
Begin Slideshow

»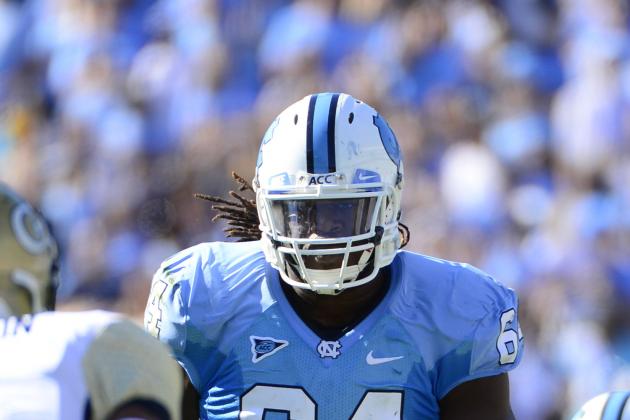 USA TODAY Sports

Jonathan Cooper, G, North Carolina
If either Jonathan Cooper or Alabama's Chance Warmack are still available, I don't see the Steelers passing up the opportunity to take them.
Even though you can argue that the Steelers have much bigger needs than on the offensive line, Cooper would step in day one as the starter at LG.
The Steelers could elect to go with a pass-rusher here, but the top guys could be gone by this point and Cooper would immediately upgrade the team.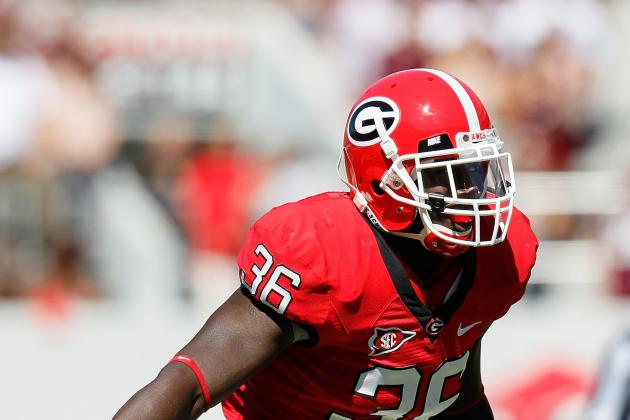 Kevin C. Cox/Getty Images

Shawn Williams, S, Georgia
Although I do like the young safeties the Steelers already have on the roster in Da'Mon Cromartie-Smith, Robert Golden and Ross Ventrone, the team is definitely going to address the position sometime during the draft.
The Steelers have to at least try and find the heir apparent to both Ryan Clark and Troy Polamalu as both are not getting any younger.
Shawn Williams had a pretty good combine, showing good movement and speed and he would obviously have two great safeties to sit and learn behind for at least a year.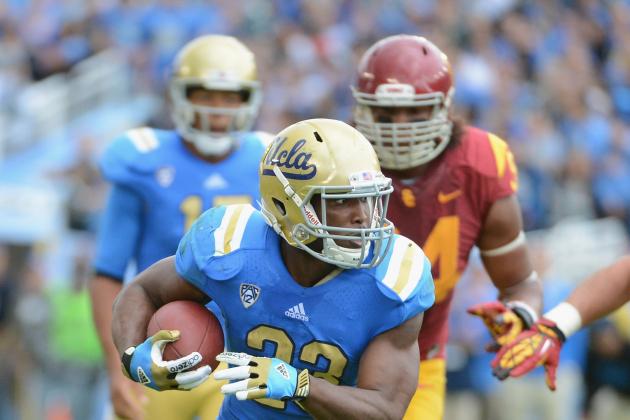 Harry How/Getty Images

Johnathan Franklin, RB, UCLA
After the solid combine that Johnathan Franklin had, I am hoping that he is still available for the Steelers when they select in the third round.
The Steelers have made it publicly known that they plan to try and upgrade the running back position either through free agency or the draft. Franklin is a sleeper player in my opinion.
Although slightly undersized, Franklin runs hard, knows how to pass-protect and will be a factor out of the backfield in the passing game.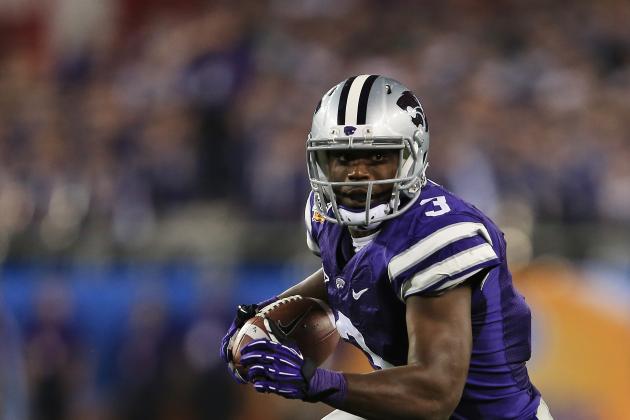 Doug Pensinger/Getty Images

Chris Harper, WR, Kansas State
Even though the Steelers are probably going to lose Mike Wallace to free agency, they have also been reportedly interested in former Cardinals receiver Steve Breaston, per this report by Dave Bryan of Steelersdepot.com.
If the Steelers do indeed land Breaston, I believe they will wait to add a receiver until the later rounds. They could even opt to wait later than the fourth round.
Chris Harper isn't a burner or the tallest receiver, but he has good hands and reminds me of Anquan Boldin.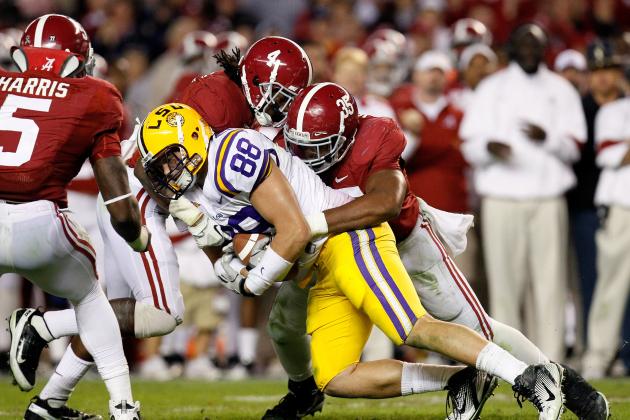 Kevin C. Cox/Getty Images

Nico Johnson, ILB, Alabama
Unless the Steelers grab a linebacker in the first two rounds I think they'll wait until the later rounds to address the position either inside or outside.
The Steelers have already begun talking to Larry Foote to bring him back for another season, but no one knows the Steelers will get from Sean Spence due to injury or Stevenson Sylvester.
Nico Johnson isn't the fastest linebacker in the draft, but he is a solid tackler and will contribute on special teams.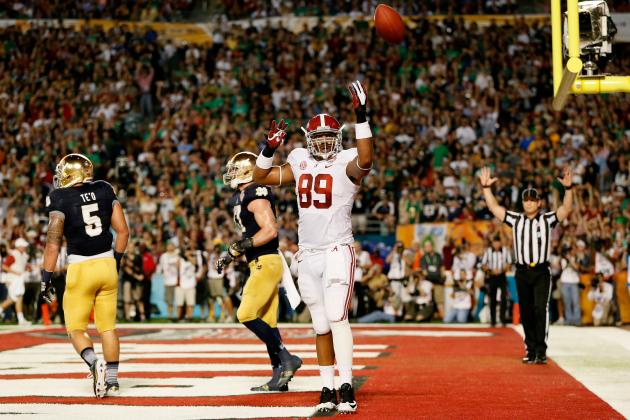 Kevin C. Cox/Getty Images

Michael Williams, TE, Alabama
I seem to be higher on Michael Williams than most, but I think he could become a steal in this draft if Pittsburgh can get him this late.
The Steelers could be without Heath Miller to start the season and David Paulson is more a receiving TE than a complete one.
Williams can be a receiving threat, but he is better known as a great blocker, which is exactly the type of backup TE the Steelers could use.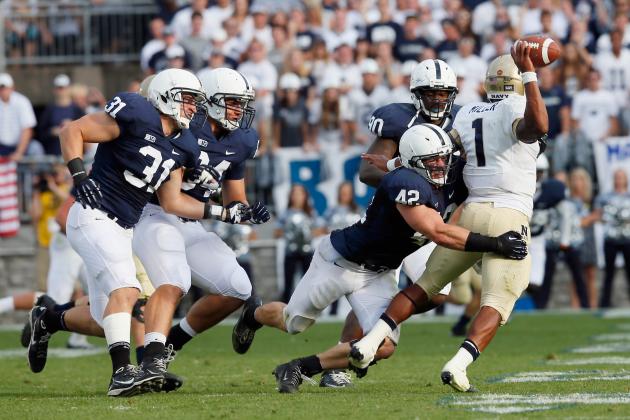 Rob Carr/Getty Images

Michael Mauti, ILB, Penn State
At this point in the seventh round I could see the Steelers grabbing the best available offensive tackle, cornerback or linebacker, as I have here.
The Steelers have had success in the past with seventh-round picks with Brett Keisel, David Paulson, Kelvin Beachum, David Johnson and Baron Batch, to name a few.
Michael Mauti has the talent to go much higher in the draft, but will go late because he is coming off another lost season due to a major knee injury.
If the Steelers were able to grab Mauti here and he were able to stay healthy, they would potentially have another late-round steal.