Reviewing the Philadelphia Eagles' 10 Biggest Scouting Combine Takeaways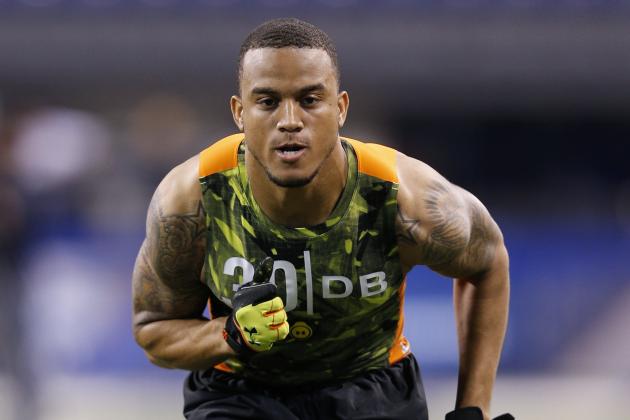 Joe Robbins/Getty Images

The NFL Scouting Combine allowed teams an even closer look at the best collegiate players in the nation. The physical abilities of these top prospects are measured with standardized tests: running the 40-yard dash, benching 225 pounds, running a cone drill and conducting interviews, among other things.

The scouting combine can make or break a player's stock in the upcoming draft. A slower-than-expected 40 can cause a player to fall as many as two to three rounds.

The Philadelphia Eagles have the fourth overall pick, meaning they can have their pick of almost anyone. The team has been linked to the top offensive and defensive linemen available, as well as quarterback Geno Smith and cornerback Dee Milliner.

The following presentation breaks down the top players whom the Eagles could select with their first pick and whether the stock of these prospects rose or fell after their combine performances.
*All numbers are per NFL.com's results.
Begin Slideshow

»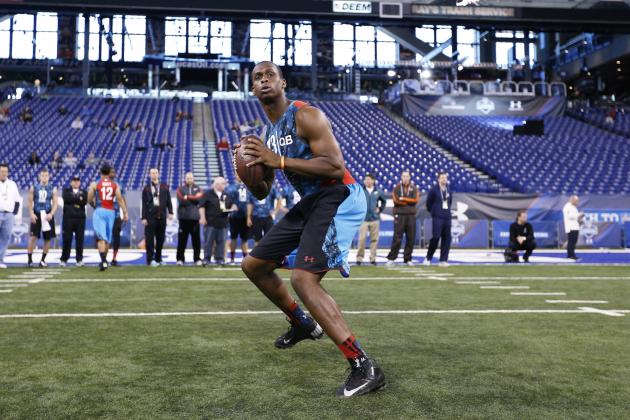 Joe Robbins/Getty Images

Geno Smith is the best quarterback in the draft. He's expected to go as high as first overall to the Kansas City Chiefs.

The Philadelphia Eagles need a long-term solution to run Chip Kelly's offense. Smith ran an impressive 4.59 40 at the scouting combine (per NFL.com). That's comparable to a player like Vince Young, who ran a 4.58 back in 2006.
Smith enjoyed a tremendous senior season at West Virginia. There are obviously questions about whether is ability will translate to the NFL, but he proved he's fast enough to run Kelly's read-option at this level, should the Eagles express interest in drafting him.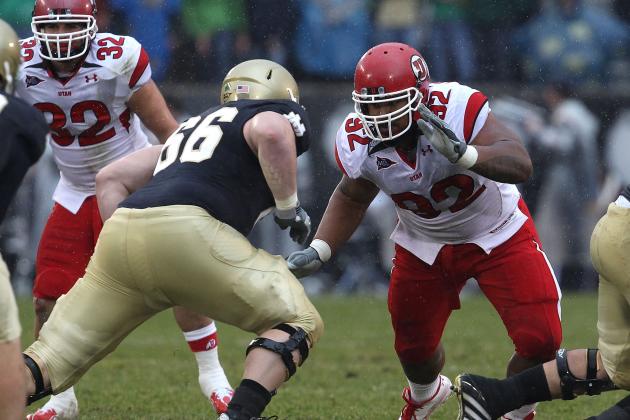 Jonathan Daniel/Getty Images

Star Lotulelei entered the Scouting Combine with a chance to go first overall to the Kansas City Chiefs. After all, he can play nose tackle, 4-3 defensive tackle or even 3-4 defensive end.
And then reports emerged during the combine that Lotulelei has a heart condition. The severity of his condition is still undisclosed. It may be relatively minor, but it is difficult to believe that it will not negatively impact his stock.

The St. Louis Rams drafted Robert Quinn in the top half of the first round in 2011, and that was despite Quinn having a brain tumor. Then again, the Eagles just released one lineman with a pretty serious health condition (Mike Patterson); drafting another may not be the smartest move.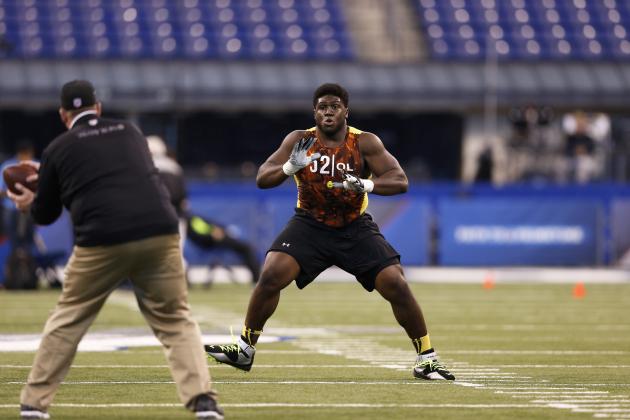 Joe Robbins/Getty Images

The fourth overall selection is extremely high to pick a guard. No interior offensive lineman has gone that high in the draft since Ken Huff in 1975.

Chance Warmack has a shot, though. He's the most NFL-ready guard since Steve Hutchinson in 2001. Then again, Hutchinson went just 17th overall.

Warmack didn't help his case, though, with his 40-yard dash times. He was timed at a shockingly slow 5.55. That's slower than former Eagle Max Jean-Gilles (5.48), who was almost too slow to play in the NFL.

Warmack's 40 time may not hurt him too much. His play on the field speaks volumes of his ability. And Shawn Andrews, who went 16th overall to the Philadelphia Eagles in 2004, ran a pretty slow 5.49 and still turned in a pretty fine career.

The bottom line, though, is that Chip Kelly will probably want a more athletic offensive lineman. And if he's going to spend a first-round pick on an offensive lineman, it's likely going to be a tackle.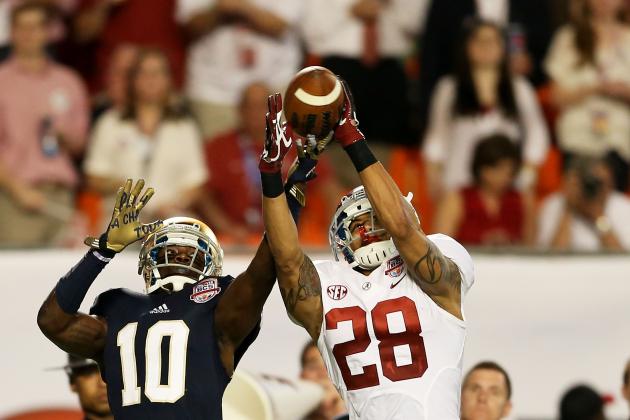 Streeter Lecka/Getty Images

Dee Milliner absolutely solidifed himself as a top-five overall pick in the upcoming draft. He ran a blazing fast 4.37 40. That's elite NFL speed.

Milliner isn't quite in Morris Claiborne or Patrick Peterson's class. But he's a very very good corner. He played an integral role in Alabama's national championship this past season. He could instantly shore up a Philadelphia Eagles' cornerback situation that was way below average last year.

Dominique Rodgers-Cromartie will likely walk in free agency and Nnamdi Asomugha may not be back either. The Eagles really need Milliner, and the fourth overall pick is not too high to take him.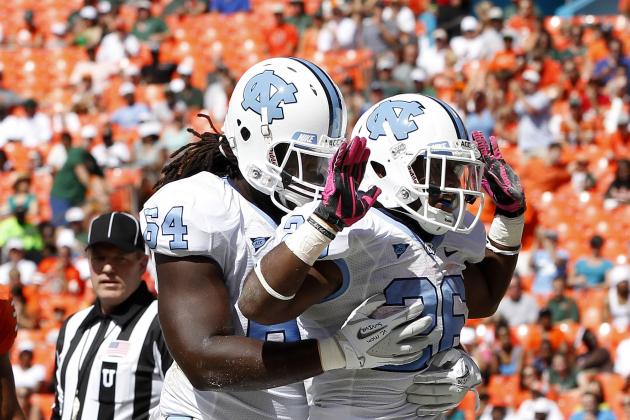 Joel Auerbach/Getty Images

As noted previously, the fourth overall pick is probably too high for a guard. But Jonathan Cooper certainly improved his stock with a fine performance at the NFL Scouting Combine.
Cooper benched 225 pounds an impressive 35 times. In the 40-yard dash, he ran a 5.13. That's very impressive for a guard.
The Philadelphia Eagles have a gaping hole at right guard. Danny Watkins has been a colossal bust since the team picked him in the first round of the 2011 NFL draft. It may be time to move on from him.
The Eagles won't be able to pick Cooper in the second round, but they could probably get him somewhere around 15-20 if they are willing to trade down.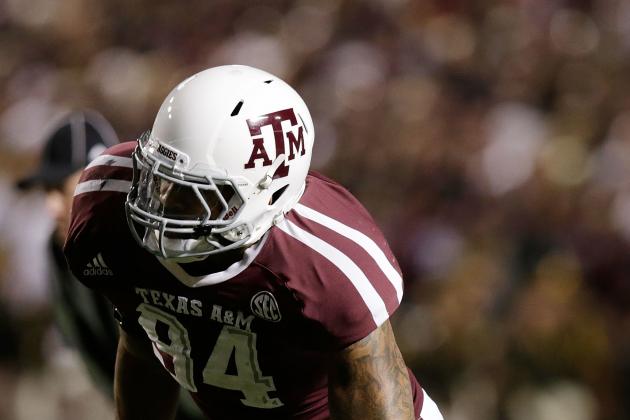 Scott Halleran/Getty Images

The man they call Damonster didn't look too much like a monster at the NFL Scouting Combine. He benched 225 just 12 times and ran a less-than-impressive 4.87 seconds in the 40-yard dash.
He was initially seen as a potential top-five overall pick. Moore possesses the ability to be an elite defensive end in the NFL. He's a ferocious pass-rusher, who could probably thrive as a 3-4 outside linebacker should the Philadelphia Eagles draft him.
But those combine results won't impress anyone. That's not to say Moore will slip out of the first round, although the only way he goes to the Eagles is if the team trades down to pick No. 20 or so.
Joe Robbins/Getty Images

Like Dee Milliner, Desmond Trufant posted an elite 40-yard dash time in front of tons of NFL scouts. Success at the cornerback positions runs in Trufant's family, as his older brothers Marcus and Isaiah both played in the NFL.
This Trufant is seen as a borderline first-round prospect, although his 40-yard dash time may vault him into the top 20. Milliner will likely be gone by the time the Detroit Lions make their first pick (No.5 overall). That means the next cornerback off the board could be Trufant, somewhere between picks 12 through 20.
What this means for the Eagles is that they can't expect to grab Trufant in the second round. He's also not worth the fourth overall pick. This means the Eagles need to draft Milliner, trade down for Trufant or look elsewhere to upgrade the cornerback position.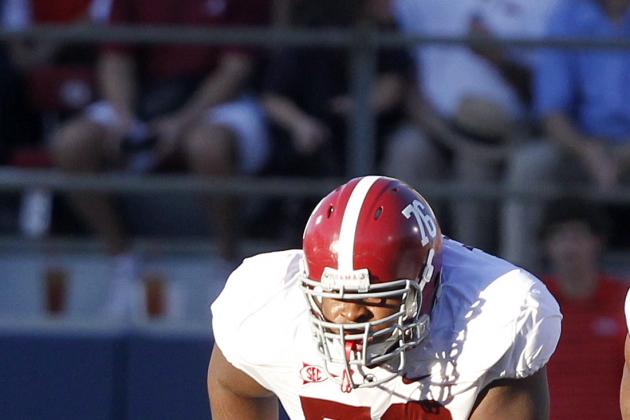 Butch Dill/Getty Images

D.J. Fluker certainly didn't help his draft stock with his performance in the NFL Scouting Combine. Fluker posted just 21 reps on the 225-pound bench press, and his 40-yard dash time of 5.31 was less than spectacular.
Fluker is still a massive man who possesses NFL size at well over 350 pounds. He could instantly shore up an NFL team's offensive line. But he won't be going in the first round anymore. Fluker will undoubtedly be available when the Eagles make their 36th overall selection, and there's even a chance Philly could get him at pick 68.
Chip Kelly could always look to Fluker as a backup on the offensive line, or even the new starter at right tackle. That would allow Todd Herremans to move back over to right guard, which gets rid of the Danny Watkins problem.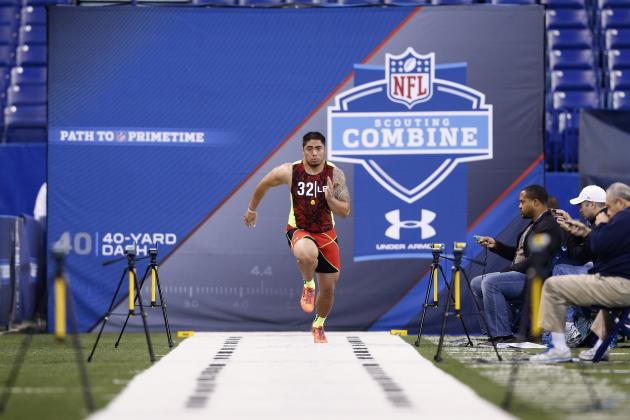 Joe Robbins/Getty Images

Remember the days of Manti Te'o as a potential top-five overall selection? Those days are long, long gone.
Teo continues to slide down the big boards of NFL teams. He posted just a 4.82 40-yard dash at the combine. And he didn't wow anyone with his interview process.
Te'o's performance in the BCS National Championship Game also spoke volumes. He looked incredibly slow, missing tackles and appearing to be out of position. The Philadelphia Eagles could certainly use another linebacker, especially if the team switches to the 3-4 formation. But it would be foolish to pick Te'o anywhere higher than the second round.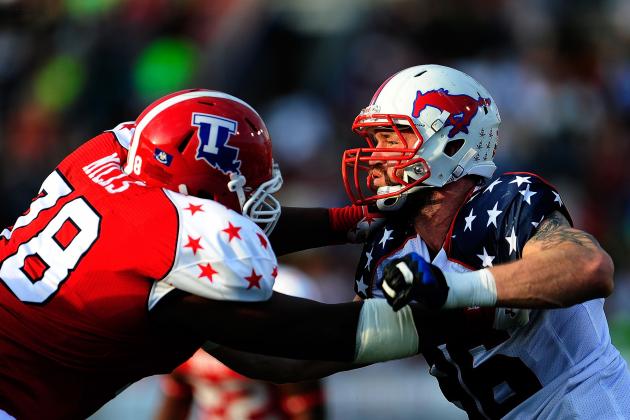 Stacy Revere/Getty Images

Margus Hunt turned in a stunning performance at the NFL Scouting Combine. Besides the fact that he's an incredible 6'8", 280 pounds, and possesses an 82-inch wingspan, Hunt tore it up with his numbers.
He posted a 4.60 time in the 40-yard dash and benched 225 pounds 38 times. That tied for first among all defensive linemen.
The problem with Hunt is that his numbers during his collegiate career don't suggest that he's a first-round pick. The Philadelphia Eagles, in particular, should be careful. They've seen this before with Mike Mamula, who mastered the art of the scouting combine nearly 20 years ago.
Mamula gave the Eagles six subpar seasons before he was released.
Advice to Chip Kelly would be to look elsewhere for a 3-4 end.