2013 March Madness: Is the Mountain West the Nation's Best?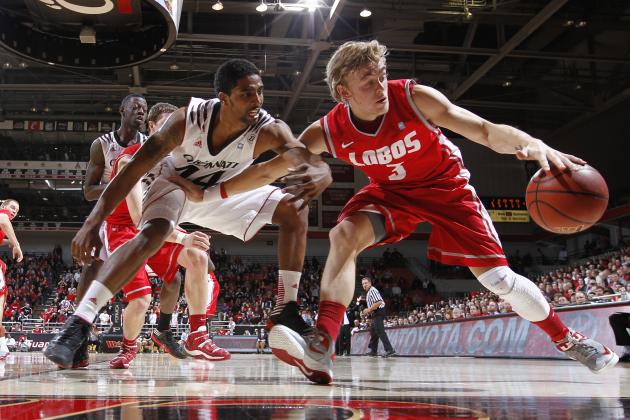 Joe Robbins/Getty Images

The power six, plus two.
That's how ESPN laid out its breakdown of every conference in America. Of course, the Mountain West is one of those "plus two" conferences.
At least, it was a "plus two."
Much of the nation got its first glimpse of West Coast college hoops, minus Gonzaga, UCLA and Arizona, when Jimmer Fredette knocked down a triple every time he touched the ball. But now with BYU in the WCC, people are starting to realize that this conference isn't interested in producing a Cinderella story.
The question now becomes: Will the Mountain West Conference feature five teams in the Big Dance?
If you think that's preposterous, tomorrow evening would be a good time to educate yourself, as San Diego State travels to New Mexico to play in one of the nation's loudest venues.
So where exactly does the MWC stack up?
Begin Slideshow

»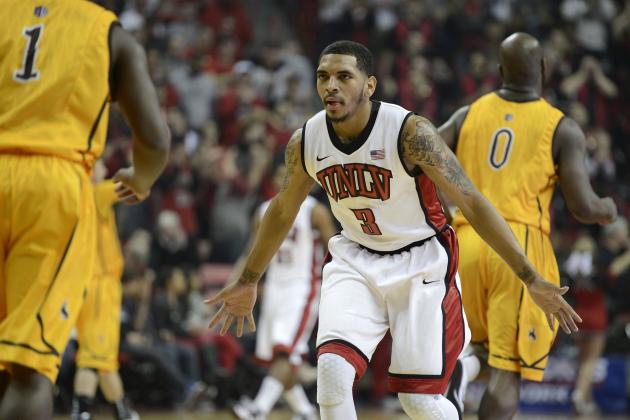 Jeff Bottari/Getty Images

For the third consecutive season, the Mountain West is eyeing its placement within the top five conferences in the land.
Seven of nine teams rank in the top 75 in RPI, good enough for the MWC to place second in conference RPI.
New Mexico alone has the third-hardest schedule in the country, and along with Colorado State, San Diego State and UNLV, all four of them are in the top 35.
Against teams in the RPI 1-50, these same four teams are 18-18, largely because they've all lost to each other, with the exception being UNLV sweeping San Diego State.
With four different 20-win teams, and Boise State and Wyoming very close, there is a good chance that five teams will emerge into the field of 68 next month.
With a taste of MWC statistical evidence and understanding that the top four teams in this conference are in the top 10 percent as related to strength of schedule, why is it that only one is ranked (UNM at No. 14)?
How does Stephen F. Austin receive a vote and San Diego State doesn't?
How do you kick Colorado State from the Top 25 and let Louisiana State, with the 226th-hardest schedule and only one game against a top-50 opponent, slip into its spot?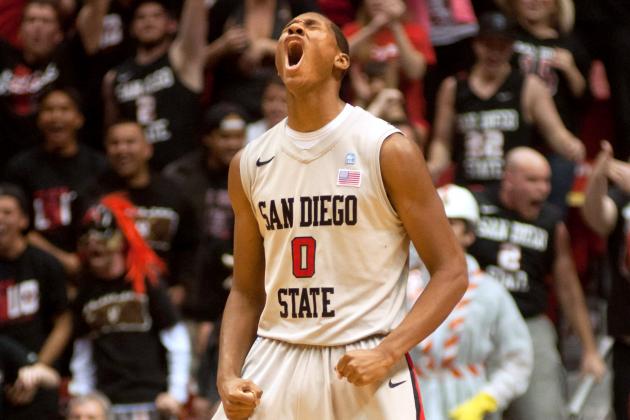 Kent Horner/Getty Images

On pace for its best OOC record in 14 years, the Mountain West has gone 96-26 against all other Division I schools, most of which took place in tournaments.
Even the OOC losses are beginning to paint a picture for this talented conference. UNM lost at SLU (who went on to beat Butler and VCU), Colorado State dropped one against rival Colorado (who has beaten Oregon, Arizona and Baylor), San Diego State lost to Syracuse and Arizona (who have beaten several ranked opponents), and UNLV lost to Oregon and UNC (who have beaten top-50 RPI schools).
San Diego State has the No. 4 away record in the country since 2010, while UNM has gone 10-3 away from the "PIT" this year. I'd say it is road-tested.
Some might argue that the reason the Big East is projected to have eight teams in the tournament is because it is in a much tougher conference. That's not exactly the case.
Thirty-two out of 56 games in the MWC have been decided by fewer than 10 points. Sure, it lacks a stronger OOC presence, but how is Cincinnati projected as a tournament nine seed with a No. 7-8 conference record?
This all translates to one thing.
The Mountain West has been scrimmaging and battling each other all season. It's not like they are playing against other weak opponents, and racking up numbers. These numbers are coming against their conference foes, who boast some pretty impressive league averages.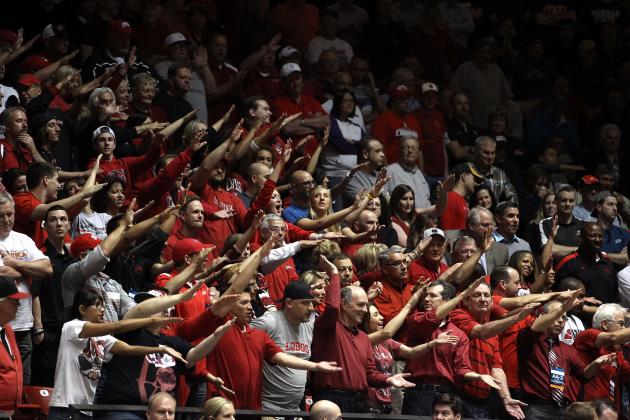 Christian Petersen/Getty Images

Colorado State and UNLV both average over 40 boards a game. That's good enough to put them in the top five, nationally. In CSU's favor, Hornung and Iverson both average over nine boards a game. That would make them the only team in the country featuring two players at that level. UNLV has Anthony Bennett, a sure-fire lottery pick next season should he join the draft.
Five teams have recieved votes for either the coaches poll, or AP poll, which is an all-time high for the MWC.
Considering the MWC ranks second in conference RPI, there has been plenty of practice amongst the best teams in the nation throughout divisional play.
SDSU, CSU and UNM all feature coaches with over 400 wins, thanks to the arrival of Eustachy at Colorado State. Experience is always key in the Big Dance.
With this season featuring excessive parity, and with no clear-cut best team in the nation, the Mountain West has a better shot than ever to show fans across the country that rankings don't tell the whole story: Ask Cincy, UCLA, UConn and Creighton.
The moral of the story: I would take the top four in the MWC against any of the top eight in the Big East. In fact, they are already 2-1 against them, and the lone Big East victory took place on an aircraft carrier.
This year, the Mountain West could prove to be the nation's best come tournament time.