AC Milan Win 3-0 vs Lazio: 6 Things We Learned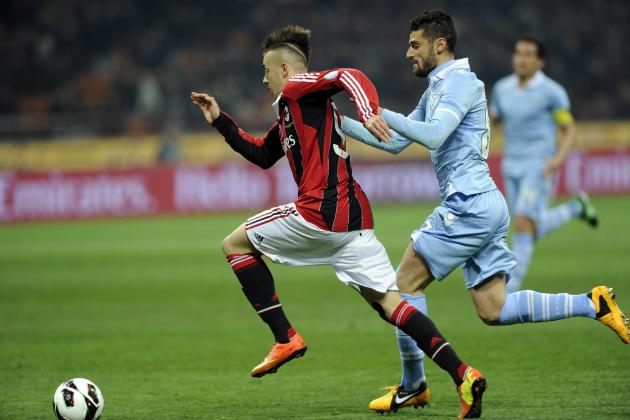 Claudio Villa/Getty Images

AC Milan's game against Lazio continued the Serie A trend this weekend—that trend being controversial officiating decisions.
Right, wrong or indifferent, Napoli's Edinson Cavani was shown a yellow card when he elbowed Juventus defender Giorgio Chiellini in the head on Friday.
Saturday, Lazio's Antonio Candreva was shown a red card when he took down Stephan El Shaarawy at the edge of the box.
Controversy abounds in Serie A in Round 27, but aside from that fact, here are a few things we learned from Saturday evening's clash at the San Siro.
Begin Slideshow

»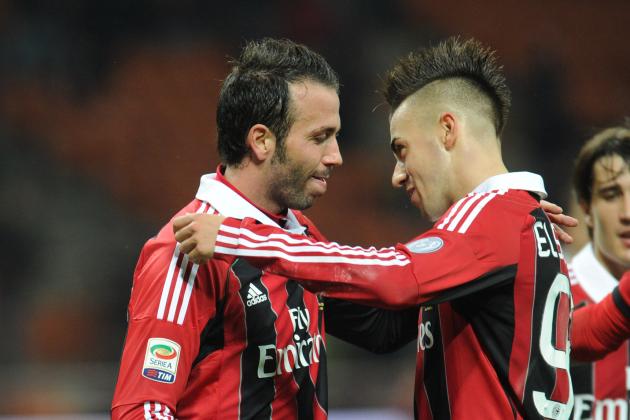 Dino Panato/Getty Images

You can talk about the red card all you want, the events that transpired at the San Siro confirmed what I thought to be true in January: AC Milan have the best attack force in Italy.
Yes, Milan had a man advantage for most of the game, but the levee was bound to break with or without the sending off.
Milan's attack was so intense, Lazio were just looking for a moment to breathe when the booking happened.
All of that with Mario Balotelli on the sidelines with an injury.
If Milan are that formidable without Balotelli, we've only just begun to see what Milan are capable of up front. Remember, they beat Barcelona without Balotelli as well.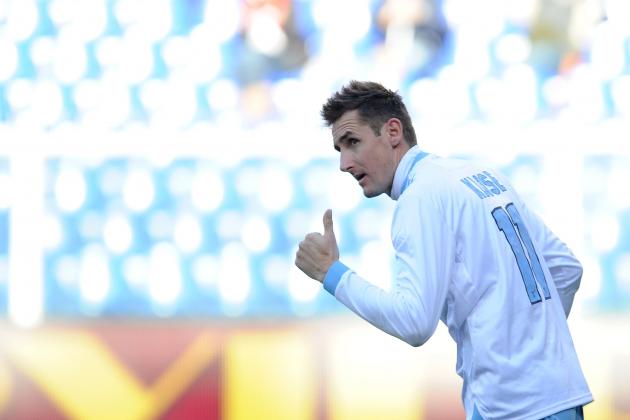 Valerio Pennicino/Getty Images

Sure there are other good players on the team, but if his absence from the team illustrates one thing, it's that he is the guy at Lazio.
No question about it.
Klose has 10 of the team's 37 goals this season putting his contribution to the team's goal total at right around 27 percent.
More than just his offensive presence, the poor quality of the team as a whole since he's been out with injury cannot be ignored.
Lazio's only win in Serie A since Klose's injury was against lowly Pescara.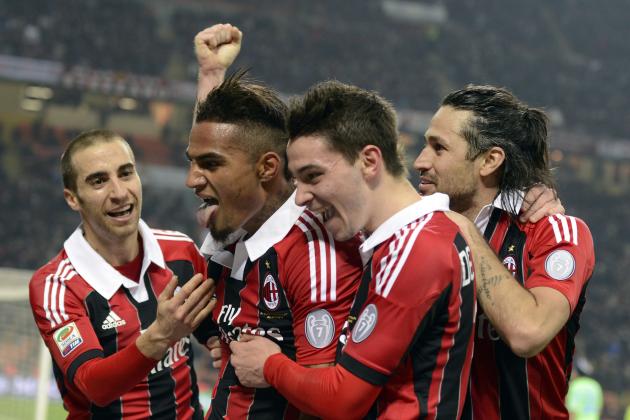 Claudio Villa/Getty Images

There's just no way around it. Lazio's in a free fall, and Internazionale and Fiorentina are inconsistent at best.
That could be enough to do it on it's own, if Milan weren't playing so well, but they are. That's why you'll see them competing in the Champions League again next season.
In 2013, Milan have won six, drawn three and lost none in Serie A. Heading into March, the only other team without a loss in Serie A is Napoli.
Not losing is a really good way to finish at the top of the league table.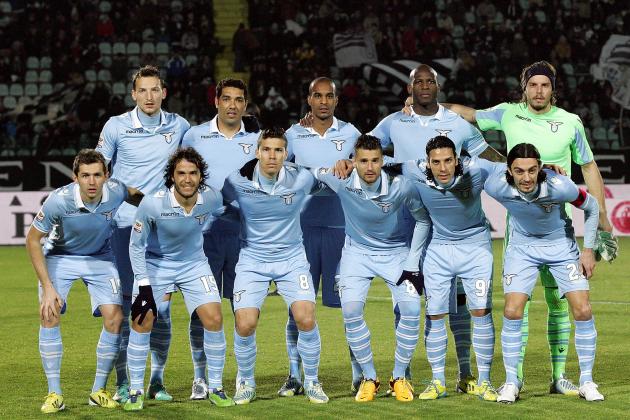 Gabriele Maltinti/Getty Images

Miroslav Klose's injury is a very big part of that fact. Until he returns, it seems improbable that Lazio will get back to their winning ways.
There are plenty of capable players who for whatever reason aren't playing up to their potential, and that's killing this side.
Aside from all of that though, Lazio is just beginning the hardest part of their schedule in 2013. Games against Fiorentina, Catania, Roma, Juventus, Udinese and Inter Milan remain.
That doesn't bode well.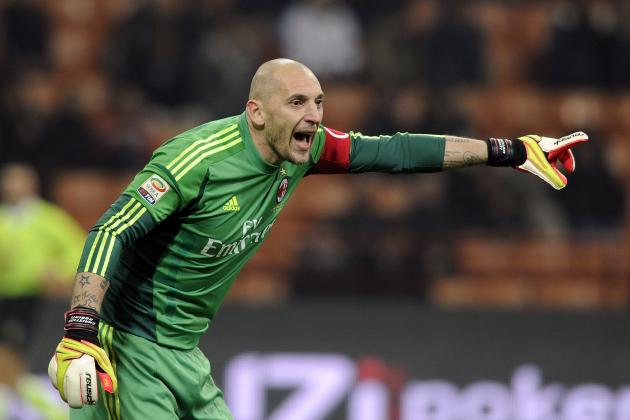 Claudio Villa/Getty Images

It's more than just keeper Christian Abbiati, but he'd be a good place to start. That back line has improved tremendously from the start of the season, but they could be much better overall.
If Milan desire to contend for the scudetto and Champions League title, they must upgrade at the back and especially in net.
Still, the way they contained Barcelona could cause the Rossoneri's spenders to stand pat in the summer. That would be a huge mistake.
Even if you consider Abbiati capable; he's 35. At the very least, get someone to replace him when he retires. That is, unless they've already got a young Gigi Buffon lined up in the system somewhere.
Plain and simple, in Europe, you have to pay to play. Name a club that's even sniffed a Champions League title recently that hasn't had a strong payroll. Milan's frugal decision making last summer was cute, but if they want to be the kings of Italy and beyond again, they'd better roll out the checkbook this summer.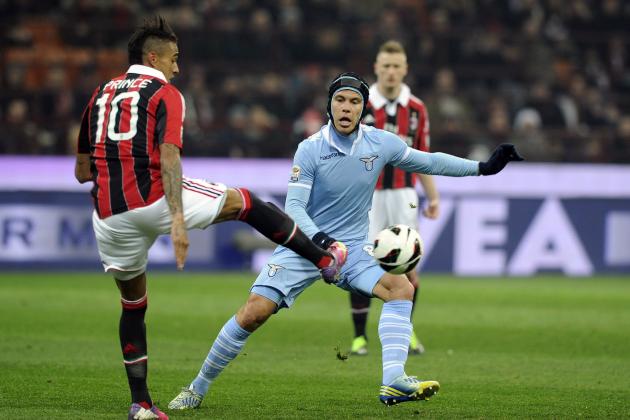 Claudio Villa/Getty Images

If it weren't for the hat he was wearing, you wouldn't be able to find him out on the pitch. Well that and the name on the back of his shirt.
Hernanes just hasn't looked like himself recently, and that has to change. On Saturday night, I found myself constantly wondering where he was.
Best-case scenario for Lazio after the red is a draw, but they could have easily lost the match 6-0 if Milan had been even more accurate.
His free kick at the edge of the box in the 56th minute was uninspired to say the least.
In Klose's absence, for Hernanes to step up would keep Lazio at least competitive. Instead, the free fall continues.
What did you learn from Saturday's action at the San Siro? Leave your lessons in the comment section below!
Follow me on Twitter at @caseydemarco