Reviewing the Baltimore Ravens' 5 Biggest Combine Takeaways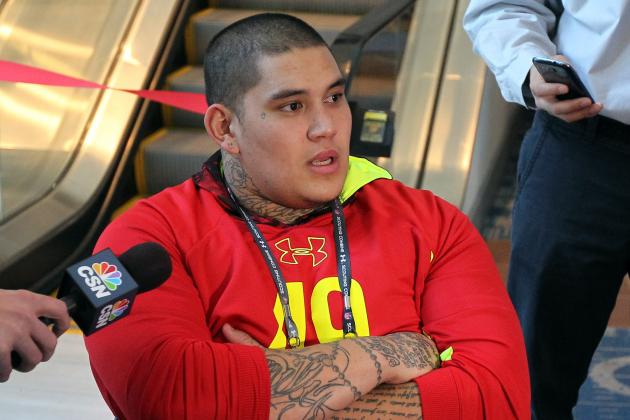 USA TODAY Sports

The Baltimore Ravens have to be thrilled with the results of the NFL Combine. Multiple players at positions of need had excellent showings, demonstrating the requisite athletic ability to become an NFL star. They also got plenty of interviews in, though those are behind closed doors.
There were plenty of blazing 40-yard dashes, monstrous bench press numbers and explosive jumps. Many of the best players were already on the Ravens' radar.
With that in mind, let's take a look at what the Ravens learned about their most interesting prospects.
Begin Slideshow

»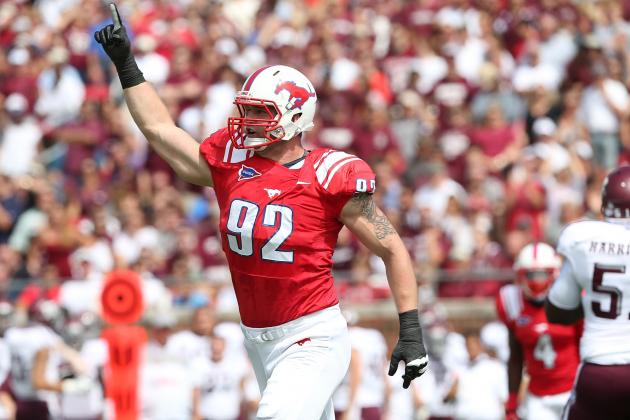 Ronald Martinez/Getty Images

The best news for the Ravens has to be the performance of the defensive linemen, where several stood out.
The star of the entire combine was Margus Hunt, who had a workout comparable to Vernon Gholston's several years ago. He put up 38 reps of the bench press paired with a 4.60 40-yard dash. Unlike Gholston, though, Hunt has some excellent change of direction skills for a 6'8" man.
Jesse Williams was a prospect on the Ravens' radar as well. While most expected a higher bench press number from him, Alabama prospects aren't always known for their weight room strength. His 30 reps were still respectable, especially compared to Terrence Cody's 22 reps in 2010.
The Ravens defense struggled with athleticism and strength in the front seven last season, and this draft has the ability to fix that. Guys like Datone Jones and Ezekial Ansah were also standouts, so expect the Ravens to take one of these names early.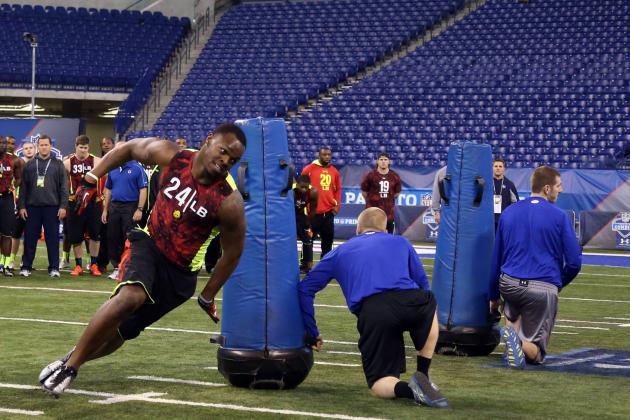 Brian Spurlock-USA TODAY Sports

I've never been one to put a lot of stock into the 40-yard dash outside of the pure entertainment value, but I was actually noting it for the linebackers this year. The Ravens' linebackers were painfully slow and unathletic in 2012, and they need a jolt of youthful speed and explosion.
Unfortunately, none of the top prospects excelled in any of the running events. If the Ravens want a jolt of speed, they'll need to wait in the draft, but that may not be such a bad thing.
I am not a fan of Manti Te'o, and Alec Ogletree is the most overrated prospect in this draft. He plays like a safety out of position at inside linebacker, but he actually ran a mediocre 40-yard dash of 4.7 seconds. Kevin Minter also ran slowly.
There were two sub-4.7 linebackers who stand out to me.
Jon Bostic of Florida is big at 245 pounds, with great burst and solid strength. He was one of the leaders of a great defense at Florida in 2012, and he should be available in the third or fourth round.
A.J. Klein also ran well, which was a relative surprise. He is a high-effort spark plug at inside linebacker, who plays with good field-awareness. He also displayed solid athleticism, and he too should be available in the middle rounds of the draft.
This really is a mediocre group of linebackers, but the depth is excellent. The Ravens should take advantage of that depth and wait until the later rounds to make their pick.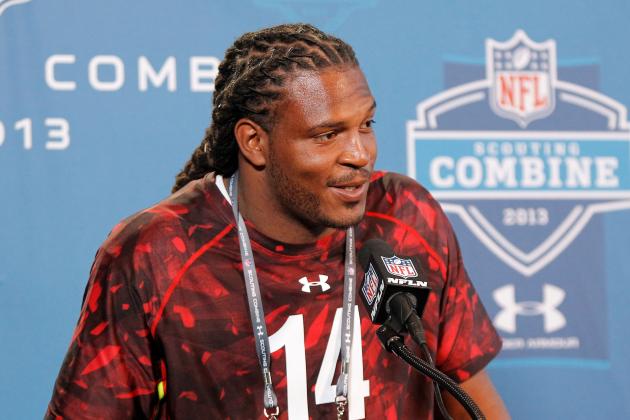 USA TODAY Sports

Two incredibly talented players are going to fall in the draft because of injuries, and the Ravens might just be able to pounce and grab the steal of the draft.
Even better, these two come at serious positions of need.
Star Lotulelei was sidelined during the combine due to a heart condition, pretty much guaranteeing a drop out of the top-10 at the very least.
If he makes it past the 20th selection, the Ravens could consider pouncing. He was considered the best defensive tackle in this draft prior to these revelations, and the heart condition certainly didn't stop him from dominating Pac-12 competition. Keep an eye on Lotulelei.
Jarvis Jones is another player who could fall down draft boards, this time thanks to a faulty back. If the Ravens think he checks out physically, they need to take Jones, who plays similarly to Von Miller.
The Ravens have made a habit out of grabbing star prospects who fall for various reasons. Lotulelei and Jones could be among the latest.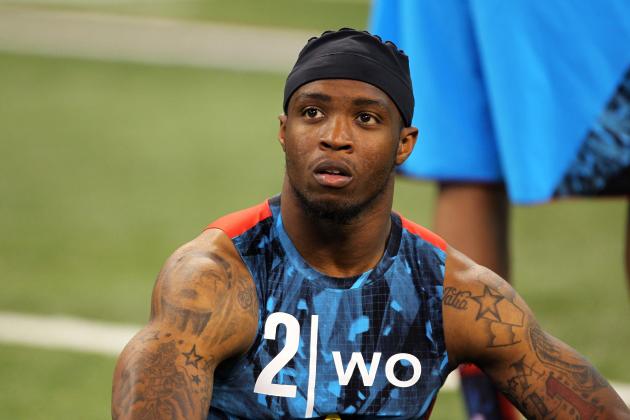 Brian Spurlock-USA TODAY Sports

The Ravens could go receiver early in this draft, but there is one guy that will elude their grasp. After his blazing fast 4.34 40-yard dash, Tavon Austin will be taken well before the Ravens select.
Teams are going to want this guy early, and then they'll begin the process of scheming to get him the ball. Austin is that fast and explosive.
The Ravens made sense as a potential landing spot, as Austin could be a nice understudy to Anquan Boldin.
Now though, the West Virginia product is a likely top-20 pick. Tough luck for Baltimore.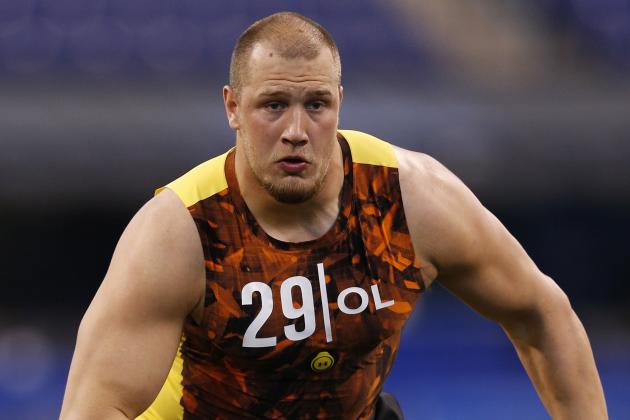 Joe Robbins/Getty Images

The Ravens would love to grab a left tackle of the future, but after great performances from the top guys, the value just won't be there for them to do it.
Luke Joeckel, Eric Fisher and Lane Johnson all demonstrated why they'll go in the top-20, displaying excellent athleticism, strength and technique.
Beyond these guys, there are no sure-fire starters at left tackle. D.J. Fluker might be the next best of the bunch, but his pass blocking is a mess. Menelik Watson would be a nice pick in the mid-round, and he performed well. We'll see if he gets to the Ravens in the second or third round.
All in all, as big of a need as this is, I just can't see the Ravens getting a future starter at this position. Unlike most positions in this draft, tackle is pretty top heavy and the Ravens will suffer for it.