College Basketball's Biggest Under- and Overachievers in 2012-13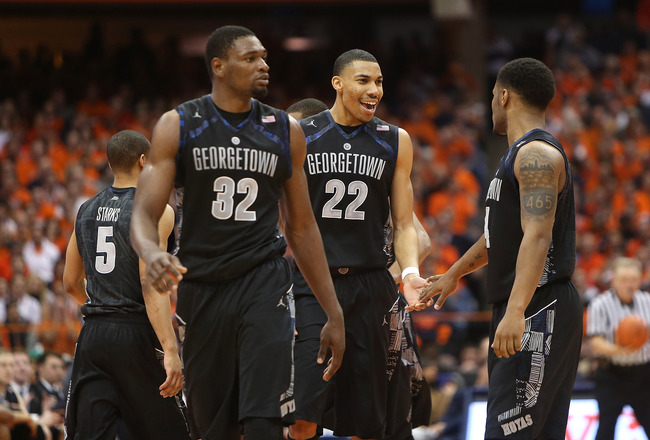 Nate Shron/Getty Images
Parity has returned to college basketball. Coming off a season dominated by a young pack of Wildcats, the NCAA is now home to an exciting year of basketball. A main contributor to this level playing field is the success, or lack thereof, of certain programs. Instead of juggernauts controlling the season, big names are coming up short and unexpected teams are playing at a high level.
But who has been the biggest surprise this season?
Over: Miami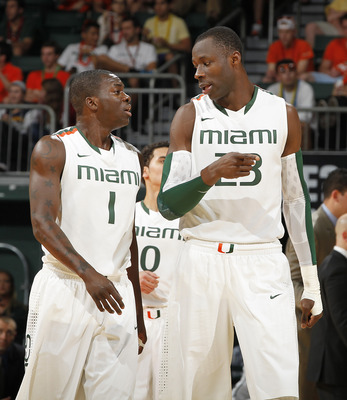 Joel Auerbach/Getty Images
Before getting upset by Wake Forest the other afternoon, Miami had the most impressive run in college basketball. This was the Hurricanes' first loss in the ACC and only their fourth all season. This group of veterans began their season unranked before their energy and swagger brought them to a No. 2 ranking. What is most surprising, however, is how they're doing it.
The Hurricanes are 141st in points per game, 113th in rebounds per game and 269th in assists per game.
They started off slowly by losing to Florida Gulf Coast in their second game of the season, but once they entered ACC play, the Hurricanes dominated former No. 1 Duke and the rest of the conference. Despite the loss to Wake Forest, Miami is still in prime contention for a No. 1 seed come March Madness, and for a team that began the season unranked, well, that's pretty damn good.
Under: North Carolina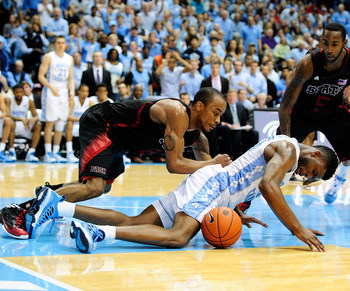 Grant Halverson/Getty Images
Every year, it seems that the public agrees that North Carolina will put out a solid basketball team—and why not? With Roy Williams as head coach and its ongoing recruiting success, it seemed plausible for UNC to be ranked ranked No. 11 in the preseason poll.
Despite their impressive offensive numbers, the Tar Heels find themselves fighting to punch their ticket to the Big Dance. They are third in the country with 17.7 assists per game, yet they are 9-5 in a mediocre conference. Most likely, UNC will make the tournament, but there shouldn't even be speculation about that for a team that began as the 11th-ranked squad in the country.
Over: Georgetown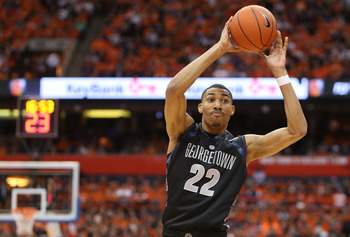 Nate Shron/Getty Images
In one of the best conferences in the country, Georgetown is disposing of its competition easily and looks good doing it. Otto Porter Jr. has emerged as a Naismith candidate and has his team sitting at the top of the Big East with a 21-4 record. Their only out-of-conference loss was against No. 1 Indiana, which was early in the season.
The Hoyas weren't ranked at the start of the season, but are now No. 7 after going to No. 8 Syracuse and beating the Orange, 57-46, on their own court. Their team stats are not very impressive, but their mental and physical toughness has them succeeding in the Big East as they gear up for a run to the Final Four.
Under: Texas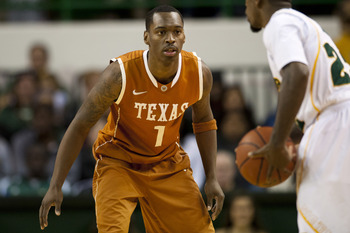 Cooper Neill/Getty Images
Texas football fell way short of expectations this season; basketball has been the same story. The Longhorns started the season as No. 24 in the coaches' poll but quickly dropped after losing to Division-II Chaminade. They saw a glimmer of hope when they defeated a North Carolina squad while the Tar Heels were still ranked, but it seems they didn't utilize that momentum at all.
Texas is eighth in an average Big 12 with an overall record of 12-15...
Over: Gonzaga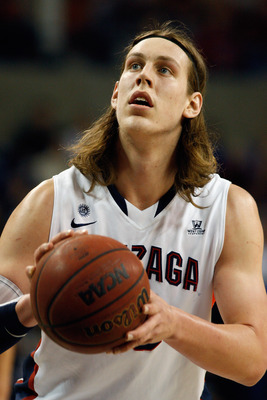 William Mancebo/Getty Images
Although Gonzaga began the season at No. 21, no one saw its rise to the second-best team in the country. The No. 2 Bulldogs have only two losses on the season, both of them to quality teams (Illinois, Butler).
Kelly Olynyk and Elias Harris are the big men leading the charge for this Gonzaga team, and their stellar play has them looking at a No. 1 seed in the tournament. Every year that Gonzaga puts out a talented squad, the Bulldogs always seem to fall short (remember the Adam Morrison days?), but this year they have flown under the radar until this point and have secured themselves as one of the biggest overachievers this season.
Under: N.C. State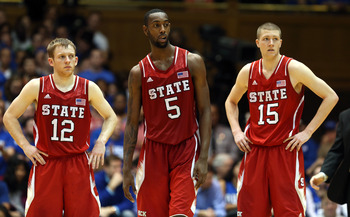 Streeter Lecka/Getty Images
Possibly the biggest underachievers this year are the North Carolina State Wolfpack. The preseason No. 6 team that was predicted to win the ACC has not looked like the formidable team we were promised. C.J. Leslie and company will make it into the dance, but not as a top-three seed like their roster suggests.
Outside of its conference, N.C. State suffered losses to Michigan and Oklahoma State—who are very good teams—but it's the losses in the ACC that have dropped the Wolfpack in the rankings. Bad losses like Wake Forest and Maryland raise questions for this team as they go into the tournament, but one thing is for sure: They aren't who we thought they were.
Keep Reading