Velasquez vs. Bigfoot 2: Keys to Victory for Bigfoot in the Rematch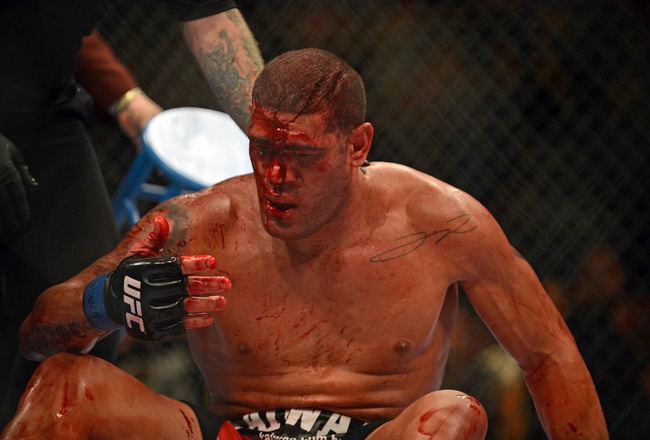 Ron Chenoy-USA TODAY Sports
It would be the biggest upset in MMA history if Antonio "Bigfoot" Silva beats Cain Velasquez in their upcoming rematch.
Silva is facing his first title shot after unexpectedly beating an arrogant and reckless Alistair Overeem. But in his fight just before that, he was getting torn up on the mat by Cain Velasquez. And two matches before that, he was getting knocked out by Velasquez's training partner, Daniel Cormier.
However, as Silva is well aware, upsets do happen, and here's a few ways he could help make that happen when he meets the heavyweight champion.
Don't Get Taken Down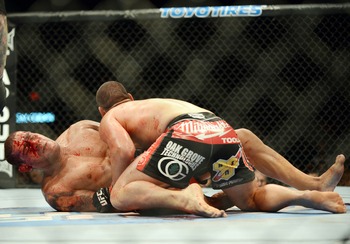 Ron Chenoy-USA TODAY Sports
It goes without saying that one place Silva doesn't want to be is on his back.
In the last fight, Velasquez brought the giant to the mat within seconds of the opening bell—once there, he rained countless unanswered blows. Blows which cut open Silva's forehead and drowned him in blood.
Use Your BJJ When You Do Get Taken Down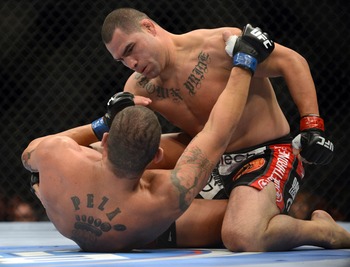 Ron Chenoy-USA TODAY Sports
The last time Silva found himself on his back in a fight against Velasquez, his BJJ black belt seemed to have escaped him. But in his fight against Overeem, he was decidedly better at avoiding punishment and wearing his opponent out off his back.
Of course, Overeem is no Velasquez—but if (or when) Silva does get taken down, he should look to fight off his back far more effectively.
Try to Knock Velasquez out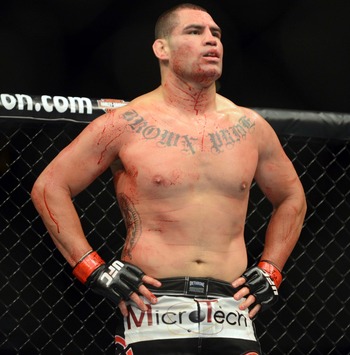 Ron Chenoy-USA TODAY Sports
Let's face it—Silva is never going to outlast Velasquez in a five-round war. The heavyweight champion has the endurance of a marathon runner. We saw how terrifying that can be when he destroyed Junior Dos Santos in his last fight to take back his belt.
It seemed that Dos Santos' victory in his first match against Velasquez really was a fluke—a fluke that came by way of a mean overhand right.
Silva has some mean hands as well. We saw that when he KO'd Overeem. A Hail Mary thrown with bad intentions is probably Silva's best chance at winning.
Don't Throw Kicks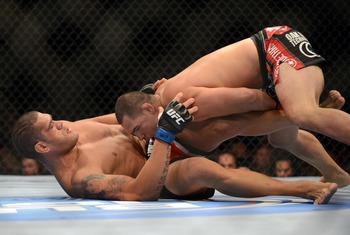 Ron Chenoy-USA TODAY Sports
It was Silva's single leg kick, as flailing as it was, which led Velasquez to put the Brazilian on his back and kept him there as he destroyed him for most of the first round.
That's not to suggest that a Silva leg kick is the only way that he'll get taken down—he'll probably get taken down regardless. But throwing kicks, faced with a wrestling powerhouse like Velasquez, is a bad idea.
Pray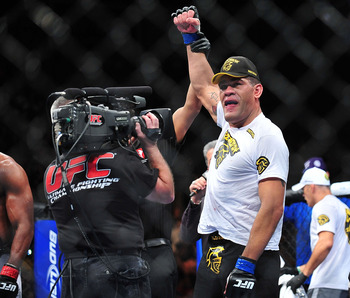 Gary A. Vasquez-USA TODAY Sports
Some people believe in a God who is said to have created the universe. They also believe that this 'God' sometimes intervenes in people's lives.
Silva will need that kind of intervention if he stands a hope of taking the title from Velasquez. Unfortunately, events that defy the fundamental laws of nature never happen.
Keep Reading