Big 12 to Review Last Minute of Kansas-Iowa St.
Use your ← → (arrow) keys to browse more stories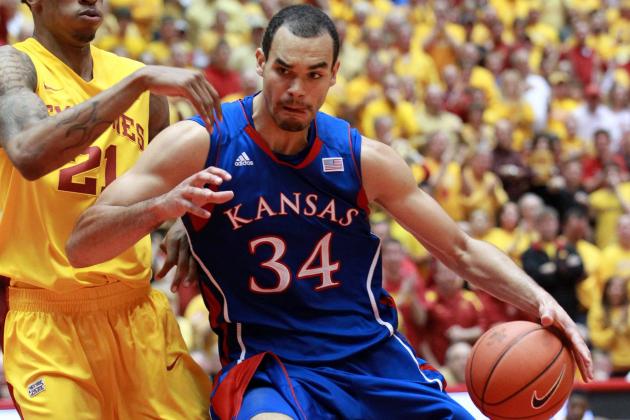 Reese Strickland-USA TODAY Sports

The final minute of regulation of Kansas' 108-96 overtime victory over Iowa State on Monday is under review by the Big 12 Conference, the conference's coordinator of officials told ESPN.com Monday night. At issue was a block or charge call that wasn't made when Elijah Johnson drove inside as Kansas trailed 90-88 with five seconds remaining. Iowa State's Georges Niang appeared to have his feet set, but no call was made as Johnson made contact with Niang.