Heirs Apparent for Each Current NBA Legend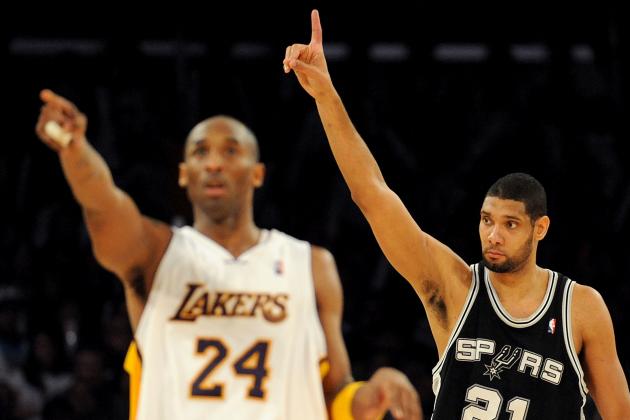 Harry How/Getty Images

The time comes in everyone's life. Even for legends.
In the not-so-distant future, four of the greatest players the NBA has ever seen—Kobe Bryant, Tim Duncan, Kevin Garnett and Chris Paul—will be hanging up their hightops for good. And though that's sad news for their fans, the reality is that cheesy Elton John song is right.
Life really is a circle, even in the NBA.
The void these four greats will leave will be filled by the talented next generation, players ready to hit their own game-winning shots, win their own championships, create their own legends.
Believe it or not, Frank Sinatra once saw Barry Manilow at a party in the late '70s, went over to him and poked the young singer-songwriter in the chest, saying only two words: "You're next."
Likewise, it's time for these four hoary hardwood heroes to poke the chests of those who would replace them.
Who's got next?
Begin Slideshow

»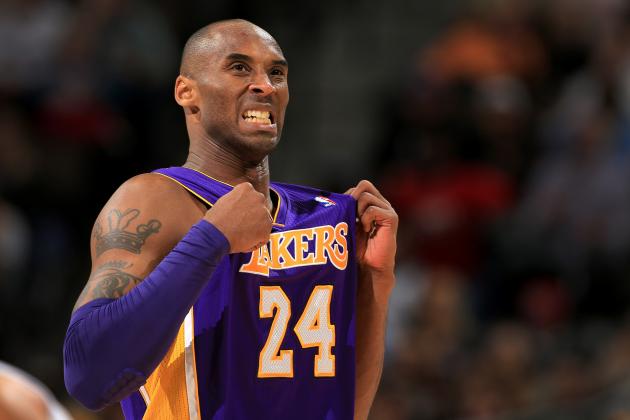 Doug Pensinger/Getty Images

Immediate heirs: LeBron James, Kevin Durant
Future heir: Michael Kidd-Gilchrist

You don't just inherit the title of best player in the NBA. You command it.
Despite having won, incredibly, just one MVP award, Kobe Bryant has done just that, long since filling the job vacancy Michael Jordan left open.
Kobe's Nikes are going to be awfully difficult to fill. But by the time his contract expires at the end of next season, Kobe will have played professional basketball almost half his life.
LeBron James, six years Bryant's junior, is the obvious current contender. There are already rumors that James will be taking his talents to Tinseltown (still a tacky phrase, but at least it would have alliteration) to replace Bryant in 2014. If so, he's a worthy replacement talent-wise for the Magic-Kareem/Shaq-Kobe royal lineage that has been L.A. basketball.
Kevin Durant is just 24, yet is leading the league in points per game for what would be his fourth straight scoring title. Plus, he has an affability and a likable quality which Bryant has always lacked, and which James forfeited with his inelegant departure from Cleveland.

My predictions for the future? Since the "best-player" nomenclature is rarefied air, I'll just offer one name: Michael Kidd-Gilchrist.
The Charlotte Bobcats forward shares Durant's warm and friendly energy, and his play is the very definition of "hell for leather"—a work ethic I thought lost in this modern age.
The effort he puts into each and every night warms my heart. The story of his late father, and the homage he paid his uncle in changing his name, melts my heart. Together, they make it so easy to root for Gillie The Kidd—and that's what any league wants in its best player.
Note to Kidd-Gilchrist: Please please please work on your jump shot…
Christian Petersen/Getty Images

Immediate heir: Dwight Howard
Future heirs: Greg Monroe, Anthony Davis
What can you say about Duncan that hasn't been said with his play?
The ageless Big Fundamental is seventh in the league in player efficiency—at the ripe old age of 36. That's simply incredible.
Duncan for years had the misfortune of playing at the same time as Shaquille O'Neal. There may never have been a more dominant big man than Shaq, but there is no question Duncan is one of the game's all-time greatest.
One quality that has always impressed me about Duncan is his consistency. Look at his per-36-minute career totals. They are virtually identical, year after year.
It was easier three years ago to anoint Dwight Howard as the Duncan of the future. Whereas Duncan just showed up and played, Howard has backstabbed coaches and teammates alike, while failing to produce to the enormous level of his ability.
To me, Howard should be the statistical heir to O'Neal. Instead, his per-36-minute stats are not even as good as Duncan's.
Greg Monroe is reminiscent of Duncan in many ways: his points per game, his rebounding rate, his passing ability and his style. Monroe's game will never make anyone ooh and ah. He gets his numbers quietly. Like Duncan, Monroe is the very definition of underappreciated.
So perhaps that makes the Pistons' big man a perfect heir in the post-Duncan world.
I also expect big things from rookie big man Anthony Davis. He needs to add some bulk to his frame, but his mid-range jumper is solid like Duncan's. Davis lacks Duncan's range, but he also boasts a dynamism that Duncan never had.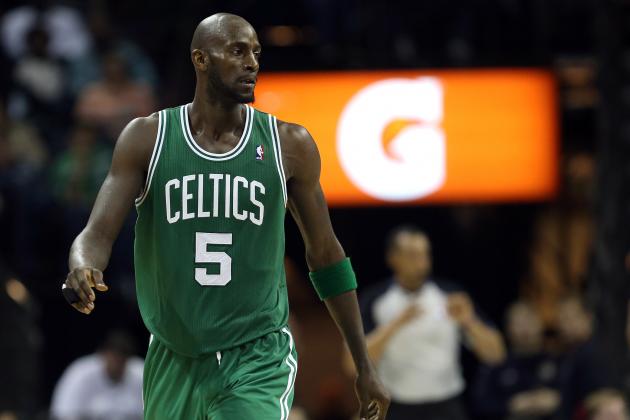 Streeter Lecka/Getty Images

Immediate heirs: Kevin Love, LaMarcus Aldridge, Blake Griffin
Future heirs: Andre Drummond, Derrick Favors
Had Kevin Garnett not spent the bulk of his career toiling in obscurity in the tundra of Minnesota, he might be considered the greatest power forward ever to play the game.
He's won a Defensive Player of the Year and an MVP award.
He passes well, has a terrific outside shot, leads with passion and plays with heart—and yes, a few errant leg kicks as well. The colorful Mr. Garnett is going to be difficult to replace.
Who can hold a candle to him? Blake Griffin has the heart and passion, the athletic prowess and the rebounding ability to do a decent Garnett impersonation.
Maybe an even better example is the impressive LaMarcus Aldridge, who has all of Griffin's skills and more. Heck, he even imitates Garnett in his loyalty, choosing to stay with his Portland Trail Blazers despite their struggles.
The guy that matches Garnett in every category—including his name and his longtime team—is the singular Kevin Love. Love is a transcendent player, and the only one on the list who's legitimately Garnett redux. Further, Love is one of the few guys I would choose to build my team around, were I a general manager.
On the horizon? Andre Drummond's outside shooting will never remind anyone of Garnett—or of Love, Aldridge or Griffin for that matter—but he has athleticism and defensive skills the likes of which are rarely seen in the NBA. He is a pleasure to watch, and for that reason, he might yet wear Garnett's mantle.
Derrick Favors is also athletic, and has developed more range than Drummond. Utah's glut of big men hasn't done Favors any favors—the young man deserves more time on the court.
Once he gets it, he may well prove to be a Garnett in the making.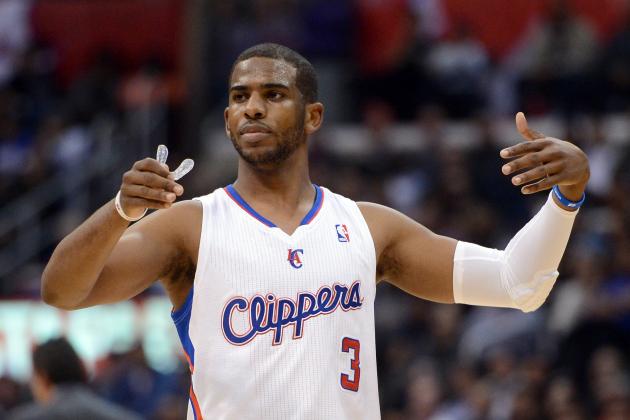 Harry How/Getty Images

Immediate heirs: Russell Westbrook
Future heirs: Kyrie Irving, Damian Lillard, John Wall
Paul is by far the youngest of the four men we're considering, and has played fewer than half the career minutes of any of the other three.
Still, he's at a position where careers often don't last as long. Losing a step at point guard means losing a ton of effectiveness, especially when you're average-sized. Fortunately for us, size is the only area where one could call the 6'0" Paul average.
Right now CP3, the finest point guard of his generation, is first in the league in steals per game, second in assists per game and third in player efficiency rating. He's also one of the most scintillating combinations of playmaker and facilitator ever to grace an NBA court.
Hopefully it's a long way off, but when Paul hangs them up, Russell Westbrook, who's three years younger, is the obvious next in line, because he shares Paul's unique skill set. Westbrook ranks fifth in assists per game, 11th in player efficiency rating and seventh in points per game.
In only his second year, Kyrie Irving is nearly at both men's level. He needs to improve his assist totals, but then again, he also needs more high-quality targets for passes like both Westbrook and Paul have.
Irving is as enjoyable to watch as any NBA point guard that has ever laced them up. I smile and shake my head every time Uncle Drew unleashes his signature spin move or vicious crossover.
Though I left him off the Kobe Bryant page because of the position he plays, Irving is another guy who might be The Best.
Damian Lillard, everybody's darling for Rookie of the Year, and John Wall, who, despite his injuries, is having his best season as a pro, are also guys to keep an eye on at the point when CP3 does inevitably lose that step.
It will be a brave new NBA world without the four luminaries we discussed. The talents we've touched upon have broad-enough shoulders to carry the league into the A.S. (After Stern) Era.