What Change of Scenery Means for J.J. Redick of Milwaukee Bucks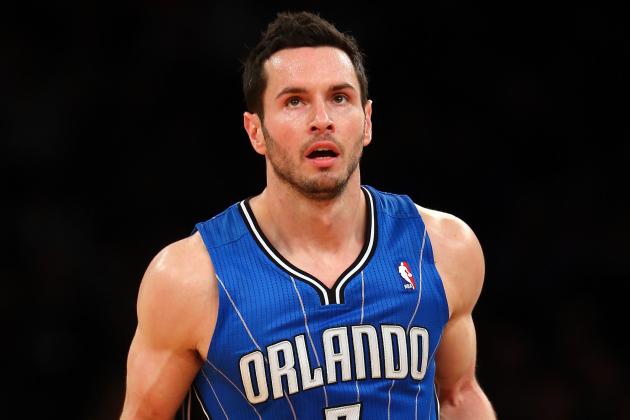 Elsa/Getty Images

On Thursday before the NBA trade deadline, the Orlando Magic made a big move by sending shooting guard J.J. Redick to the Milwaukee Bucks along with point guard Ishmael Smith and center Gustavo Ayon. In return, Orlando acquired backup point guard Beno Udrih and young players Tobias Harris and Doron Lamb.
After seven years with the Magic, the move to Milwaukee will certainly be a big one for the sharpshooter. Let's examine exactly how things will change for Redick as he makes the transition to the Bucks.
Begin Slideshow

»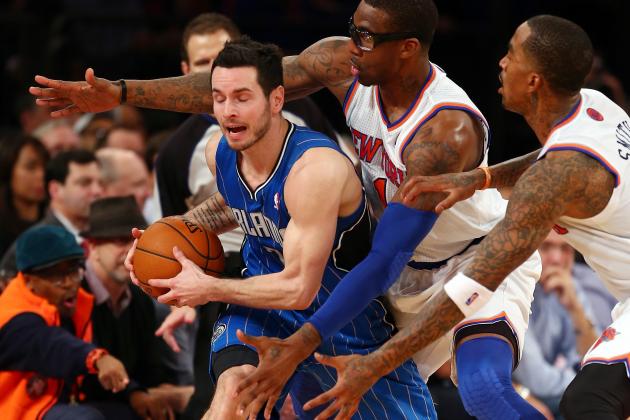 Elsa/Getty Images

In response to his departure from the Magic, Redick spoke to Sports Talk 1040 in Orlando about his personal feelings regarding the trade. As reported by Deadspin, Redick told the radio station, "I'm ready for the next phase of my life and next phase of my career, but definitely a sense of sadness as I head to the Orlando airport right now."
Redick also specified that it would be a difficult move for his wife, Chelsea Kilgore, saying, "Chelsea has been here for 11 years, her family lives two hours south on the Atlantic side of Florida so our roots are here in Florida." According to the interview, Redick even shed tears when he found out he would be leaving the Magic.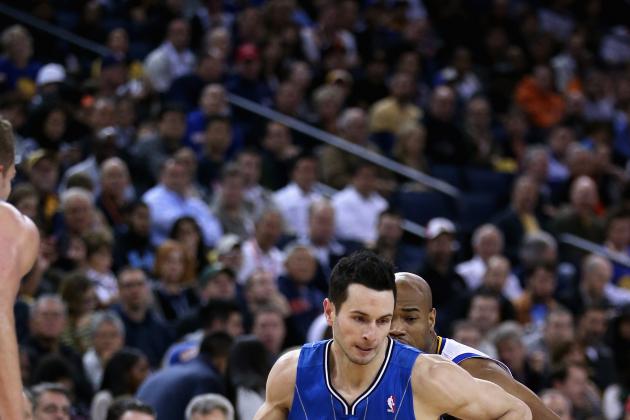 Ezra Shaw/Getty Images

While Redick saw 35 minutes and scored 16 points during his first game with the Bucks on February 23, he joins the Bucks as the third guard. He will split playing time with Monta Ellis and Brandon Jennings, both of whom are playing quite well this season.
John Cregan of ESPN even went so far as to say, "Redick's [fantasy] value instantly diminishes in Milwaukee. He essentially goes from playing the Monta Ellis role for the Magic to backing up Monta Ellis for the Bucks." Even though he's talking about fantasy basketball, Cregan certainly brings up a valid point.
Though Redick will undoubtedly score some points and play some good minutes in Milwaukee, he nevertheless will find more competetion at the guard position than he did in Orlando.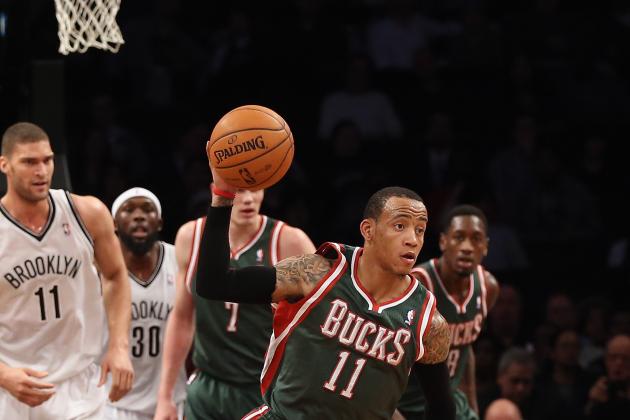 Bruce Bennett/Getty Images

Gone are Redick's days of playing with Orlando point guard Jameer Nelson. As he moves to Milwaukee, Redick joins two players who have already established a bond at the guard positions.
This season, point guard Monta Ellis is averaging 18.2 points, 3.9 rebounds and 5.6 assists in 37.2 minutes per game. Jennings is playing equally well with 18.9 points, 3.3 rebounds and 6.1 assists in 37.2 minutes of game play. When you put these statistics together with Redick's 15.1 points and 4.5 assists, the trio appears very powerful on paper.
However, time will tell whether or not Redick can learn to play with the two Milwaukee guards.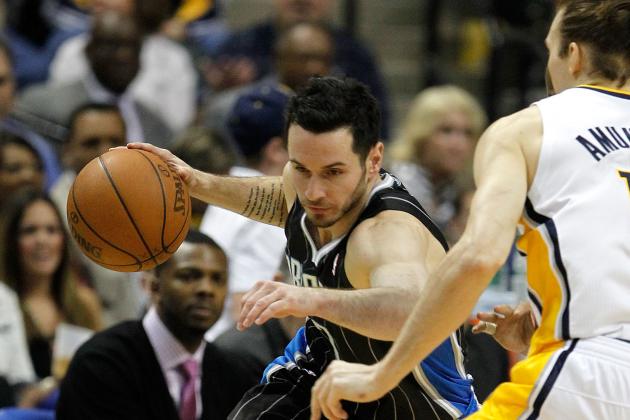 Gregory Shamus/Getty Images

Though he's sad about leaving Orlando, Redick is excited about being part of a better team after the trade. The shooting guard told Sports Talk 1040 in Orlando, "Now I'm excited to have another chance to play in the playoffs."
Currently, the Milwaukee Bucks rank eighth in the Eastern Conference with a record of 22 wins and 32 loses. Orlando is far behind them, second to last in front of the Charlotte Bobcats, with a record of 15 wins and 41 losses. As reported the Milwaukee Journal Sentinel, Bucks General Manager John Hammond said of Redick, "He gives us an opportunity to go with a true three-guard rotation. I don't want to say we have the best three-guard rotation in the NBA, but we've got to be in the discussion."
Moreover, Fox News reported that the GM called the trade with the Magic a "win-now" proposition. Obviously, the Bucks are looking toward the playoffs, and Redick may just be the piece to the puzzle that gets them there.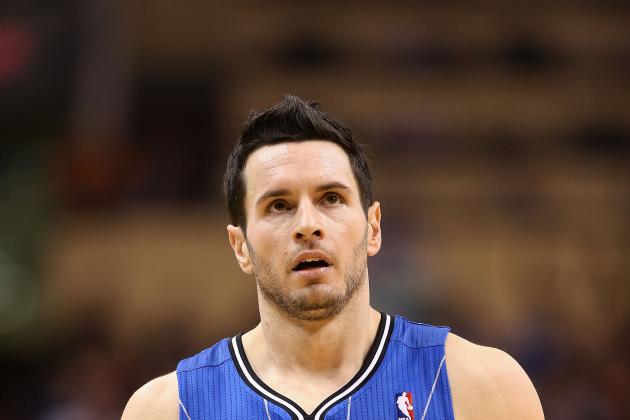 Christian Petersen/Getty Images

It's clear from his interview with Sports Talk 1040 in Orlando that the move from Orlando to Milwaukee will be personally and professionally difficult for J.J. Redick and his family. However, he could potentially have to make another move in the summer if he doesn't get a big enough deal from Milwaukee.
Redick will become an unrestricted free agent come summer, which means he will most likely want a long-term deal from the Bucks should he choose to stay in Milwaukee. But, the Bucks may not be willing to give Redick what he wants; the team also needs to worry about Jennings and Ellis. While Jennings will become a restricted free agent come summer, Ellis has an $11 million player option on his contract.
Undoubtedly, another move would not be ideal for Redick.