Los Angeles Lakers vs. Denver Nuggets: Postgame Grades and Analysis for L.A.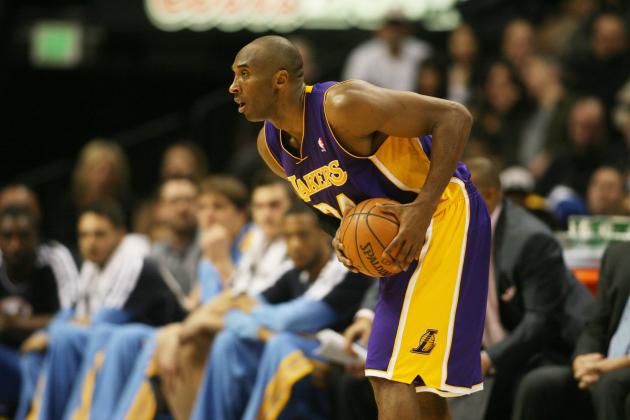 USA TODAY Sports

A little over 24 hours after escaping Dallas with a victory over the Mavericks, the Los Angeles Lakers were run off the Pepsi Center court by the Denver Nuggets by a score of 119-108 Monday night. The Lakers allowed 33 fast-break points and an eye-popping 78 points in the paint. (The Lakers scored three fast-break points themselves.)
Inconsistent play from just about everyone on the roster, including Kobe Bryant, Dwight Howard and Steve Nash, showed that they were a tired bunch trying to keep up with the Nuggets in Denver's high altitude. They also went an embarrassing 14-of-31 from the free-throw line. That didn't help.
Begin Slideshow

»
Steve Nash
Nash had his baseline penetration working early on, as he fed Earl Clark on a bounce pass for a dunk and looked to be just as aggressive as he was during the victory over the Mavericks. But Nash's shot was nowhere to be found from behind the three-point line, as he missed his only attempt.
Nobody expected Nash to stay with Ty Lawson, but there were multiple sequences that made you feel as a viewer like you could do a better job moving your feet.
Nash also had six turnovers to go along with his 16 points and five assists.
Grade: B-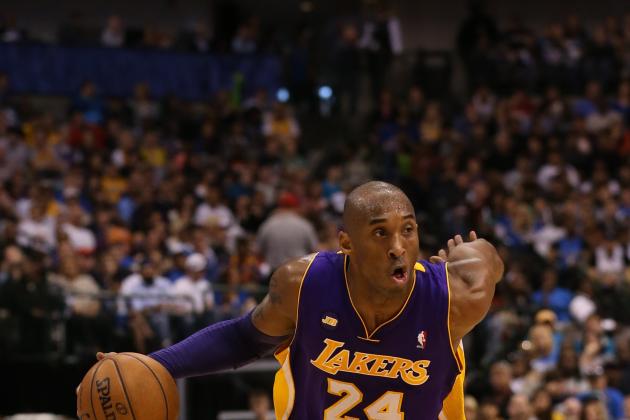 USA TODAY Sports

Kobe Bryant
Coming off a brilliant 38-point performance on Sunday, Bryant's first basket in Denver was on a beautiful jumper in the lane after he pump-faked Andre Iguodala.
Then things began to turn south, with Bryant missing his next six shots—all of them contested mid-range jumpers.
He didn't stop shooting, though, and good thing, as he finished the game with 29 points on 12-of-23 shooting from the floor. Bryant's work on the defensive end left much to be desired all night long, however, and for that he needs to be held responsible.
Grade: B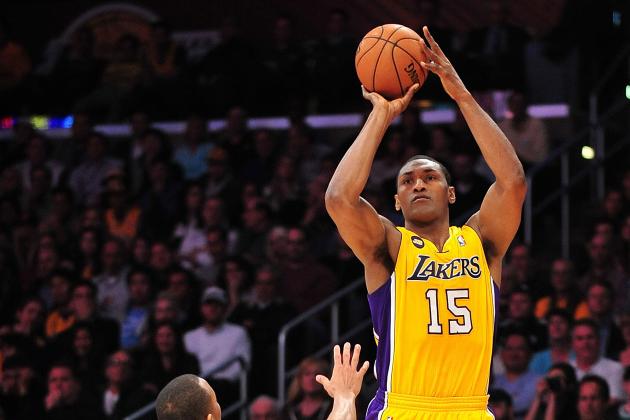 Gary A. Vasquez-USA TODAY Sports

Metta World Peace
Metta World Peace scored more points in the first 15 seconds of the game than he did the previous night in Dallas, with a layup in the opening moments. Unfortunately, he thought he was fouled and picked up a technical foul for arguing. That's all we saw from World Peace for the rest of the first half.
He finished the game with 15 points, three steals and two rebounds in 31 minutes.
Grade: C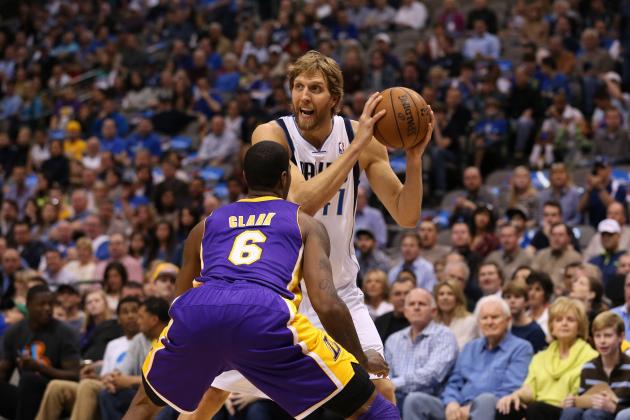 USA TODAY Sports

Earl Clark
Apart from knocking down a few wide open mid-range jumpers early on, Clark was a ghost for much of this game. As one of the few young players on the Lakers roster, he was someone who could mitigate Denver's athletic attack, but it just wasn't there.
He finished the game with eight points, one rebound and a team-worst plus/minus of minus-17.
Grade: D+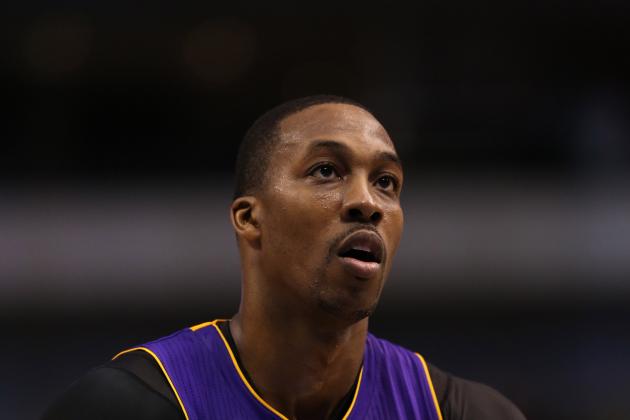 USA TODAY Sports

Dwight Howard
Howard continued to look explosive on the defensive end, swatting away a layup attempt by Kenneth Faried early in the first quarter. But he attempted just one field goal in the first half (one!), which isn't necessarily his fault, but it is inexcusable in a game where the Lakers needed to control pace of the game for any chance of victory.
He started the fourth quarter looking like the monstrous superstar we know him to be, smacking a Denver layup off the backboard to start a Lakers fast break moments after tipping in a miss by Antawn Jamison. Howard finished with 15 points and 14 rebounds, but the big story was his ineffectiveness at the free-throw line. Howard missed 11 of 14 free throws in a game his team lost by 11 points.
Grade: B-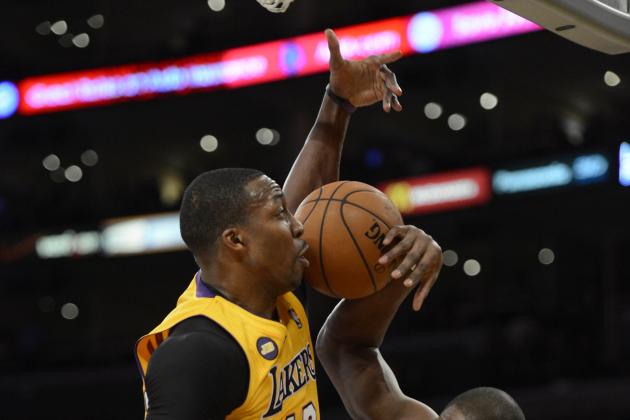 Richard Mackson-USA TODAY Sports

Antawn Jamison
It took Jamison less than a minute to knock down his first three-pointer, and he went on to score eight points in his first nine minutes despite hurting his hand on a layup attempt. From that point on Jamison missed several shots right at the rim.
Jamison finished the game with 14 points, but just three rebounds. He made three three-pointers on four attempts.
Grade: B-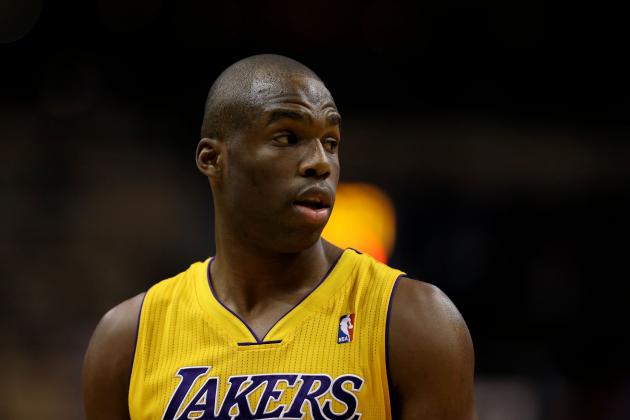 Mark J. Rebilas-USA TODAY Sports

Bench
Jodie Meeks showed he's more than a spot-up shooter, dribbling through the lane and knocking down a floater early in the fourth quarter. He finished the game 2-of-4 from behind the three-point line for eight points.
Elsewhere, Steve Blake scored three points in 20 minutes of unspectacular play.
Grade: C