Ranking the 10 Biggest Golf Personalities of All Time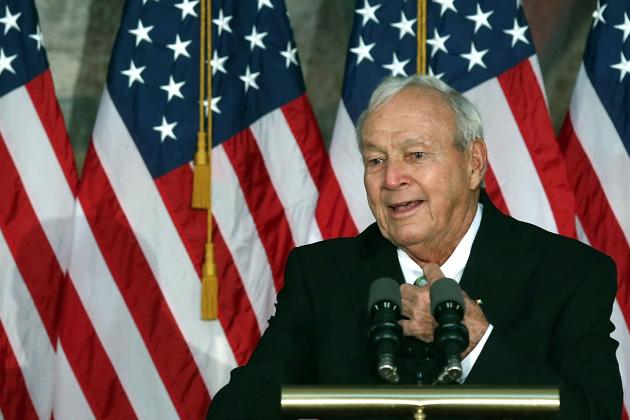 Mark Wilson/Getty Images
Arnold Palmer set the bar high for all professional golfers who followed him.
The personalities that make up professional golf are not all that dissimilar from those in any other line of work.
They range from outgoing to quiet, from very real to very fake and from great for the game to just a bit iffy.
But the game has been blessed over the years to have some great personalities, the kind that fall into the category of helping to mold the game as well as the category of continuing the greatness of the game.
Here's a look at the 10 biggest golf personalities of all time.
Begin Slideshow

»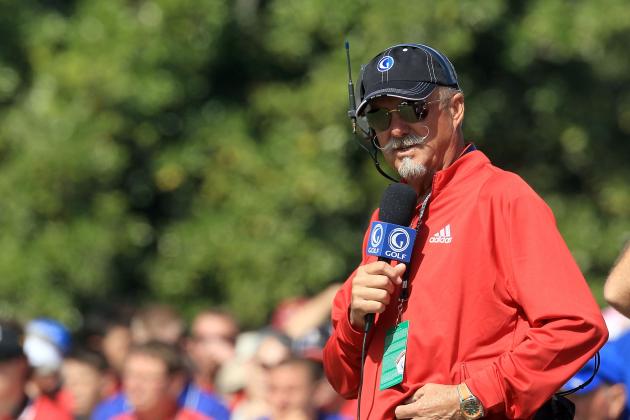 David Cannon/Getty Images
Gary McCord is one funny guy.
How can a man with a handlebar moustache not be funny?
Gary McCord is funny, even when he's not trying to be.
In the 1986 FedEx St. Jude Classic, McCord was lining up a putt on the 15th green and when he addressed the ball, his pants split open.
He wasn't wearing underwear and had to wrap himself with a towel until he could find replacement pants.
That's the kind of stuff that happens to McCord.
He was also banned from the Masters telecast on CBS after commenting in 1994 that the 17th green was so fast it looked like it had been bikini-waxed.
The man is funny, articulate and has created a niche for himself in terms of a golf personality.
When he and David Feherty work the same tournaments for CBS, it's must-see TV.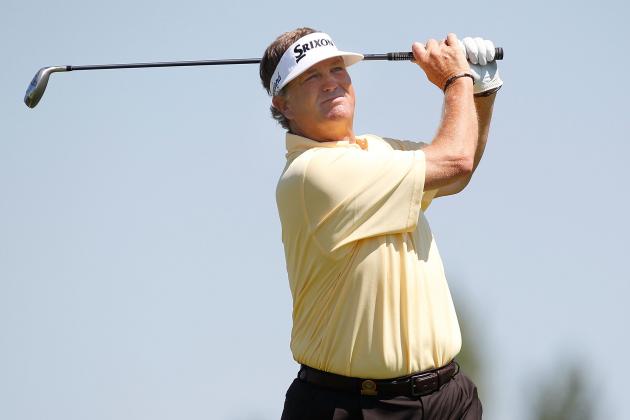 Gregory Shamus/Getty Images
Peter Jacobsen does the best imitation of his peers on the PGA Tour.
Peter Jacobsen had a nice career on the PGA Tour, winning seven times.
But on the way to that career, Jacobsen began to shine on Tour as a gregarious, caring individual who made friends everywhere.
Off the course, Jacobsen's sharp wit and humor quickly moved him into the role of fan favorite.
He formed a group called Jake Trout & The Flounders that included Mark Lye and the late Payne Stewart.
He has become extremely good at doing impersonations of his peers in golf and has done so all across the country.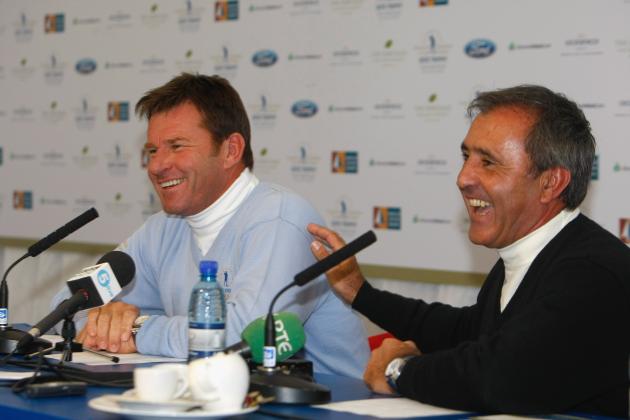 Stuart Franklin/Getty Images
Seve Ballesteros shared a laugh with Nick Faldo.
Over the course of his career, Seve Ballesteros became the player that all golf fans wanted to see.
He was never one to worry about hitting the ball down the middle of the fairway.
Where his tee shot landed didn't bother Ballesteros a bit. He'd go find it, figure out a way to hit it that other mortals would never think of, and pull off the shot.
Best of all was watching his reaction when he hit the shot. He was one of the most expressive players ever.
The Spaniard was a great champion, a fierce competitor and really the driving force behind making the Ryder Cup what it is today.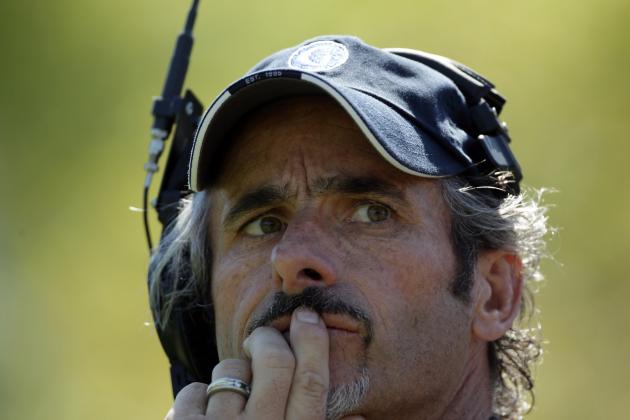 David Cannon/Getty Images
David Feherty in a pensive moment.
He wasn't a major champion. Heck, he only won a total of 10 professional tournaments during his career.
But David Feherty has become one of the absolute great personalities in the game via his work as an on-course commentator for CBS as well as a host of his own show "Feherty" on the Golf Channel.
This is a very funny man with a lot to say, having survived addiction problems and depression.
Combine all that with his Irish accent, and you have one funny guy.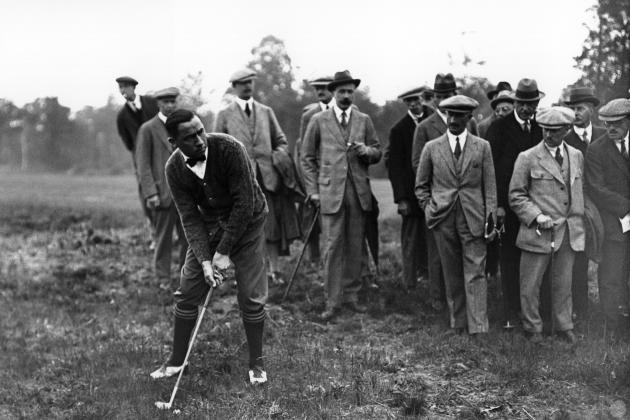 Hulton Archive/Getty Images
Walter Hagen prepares to launch a shot in 1920.
Long before the modern-day characters, there was a man whose personality made him a superstar among his peers.
Walter Hagen was golf's first great barnstormer, playing exhibitions all around the world.
But he always traveled arrived in style, wearing a dinner jacket on most occasions and always in the company of pretty ladies.
His mode of transportation was always first class, and that's how he played the game.
He won a lot of those exhibitions, notching 75 professional events around the world, including 11 majors.
His personality and persona, though, was what made him a true bigger-than-life character.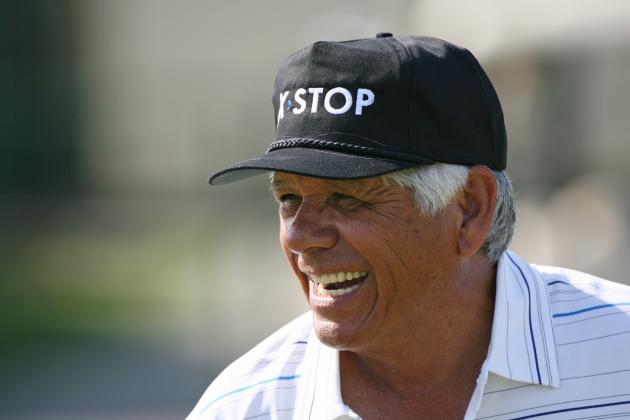 Hunter Martin/Getty Images
Lee Trevino would always talk, even if nobody would talk to him.
Lee Trevino likes to tell everyone who will listen that he is a very quiet man off the golf course.
Those who saw him play on the PGA Tour certainly would never buy that.
The Merry Mex was one of the greatest entertainers the game has ever known, with that on top of him being a six-time major champion.
Remember him pulling the rubber snake out of his bag on the first tee of the 1971 U.S. Open and tossed it at Jack Nicklaus?
Trevino talked and joked with anyone close enough to hear him and was one of the great characters of the game.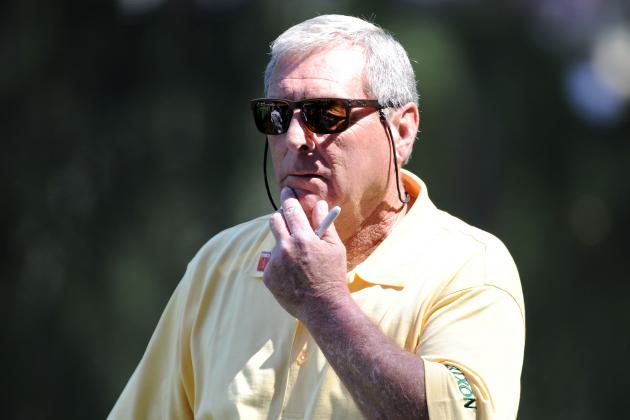 Harry How/Getty Images
Fuzzy Zoeller never seemed to change expression on the course.
Fuzzy Zoeller won the 1979 Masters and the 1984 U.S. Open, so it's hard to characterize him as carefree.
There are plenty of cares when a golfer gets in contention on the back nine on Sunday at those two events.
Zoeller is much more like the duck that appears to be floating calmly on the surface of the water, but paddling furiously underneath the surface.
Seeing him whistle while he worked and twirling a club between his fingers while he walked made him a really cool dude for golf fans to watch and enjoy.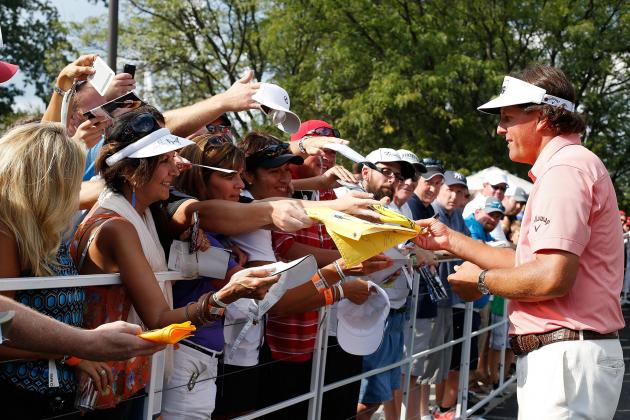 Scott Halleran/Getty Images
Phil Mickelson always has time for the fans.
History will show clearly Phil Mickelson competed in the shadow of Tiger Woods in terms of major championships, total wins and money won.
In terms of being a great personality, Mickelson will win that one going away.
He's rarely not smiling on the golf course, signing autographs for hours at the conclusion of rounds. He has also created foundations for education of children and is very active in providing help for returning veterans.
Mickelson still can make people scratch their heads with some things he does on the course, but that takes away nothing from the most personable guy on the PGA Tour right now.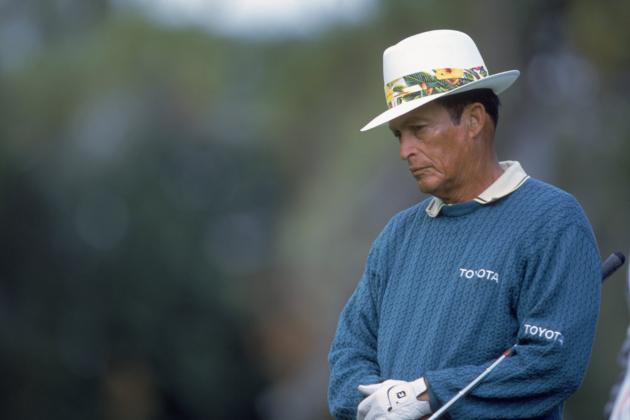 Stephen Dunn/Getty Images
Chi Chi Rodriguez gave fans plenty of excitement.
Chi Chi Rodriguez won eight times on the PGA Tour and his best finish in a major championship was a tie for sixth in the 1981 U.S. Open.
Because he didn't have major success, the fact that he was one of the most creative shotmakers in the game is sometimes overlooked.
But Rodriguez will always be remembered as one of the great showmen in the game.
Remember how he would celebrate a made putt by throwing his hat over the hole?
Or how he performed a sword dance after a birdie putt, jamming his putter into his imaginary holder?
Rodriguez loved fans and loved performing for them.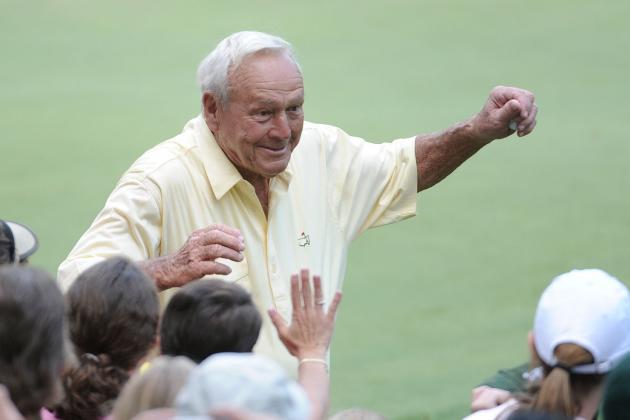 Harry How/Getty Images
Arnold Palmer always had a wonderful relationship with his adoring fans.
Of all the great players responsible for laying the groundwork for today's game, none had the personality of Arnold Palmer.
He took millions of sports fans who didn't even know they liked golf and showed them how to appreciate the game, and for those that didn't know how, how to play it.
That his personality was one of the best ever went nicely with his own game, which also was one of the best ever.
We've all seen his unique swing, how he hitched up his pants and marched down the fairway and once he got to his next shot, he'd flick away his cigarette and pull his next club.
He became known as "The King" and his fans as "Arnie's Army."
I've never heard a guy like Rory Sabbatini being referred to in a royal sense and his fans being give a name like "Rory's Roarers!"