WWE Raw Live Results, Coverage and Analysis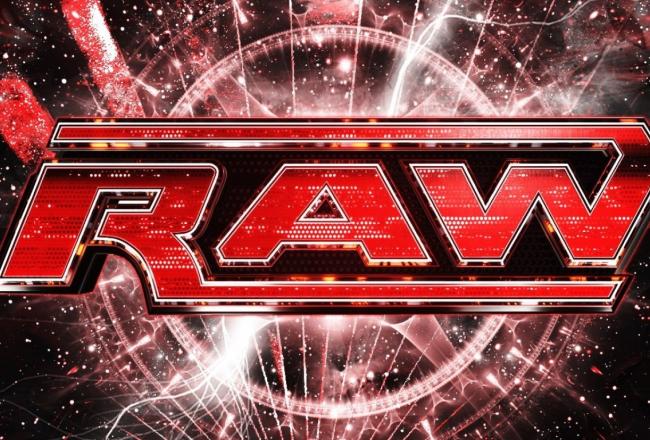 wwe-wallpapers.com

Welcome, everyone, to the Bleacher Report live coverage for Monday Night Raw on February 25, 2013.
This week's show is almost guaranteed to be interesting after all the different developments we have seen in the past week.
Tonight's show will feature Vince McMahon returning to fight Paul Heyman after McMahon blamed Heyman for Brock Lesnar attacking him.
We also have the possibility of an Undertaker return after he was spotted at a house show this weekend.
We also have the ongoing feuds between The Rock and John Cena, Alberto Del Rio and Jack swagger, and the continuing animosity between Kane and Daniel Bryan.
How will WWE respond to Glenn Beck?
Will Brock Lesnar come and save Paul Heyman again?
Who will The Undertaker face at WrestleMania if he does return?
Who will The Shield target this week?
And lastly, will the WWE universe finally move past Cody's mustache and focus on his wrestling?
Make sure to bookmark this page and come back tonight at the start of the show for answers to all these questions and more during the live coverage of Monday Night Raw.
Follow me on Twitter @BR_Doctor
Thank you for joining me tonight for live coverage of Monday Night Raw. There were a lot of noteworthy moments, but the match at the end of the night is what made this show great.
CM Punk Iron Sheik class

— The Iron Sheik (@the_ironsheik) February 26, 2013
CM Punk and John Cena just put on a clinic the like of which I never expected on a free show. That match could rival many WrestleMania main events.
That was a great ending to the show. Cena and Punk left everything in that ring tonight and both men look like they deserve to headline WrestleMania.
Piledrivers, powerbombs and hurricanranas from guys who never hit those moves. What a match!
Congrats John.. Its official: Wrestlemania 29 @wwe Heavyweight Champion The Rock vs @johncena Greatness vs Redemption #BringIt

— Dwayne Johnson (@TheRock) February 26, 2013
John Cena vs. CM Punk for WrestleMania Title Shot Part 3
After the break we see Cena and Punk going back and forth with various signature moves.
Cena locks Punk in the STF and they counter into their submissions a few times until Punk rolls up Cena for a two count.
Every time Cena comes back with some offense, Punk finds a way to reverse it and come back.
Cena finally starts to control the match when he hits the 5-Knuckle Shuffle. Punk gets out of the AA and tries for the GTS.
Wow! Cena hits a huge powerbomb to Punk for a near fall. I did not see that move coming.
Both men are struggling to get back up and Cena starts to climb to the top rope. Cena gets caught and Punk climbs up to the top rope.
Punk tries for a superplex, but Cena muscles out and hits a headbutt to knock Punk down. Cena hits the Famouser from the top rope for another close two count.
We are getting a free PPV match right now. This is some classic wrestling.
Punk hits the high knee, but Cena grabs him right away and hits the AA for a very close two count. This might be their best non-stipulation match.
Cena follows Punk to the outside and Cena gets run into the ring post. The ref counts to 9 before Cena makes it back in the ring.
Punk hits Cena with the GTS for another close two count. He grabs Cena again, but Cena grabs Punk's knee and locks in the STF.
Punk slowly crawls towards the bottom rope and makes it to break the hold. Cena rolls off him and looks like he doesn't know what to do.
Wow! Punk hits a baned move and drops Cena with a piledriver for another near fall. Punk tries for another cover and gets two more near falls.
Duelling chants break out as Punk goes to the top rope. Cena avoids the elbow and hits a hurricanrana followed by an AA for the pin and the win.
Winner: John Cena
Best Raw match of the year by far. That was epic and magic.
John Cena vs. CM Punk for WrestleMania Title Shot Part 2
Punk controls the match during the break on the WWE app. We return from break to see Cena mounting some offense, but Punk quickly puts him back down.
Punk hits some elbows to the back of the neck before picking Cena up for a neckbreaker. Punk locks in a headscissors, but Cena is able to lift him off the mat and drop him in a modified electric chair.
Cena hits a running bulldog for a two count. Punk comes back with a heel kick to get a two count of his own.
Cena misses a jumping shoulder tackle and Cena goes flying right out of the ring. That looked kind of cool.
Punk hits a suicide dive to Cena through the second rope. We head to a break as Cena gets rolled back in the ring.
John Cena vs. CM Punk for WrestleMania Title Shot Part 1
We get intros from Justin Roberts after they are both in the ring, which is odd for a non-title match.
The bell rings and they circle each other. They lock up as duelling chants break out. They struggle until Punk takes Cena down with a headlock takeover.
Cena counters and he and Punk go back and forth a bit. They keep countering each other with some basic wrestling moves.
Well this certainly promises to be epic. #PunkvsCena #RAW

— Kofi Kingston (@TrueKofi) February 26, 2013
We head to a break as Punk goes outside the ring to take a powder.
Wow! Michael Cole and Jerry Lawler actually bring up how Undertaker returned at a House Show.
CM Punk's music hits and the main event of the night is up next.
Do you think the fact that they brought up Taker means he will make an appearance during this match?
Cena is interviewed by Josh Mathews about his upcoming match with CM Punk. He is hyped up, as usual.
He says he asked for this match to prove that John Cena is back.
We get a replay of Punk hitting Cena with the old title belt after Rock unveiled a new one.
If Rocky wasn't going to appear, they should have at least filmed a backstage interview or done a satellite segment.
Jerry Lawler's Dr. is flipping out that he is eating Sonic. And why are they doing a product placement?
Jack Swagger vs. Zeb Colter
Zeb and Swagger are in the ring when we return and Miz makes his way out for this match. I want to know what Zeb uses in his mustache to make it stay like that.
I bet he's a Dapper Dan Man.
Miz comes out hot with hard rights and he ends up back dropping Swagger over the top rope. Swagger catches Miz as he comes off the apron and he slams him to the floor.
The ref is counting as Swagger screams his catchphrase before rolling Miz back in the ring. Miz gets some hard knees to the gut before Swagger smashes him in the corner with a running knee.
Swagger buries a foot in Miz's stomach before hitting a textbook body slam. Swagger gets a running start for a Swaggerbomb and a near fall.
Swagger catches Miz and slams him for another near fall. This match has slowed down a bit.
Miz comes back with a big running boot and his corner clothesline. Miz comes off the top rope with a double axe handle for a two count.
Miz rolls up Swagger for another near fall, but Swagger ends up kicking Miz's leg when it gets caught in the ropes. Swagger hits a huge chop block to take Miz down.
Swagger locks in the Patriot Act for the submission win.
Winner: Jack Swagger
They talk about being victorious over everyone who has tried to take them on and this brings out Sheamus.
Sheamus invites them up the ramp to fight him and they hesitate for a moment before Reigns and Ambrose head up the aisle.
Orton comes out of nowhere and hits Rollins with an RKO and then leaves through the crowd again.
I am guessing WrestleMania will feature Sheamus, Jericho and Orton vs. Shield.
The Shield's music hits after the break and they come out to talk to everyone.
Team Hell No vs. Prime Time Players
Bryan has a hood over his head and Kane has his arm behind his back. Bryan tells Kane to leave the ring and he starts off against Titus.
Bryan thinks the ref is Titus and he almost puts him in the No Lock. Titus circles behind Bryan and he and Young blow some whistles to distract Bryan so Titus can clothesline him.
Kane tells Bryan to move when Titus goes for an elbow drop and then Bryan accidentally hits Kane when he tries to help him.
Bryan avoids Young in the corner and Kane is calling for the tag. Kane tags himself in and he takes it to Young and Titus with one hand.
Kane hits Young with a Chokeslam for the pin and the win.
Winners: Team Hell No
Daniel Bryan out there Van Damm-ing it. #BloodSport

— Kofi Kingston (@TrueKofi) February 26, 2013
That was weird.
Check out the fight from earlier.
WWE shows on of Zeb and Swagger's new videos.
Cody Rhodes vs. R-Truth
Cody is in the ring when we return and R-Truth is out to face him. Damien Sandow is on commentary, so this should be good.
The bell rings and Truth gets the early advantage after some quick dancing. Rhodes misses a Disaster Kick but he is able to put Truth in the corner and kick him in the leg.
Rhodes pounds on Truth with hard rights before putting him in a Full Nelson.
Rhodes ends up running right into Truth's finisher for the pin and the win.
Winner: Truth
Sandow tries to attack Truth after the match and he gets dropped by Truth and sent packing.
I don't see Little Jimmy anywhere.
Damn! Triple H has been on Twitter for less than an hour and already has 150k followers.
Sheamus talks about how he didn't like The Oscars. Sheamus says he is upset that the academy overlooked Wade Barrett and then he shows a trailer that doesn't feature Wade Barrett.
He shows a second trailer, which features a quick scene with Barrett in it, just looking at something.
Sheamus says this proves Barrett is a great actor. It took Barrett longer to come out than expected.
Barrett says Sheamus is envious of how he will soon be a huge movie star. Barrett takes a swing and misses and Sheamus misses a Brogue Kick.
The segment ends with them staring at each other as Barrett walks up the ramp.
Miz will face Swagger later tonight according to Cole. Sheamus comes out after the break in a tux for an Oscar snubs segment.
Kane and Daniel Bryan are shown backstage talking about how they should get along becaus they are facing PTP tonight.
Bryan says he could win the match on his own, blindfolded. Kane says he could do it with one hand tied behind his back.
Vickie and Brad Maddox walk up and make those stipulations official.
That will be a ridiculous match.
For Brock...tout.com/m/q3gx56#Raw

— Triple H (@TripleH) February 26, 2013
Antonio Cesaro vs. Randy Orton
They lock up after the bell and Cesaro goes for a side headlock and a shoulder block to start things off.
Orton hits a nice throw to Cesaro before getting a near fall. That was something I have never seen Orton do.
Cesaro hits an uppercut to the back of Orton's head before throwing him with the delayed gutwrench suplex for a two count.
Cesaro hits a series of left and right uppercuts, but Orton explodes out of the corner with a pair of clotheslines and a powerslam.
That combo needs a name.
Cesaro pulls Orton's head over the top rope, but he gets Orton's signature backbreaker when he gets back in the ring.
Cesaro goes for an uppercut from the second rope and Orton hits the RKO for the quick pin and the win.
Winner: Randy Orton
That was a quick, but good match. The ending looked great.
During the break, Miz was attacked by Jack Swagger and Zeb Colter for the one-sided way he conducted the interview.
Antonio Cesaro is in the ring for a match against Randy Orton next. This should be good.
This article is
What is the duplicate article?
Why is this article offensive?
Where is this article plagiarized from?
Why is this article poorly edited?