Playing True or False with Manchester United's 10 Biggest Questions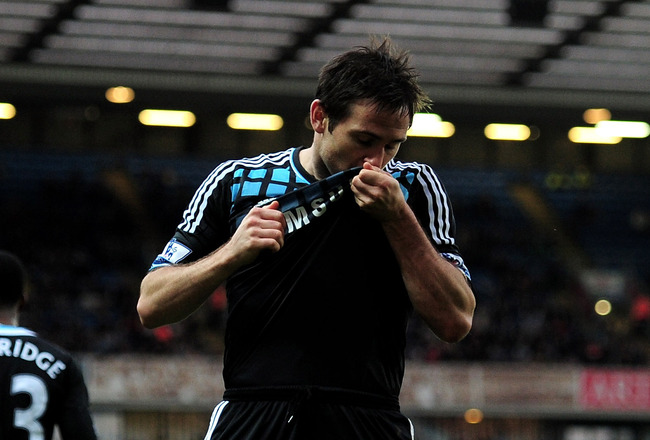 Frank Lampard
Shaun Botterill/Getty Images
There will always be rumours about players Manchester United are going to sign, but perhaps people should listen to Sir Alex Ferguson more carefully.
While the Scottish knight plays a canny game with the media and probably occasionally wickedly misleads its members, some of the wilder recent rumours were never going to happen, let alone in January.
Frank Lampard is not coming to Old Trafford any time soon. Of course Sir Alex admires the player, and if the Wesley Sneijder story has a grain of truth, the United manager would consider another class midfielder.
But Frank is 35 this summer and just think back how many times you've seen him kissing the Chelsea badge on his shirt.
He is incredibly loyal to Chelsea; that is why he is playing his best football despite no contract in sight; and that is why there is no way he would go to United, whatever the offer.
So let's look at some of the more widely touted transfer rumours surrounding Manchester United.
But before we do, consider just two things:
First, the media aren't immune from "fantasy football" type stories, especially when they have to sell newsprint every day.
Second, forget all the rubbish you've read about United not being able to compete financially in the transfer market—the latest being that Financial Fair Play might hobble their ability to buy. This raised its head last week in relation to Cristiano Ronaldo, so let's begin there.
Cristiano Ronaldo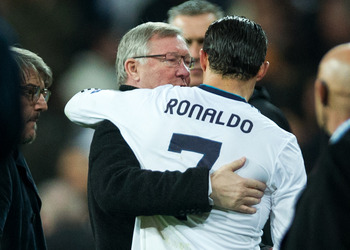 Sir Alex and CR7
Jasper Juinen/Getty Images
Don't you think this looks like a lifelong relationship?
Sir Alex Ferguson has rightly been credited with helping Cristiano to become a truly world-class player. He is akin to a second father since the Portuguese player's own father died a few years ago.
There are constant rumours that things are not entirely perfect at Real Madrid and it may be that Jose Mourinho is the only thing keeping Ronaldo from looking elsewhere. But he has apparently refused to renew his contract, so the clock must surely be ticking on a move.
It will be an emotional return to Old Trafford for him on 5th March and he will be left with absolutely no doubt as to how much the crowd still loves him.
If he returned to where he has been happiest, it might very well be on his own terms and Sir Alex could accommodate him either by letting Nani go or moving Rooney back into central midfield with Cristiano as an out-and-out striker.
You can bet he will move again soon and if he's going to do so, surely United will get first option.
Then, it's a matter of coming up with the right package.
At 28 and with a contract expiring in 2015, the clock is ticking on a move that he would be free to initiate from 2014 onward. For that reason and because of wider FFP implications, nobody is going to pay anywhere near £80 million, let alone his release clause value.
The rumours coming out of Spain seem to be convoluted on how the deal would be done. With Paul Scholes, Rio Ferdinand and Ryan Giggs almost certainly retiring in the next couple of years, United would have no difficulty finding a way to match Cristiano's demands.
Whether this is through image rights, sponsorship or whatever they can come up with, they need a creative solution so that his basic wage doesn't shatter their salary structure.
But in any case, the marketing value of another four or five years of the best player in the world would outweigh any costs, let alone the footballing success that might well follow.
So if he's available for a move any time soon, we would have to mark this one as
TRUE
David De Gea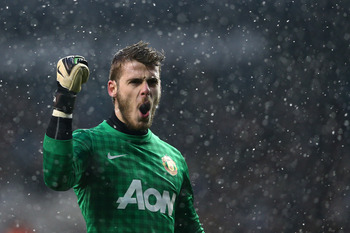 david de gea
Clive Mason/Getty Images
This seems to be an intensely proud and strong-minded young man.
While the media have had a field day for nearly a year now, constantly banging on about his mistakes, he has quietly and professionally got on with his job.
The trouble is that anyone connected with Manchester United will be constantly in the media spotlight, whether it is due to dalliances, things they've said, things they've done or whether they are coming or going.
It may well be that David De Gea's single-minded self-belief could have contributed to his own difficulties until recently.
His predilection for punching and his tendency to stay at home on his own goal line was clearly not in keeping with many people's views of how a Premier League keeper should play.
Sir Alex has publicly stated his support for and belief in his No. 1 glove man—and the sureness that the young man and Eric Steele will iron out any minor shortcomings.
But here are two truths: He makes no more mistakes now than any other keeper (and probably less than most); but as arguably already one of the best and most instinctive shot-stoppers in the world, he has saved United's blushes countless times.
Against Real Madrid, he was truly world class and silenced most of the doubters.
But when it comes to whether he will be sold or Sir Alex will buy another keeper, the old rubbish is trotted out once again.
Has anyone considered that it might be Anders Lindegaard whose place is under threat rather than De Gea?
So in our opinion, this one is
FALSE but...
There are circumstances in which it could become true, and one of those was on the first slide.
Real Madrid and Barcelona are both seemingly in need of a new keeper. If Sir Alex wanted Cristiano Ronaldo, Angel di Maria or say Alexis Sanchez, De Gea is a powerful bargaining tool.
Javier 'Chicharito' Hernandez
Chicharito
Christopher Lee/Getty Images
And this is an honourable young man who may well be ambitious and improving week by week but is humble enough to always put the team first.
What people don't seem to get is that he is passionate about playing for Manchester United and is still living his dream.
He feels blessed to be at Old Trafford and has enough self-confidence to believe that his playing chances will continue to flow, whether through injury or form.
At least he will only ever be played in one position, whereas Rooney will gladly play anywhere in attack or midfield, Robin van Persie can play either up top or in the hole and Danny Welbeck's indifferent form means he has been pushed back to fourth choice by the young Mexican striker.
An issue may only arise if Sir Alex were again to veto him playing for his country; it probably disappointed him greatly to see his fellow countrymen collect an Olympics gold medal that would surely have been his if he had been released.
However, taking a summer off to recharge his batteries has undoubtedly benefited him and United. He is now the hottest striker in the Premier League, with a goal every 78 minutes.
So will he go?
FALSE but...
As with De Gea, if the only way Sir Alex could get say Luka Modric was with Hernandez as part of the package, it cannot entirely be ruled out.
But he's definitely not going to Arsenal!
Christian Eriksen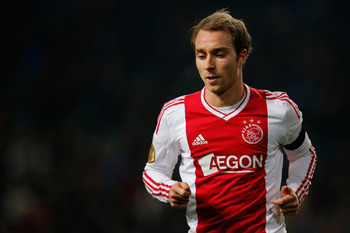 Christian Eriksen
Dean Mouhtaropoulos/Getty Images
Like a noisy bee, this is one rumour that seemingly won't go away until it has finally been resolved.
Whether or not Anderson stays at Old Trafford and despite some emerging talent at Old Trafford, Sir Alex surely has room for one gifted midfielder, as the Sneijder story showed.
In Eriksen's case, it is not just his age that is in his favour.
He is barely 21, has played Champions League and international football and has emerged from the Ajax school of talented footballers.
He would fit Manchester United's playing style perfectly and he could play either in the Schole's type of forward role or Michael Carrick's holding role.
He will only get better. Sir Alex was able to see him firsthand when Ajax played United and he has been scouted for over a year.
He is apparently prepared to consider a move, so this one is probably
TRUE
Nani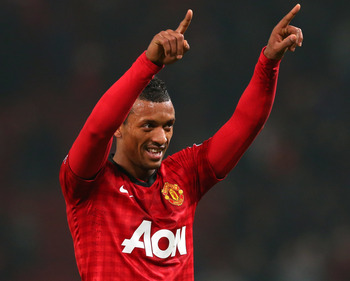 Nani
Alex Livesey/Getty Images
So here are the big questions?
1) Can Nani regain the form that led some to consider him as a future Ballon d'Or winner (especially himself)?
2) Will he sign a new contract at Manchester United?
3) Will he be sold this summer?
The probable answers are:
1) He's on his way back. He was man of the match against Reading, singled out for praise by his manager after months of frustration. Even the fans are loving him again, and he was excellent at QPR.
2) He supposedly wants to but apparently for a massive hike in wages (up to £130,000 a week) and a guarantee of first-team football. Sir Alex has only ever wobbled with Rooney's contract a couple of years ago. He will never do it again.
3) If he refuses to sign on United's terms or a suitable exchange can be arranged, then
TRUE
...but he won't be exchanged for James Rodriguez, because Porto won't pay him even his current £90,000 a week.
Robert Lewandowski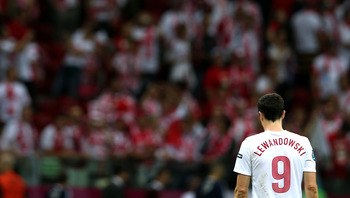 Robert Lewandowski
Alex Grimm/Getty Images
This, a central midfield and a central defender are probably the last three pieces of Sir Alex Ferguson's jigsaw.
He's already snared the next Cristiano Ronaldo (Wilfried Zaha).
Robert Lewandowski has the potential to be an even better striker than Robin van Persie, and he's much younger, too.
With Welbeck beginning to wane and Sir Alex building for the next five to 10 years, if he could only sign one striker, it would be Lewandowski.
So then, people wonder how he would be accommodated without pushing other people's noses out of joint?
If he came in this summer, the new pecking order for striker would be: Van Persie, Lewandowski, Chicharito, Welbeck, Will Keane, Henriquez.
So where's Wayne Rooney, you ask?
He will be wherever the manager wants him to be but mainly either on the wing or more likely dropping back to a creative midfield role.
Van Persie will give United at least two more seasons after this before Lewandowski becomes the No. 1 striker.
The only fly in the ointment is Bayern Munich and their new manager Pep Guardiola. But with Bayern already dominating the Bundesliga once again, Jurgen Klopp is unlikely to sanction an "Arsene Wenger" and let Lewandowski move to one of his biggest competitors.
So the Pole to Manchester United is the compromise move and if the circumstances are right, this one is
TRUE
James Rodriguez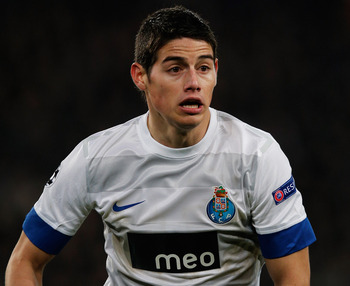 James Rodriguez
Dean Mouhtaropoulos/Getty Images
OK, so he's an outrageously talented footballer, but so is Nani.
If Sir Alex can get the Portuguese international's head right, he would be much cheaper than Rodriguez, who would command at least the same wages and probably a transfer fee of £36 million (and rising daily with Sterling's fall).
Anyhow, United have Antonio Valencia, Ashley Young and Wilfired Zaha as well, let alone the timeless Ryan Giggs and even Shinji Kagawa. Rooney and Welbeck can also play on the wing.
If United are going to use a 4-2-3-1 or the "diamond" increasingly, why on earth would they need yet another winger?
Anyhow, it looks like Angel di Maria could be available for little more than half the price...
So this one, for many reasons, has to be
FALSE
Sorry...
Anderson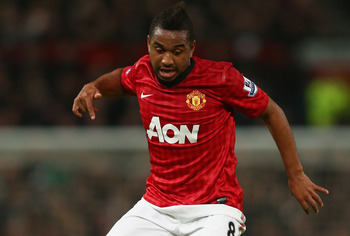 Anderson
Clive Mason/Getty Images
Anderson is a gifted footballer but if anything, he has become even more frustrating than Nani, even though everyone likes him.
The trouble is, between his personality and the injuries he has had, we can't really tell whether he's "having a laugh."
Sadly, right now he's in danger of turning into Kleberson.
He can't seem to last 90 minutes and during the time he is on the pitch, he can produce both the outstanding and the mediocre.
With Nick Powell coming through and surely another midfield arrival in the summer, not to mention the growing claims of Adnan Januzaj, surely Anderson will get the "Big E" this summer.
Probably as a makeweight.
So this one is probably, sadly
TRUE
Leighton Baines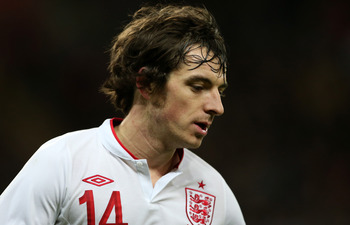 Leighton Baines
Clive Brunskill/Getty Images
For all that he is—arguably the best left-back in the Premier League—this one is making less sense than it was a year ago.
Mind you, if David Moyes moves on in the summer, that might be enough to get Baines looking for a move elsewhere. He has been intensely loyal to his Scottish manager.
But he will be 29 in December. That's too old.
Meanwhile, Sir Alex can surely expect at least one more year out of Patrice Evra before he makes way for a younger man or moves on.
Fabio has shown excellent form at QPR and Alex Buttner is beginning to live up to his promise. The future will definitely see competition between those two for the first-team berth.
In any case, although Baines is the finished product, his starting price would be at least £14 million for a player nearing the wrong end of his career. He may be great at assists, but he's not going to score 30 goals a season.
FALSE
Ezequiel Garay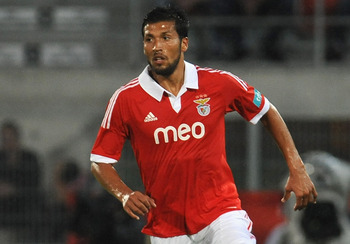 Ezequiel Garay
Valerio Pennicino/Getty Images
At 26, he is also the finished product, and the more you think about it, the more this move makes sense for the following reasons:
Nemanja Vidic is not yet the player he was before his injury. He is 32 in October. Rio Ferdinand is 35 in November.
OK, so Paolo Maldini went on until he was over 40, but he wasn't playing in the Premier League.
So United could use a fully mature centre-back next season. Ezequiel Garay seems to have everything Ferdinand has, which works because Jonny Evans will probably take over from Vidic in due course.
So then you will say, "What about Jones and Smalling, or even Michael Keane and Scott Wootton?"
It seems increasingly likely that Phil Jones is the answer to the United defensive/holding role problem in midfield. He has done outstandingly well against Tottenham and Real Madrid in that role.
Chris Smalling is certainly a centre-back for the future, but his form has been mixed this season and he can also cover for right-back.
Finally, especially in the case of Keane and Wootton, at least one of whom is the future, there is a time dislocation of at least five years before they are anywhere near Garay's standard right now.
Sir Alex has found that he needs at least five centre-backs following two seasons of being ravaged by injury.
Garay could come in and do a job immediately starting next summer. There is a need for senior continuity through the spine of the team.
It seems highly unlikely that Mats Hummels or Neven Subotic will come to Old Trafford and there are doubts over whether 18-year-old Kurt Zouma will reach the same standard.
So in our opinion, at the right price,
TRUE
Keep Reading

Manchester United: Like this team?