Manchester United Class of 1999 vs. 2013: Who Would Win and Why?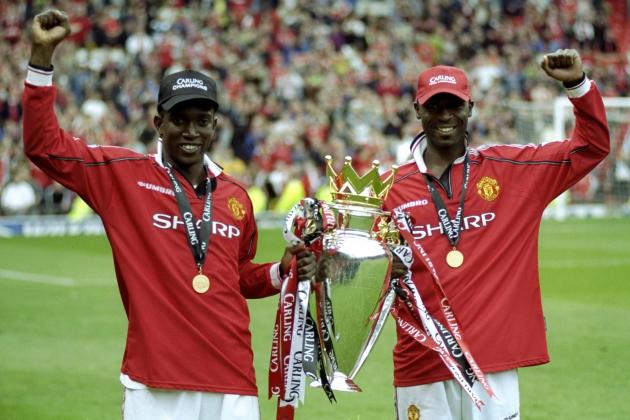 Shaun Botterill/Getty Images

Manchester United are still alive and kicking in all three major competitions this season.
There is plenty of work to be done in both the FA Cup and Champions League, and even in the Premier League before talk of a treble can become justified.
But this squad is certainly the best Sir Alex Ferguson has had at his disposal since Cristiano Ronaldo's departure in 2009.
When talking of great Manchester United teams, though, few can trump the treble-winning one of 1998/99.
Here is a comparison of the '99 team with the 2013 team and a prediction of who would win in a one-off fantasy match for conjecture.
Begin Slideshow

»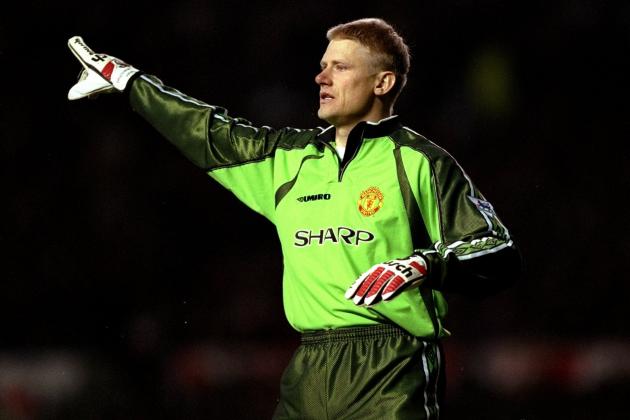 Alex Livesey/Getty Images

A tough one to kick things off—the Danish rock Peter Schmeichel against the cat-like David de Gea.
The former played close to 400 games for the Red Devils in all competitions and is one of the club's greatest legends of the modern era, while the latter is a fast-improving 22-year-old in the burgeoning stage of his Old Trafford career.
Schmeichel was an expert shot-stopper with an immense presense in the box and an uncanny ability to scare the living daylights out of opponents.
David de Gea may not be at the same level as Schmeichel in terms of commanding the back line and dealing with crosses, but his sharp reflexes are as good as any, today.
Verdict: 1999—Perhaps one day De Gea will reach similar heights, but there are few in history comparable with the Great Dane.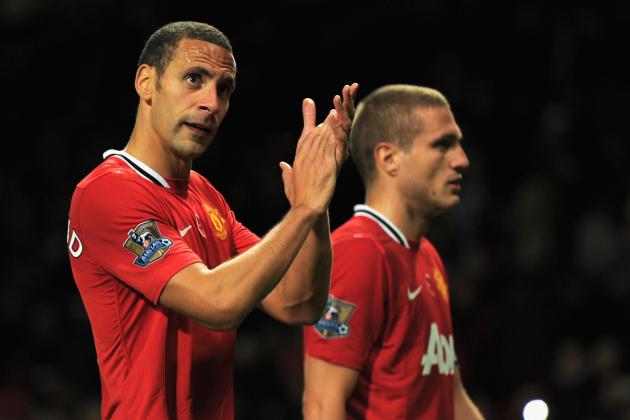 Michael Regan/Getty Images

The treble-winning side of the 1999/98 season wasn't without its defensive wobbles. The side conceded 37 goals in 38 games in the Premier League, including three in games against Sheffield Wednesday, Middlesbrough and Arsenal.
Jaap Stam was a beastly force in central defence alongside the capable Ronny Johnsen, while Gary Neville and Denis Irwin were intelligent, reliable players on either flank.
Manchester United's current defence may just have the edge over their 1999 counterparts, though it's a very close call.
Rafael and Patrice Evra are excellent players, but it's Nemanja Vidic (who is, in truth, a very similar player to Stam) and Rio Ferdinand who are superior in the middle.
Verdict: 2013—Despite their relatively poor form this season, the 2013 defence has a slight edge.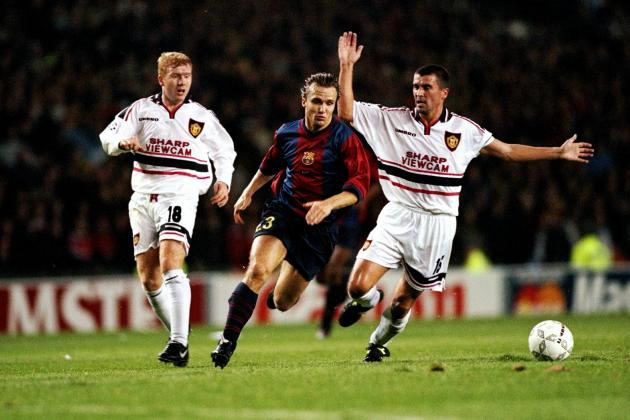 Mark Thompson/Getty Images

Manchester United's midfield during the treble-winning campaign was one of the greatest in the club's history.
All four of the creative David Beckham, the flying Ryan Giggs, the marauding Paul Scholes and the relentless Roy Keane are club legends for their exploits during their careers.
Any midfield quartet comprised of players from the current squad wouldn't stand a chance trying to control and contain the above names.
Michael Carrick and Tom Cleverley are a top-quality, if unspectacular central partnership, while Nani and Ashley Young can be effective players on their day, but all are outmatched by their respective opponents.
Verdict: 1999—Not even close.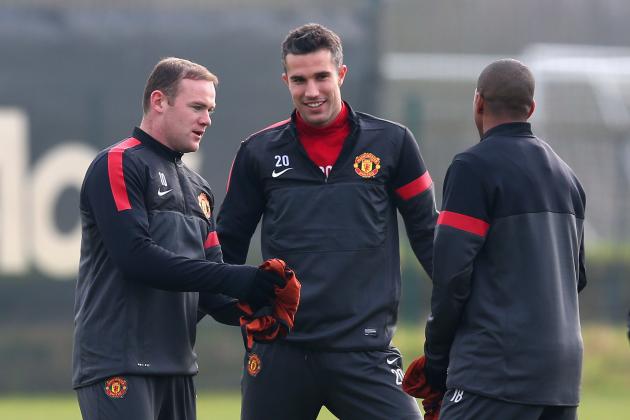 Alex Livesey/Getty Images

Andy Cole and Dwight Yorke formed one of the most devastating attacking partnerships in Manchester United history in the late-1990s and early-2000s.
The two combined for 53 goals during the treble-winning campaign, developing a nearly telepathic understanding of one another.
Wayne Rooney and Robin van Persie are yet to reach that same point, but on paper, they are the two superior talents.
Both are technically proficient, clinical forwards who have combined for 36 goals so far this term, and will surely add to that total in the coming months.
Verdict: 2013—The 1999 team also had Ole Gunnar Solskjaer and Teddy Sheringham thrown into the mix, but in terms of an attacking duo, Van Persie and Rooney come up trumps.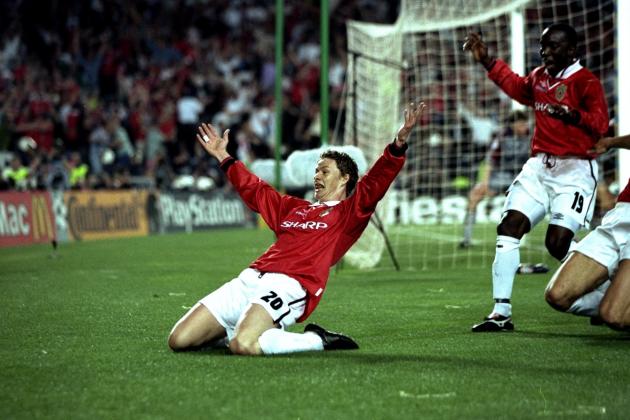 Ben Radford/Getty Images

1999 Team 3-2 2013 Team
It would be a close, hard-fought affair, but I would fancy the 1999 team to find a way to beat Fergie's current best XI.
Their fluency and effective use of the wings through Ryan Giggs and David Beckham should ultimately prove the difference, though one could count on Robin van Persie finding the back of the net at least once.
Of course, we'll never know who would win were the two sides to face off—your guess is as good as mine.
But one team won the treble while the other still only dreams of it.
Who do you think would triumph in a match between the classes of '99 and '13?