The Philadelphia Sixers stood still at the NBA trade deadline, and that will likely cost them a spot in the playoffs this season. Without bolstering the frontcourt and with Andrew Bynum's return date still in question, the Sixers now stand four games out of the playoff picture at 22-32 and are currently riding a five-game losing streak.

There were a few moves that would've made sense for the Sixers at the deadline and helped them immensely in the second half with or without Andrew Bynum.
Move No. 1: Trading Evan Turner and Spencer Hawes to the Atlanta Hawks for Josh Smith

The offer was on the table, and the Sixers declined. Philly.com's John Mitchell reported that the Atlanta Hawks had contacted the Sixers with a deal centered around forward Josh Smith:

According to a pair of league sources with knowledge of the discussions, the Atlanta Hawks approached the Sixers seeking to acquire Evan Turner and Spencer Hawes in exchange for forward Josh Smith. Smith will be an unrestricted free agent this summer.

Bynum factors into any decisions about the team's future.

"So much is Andrew Bynum's health and what he is going to be able to do for us going down the road," Collins said. "But we have to be very careful where all of a sudden you are trying to make a deal for something. You can't trade for a free agent because you could give something up and they don't re-sign. Then you've borrowed them for 30 games."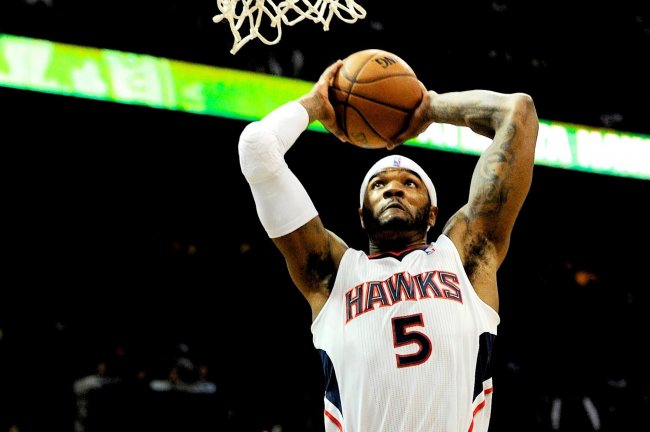 USA TODAY Sports
Smith would've added offense, defense and athleticism to the Sixers roster and would've rejuvenated the fanbase who seems to have given up on the organization this season.
Smith averages 17.2 points, 8.7 rebounds, 4.2 assists and 2.1 blocks for the Hawks starting at the power forward position. With Thaddeus Young back from his left hamstring injury, the Sixers would've had a potent duo for Jrue Holiday to feed the ball to on offense.

Move No. 2: Trading Evan Turner and Arnett Moultrie to the Sacramento Kings for Tyreke Evans
As ESPN's Tom Haberstroh reported before the trade deadline:

The ultimate "change of scenery" trade. With the Kings in the midst of a possible sale, it's highly unlikely they would sign off on a deadline deal involving Evans, who was once considered the future of the franchise. But even so, it's clear that the partnership with DeMarcus Cousins and Evans isn't working; the Kings have lost by 7.8 points per 48 minutes with that duo on the court, which is somehow worse than the team's average score margin overall.

The Kings and 76ers find themselves in similar predicaments with Evans and Turner. Like Evans, Turner hasn't found his groove since being a top-five pick, and the Philadelphia organization has clearly (and justifiably) favored another youngster (Jrue Holiday). Aside from an improved 3-point shot, Turner has been stuck in neutral since his debut season, and with a 12.7 PER he remains one of the biggest busts in recent drafts.

The Kings would probably need another asset besides Turner since Evans is the superior player. Moultrie may not be enough to make it worthwhile, but Lavoy Allen isn't exactly lighting the NBA on fire, either. Still, something feels right about a swap centered around Turner and Evans. Both franchises could use some fresh faces on the floor.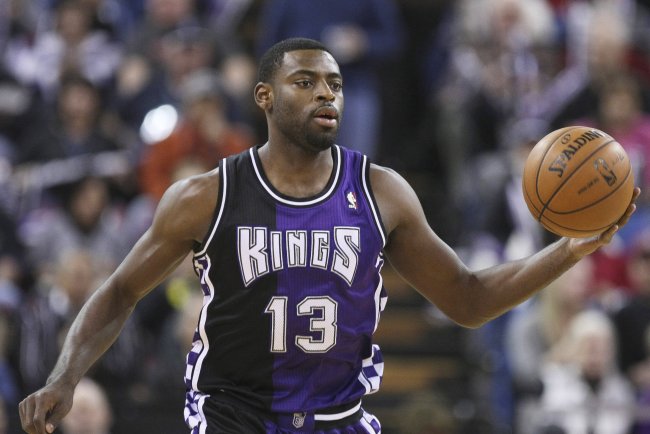 USA TODAY Sports
Evans' production has been on a steady decline since he entered the league in 2009, where Turner's has steadily increased. Turner also brings a lot more versatility to his game than Evans. Nevertheless, Evans would've at least given the Sixers a more consistent scorer and pure shooting guard for the future. Turner has played out of position as a small forward all season for the Sixers and has recently looked unhappy on and off the court.

Evans is also from Chester, Pennsylvania (right outside the city of Philadelphia) so it would be a welcome home situation for Evans to showcase his talent. Playing in front of his hometown friends and family on a nightly basis may have re-inspired Evans' play and rejuvenated his career. Instead we'll never know.


Move No. 3: Trade Evan Turner and Spencer Hawes to the Utah Jazz for Al Jefferson

With the Sixers still uncertain of Andrew Bynum's future with the team, they could've made a play at landing Al Jefferson in a trade before the deadline by using Turner and Hawes as trade bait. Jefferson is known around the NBA as one of the top rebounders. He's also an above average scorer and shot-blocker.

According to thesixersense.com, trading for Jefferson's expiring contract would've been a great move to bolster the Sixers front-court for the rest of the season.
The rumor that has surfaced and drawn the most attention would send Turner to Utah for Al Jefferson. The 28 year old center is averaging 17.4 points and 9.5 rebounds per game this season, and has a contract that expires this summer. Jefferson would be a more than capable replacement until Bynum returns. The question that remains is what to do with him after Bynum and Young are both back in action.
Bleacher Report's Zachary Aurthur added to this report with the addition of Spencer Hawes. He explains:
The most present issue is that Jefferson's contract is worth $15 million whereas Turner's is only worth $5.3 million. That leaves about $10 million for the Sixers to to make up and that always makes things hard. That's also the only reason that Spencer Hawes and his $6.5 million contract are thrown into the trade. The other difficult part about Jefferson's contract is that this is his last year on his current deal. Who knows how likely he is to re-sign with the Sixers at the end of the season?

And how can we forget that Philadelphia has another big man waiting on the sidelines. Andrew Bynum has yet to make a return, but having somebody in his spot when he's ready to come back can't feel good. On top of that, having Bynum and Jefferson on the last year of their deals would make for an interesting offseason.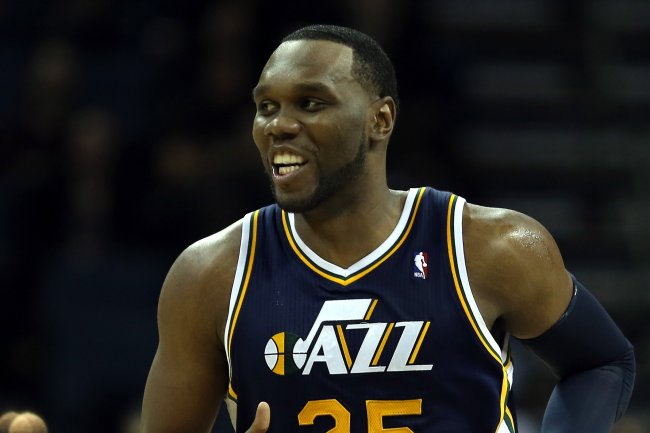 Streeter Lecka/Getty Images
For the Sixers it would've been better to worry about how they were going to use too many talented bigs on the team rather than sending Young back to the bench in Bynum's return. Most likely the Sixers would've moved Young to the small forward position and started Jefferson at power forward alongside Bynum. It would've been interesting to see how Young responded to playing small forward again. He's started at power forward all season and he's rarely played small forward during his NBA career. It's a deal that would've made both teams happy.


Final consensus: In each case the Sixers would've likely ended up with at least five more wins than they'll receive with their current lineup by seasons end.
Smith and Evans would've fit in perfectly with the Sixers' run and gun style of play, while Jefferson would give the Sixers a physical guy in the post who can also rebound and score (things the team has lacked in all season).
The ownership sat on their hands at the deadline, however, and are continuing to lose their fanbase with every loss.