Michigan Football: 5 Players Under the Most Pressure in Spring Practice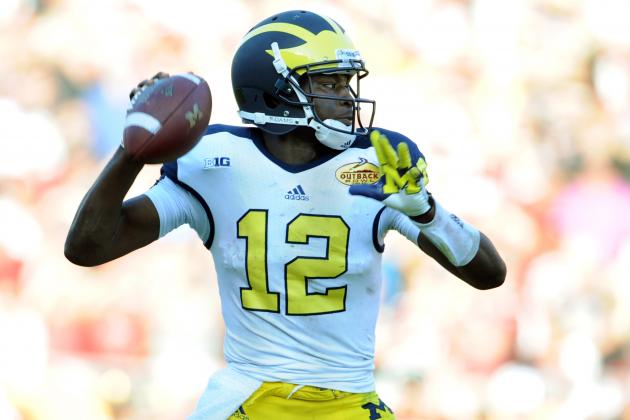 Al Messerschmidt/Getty Images

As we near spring ball, there will be a number of players who fans will be keeping an eye on.
The five players on this following list are, in my opinion, the five who will have the most pressure on them throughout spring practices.
Whether it's living up to expectations or filling positions of need, it's crucial that these five men perform.
Who are the ones that will be under a microscope throughout March and April?
Begin Slideshow

»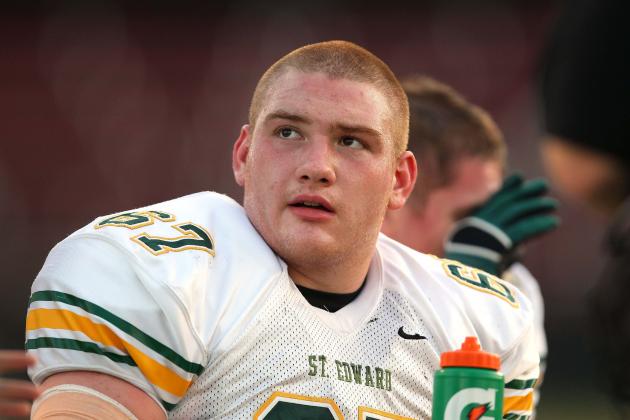 Danny Wild-USA TODAY Sports

Is it really fair to have a player that has never played a snap in college on this list? When you're as highly touted as Kalis was out of high school, then yes it is fair.
Kalis will only be a redshirt freshman, but he will also be expected to step in and likely start from Day 1.
Michigan's interior line is somewhat of a mess, but solid play from a youngster like Kalis could help shore it up. He figures to play left guard, but it wouldn't be a surprise if he moves around.
If Kalis isn't up to starting, this offensive line could be in trouble. With that said, he could help make it less of a liability with a strong season.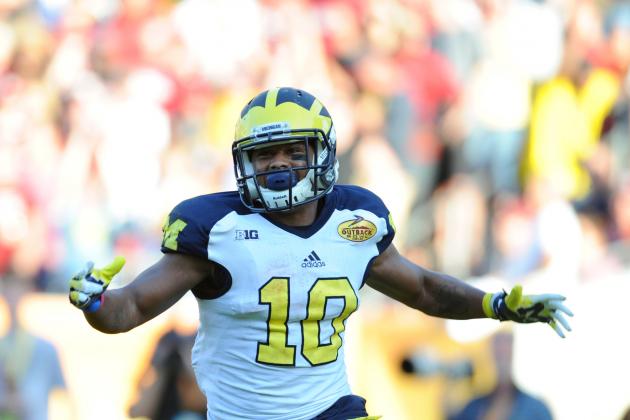 Al Messerschmidt/Getty Images

Seeing as how Jeremy Gallon is a proven commodity, how could he possibly make this list? It's simple.
Michigan is so thin and inexperienced at wide receiver, that Gallon needs to perform for this group to be successful.
He has shown he can be a solid receiver over the past two seasons, and that trend has to continue in 2013.
If for some reason he would have a down year, it would be absolutely devastating to this unit; that's why his contributions are so crucial.
Kim Klement-USA TODAY Sports

Ondre Pipkins played sparingly as a freshman, but now it's time for him to take that next step and become a starter.
He doesn't have to dominate, but just simply be a solid player at tackle. Besides, Quinton Washington looks like he's on the verge of being a dominant run stuffer, allowing Pipkins to not be rushed.
However, if Pipkins isn't ready to start, there could certainly be trouble. Even though the Wolverines are bringing in elite talent at defensive tackle, it's crucial to remember that the team is still young, thin and inexperienced at the position.
If Pipkins doesn't step up, there's a chance the team would have to turn to a redshirt freshman to start.
On the other hand, if he plays up to his potential, he and Washington could form a dominant tackle duo.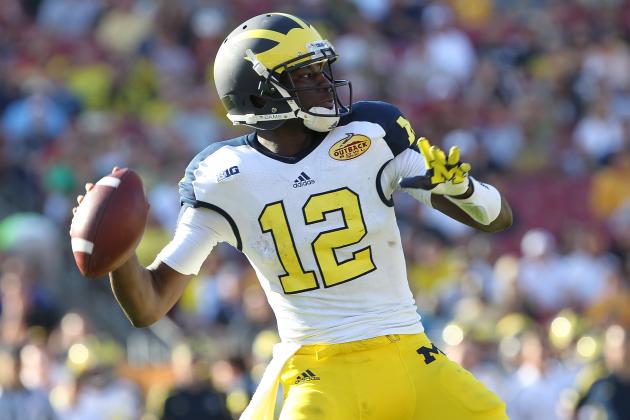 Kim Klement-USA TODAY Sports

It's no surprise seeing the Michigan quarterback on this list. Seeing as how he performed when given a chance last year, there's really not much reason to worry about Gardner.
However, some people will always ask "What if?" What if Gardner struggles and can't be relied upon? Then who steps in?
Can the team rely on Russell Bellomy? Would they have to turn to Shane Morris?
These are questions that hopefully won't be an issue, as Gardner is more than capable of running this offense.
As long as Gardner does what he needs to do, he'll be fine.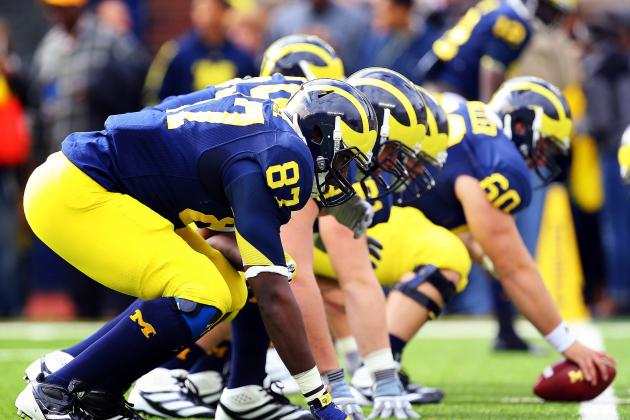 Mike Carter-USA TODAY Sports

This one may be a bit under the radar, but center is one of the most important positions on the field.
With Elliott Mealer graduating, Jack Miller is the clear cut heir to take over at center. However, he is young, inexperienced and untested. That could spell trouble.
I've already talked about the troubles of the interior line, and a strong showing by Miller would help shore up those problems.
Again, though, what if Miller struggles? Walk-on Joey Burzynski would be an option, as would Patrick Kugler once he arrives in the fall.
Miller needs to realize that the position is his to lose, grab it and run with it. That's asking a lot for a youngster that has never played meaningful minutes.