Boston Celtics vs. Portland Trail Blazers: Live Score, Results, Game Highlights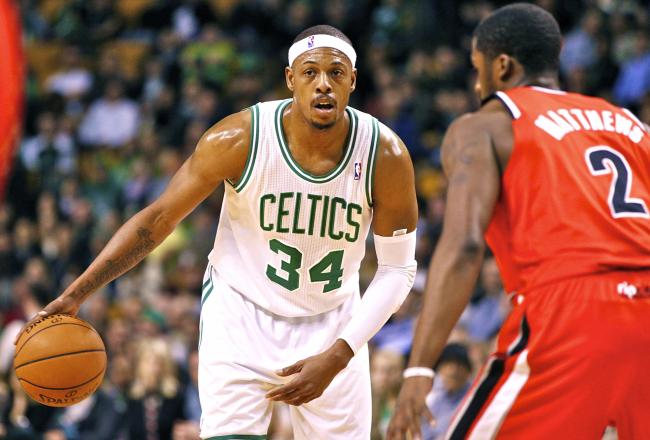 Commentary from the Portland Trail Blazers 92-86 victory over the Boston Celtics from the Rose Garden in Portland, OR on Feb. 24, 2013.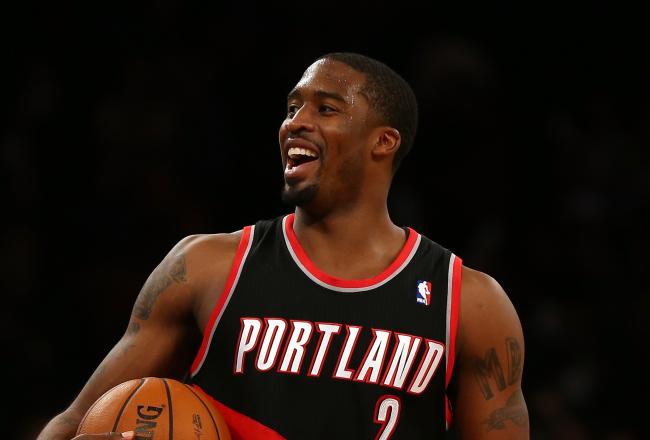 Damian Lillard was unable to score on the final isolation, but he got his own rebound and that wrapped it up for the Blazers.
I'd written for B/R weeks ago after the C's won their first four games without Rajon Rondo that this west coast trip would be the true test of whether they can sustain this. WIth three losses on the trip, that answer is an emphatic 'no.'
Keys to the Blazers win:
1) Hot shooting Wes Matthews: 24 points on 11 field goal attempts. The man was just knocking it down.
2) Productive bench: The Blazers got just 11 points from their bench, but that by no means tells the whole story. Victor Claver played very well and impacted the game defensively, while Meyers Leonard and Joel Freeland both looked good backing up J.J. Hickson and LaMarcus Aldridge. Eric Maynor adds some depth in the backcourt and allowed Damian Lillard to play off the ball.
3) Won Battle of the boards: Portland 47, Boston 36
BLAZERS 92, CELTICS 86 — FINAL
Wes Matthews' step away three gave the Blazers a six point lead with under a minute to go. Matthews is now 8-of-11 from the floor. The shot was a tough one, but Matthews stroke is pretty pure even when fading back.
BLAZERS 92, CELTICS 86 — 53.6 seconds, 4th
Damian Lillard found a way to get to the basket on a pick and roll because Avery Bradley went over the top of the pick and roll, and he wasn't quick enough to recover. Lillard finished at the rim and drew a foul for a three-point play. One small mistake by Bradley, and Lillard took full advantage.
BLAZERS 89, CELTICS 86 — 1:46 4th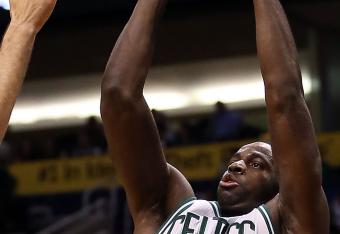 Brandon Bass became the fourth Celtic scorer in double-figures, as he dunked it down to cut the Blazers' lead to two.
All Blazers' starters are in double figures except their second-leading scorer on the season, Damian Lillard, who is 4-of-13 from the floor and very frustrated with Avery Bradley's hounding defense still.
BLAZERS 86, CELTICS 84 — 2:53 4th
Nic Batum, Wes Matthews and Damian Lillard have all played big minutes but still appear fresh. I guess that's the benefits of having young players.
BLAZERS 86, CELTICS 82 — 3:22 4th
Damian Lillard 9, Avery Bradley 8.
The problem is that the C's have let Lillard's teammates get very involved and Wesley Matthews is having a good night shooting the basketball (7-of-10 field goals)
BLAZERS 82, CELTICS 74 — 5:36 4th
Victor Claver has 11 rebounds in 19 minutes. He gets off the floor well and has a knack for finding the ball.
BLAZERS 82, CELTICS 74 — 5:48 4th, Celtics Timeout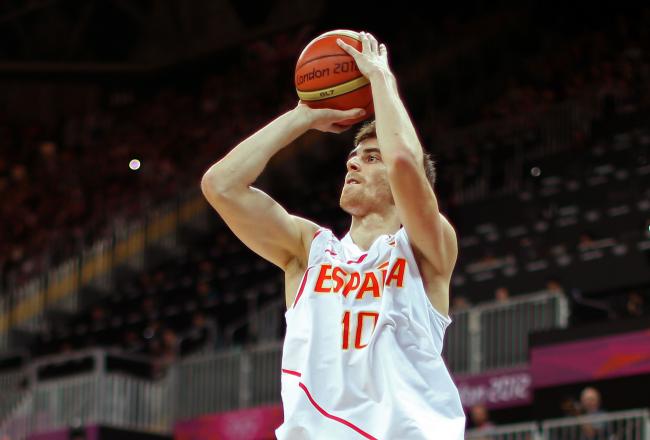 Victor Claver is a pretty good athlete and has made a few nice plays now. A blocked shot on a fast break by Paul Pierce was crafty, as Claver reached through and poked it away from Pierce without any contact.
BLAZERS 80, CELTICS 74 — 6:36 4th
The Blazers are trying to use Damian Lillard as a 2-guard now. Eric Maynor is running the point and Lillard is trying to play off the ball, and to try to use his speed against Jordan Crawford. Crawford's not slow, except when it comes to lateral motion defensively, which takes bending one's knees.
BLAZERS 80, CELTICS 73 — 6:50 4th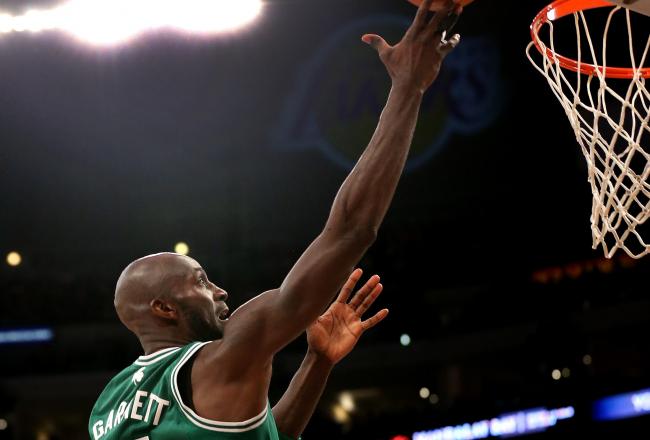 Kevin Garnett travelled on a dump-down under the basket. He's trying to take advantage of the inxperience of Blazers backup center Joel Freeland.
BLAZERS 77, CELTICS 73 — 9:10 4th, Timeout In Play
Jason Terry has switched onto Damian Lillard. Terry at one point was an above-average defender—and he's still better than Jordan Crawford.
BLAZERS 77, CELTICS 73 — 9:11 4th
Damian Lillard has finally caught a break from Avery Bradley's defensive harassment. Now he has the horrible defending Jordan Crawford on him. Expect Lillard to try to exploit the heck out of these next 2-3 minutes.
BLAZERS 75, CELTICS 73 — 9:51 4th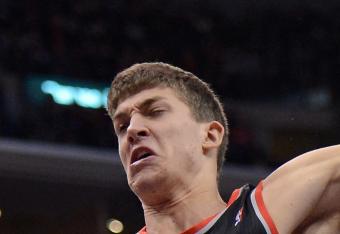 Meyers Leonard doesn't want the ball anymore, but he really has no choice. You know, since basketball is a 5-on-5 game. After getting the ball deflected twice and nearly throwing it away, Leonard was glad it was no longer in his hands.
BLAZERS 71, CELTICS 67 — End of 3rd
With Eric Maynor in the game, Avery Bradley has switched over to the 2-guard spot on defense to matchup with Wesley Matthews. He always covers the best perimeter player on the other team, and Matthews is as capable as anyone of getting very hot. Bradley won't let that happen.
BLAZERS 69, CELTICS 67 — 1:45 3rd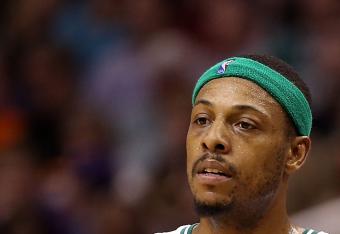 Paul Pierce has been so impressive with the way he has got all his Celtics teammates involved while also putting up big numbers. It is very reminiscent of the role he assumed when the C's featured Pierce and Antoine Walker. With Rajon Rondo out, Pierce has become a point-forward again.
Pierce has 21 points, five rebounds and five assists.
BLAZERS 67, CELTICS 63 — 3:18 3rd
Chris Wilcox and Brandon Bass at the 4/5 spots is a very small frontcourt for the Celtics. The Blazers have both LaMarcus Aldridge and Joel Freeland on the court, and though it isn't an appreciable height difference, it is a bigger lineup.
BLAZERS 60, CELTICS 59 — 5:34 3rd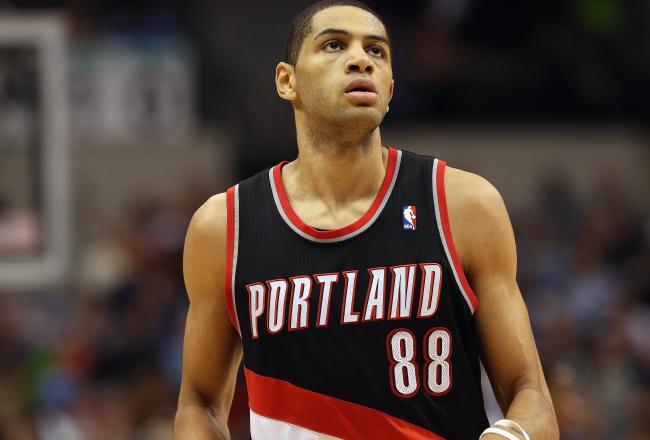 Nic Batum missed a "gimme" dunk but J.J. Hickson was able to score after a Blazers' offensive rebound.
CELTICS 57, BLAZERS 56 — 7:20 3rd
An Avery Bradley strip and steal led to the C's first lead of the second half and a Blazers timeout.
CELTICS 55, BLAZERS 54 — 8:32 3rd, Timeout
Brandon Bass hits a nice jumper on the baseline to cap off a 7-0 run. Again, it was Paul Pierce getting his teammates involved just as the 7-0 run in the second quarter. Pierce has 19 points and four assists.
BLAZERS 54, CELTICS 53 — 8:43 3rd
Avery Bradley has out-scored Damian Lillard 4-3. That's the value of a defensive stopper: shut down the best player on the other team and manage to put up more points.
BLAZERS 52, CELTICS 49 — 9:54 3rd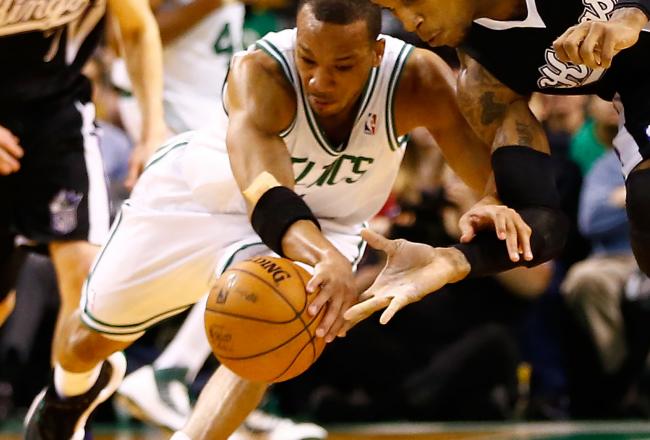 The Blazers isolated Damian Lillard on the last play of the second half, but Lillard shot a fade away three which airballed. Nic Batum cleaned up the mess, and the Blazers still exit the first half with a small lead despite the fact that Lillard has had a rough time with Avery Bradley's defense.
If anyone looked at a box score and saw Bradley's two points and one assist, they would think he had no impact on this game. But that's been far from the case. Far, far from the case.
BLAZERS 49, CELTICS 42 — Halftime
The Celtics bench has outscored the Blazers, but neither bench is putting many points on the board. Celtics 10, Blazers 7 -- in bench points.
BLAZERS 47, CELTICS 42 — 24.7 seconds in first half
The Celtics ball movement is what led to this little run. Courtney Lee's corner three and a nice KG jumper put the punctuation on Paul Pierce's deft passes, as Pierce picked up an assist on the Lee bucket, but was not credited with one on KG's jumper.
BLAZERS 41, CELTICS 39 — 1:30 2nd
There's a healthy smattering of Celtics fans at the Rose Garden tonight, and they're making some noise with the C's back in this one.
BLAZERS 41, CELTICS 39 — 1:31 2nd, Blazers Timeout
Meyers Leonard's finish with a spinning hook shot coming off a pick and roll with Damian Lillard re-extended the lead to eight. Leonard was fouled and will look to finish a three point play when coming back from timeout.
BLAZERS 40, CELTICS 32 — 2:44 2nd
This article is
What is the duplicate article?
Why is this article offensive?
Where is this article plagiarized from?
Why is this article poorly edited?