UFC 157: 5 Fights for Robbie Lawler to Take Next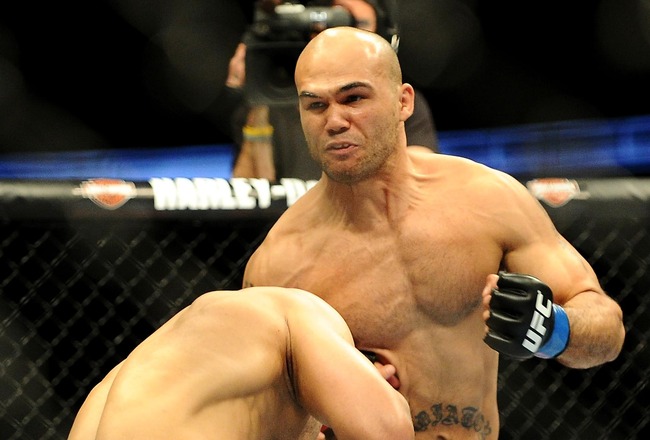 Jayne Kamin-Oncea-USA TODAY Sports
One of the more surprising outcomes from Saturday's UFC 157 had to be Robbie Lawler's triumphant return to the Octagon with his quick ground-and-pound finish of Josh Koscheck.
While referee Herb Dean's decision to call the fight may have been a bit premature, there was no denying that the old "Ruthless" is back and better than ever after dropping down to 170.
With an impressive win over a top-10 welterweight now in his back pocket, let's explore who may be next for the hard-nosed veteran.
Tarec Saffiedine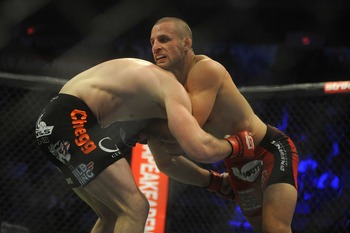 USA TODAY Sports
Strikeforce's final welterweight champ Tarec Saffiedine impressively beat down Nate Marquardt in the now-defunct promotion's last event, and he would be a great stylistic matchup against Lawler.
Saffiedine's more technical kickboxing would be interesting to see against Lawler's heavy hands and make for a great battle of Strikeforce imports.
Patrick Cote
Eric Bolte-USA TODAY Sports
Another veteran face who's clawed his way back into the UFC is one-time title challenger Patrick Cote.
Like Lawler, the Canadian is hoping for a rejuvenation in his career by dropping down to welterweight and is set to make his divisional debut against Bobby Voelker at UFC 158.
If he wins, I'd love to see him take on Lawler next, as both men are known for their devastating KOs.
Court McGee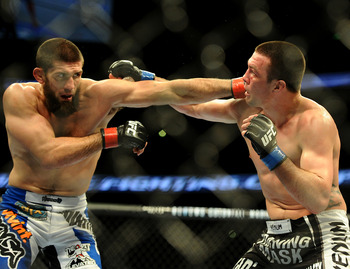 Jayne Kamin-Oncea-USA TODAY Sports
Another winner from Saturday night who also made a successful drop to welterweight is former The Ultimate Fighter winner Court McGee.
"The Crusher" is a well-rounded and dangerous fighter, making this potential matchup look like a war on paper.
While Lawler is the seasoned veteran, McGee's skill set and athleticism would be an interesting test for "Ruthless."
Matt Riddle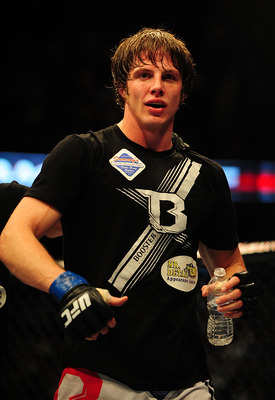 Anne-Marie Sorvin-USA TODAY Sports
While Matt Riddle has taken out some of the UFC's top welterweight prospects in his last few outings, the TUF alum has drawn a lot of criticism for the wins.
He is accused of employing an overly safe game plan highlighted by his relentless attempts at takedowns. A bout with Lawler, however, would be anything but boring.
Lawler showed in his Octagon return that he has the takedown defense to contend with some of the UFC's top wrestlers, so I doubt that Riddle would be able to drag him to the ground. The veteran would force him to stand and trade, making for a very interesting stand-up battle.
Tyron Woodley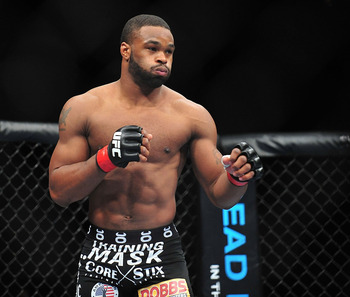 Gary A. Vasquez-USA TODAY Sports
My top pick for who Lawler should face next is fellow Strikeforce import Tyron Woodley.
The former NCAA Division I wrestler also had an impressive showing in his UFC debut, knocking out Jay Hieron in the second round of their UFC 156 bout.
With both men owning big KO wins over heavy-handed veterans in their recent Octagon appearances, this potential matchup would likely end with a bang.
Keep Reading