Ronda Rousey vs. Liz Carmouche Results: What the Casual Fan Learned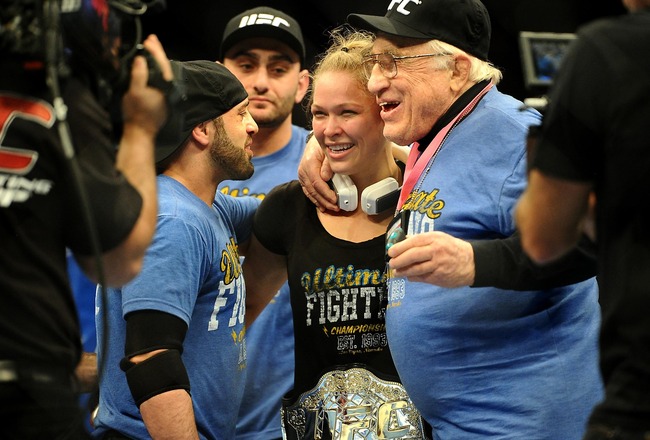 Jayne Kamin-Oncea-USA TODAY Sports
UFC 157 was one of the UFC's most historic events. It was the first card headlined by an all-female bout, with Ronda Rousey defending her anointed 135-pound title against Liz Carmouche.
The fight in Anaheim, California, on Saturday night went much as expected, with Rousey scoring the inevitable armbar stoppage in the first round. But for the casual fan, there were plenty of takeaways and realisations.
Robbie Lawler Has Some of the Heaviest Hands in MMA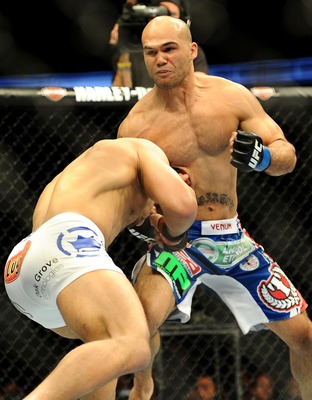 Jayne Kamin-Oncea-USA TODAY Sports
This was Robbie Lawler's first fight in the UFC since October 2004, when his loss at middleweight to Evan Tanner set him off looking for a pay cheque in outside organisations.
Since then he has made a name for himself in Strikeforce, where he narrowly missed out on the 185-pound title in a fight against Ronaldo Souza. Now back in the UFC following the dissolution of that promotion, Lawler has dropped to welterweight—a division he hasn't fought in since before that loss to Tanner.
Though his career over the last eight years has been mixed, he's shown himself to possess devastating knockout power in his hands. The casual fan discovered that too at UFC 157 after punches to a downed Josh Koscheck earned Lawler his first UFC win in years and his 17th career knockout.
Ronda Rousey Is Really Good at Armbars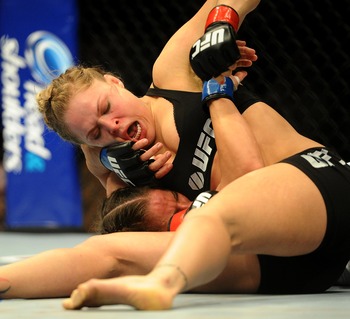 Jayne Kamin-Oncea-USA TODAY Sports
Her reputation has been built on armbars, and now a much-wider UFC audience has also witnessed Ronda Rousey's incredible ability to take her opponent's arm.
Liz Carmouche was well prepared for Rousey's game plan and lasted longer than most—more than 20 seconds longer than Miesha Tate, who was the only other woman to almost take the former Olympian into the second round.
But Rousey's MMA is just too good, and it was only a matter of time before Carmouche's arm finally fell to the 135-pound champ.
Lyoto Machida Wins by Running Away a Lot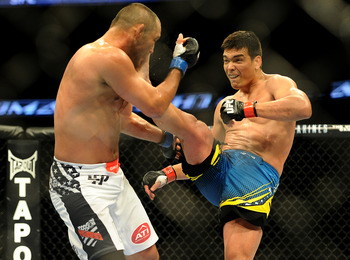 Jayne Kamin-Oncea-USA TODAY Sports
Lyoto Machida has achieved great heights in MMA using his "elusive" style of fighting.
Using angles, range and incredible timing, Machida has scored some incredible knockouts and captured the light heavyweight belt. He's also been dragged into all-out wars against such aggressive opponents as Mauricio Rua and Quinton Jackson.
But if he's allowed to fight his own fight, it's clear that Machida is happy to just "stick and move" to a quiet decision win. He starts all of his fights "feeling out" his opponent, and in this "feeling out" process, he's scoring points. Against Dan Henderson, he took that strategy to the final bell and won.
Women Can Headline a UFC Event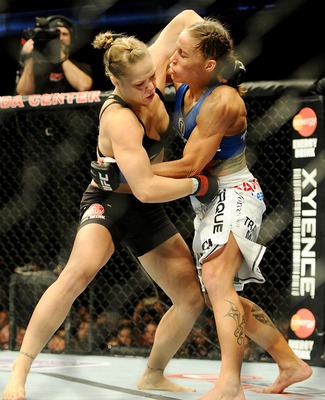 Jayne Kamin-Oncea-USA TODAY Sports
The idea of women's MMA has divided fans, and it has taken the UFC 20 years to finally come round to letting girls fight in the Octagon.
That historic first woman's UFC match, a title fight between star Ronda Rousey and Liz Carmouche, fully delivered. Coming after a snorefest between Dan Henderson and Lyoto Machida on the co-main event, it saved the whole night and proved that women's MMA does have an audience.
Matt Grice Has a Warrior's Heart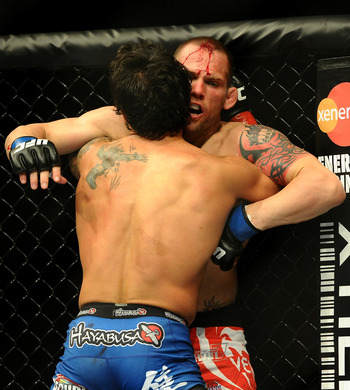 Jayne Kamin-Oncea-USA TODAY Sports
In the fight of the night, it was the guts and determination of Matt Grice to survive a barrage of destructive blows from Dennis Bermudez that served up the most memorable moments from UFC 157.
Since making his featherweight debut, Grice has started turning heads, especially since he won a similarly brutal war against Leonard Garcia in his last fight in June 2012.
This time, however, he couldn't summon enough courage to overcome Bermudez and found himself on the wrong end of a decision. But boy, did he try.
Keep Reading