The Shield's Dominance Will Continue Past WrestleMania 29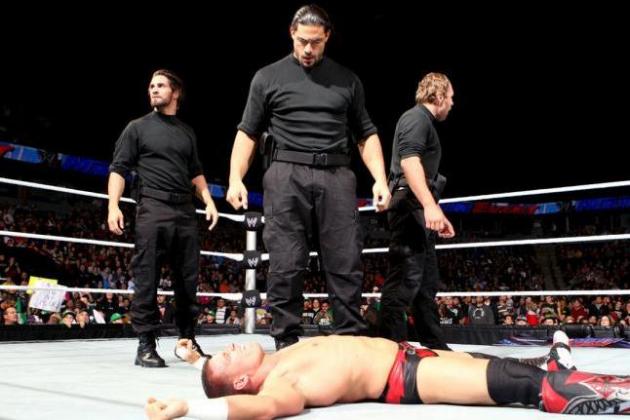 (WWE.com photo)
There definitely is strength in numbers.
Since bursting onto the WWE scene at last November's Survivor Series, The Shield has made life more than uncomfortable for WWE's top babyfaces. They have taken WWE's top babyfaces and made them look more like jobbers. Their pack mentality definitely puts the odds in their favor whether they charge the ring under cloak of darkness—as they did on Raw and at last month's Royal Rumble—or calmly walk down the steps through the fans on their way to the ring.
There is no doubt that the trio of Dean Ambrose, Roman Reigns and Seth Rollins has caught the attention of WWE stars such as John Cena, Sheamus, Chris Jericho and Ryback. On two straight nights, The Shield defeated combos of those Superstars in three-man tag team matches. And from the moment they first set foot in WWE, they have made Ryback their personal plaything, knocking him around like one of those WWE Brawlin' Buddy toys.
Nothing has been set in stone yet, but it has to be a gimme that The Shield will play a major part at WrestleMania 29.
In the past, WrestleManias have served as both starting and stopping points in programs. But in The Shield's case, it will serve as a launching pad for dominance through the rest of 2013 and beyond.
Let's take a look at how they could dominate.
Begin Slideshow

»
At some point in the future, one or more members of The Shield will be holding titles. Likely it will be the tag team championship, but there is nothing to say that they could not compete for individual titles, too.
If it turns out to be the tag team titles, that could be a sign of WWE's plans for the division. Tag team wrestling became relevant again last year with the crowning of Team Hell No as champions and the development of teams like the Rhodes Scholars and Prime Time Players.
But with Team Hell No feuding internally, the dissolving of the Rhodes Scholars and the injury to Darren Young of the PTP, it appears that any traction the division gained has been lost.
Putting the titles on The Shield could cause the division to regain that traction and take it even further. As an added bonus, WWE should apply the "Freebird Rule" to a Shield championship, meaning any two Shield members could defend the belts in any match. That would keep the fans—and supposedly their potential opponents—guessing about who would be in the ring.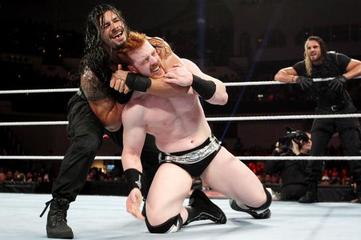 (WWE.com photo)
When The Shield attacked Ryback at Survivor Series and then began taking out other WWE babyface Superstars, feud possibilities came rolling in.
Right now, The Shield seems to be content on being in the ring as a team. But at some time or another, the time and circumstance will call for them to be in the ring individually.
A feud involving Reigns and Sheamus seems to be the first likely individual program on the horizon. After all, Reigns put Sheamus through the barricade at Elimination Chamber. Then the next night, Sheamus and Reigns pounded on each other constantly outside the ring.
Several matches between these two big men would be worth the price of admission—although in reality, Rollins and Ambrose probably would be at ringside to interfere as needed.
Other good singles feuds would be Ambrose against Daniel Bryan or Rollins against Randy Orton.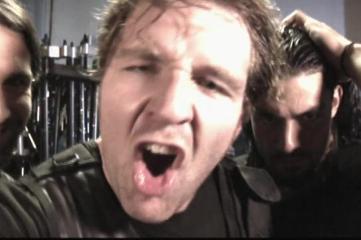 (WWE.com photo)
Lately it seems that the more a character stays in heel mode, the more fans begin to cheer for him.
Look at guys like Steve Austin or Randy Orton. It's not so much that they became a babyface as much as they became an anti-establishment hero—a 'Tweener, if you will. They did not embrace the glad-handing, do-the-right-thing angle that so many faces do, but they were still wildly cheered wherever they went because they did their own thing.
As The Shield get more and more into their pursuit of "justice," it is more than probable that they will start developing a fan following (if they have not already). Pretty soon, the cheers will drown out the boos.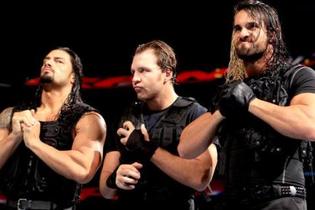 (WWE.com photo)
If The Shield had come out and gone after WWE's midcard talent, like 3MB has done, then their dominance would definitely be in question.
But they did not do that. They went after WWE's big fish and did so with a vengeance.
The Shield has proven that they are more than just hired guns or attack dogs. They have shown their mettle in the ring against the best that WWE has to offer…and they have been successful. The bodies they have left behind look like a Who's Who of WWE faces.
There is an old, overused saying that the sky is the limit. As it stands now, there appears to be no limit to what The Shield will do in WWE.
There is another old saying: What goes around comes around. Sooner or later, the "next big thing" will appear, and The Shield could become just another group of WWE Superstars waiting for their next push.
Not likely anytime soon, though. Look for The Shield to continue fighting injustice the rest of this year and well into 2014.
Follow Bill Atkinson on Twitter at @BAtkinson1963.