Norwich City: 5 Things About Everton Win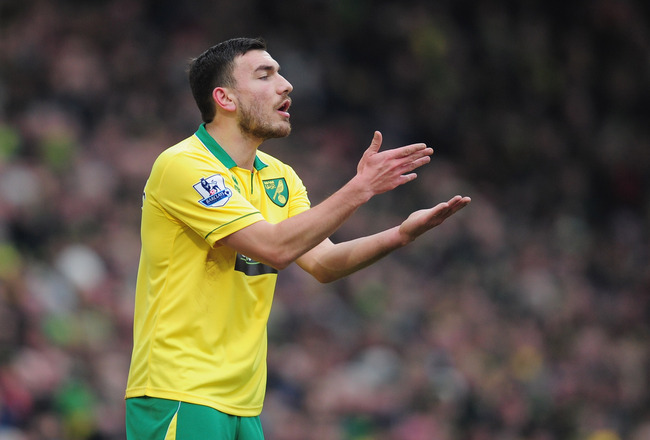 Jamie McDonald/Getty Images
I think it's safe to say that every Norwich City fan is delighted with the late show against Everton that resulted in three priceless Premier League points with a 2-1 win. It's fair to say that many of us were fearing the worse when it was 1-0 to Everton with not long to go in the game.
Most of us would have been happy enough with a point at that stage, so to come back to win the game was truly a dream come true. Those who saw the game will know that the Canaries were not at their best, but it was the result that was all-important.
Takes the Pressure Off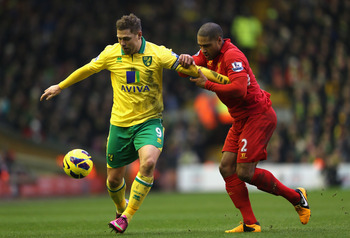 Mark Thompson/Getty Images
I don't want to suggest that there was any real pressure on Chris Hughton or Norwich City. But I know a number of fans were nervously looking over their shoulder at what the teams below were doing.
However, with an eight-point gap now established, everyone can afford to relax a bit ahead of the difficult trip to Manchester United.
It Means That Survival Is Now Within Touching Distance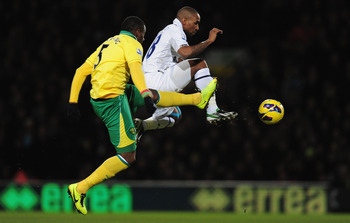 Jamie McDonald/Getty Images
It's a guessing game on how many points will actually be required to stay in the league. However, to have broken through the 30-point barrier is a great place to be. I have often thought that anything beyond 35 points would be an area to be supremely confident, and that is now only one more win away.
It's also useful to be in close company to Fulham and Stoke City, teams that most people wouldn't expect to be involved in the relegation fight.
Maybe These Tactics Aren't so Useless After All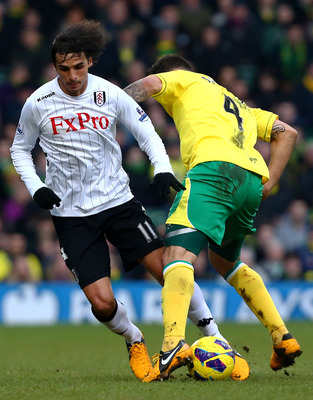 Jan Kruger/Getty Images
Chris Hughton played the usual way for much of the match by soaking up a lot of pressure and attacking with caution. I think it's fair to say that this strategy was frustrating fans, especially after Everton took the lead.
However, in the end the tactic worked, with Norwich grabbing that late winner through Grant Holt. This all proved that despite the reservations of the fans, this is a tactic that can certainly work if executed as perfectly as it was on Saturday.
Looks Like Subs Can Come on Early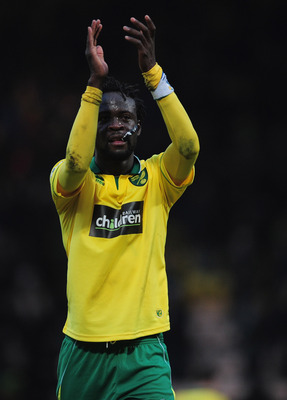 Jamie McDonald/Getty Images
Hughton changed things up a fair bit against Everton by introducing Kei Kamara rather early in the second half. However, it was certainly a good decision as he became the first from Sierra Leone to score in the Premier League and then played a part in assisting Grant Holt for that vital winner.
However, What to Do with Wes Hoolahan?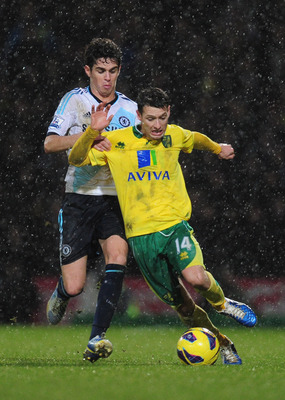 Jamie McDonald/Getty Images
Clearly, this was far from the best performance that Wes Hoolahan has enjoyed in the Premier League with Norwich. However, it would be unfair to blame the player completely, because he clearly struggles to get into a match when stuck out on the wing.
But if Hughton wants to play two up front, then it will become harder to accommodate the Irishman. It will be interesting to see how Hughton looks to solve that problem.
I have a feeling that Wes might be used as an impact sub. However, there is always the possibility of the Norwich boss using a different tactical approach away from home.
For instance, the next match is away to Manchester United, and I would be surprised to see two strikers being used in the game from the start.
Keep Reading