Jimmie Johnson Holds off Dale Earnhardt Jr. to Win Daytona 500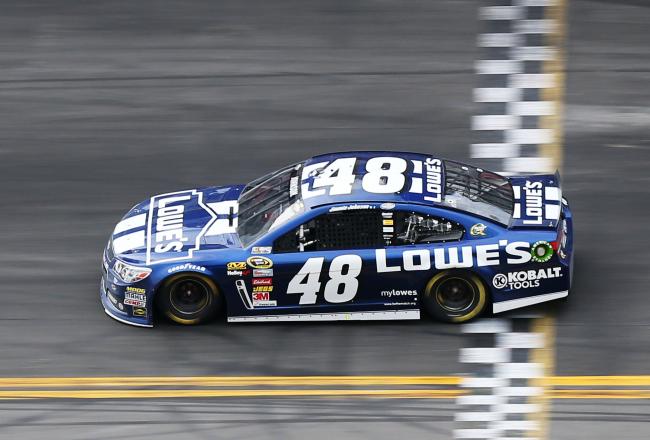 Matthew Stockman/Getty Images
The 2013 Daytona 500 started off the season with a bang.
From Danica Patrick leading laps and finishing in eighth place after racing around in the top 10 for most of the day, to the first point's race debut of the Gen-6 car, the Daytona 500 was filled with excitement.
Jimmie Johnson would be the one in the end who managed to hold onto first place and won his second Daytona 500, and the seventh for Hendrick Motorsports.
We also saw two multi-car wrecks during the race, and favorites like Tony Stewart and Kevin Harvick were knocked out of contention early on.
The Daytona 500 started off the NASCAR season the right way, and if it was a preview of what to expect, this year should be one of NASCAR's best.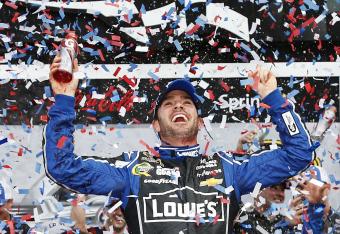 Did you enjoy the Daytona 500? The race wasn't as exciting as I was expecting, but it was overall a good race.
We got to see the Gen-6 car in action on the biggest stage in NASCAR, and Danica finishing in eighth, and even leading laps was a nice surprise for the sport.
The biggest story of the day though, is Jimmie Johnson winning his second Daytona 500.
That wraps it up for the liver coverage of the Daytona 500, thanks for sticking with us here on Bleacher Report for this historic race!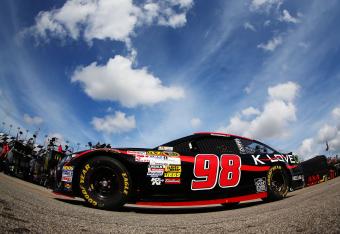 It speaks highly of the new Gen-6 car to see guys like Michael McDowell and J.J. Yeley finish in the top 10.
The new technology is making it so smaller organizations can compete with the bigger drivers, as we saw during the final laps of the 500.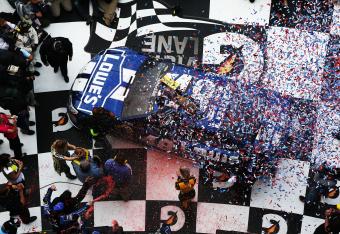 Final top 10:
1. Jimmie Johnson
2. Dale Earnhardt Jr.
3. Mark Martin
4. Brad Keselowski
5. Ryan Newman
6. Greg Biffle
7. Regan Smith
8. Danica Patrick
9. Michael McDowell
10. J.J. Yeley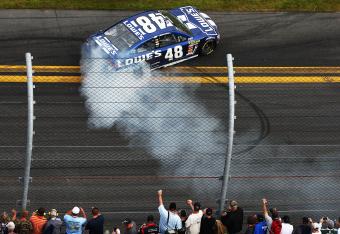 I wonder if Jimmie still feels this way:
I keep telling myself I like plate racing but it's getting harder and harder...

— Jimmie Johnson (@JimmieJohnson) February 17, 2013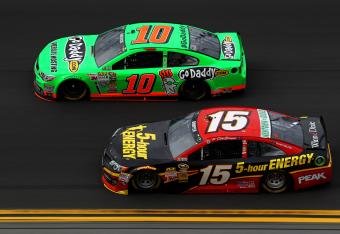 Danica managed to finish in eighth place. Probably a lot higher than most people expected.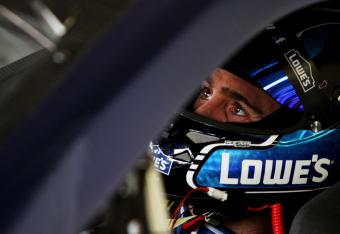 Jimmie Johnson wins his second Daytona 500! Clearly Johnson is still the man to beat in NASCAR.
Crash! But they keep going. Jr almost made the pass, but couldn't get in front of Johnson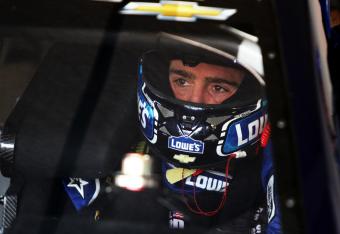 The top drivers are back in single file racing, and it looks like it's going to be hard to pass Johnson. Biffle might need the help of a caution flag to make his move.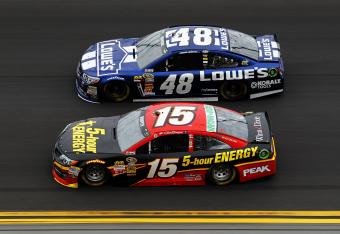 Jimmie Johnson is out in front with six Laps to go. Danica and Biffle are in a good position to make a move on the final laps of the race, but will they be able to get in front of Johnson?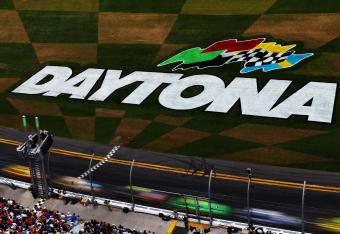 Caution out with nine Laps to go.
From single line racing for most of the race to three wide with only 12 Laps to go. These drivers are putting on a show.
Danica has been in the top 10 for a good part of the race and is now sitting close enough to the front where she looks like a serious contender to win the Daytona 500.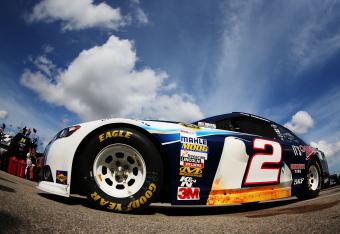 Keselowski was involved in both of the multi-car crashes today and is leading the race with a taped up hood.
Keselowski vs. Johnson. No better way to restart with 19 Laps to go.
Truex Jr. runs into problems. What's up with the Toyota cars? They all seem to be failing after looking like top cars to win the race.
20 Laps to go, but still a lot of racing left. Most drivers filled up their tanks on the last round of green flag pit stops.
Caution out with 24 Laps to go. Jeff Burton hits the wall. Scott Speed out in front. Last driver to secure a "Race your way in" spot.
27 Laps to go
Green flag pit stops start. This could play a huge role into who ends up winning the race.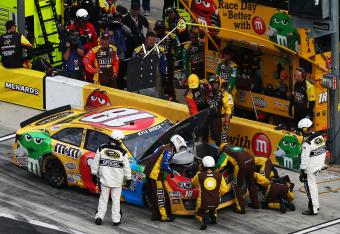 32 Laps to go
Even though two top Toyota's ended up in the garage, the 11 and 56 Toyota cars are still leading the race.
Matt Kenseth clearly had the car to beat. He also seemed a little more friendly than his teammate Kyle Busch who just stormed off after his car went to the garage.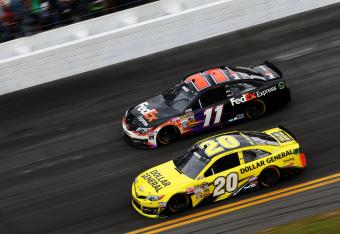 Joe Gibbs Racing went from looking extremely dominant to extremely unlucky in a matter of minutes.
Something is wrong with Kyle's car. He's gone to the garage.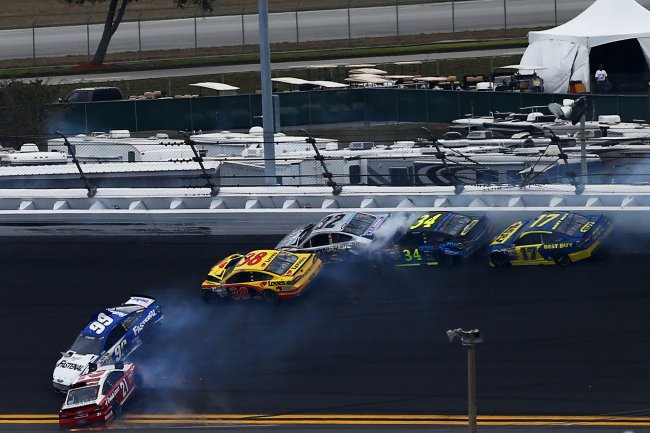 Jonathan Ferrey/Getty Images
This is what happened during the second wreck of the day: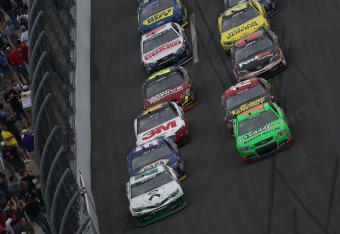 50 Laps to go
Top 10 update:
1. Hamlin
2.Kyle Busch
3. Truex Jr
4. Biffle
5. Johnson
6. Gordon
7. Labonte
8. Ambrose
9. Bowyer
10. Patrick
The side by side view FOX was using during commercial breaks was nice. Why did they only do it for the beginning laps of the race though?
This article is
What is the duplicate article?
Why is this article offensive?
Where is this article plagiarized from?
Why is this article poorly edited?