Kevin Duffy: Boatright a Rock-Star Hero in Aurora, Ill.
Use your ← → (arrow) keys to browse more stories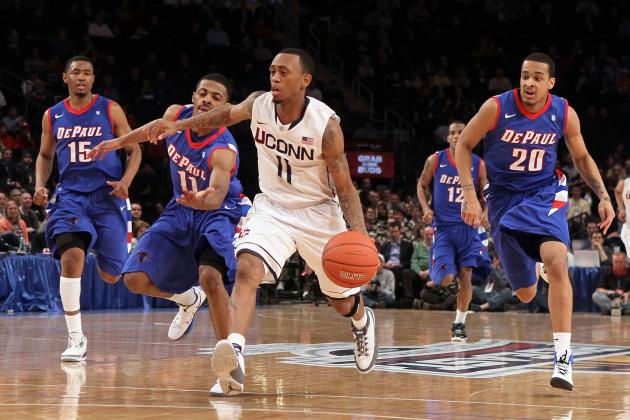 Jim McIsaac/Getty Images

ROSEMONT, ILL. -- A half-hour before UConn tipped at DePaul, Dejon Talbert, a senior guard at East High in Aurora, Ill., tried to describe Ryan Boatright's celebrity status back home. "It's like every time you step on the court, his name somehow comes up," said Talbert, a J.V. player when Boatright starred for the East High varsity. "It's his court."