Juventus Win 3-0 vs. Siena: 6 Things We Learned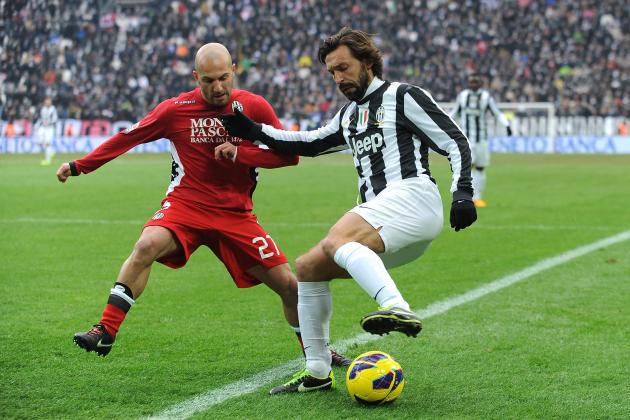 Valerio Pennicino/Getty Images

Seeing Juventus vs. Siena on the schedule isn't exactly something that gets your average calcio fan excited.
However, it turned out to be a bit of a show when all was said and done. Siena's Gianluca Pegolo kept it a lot closer than it could have been. Still, a 3-0 win for Juve means most of the show was the Bianconeri's class as they moved the ball so well all afternoon.
Juventus showed why they're Italy's best; they were just too much for lowly Siena. Here are six things we learned after Sunday's match.
Begin Slideshow

»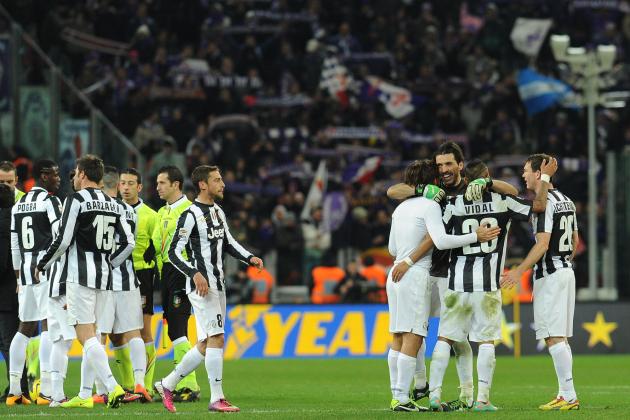 Valerio Pennicino/Getty Images

They haven't necessarily locked it down. A lot can happen over the next three months. But with a seven-point lead after Sunday's action, Juve would really have to lose concentration to not finish with the Scudetto this season.
It's not a sure thing, though. They travel to second-place Napoli on Friday.
They've done all they can to put pressure on the Partenopei ahead of Friday's clash. Napoli travel to Udinese Monday staring down a seven-point deficit.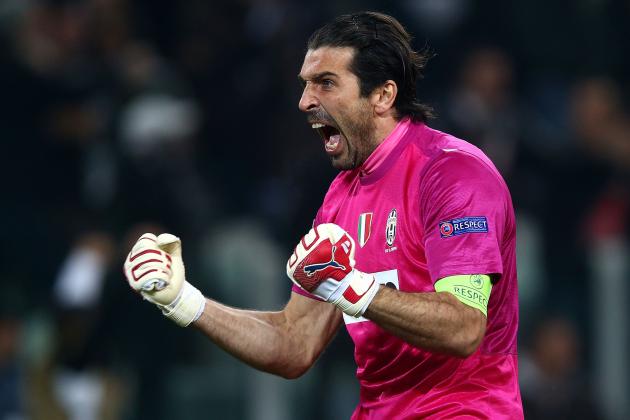 Clive Rose/Getty Images

Stephan Lichtsteiner and Mirko Vucinic really played well Sunday.
Lichtsteiner had Juve's first goal. It was pure effort that made it happen, but that's who Lichtsteiner is. It was an important break in a scoreless tie that beat Gianluca Pegolo, who before then looked unbeatable.
For Vucinic's part, he was like a conductor at the front, setting up fellow teammates with one incredible ball after another. He didn't end up with an assist, but his creativity was unbelievable throughout the match.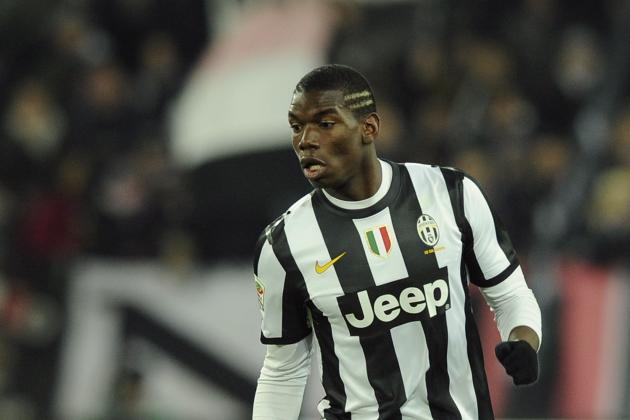 Claudio Villa/Getty Images

Paul Pogba was another huge force for Juventus Sunday. He ended up with the Bianconeri's third goal, and it was pure class.
He had a few other chances before he finally converted and played the ball really well throughout the match.
More impressive than anything else: Pogba's only 19 years old.
For fans worried about how much longer Andrea Pirlo will play, a young promising midfielder like Pogba may make the thought of il maestro's absence a bit easier to deal with.
Just a little.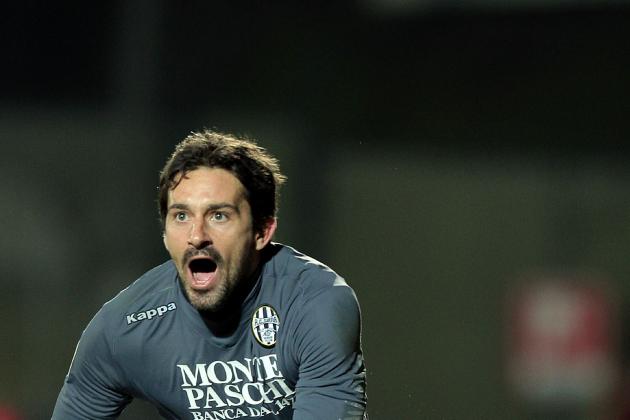 Gabriele Maltinti/Getty Images

There are way too many clubs in the top flight that need an upgrade at keeper for Gianluca Pegolo to continue to go down with Siena's sinking ship.
Yes, he surrendered three on Sunday, but throughout the season he's been a major factor in Siena's success, though limited.
It's not so much that he's great, as there are a lot of other top clubs that need to upgrade at 'keeper. And Pegolo would be a tremendous upgrade for some.
Just ask Napoli fans how they feel about Morgan De Sanctis...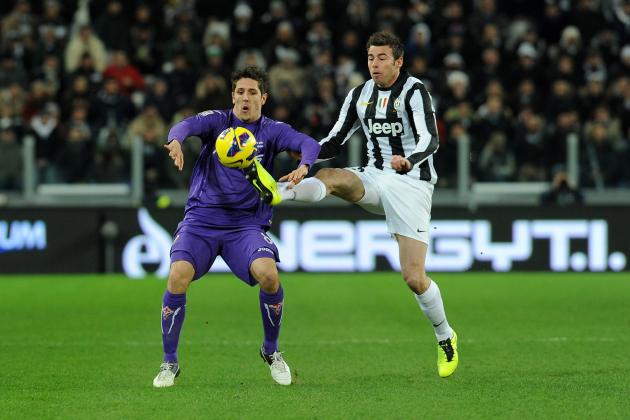 Valerio Pennicino/Getty Images

The road has been bumpy without Giorgio Chiellini, but Juventus endured.
Leonardo Bonucci, Federico Peluso, Martín Cáceres and Andrea Barzagli have been better in recent weeks.
But now that Chiellini's back, that back line is going to get a lot stronger.
The vice-captain has been sorely missed and will be just the boost Juve need at the back as they advance in Champions League and head toward the end of the Serie A season.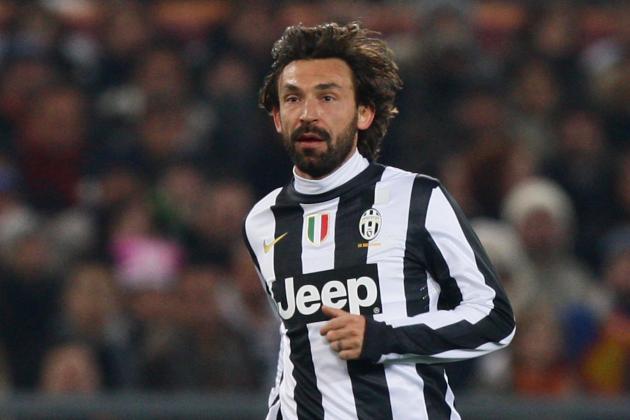 Paolo Bruno/Getty Images

If you're a calcio fan, you've known this for years. But with not too many years left, you should really carve out some time to watch this guy work every time he steps on the field. Even if Juve is playing a cellar dweller like Siena.
If you're not a regular Serie A watcher or are just new to the beautiful game, you need to get to know Andrea Pirlo.
Watching il maestro in action will more than explain all the outrage surrounding his absence from FIFA's World XI.
Here are a few highlights for you who are unaware of his brilliance.
What did you learn from Juve's match against Siena Sunday?