The Most Glaring Weakness for Each of the World's Top 10 Golfers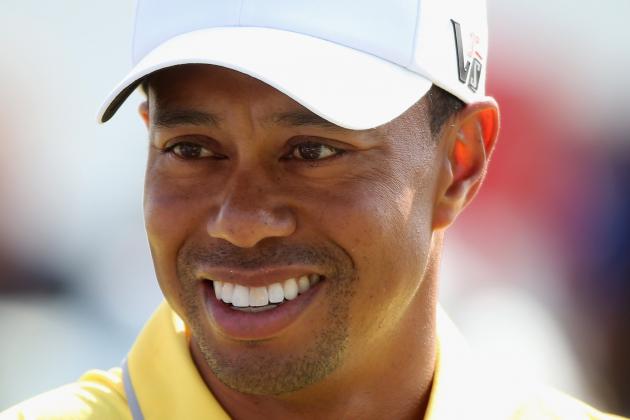 Andrew Redington/Getty Images

Surely there is much more to a golfer improving upon the inefficiencies in his golf game than merely acknowledging them. Surely, too, the best players in the game are abundantly aware of what they need to work on and are likely working on their weak areas with diligence—that's how they got to be the best, after all.

Even so, it's an interesting exercise to point out the glaring weaknesses of the world's best.

However, even though they may not hit every third drive several fairways over or routinely fail to get the ball out of the bunker like the average golfer, they still have serious deficiencies in their games.
Here are the most glaring weaknesses for each of the world's best.
Begin Slideshow

»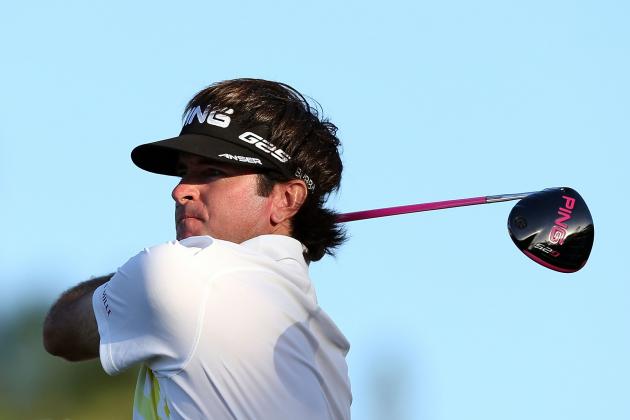 Christian Petersen/Getty Images

Strokes Gained-Putting: -.285 (158th)
Mr. Watson is a member of the "finding a lot of greens, but not making a lot of putts" club. The left-hander was second in greens in regulation last year but 158th in strokes gained-putting.
He placed worse than 120th in putting from 3-5 feet, 5-15 feet and 15-25 feet, so he's pretty unconvincing with the flat stick in his hand from any distance.
Perhaps he ought to try a pink shaft in the putter, too?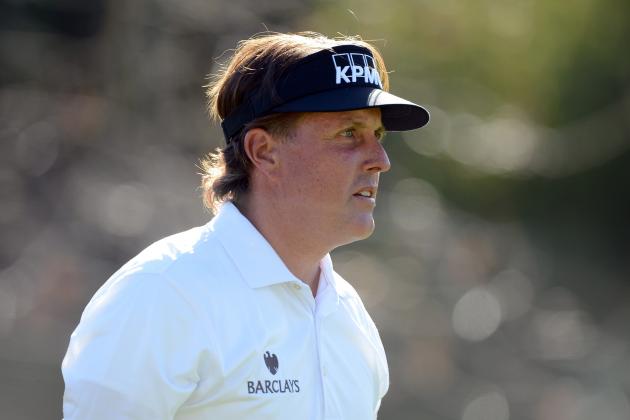 Harry How/Getty Images

Driving Accuracy Percentage: 54.31 percent (173rd)
Phil Mickelson's "much improved" driving this year, which enabled him to win the Waste Management Phoenix Open handily, is actually, well, not improved. Lefty hit 54.31 percent of fairways last year (173rd on tour) and is finding the short grass only 51.62 percent of the time this year.
Such erratic play with the driver has led unsurprisingly to a very low percentage of greens in regulation: 64.14 percent, 118th on tour.
Numbers like these make winning tournaments consistently difficult and winning majors nearly impossible.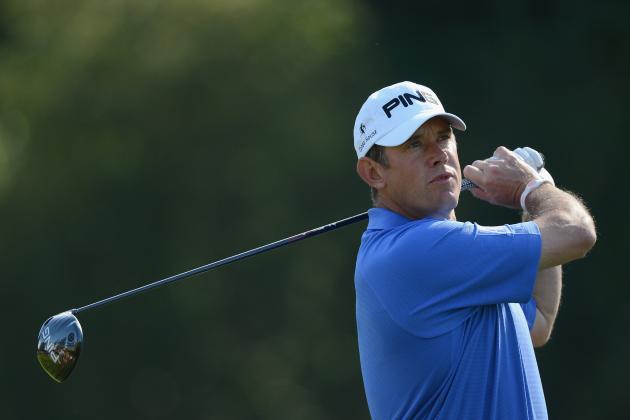 Harry How/Getty Images

Strokes Gained-Putting: -.429 (174th)
Lee Westwood's robotic, stone-handed putting is almost comically awful.
Last year, he ranked 174th (out of 191 players) in strokes-gained putting. From between 5 and 15 feet last year, Westwood ranked 171st on tour, converting only 41 percent of the time.
It's mind-boggling that a player who ranked third in greens in regulation last year could rank in the bottom 10 percentile of the most significant putting statistic. Undoubtedly, Mr. Westwood's putting is his glaring weakness.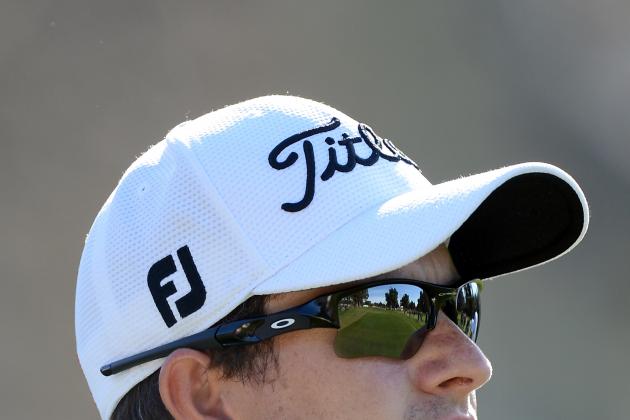 Harry How/Getty Images

Strokes Gained-Putting: -.204 (145th)
Adam Scott has been awful from inside of 125 yards. His GIR percentage from that range was 160th on tour in 2012 and he was 188th in approach distance from 50 to 125 yards.
However, even more brutal than these figures is Scott's poor putting.
The Australian's efforts with his sweeper-style Scotty Cameron are often unbearably bad, as evidenced during the final round of the Open Championship. He ranks 145th in strokes gained-putting.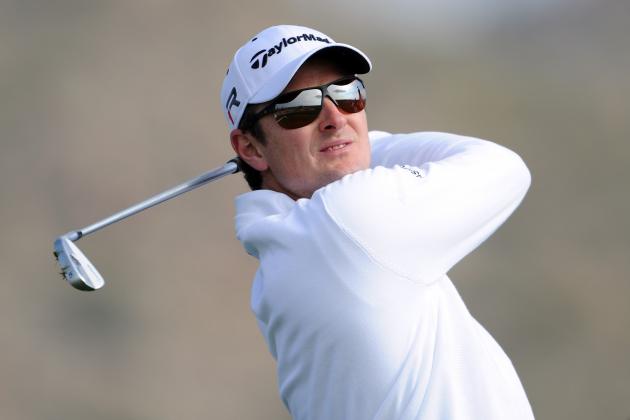 Stuart Franklin/Getty Images

Strokes Gained-Putting: -.151 (128th)
The glaring weakness in Justin Rose's game is his putting.
Rose led the tour last year in greens in regulation, at 70.34 percent. However, he was 35th in birdie average. This can be attributed to his deficiencies with the flat stick (128th in strokes gained-putting), as well as his passion for the three-jack. Rose ranked 112th in 3-putt avoidance on tour last year.
Rose's performance from the critical range between five and ten feet was particularly awful last year, too, as he made just 48 percent of such putts, good for 181st on tour.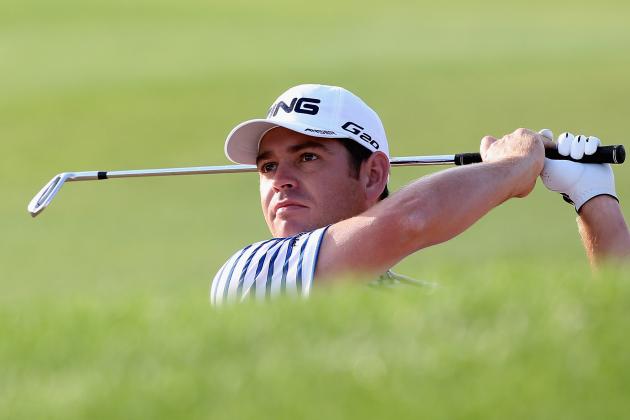 Andrew Redington/Getty Images

Short Game
King Louis is less than impressive on and around the green. In 2012, he ranked 95th in strokes gained putting, 144th in sand save percentage and 131st in scrambling. Indeed, if he weren't ranked first in putts from three to five feet, his rankings in all of the aforementioned would be even more abysmal.
How significant has the South African's poor short game been? Oosthuizen's inability to get up and down from in front of the 10th green on the second playoff hole at the Masters last year awarded the green jacket to Bubba Watson.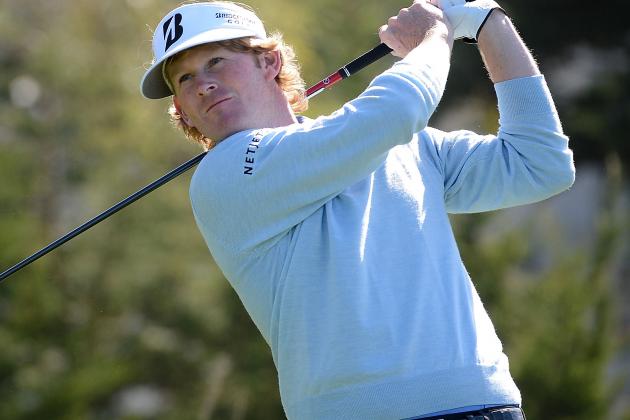 Harry How/Getty Images

GIR Percentage Inside 125 Yards
For Brandt Snedeker, who averaged about 288 yards off the tee in 2012, most approach shots don't come from inside of 125 yards. However, such abysmal performance from this distance doesn't help him on shorter par-fours. That said, it's not surprising that his par-four performance is lacking compared to his play on other types of holes.
Last year, Snedeker was fourth in par-five birdie average and 12th in par-four birdie or better average. Conversely, the Vanderbilt grad was 45th in birdie or better average on par-fours. The FedEx Cup Champion doesn't have a lot of holes in his game, as his torrid pace this year makes clear. However, improving his play from inside of 125 yards should lead to more birdies on shorter par-fours.
Indeed, he has improved upon this number through the first couple of months of 2013 and vastly improved his par-four performance. Snedeker is ranked second in the category, presently.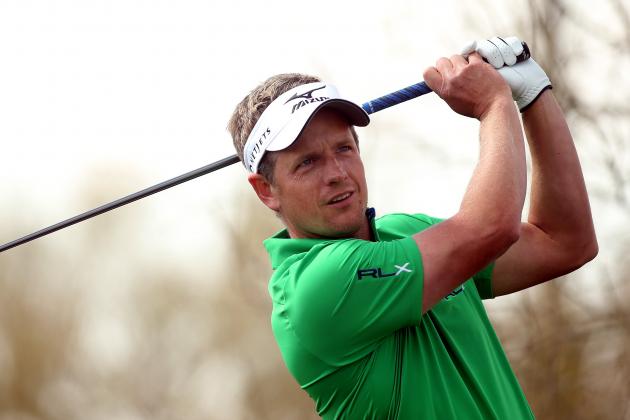 Darren Carroll/Getty Images

Unfortunately, the statistical category which Luke Donald could most benefit from a better ranking in, driving distance, is relatively impossible to improve upon, barring a major swing overhaul. The Englishman averaged 280 yards off the tee last year, placing him 169th on tour in that category.
Donald could clearly stand to make some more birdies; he was 75th on tour last year with only 3.52 a round. However, he's unlikely to do that while having to hit longer clubs into greens than his competitors. As such, barring a 10-yard increase in his driving average, Donald, who was third on tour in strokes gained-putting last year, can't be reasonably expected to make more birdie putts than he already does.
Third-Round Scoring Average: 70.87 (83rd)
That said, the glaring weakness in Luke Donald's game is his play on Saturday. His scoring average before the cut in 2012 was 70.72, good enough for 67th on tour. Certainly, he'd like to improve on how he performs out of the gate, but it's his play on moving day that holds him back.
Donald is something of a back-door top 10 finisher: he begins a Sunday round in, say, a tie for 22nd, for example, and finishes in ninth place. His fine play on Sunday is reflected in his final round scoring average of 69.07, second on tour.
If Donald were to play consistently better on Saturday, his quality play on Sunday would be earning him victories rather than top-10 finishes.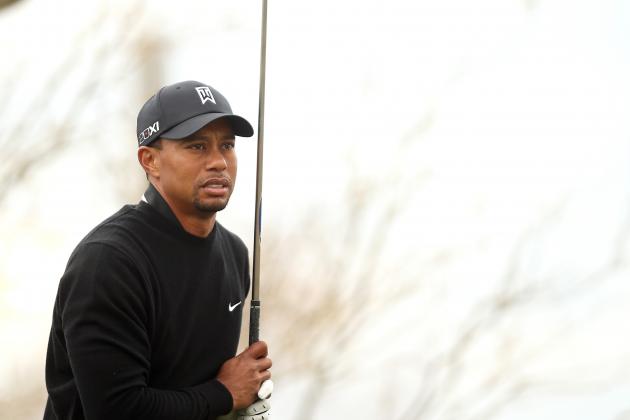 Darren Carroll/Getty Images

Third-Round (70.25) and Fourth-Round (70.40) Scoring Averages
Tiger Woods was second on tour last year in overall scoring average, at 68.4. His weekend scoring (minds out of the gutter, please) was considerably higher, though, as he shot about two strokes higher on average.
To put the figure in perspective, Woods' last "good" year on tour, 2009, he was victorious six times, but didn't win the major. In '09, he led the tour in both third and fourth round scoring averages, at 68.4 in both categories. From 2005 to 2009, Woods was first in final round scoring almost every year. Likewise, he was first or second from 2000 to 2002.
It's no coincidence that Woods' best stretches of play correspond with his best play in the third and fourth rounds of golf tournaments.
Wonder why he didn't win a major last year? He shot 74, 73, 73, 72 in the final rounds of golf's most significant tournaments in 2012.
To win more tournaments on the PGA Tour, particularly majors, all Woods has to do is play the way he does on Thursday and Friday on the weekend.
Easier said than done, to be sure.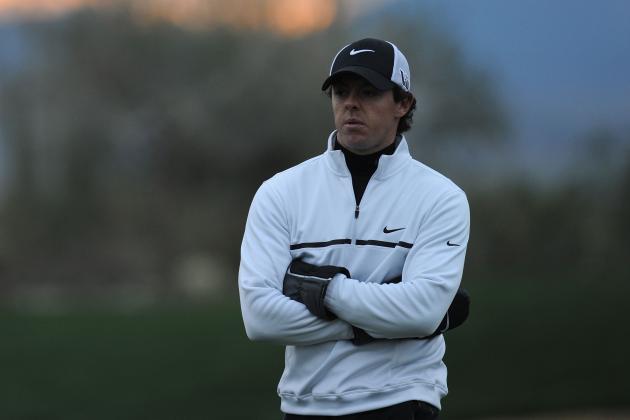 Stuart Franklin/Getty Images

Strokes Gained-Putting: .087 (80th)
McIlroy isn't atrocious with the flat stick, by any means. However, considering that those nearest to him in the OWGR, Tiger Woods (2009 and earlier, anyways) and Luke Donald, routinely place in the top 10 of strokes gained-putting,
McIlroy would do well to make putting a focal point of his practice. Sustaining the first position in the Official World Golf Ranking while being, essentially, the 80th best putter on tour is obviously untenable.
Putting from 3-5': 86.67 percent (102nd)
Specifically, it seems that McIlroy's performance from between three and five feet is hurting him. The leaders in this putting statistic make more than 90 percent of their putts from this range, which is a significant departure from McIlroy's 86 percent, which, over the course of the season, accounts for a lot of dropped shots.
Approaches from 75-100 Yards: 17'7'' (100th) / Approaches from 50-75 Yards: 17'10'' (140th)
The Ulsterman also could be hitting the ball closer from 50 to 100 yards. Granted, he averaged 4.2 birdies per round last year, so he's clearly hitting it close enough to be competitive. The best performers from between 50 and 75 yards, for example, average about 10 feet from the pin on their approaches and a 10-footer is much more makeable than a 17-footer.
*all statistics courtesy of PGATOUR.com and the PGA Tour Media Guide