Spring training baseball might not be as exciting as watching LeBron James dominate the NBA or seeing Wake Forest upset Miami in college hoops, but for baseball fans, this is just the start to what is our favorite seven months of the year.
Now that spring training has arrived, fans can get a glimpse of every MLB team heading into the 2013 season and get to know prospects and bench players who could make an impact for their favorite teams this season.
As February comes to a close, both the Grapefruit and Cactus Leagues boast some intriguing matchups in the coming days.
Let's take a peek.
New York Yankees vs. Baltimore Orioles: Monday, Feb. 25, at 1:05 p.m. ET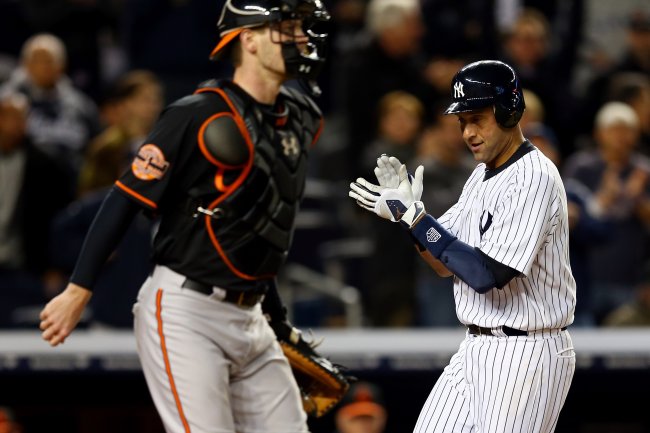 Elsa/Getty Images
The Yankees and Orioles went at it last season, as Baltimore finished in second place in the AL East by just two games behind New York.
The last time these two teams met, the Yankees went on to win a crucial Game 5 on Oct. 12, ousting the Orioles and advancing to the ALCS to play the Detroit Tigers.
With a few crucial Yankees dealing with injuries this spring—including Derek Jeter, Mariano Rivera and Alex Rodriguez—fans have the opportunity to see some unknown guys who may be called upon to play this season.
Fans won't see as much action as they will in the regular season, but with these two clubs likely battling it out for rights to the division, this game is just the start to what looks to be a competitive AL East battle in 2013.
Cleveland Indians vs. Oakland Athletics: Monday, Feb. 25, at 3:05 p.m. ET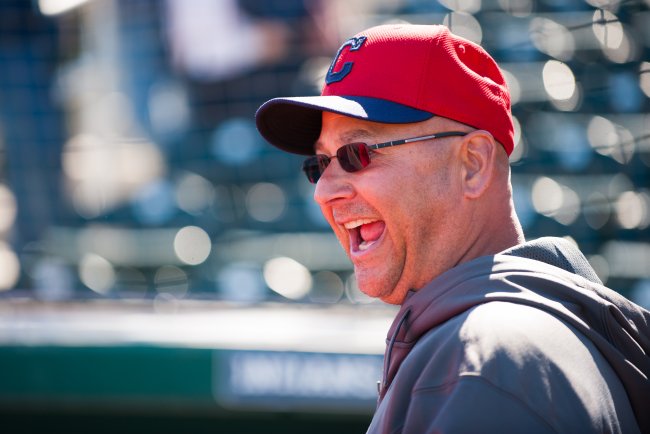 Rob Tringali/Getty Images
This is one of the most enticing spring training matchups of the entire season for multiple reasons.
Oakland shocked the baseball landscape in 2012 when it won six in a row to close out the season, including a win over the Texas Rangers on the final day of the season that clinched the AL West division for the Athletics.
Meanwhile, the Indians completely remodeled their roster for the 2013 season, hiring former Boston Red Sox manager Terry Francona to head the club and spending in free agency, signing Nick Swisher, Michael Bourn and Mark Reynolds.
Both of these clubs should be contenders for postseason play in 2013, and with their contrasting free-agency styles this offseason, Monday's game is just the beginning for two teams seeking big seasons in the American League.
San Francisco Giants vs. Los Angeles Dodgers: Tuesday, Feb. 26, at 3:05 p.m. ET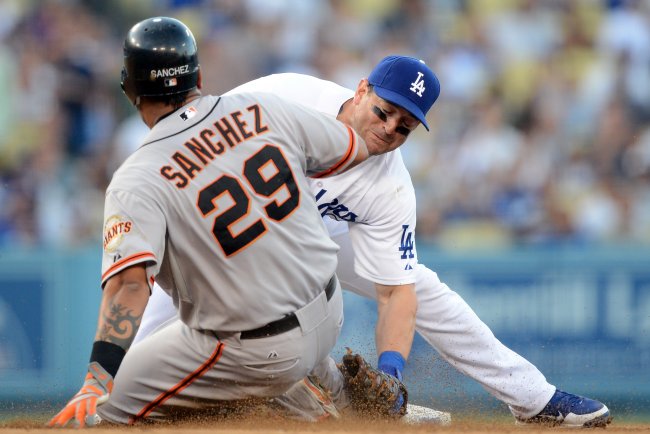 Harry How/Getty Images
Anytime the defending World Series champions take the field, fans should be watching.
However, when they're playing the division foe and high-rolling Los Angeles Dodgers, this matchup has all the makings to be a precursor of their classic, bitter rivalry for the entire 2013 season.
The Dodgers haven't been shy about opening their wallets to bolster their roster and bring a championship to L.A., while San Francisco has been nothing but consistent, winning two out of the last three World Series titles.
These two clubs will undoubtedly be fighting for the NL West division all season long and Tuesday is just the start to the Giants-Dodgers 2013 rivalry.
Follow me on Twitter: Follow @Pete_Schauer