QPR: 5 Reasons Harry Redknapp Can Save Them from Premier League Relegation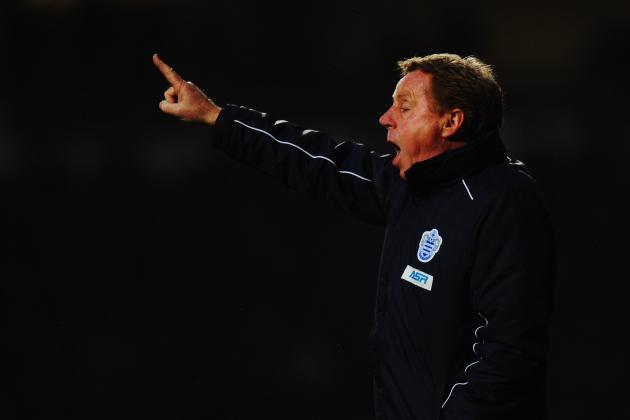 Mike Hewitt/Getty Images

However the Queens Park Rangers' 2012-13 season finishes up, they have been far better for it having had Harry Redknapp at the helm of the London club.
Winless through their first 16 matches of the year and seemingly lost at sea in terms of consistency and on-field production, the former Tottenham Hotspur manager's arrival at Loftus Road has had a profound impact on the club and the players within it.
So much so that it could just lead them out of relegation this season.
Doesn't seem likely? Perhaps. But here's five reasons to believe that Redknapp can achieve survival in the top class this year for the Queens Park Rangers.
Begin Slideshow

»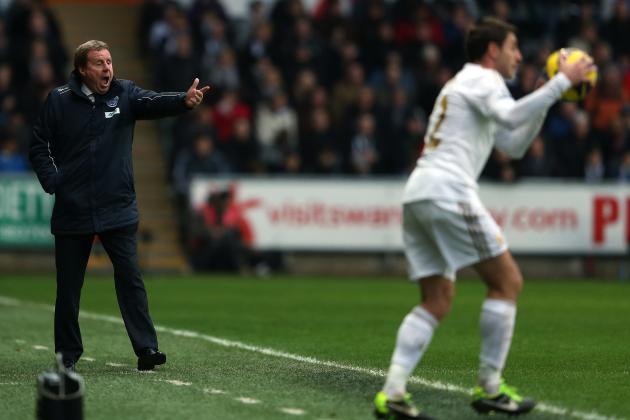 Warren Little/Getty Images

Arguably the biggest drawing card that Redknapp brings over several other managers of smaller clubs in the Premier League is his vast experience throughout the English competition.
He has coached teams in various situations, with various strengths and in various competitions, making him well-equipped to handle whatever current climate the London club are in at the moment.
At Tottenham in 2009, Redknapp helped Spurs turn around from winning just two points in their first eight games to finishing inside the top 10. Obviously. he had a better squad and more time to turn the year around, but still, his proven ability to get the job done even when the chips might have seemed against him continue to hold him in good stead at Loftus Road.
He's been in "unwinnable" positions before and won, and will be convincing many at the London club that their season can still be saved and that survival can be attained.
How to do that and how to make those around you believe that comes from experience, which is a huge advantage that Redknapp has over many other managers in the league.
| | | | | |
| --- | --- | --- | --- | --- |
| Team | Pos. | Manager | Experience | Major Titles |
| Wigan | 17th | Roberto Martinez | 3 seasons (Swansea City, Wigan Athletic) | - |
| Aston Villa | 18th | Paul Lambert | 7 seasons (Livingston, Wycombe Wanderers, Colchester United, Norwich City, Aston Villa) | - |
| Reading | 19th | Brian McDermott | 6 seasons (Slough Town, Woking, Reading) | - |
| QPR | 20th | Harry Redknapp | 26 years (Bournemouth, West Ham, Portsmouth, Southampton, Portsmouth, Tottenham Hotspur, Queens Park Rangers | FA Cup (2008) |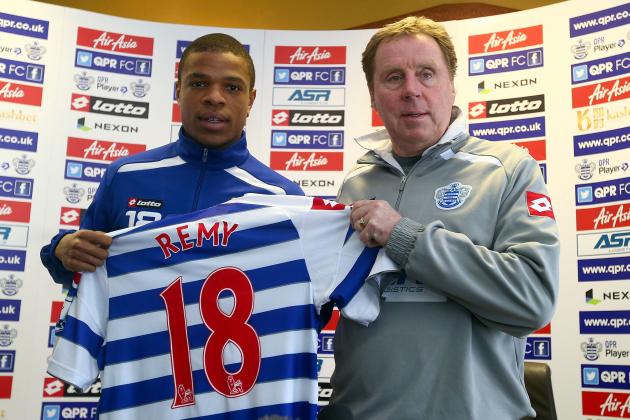 Clive Rose/Getty Images

With their season on the line, Redknapp knew that the Queens Park Rangers must be active in the 2013 winter transfer window to nab some key players.
Their squad simply wasn't performing. If they wanted to stay in the top flight, they needed to spend money, which they duly did to the tune of £21 million under Redknapp's careful guidance.
He brought in Loic Remy to give them some attacking edge, and Christopher Samba to solidify them defensively. Jermaine Jenas and Andros Townsend were also both free loans that gave the London club some much-needed spark in midfield and the depth to become competitive against some of the top teams in the Premier League.
Redknapp's ability to get the big-name players to join a struggling club might just be the difference between relegation and survival this year for the London club, especially if it comes down to just one or two goals on the final day of action like it did for QPR last year.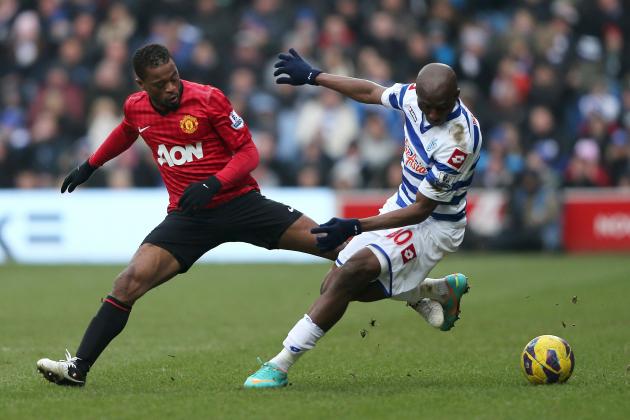 Ian Walton/Getty Images

Up until Queens Park Rangers' 2-0 home defeat to Manchester United this weekend, the Rangers had not lost a home game to any team inside the top six of the league this year.
Manchester City, Chelsea, Tottenham Hotspur and Everton had all struggled in their trips to Loftus Road, as had several teams at the bottom of the ladder. The 18th- and 19th-placed Aston Villa and Reading in particular had walked away with draws to their name.
That simply goes to show that since Redknapp's arrival, QPR have become much better at turning up for the big games against the the big clubs in the league, but also against those closest to them in the relegation race.
From their 11 games against teams in the bottom half of the table, QPR have lost just three times. By comparison, Aston Villa have lost six and Reading five.
If they are to avoid relegation this year, Rangers need to start winning games against the teams around them and not dropping easy points at home, something they've become much better at since Redknapp's arrival at the club, and something they'll no doubt continue to do.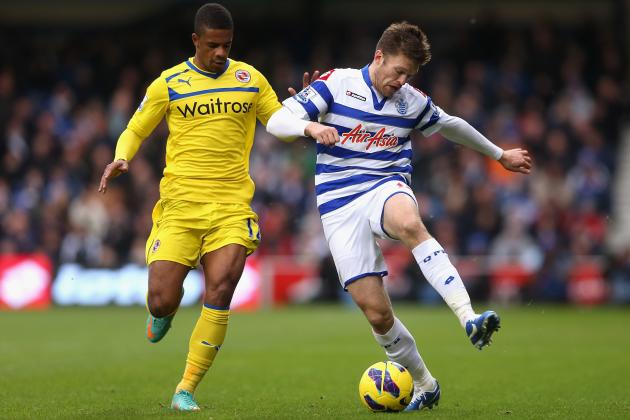 Scott Heavey/Getty Images

Last year, QPR hit the magical 35-point season mark with a string of strong performances late to avoid relegation from the Premier League, which is something they'll be looking to repeat here.
Rangers won five of their last 10 matches—picking up a crucial 15 points—and very nearly picked up more against Manchester City, as we all know. And they weren't exactly against easy teams either, with home wins over Swansea, Arsenal, Liverpool and Tottenham giving QPR a huge boost.
Looking at the 2013 schedule remaining for QPR, achieving relegation and hitting around the 35-point mark is certainly no easy feat, but it is possible. You'd think that even 32 points would place Rangers in a real chance for survival, which means that they need 15 points from their last 11 matches.
Just like last year.
It won't be easy, but QPR have already shown that it's possible. And with a better squad and Redknapp at the helm, they might just do it again in 2013.
Games against teams in the bottom half remaining:
| | | | |
| --- | --- | --- | --- |
| Southampton | 15th | A | 2nd March |
| Sunderland | 14th | H | 9th March |
| Aston Villa | 18th | A | 16th March |
| Fulham | 11th | A | 1st April |
| Wigan Athletic | 17th | H | 7th April |
| Reading | 19th | A | 28th April |
| Newcastle United | 16th | H | 12th May |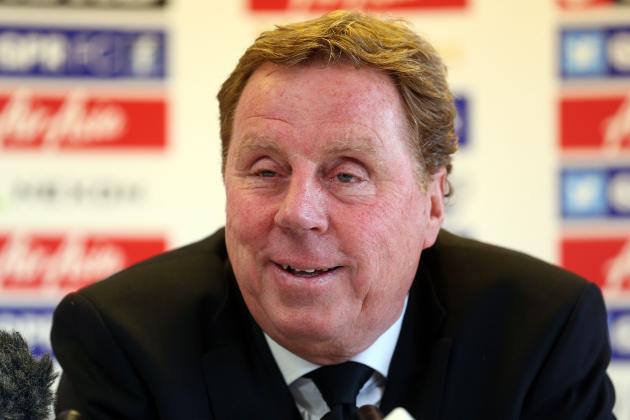 Clive Rose/Getty Images

At the end of the day, what Harry Redknapp brings to QPR will never be known, for it will perhaps not quite be revealed in the performances that the London club deliver in the remainder of 2013.
Whether they achieve survival or not, Redknapp has done a remarkable job to even get the club to where they are now. From there, it seems, everything else is a bonus for the former Spurs man—and everything can only be considered a gain for the London club as well.
Redknapp could well be the X-factor that QPR need to survive this year—much like how Adel Taarabt can be their X-factor player on the pitch during the season.
He has the experience and guile to succeed in the Premier League, but has also built himself a squad that is strong enough and deep enough to make a real run at survival.
If he can instill the self-belief and garner momentum among the players, there's no telling how QPR will finish off the 2013 season. Few expected that they'd start the year with 16 winless matches, and there might be plenty more surprised with how they end the year as well.
Either way, it won't be because of a lack of trying from Redknapp.
Can Harry Redknapp's QPR avoid relegation from the EPL this year?
Comment below or hit me up on Twitter: Follow @dantalintyre