Super 15 Rugby: 5 Things We Learned About the Highlanders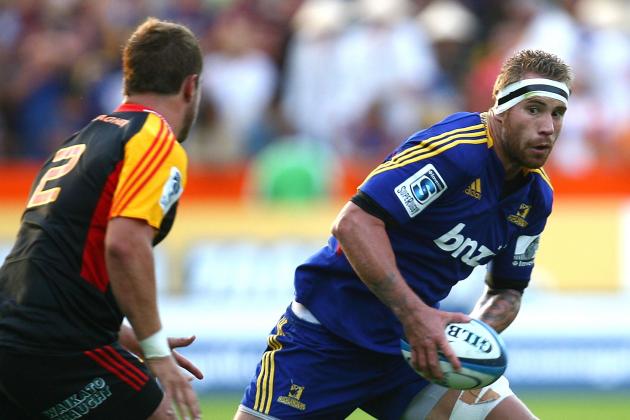 Teaukura Moetaua/Getty Images

After a great offseason which saw the Highlanders execute several big signings, there were high expectations for the Highlanders in their first game against the Chiefs Friday night.
It wasn't quite the start they were hoping for, as they went down 41-27 in a slick season debut for the defending champions.
As we have seen throughout sports in recent years, it takes time for a great team to come together, regardless of the quality of players on the roster.
They will bounce back but, in the meantime, here are five things we learned about the 2013 Highlanders from their season opener.
Begin Slideshow

»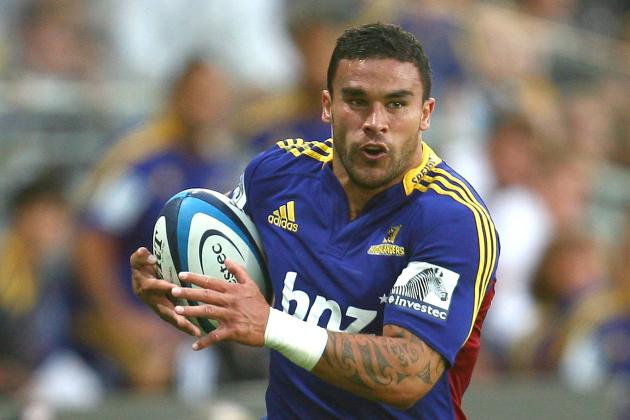 Teaukura Moetaua/Getty Images

This was obvious from the minute the game started, as the Highlanders looked to run the ball from anywhere and everywhere. Very seldom did they kick or play any sort of territory game, preferring to keep ball in-hand and look to break the defensive line.
There was little emphasis put on gaining dominance up front relative to the past two seasons, as the game was played at such a pace that the forwards had to fan out rather than commit numbers to the breakdown. Undoubtedly, this contributed to a great spectacle of fast, free-flowing rugby but, at times, there was a feeling they may have been better off slowing down the pace, getting some phases going in close or playing a bit of territory.
What this did show us, though, was just how devastating the back three can be when they are given their chance, as the trio was lethal all night.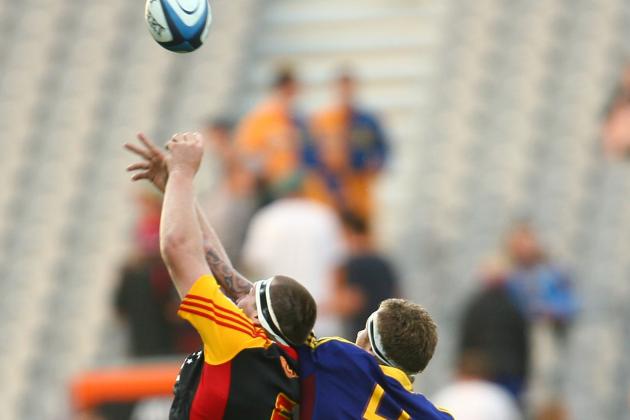 Teaukura Moetaua/Getty Images

If there was to be one major concern from their season opener, it was the way the Highlanders set piece faltered. You simply can't expect to consistently win rugby games without a good platform and, while a dangerous back line is helpful, they won't be anywhere near as effective as they could be if the set piece is shaky.
The line in particular was a mess, as there was too much movement and seemed to be confusion at times as to exactly where the ball needed to be thrown. This resulted in many lost balls and characterized the Highlanders' sloppy play. While combinations are still developing, it may be better to simplify the moves and then add in more complex calls as the players get used to each other.
At scrum time, they struggled too, although they did tend to hold on well enough to at least win their own ball for the most part. Bringing back Andrew Hore and Brad Thorn should strengthen them in this department.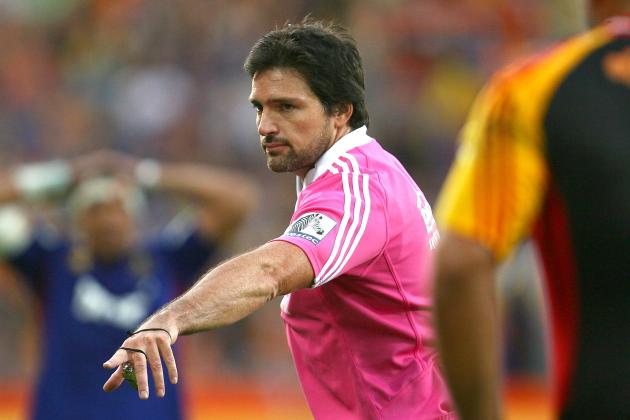 Teaukura Moetaua/Getty Images

Just as the set piece needs work, the overall discipline and focus (or lack thereof) for the Highlanders is a priority the Highlanders must address. While it's inevitable that some penalties will be conceded, the mindless ones must be at a minimum.
Liam Coltman's late tackle in particular is an easily avoidable error, but can prove costly in the context of the game. There were too many breakdown penalties as well, something which usually comes as a result of being put under pressure on defence.
Penalties contributed 15 points to the Chiefs total which, in the end, proved too many for the Highlanders to overcome.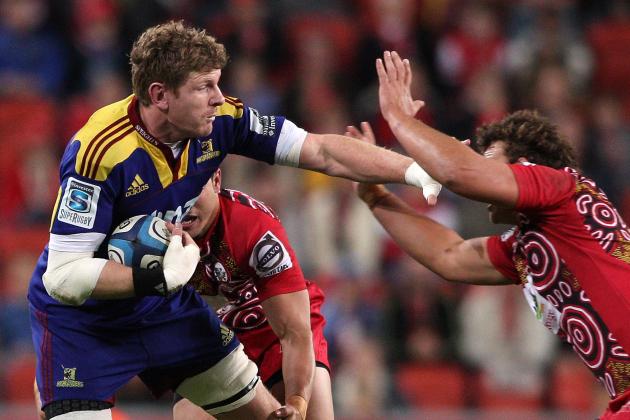 Bradley Kanaris/Getty Images

That the Highlanders sorely miss Thomson's presence was evident from early on and persisted throughout the game.
Joe Wheeler did a good job in his debut for the Highlanders, but he is a different player than Thomson, a hard-worker rather than a ranging loose forward. He brings added strength in the tight, but with no other player can do so like Thomson, they definitely lose a lot in the loose.
Thomson had the ability to take ball into contact and nearly always retain it, from close or out wide, where he was also a threat running. His defense, too, was outstanding, while he was missed in the line, out where he has been the go-to man for the past couple years.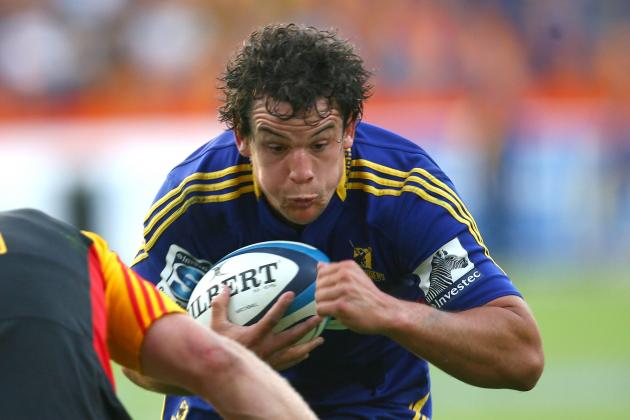 Teaukura Moetaua/Getty Images

It's often that extra five percent that can be the difference between a close win and an apparently heavy loss. One dropped pass and a couple of defensive lapses can make an otherwise-close game seem like a blowout, as was the case with the Highlanders.
At this level, you can't give your opponent half a chance as, more often than not, they will capitalize upon it and undo much of the flawless Rugby previously played.
Ultimately, it is this that small margin of error that separates the contenders from the pretenders, determining who will still be around in July come playoffs time.