WWE Music: 6 Reusable Themes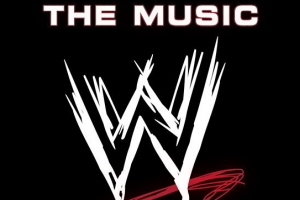 Photo Courtesy of en.wikipedia.org.
Many times, WWE will have a Superstar debut and we'll get some generic rock/rap music for them, until one of two things happens. Either they get over or they get a gimmick. A good example would be Drew McIntyre. His main theme upon his actual re-debut was "Seeing Red." Of course this was later changed to "Broken Dreams."
Sometimes the themes are original productions, but from time to time, we get a theme that has been used by a past star. One such instance would be Brodus Clay using "Somebody Call My Momma" which was originally used by Ernest Miller. Personally, I have no problem with this, but I'm a bit irked by the fact WWE has a pretty extensive music library. With some superstars, a lot of times a change in theme could help lead to better things.
This leads me to the point of this article. These themes have been used by different superstars, who've been away from the WWE for a number of years. While I do think an original theme does help, sometimes using another superstar's music simply fits (such as the case with Clay). These seven themes are all tunes I think could be used by WWE superstars on the roster.
Begin Slideshow

»
Honestly, I was never overly impressed by Ashley. She had a good look for a Diva—nothing overly done at the time, but at the end of the day, she really wasn't all that impressive in the ring (though a passable talker). That said, I thought she had a pretty good theme song that really helped get her punk rock look across.
So, maybe it's a bit of a stretch to say that I think Kaitlyn would do well with this theme. Obviously she's not the same character Ashley pulled off, but she's not too bland either. My opinion of Kaitlyn has changed in the past couple of years. She seems to be a much more capable competitor, but she's also a little bland (though I partially attribute that to the fact that WWE doesn't really feature any of it's divas to let them develop into characters people can get invested in.)
I understand she's labelled "The Hybrid Diva," which is actually a pretty unique name, and I think she deserves a theme that can relay that to the audience(in lieu of actually getting interview/mic time), and this song could do that very well.
Other suitable users: Paige, Tamina
Very few men came off as more intense and focused in the ring than the man nicknamed "The Rabid Wolverine," and few themes set the stage for such intensity like "Whatever." There are a couple of names that I considered when I remembered this tune, and both could make good use of it. Daniel Bryan has long been considered a guy who could inherit the intense character Chris was known for, because of his own technical ability and innate intensity.
However, just to blow your minds a little, I'm going to argue the case for a future solo star in Roman Reigns. The Shield members have stood out for something to people since they've hit the scene, and many people are impressed by different things and those things stand out to them. For me, the intensity and power that Roman Reigns brings to the table (especially considering how silent he is when not in the ring) has lead me to believe he's going to be the breakout star from this stable, and using a theme like this, while it may still be closely associated with a tragic event, would also go a ways to establishing him.
The difference here is the type of intensity that, in a sense, Roman has compared to Chris. While Chris was the type to go at you and systematically dissect and destroy an opponent, Roman looks to take a much more head on assault style of battering opponents into submission with devastating moves like the Spear and Powerbomb.
One has to wonder what the future will hold for young Roman as he still has plenty of years to make an impact being only in his late 20s. I have good reason to believe that we're looking at a future star here. He's rough around the edges no doubt, but this guy strikes me as a man with potential.
Other potential users: Daniel Bryan, Jack Swagger, and Big E. Langston
One of the most entertaining stars of the modern ECW incarnation to me was "The Alpha Male" Marcus Cor Von. The man had it all, in my opinion. He had mic skills, he looked like a beast, he could grapple with anyone on the roster, and of course he had one of the most entertaining finishers in recent memory in The Pounce. Sadly, before he was able to make it off of ECW or even obtain any real success, he took the time off and decided to retire from professional wrestling.
Still, I have to say, one of my favorite things about Marcus was actually his theme song. A bit odd for him, considering this sounds more the theme for a ladies man-type gimmick, but it grew on me. I think if used by a star like Titus O'Neil, it could grow on fans of his as well. Again, it's a bit odd, considering Titus isn't actually all that smooth in the ring, but on the mic, he's surprisingly good and will most likely continue to get practice considering the recent injury of his tag team partner and his supposed singles push.
Granted, Titus actually started out as a singles star, and could easily revert to using "Get it In" as his theme song, but I think if he's in line for a push of some sort, it may be best to totally split from the Prime Time Players motif, and go with something a little different, and "Smooth" is certainly different.
Other Potential Users: Derrick Bateman, Cody Rhodes, Justin Gabriel
What can one say about a guy like Shannon Moore? Honestly, one could argue he's never really been much on his own. Most of his notoriety stems from being part of a group, whether that be a tag team or a stable, which is a shame. While not outstanding at anything, Moore was a decent worker, not really terrible on the mic, and had a somewhat sustainable gimmick in the WWE as the "Prince of Punk." Still, like I said, if you remember Shannon Moore, it's most likely because you remember him as a Mattitude Follower, a member of 3 Count, one-third of Ink Inc., or tag team partner of Jimmy Wang Yang.
While it only slightly fit in my opinion, Moore actually had a good theme for a midcard wrestler. Looking at the current roster, in fact, quite a few names jump out at me as fitting "I'll Do Anything," but I think the standout amongst them is Zack Ryder. To put it bluntly, Ryder often comes off as desperate, but I think it doesn't go unwarranted, considering Ryder is severely underrated by WWE.
The theme fits in a double-sense. Ryder, is a jack of all trades in the ring. He can fly when needed, he can brawl a little, and he can work the mat game. Needless to say, Ryder will usually do anything he can in a match, and of course I mentioned the desperation part. Many people already dislike Ryder's current theme anyway (I actually like it), so a switch may be a good way to go, though if he does end up switching themes, I suspect he'll end up using "Hoeski."
Other Potential Users: Justin Gabriel, Heath Slater
Bobby Lashley, for all intensive purposes, was a beast, and one of the few WWE Superstars that WWE actually stuck with throughout the entirety of his push. In quick fashion, Lashley went from United States Champion to ECW World Champion, to feuding with Mr. McMahon, to feuding with John Cena. Say what you want about his mic work, (which wasn't as bad as it was made out to be), but the man dominated for a good part of his WWE career, which surprised me all the more when he decided to abruptly leave the way he did, especially after just getting a new theme which saw use on two occasions.
Still, one man's loss is another guys gain. Honestly, there's a few guys that could use Lashleys' old theme, but I think the best choice would be Ryback.
Like Lashley, Ryback has been a dominant force, but with that said, WWE hasn't seen fit to really do anything with him. One has to wonder where the next few months will see Ryback. Still, that's another story for another time. As for the idea behind a new theme, I'm beginning to wonder how long Ryback will be able to have hunger as such a big part—essentially the only part of his gimmick.
I like it, but I understand there's a need for more than just "I'm hungry," and while it's not the most original thing, I wouldn't mind seeing Ryback fall back on the "domination" character used by the likes of Lesnar and Lashley, especially if Ryback's heel turn is actually being considered. If that were the case, the "Feed Me More" chant would likely be shelved until he turned face some other time. With those variables flying about, I think this would be a good theme to transition away from that.
Other Potential Users: Mason Ryan, Jack Swagger
Gregory Helms may invoke a lot of mixed emotions, from apathy to laughter (at remembering him as The Hurricane). However, I think Gregory did a great job of getting rid of his old "joke" of a persona. Enter Gregory Helms—no longer the would-be Superhero of the WWE, but really just a talented jerk. A very, very talented jerk.
And I think his theme song set the tone for that, and I think upon a return or perhaps a heel turn, this would be a great theme for another smaller superstar. The names Zack Ryder, Seth Rollins, and either Jimmy or Jey Uso (whichever one splits from his brother first,) all come to mind for this song, but I think there's one name that could use it better than the others.
Tyson Kidd is currently on the shelf with an injury, but his inevitable return should bring with it one or two things. Personally, I've subscribed to the thought process that a mask would help Tyson get over very well. However, a new theme would also be fitting, especially if debuting a new character upon his return. One thing that gives me reservations about the idea is that the song does sound innately heel, but I think after a while that may fade after being associated with a face.
Other suitable users: Curt Hawkins, Seth Rollins, an Uso.
So, there you have it. A few themes I think could be reused and superstars who they could be used for, but I thought I'd have a little fun with this last slide, if you're willing to play along.
A lot of you may remember this as the theme of "The" Brian Kendrick. Personally, this is one of my favorite theme songs the WWE has ever used, and I thought it fit really well with Kendrick and his new gimmick. I honestly thought the guy could be a World Champion, but what can ya do?
Anyway, just out of curiosity, I want to see what you, the reader, thinks would be a good person to reuse this theme somewhere down the line. Have fun mulling that one over. Thanks for the read.