UFC 157: Power Ranking the Facebook Prelim Fights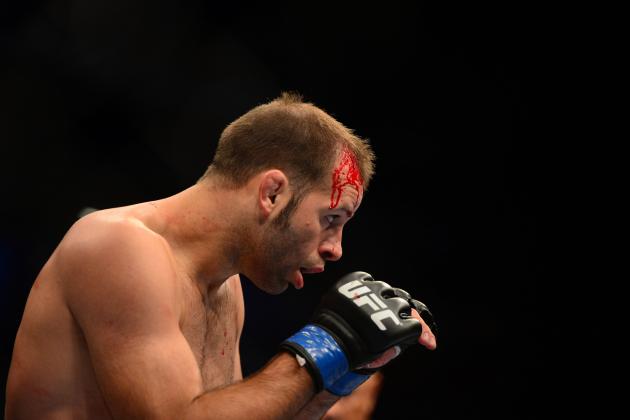 Kyle Terada-USA TODAY Sports
Kenny Robertson earned his first UFC win on the Facebook prelims
Before the historic portion of UFC 157 was the Facebook prelims. Three fights that didn't necessarily deliver on star power, but brought enough entertainment to tide fans over before the action moved from the computer to the television.
The three Facebook prelims deliver a nice combination of fast-paced action, attrition and one of the strangest looking submissions ever performed.
All in all, they set a good pace for the rest of UFC 157 to follow.
Begin Slideshow

»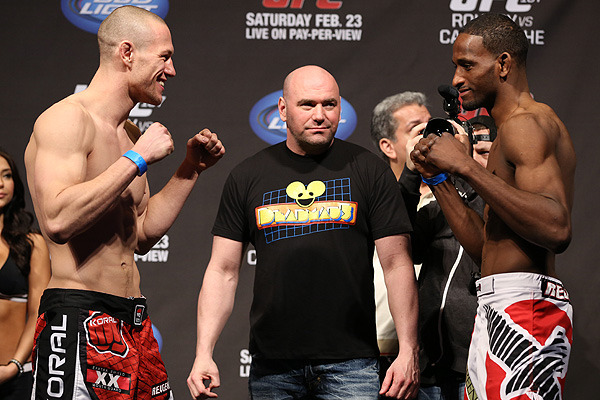 Photo by sherdog.com (Dave Mandel)
Neil Magny def. Jon Manley via unanimous decision
After the night opened with an absolute barn-burner, Manley and Magny couldn't quite keep the pace. Their match wasn't particularly thrilling, the first two rounds being largely characterized by perpetual battles of attrition against the fence.
Magny did open up a little bit near the end of the second round, but Manley's exhaustion meant the action was a bit one-sided when things got going. Even so, the third frame was the best of the fight.
In the end, Manley vs. Magny was a mediocre fight, made to seem much worse because of the incredible battle it followed.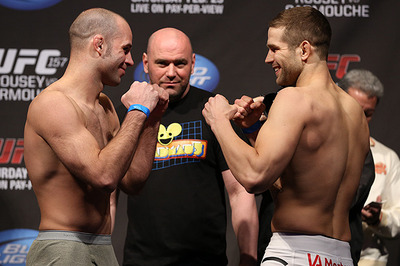 Photo by sherdog.com (Dave Mandel)
Kenny Robertson def. Brock Jardine via submission (Round 1)
Robertson vs. Jardine was brief, but pretty entertaining while it lasted.
The match started out with Jardine sinking in a tight guillotine that Robertson defended expertly. It was ended when Robertson forced Jardine to tap via a move he probably invented in his basement.
The bizarre leg-lock was enough to win this bout the silver medal of Facebook prelim power rankings.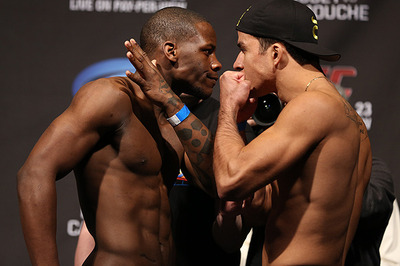 Photo by sherdog.com (Dave Mandel)
Nah-Shon Burrell def. Yuri Villefort via unanimous decision
UFC 157 was kicked off by a bout between a pair of unheralded welterweights, but the lack of star power detracted nothing from its entertainment value.
Plain and simple, the first round was incredible. It featured a number of big shots landed on the feet, a near submission and a few beautiful transitions on the mat.
Round 2 took place exclusively on the feet, but was a fine encore to the first frame. Burrell looked to be pulling away, but Villefort made it to the bell.
The third round was grappling-heavy, but every bit as action-packed as the first two. It might even have been the best of the three. Villefort was hunting for the submission, but Burrell defended well and pounded away at his the Brazilian's face, as he committed to a leg-lock.
In the end, the damage Burrell did impressed the judges more than the superior grappling of Villefort.
An absolutely incredible bout, marred only by the fact that Burrell missed weight.