WWE Worst of the Week: McMahon, Khali and More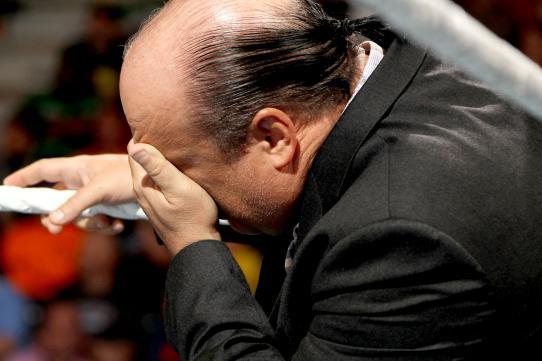 photo via wwe.com
The road to WrestleMania is in full swing.
With the Elimination Chamber over, the next pay-per-view is the biggest one of all. However, this week's Raw felt more like the epilogue to the chamber than the first chapter of the 'Mania storyline.
Don't worry, there's still plenty of time to answer the unanswered questions.
Who will The Undertaker face? When will Triple H return? And what is wrong with Cena's memory?
On Raw, Cena said that he's "never defeated CM Punk." Did he forget about this match?
Well, with that out of the way let's take a look at the most annoying, frustrating and downright idiotic moments of the week! Time to put on our favorite hater hats and relive WWE's worst of the week!
Begin Slideshow

»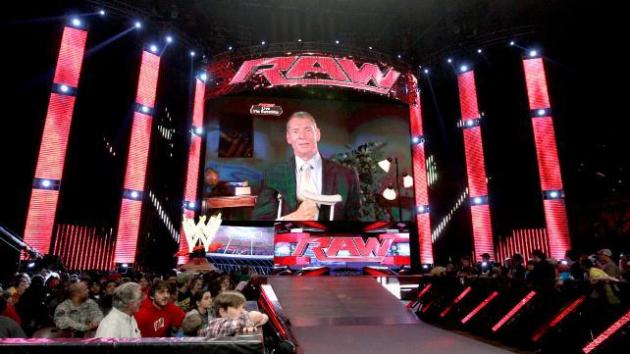 photo via wwe.com
A few weeks ago Brock Lesnar destroyed Vince McMahon on live TV.
How did McMahon get his payback?
By threatening to beat up Lesnar's older, out-of-shape, much less physically imposing friend. Ooh, what a tough guy!
His announcement that he was going to fight Paul Heyman was greeted with a large amount of indifference, a bit of silence and perhaps a smattering of polite applause from the crowd.
This entire match seems designed solely to show that hip surgery can't keep Vince McMahon down (the person, not the character).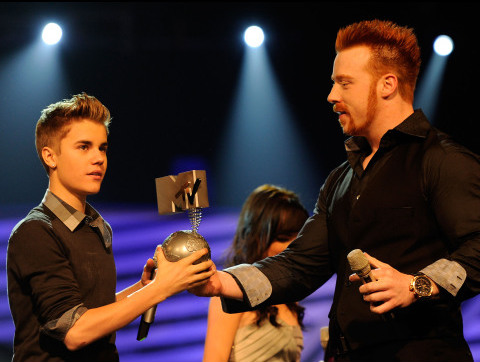 Sheamus' only real Hollywood friend (photo via uk.mtvema.com)
Man, Sheamus is a jerk.
On Raw, Wade Barrett came out in front of a live crowd to show the trailer for his new feature film.
He was very proud of himself, and sure, maybe he embellished his role in the movie a little.
Then that dastardly heel Sheamus interrupted, and brought with him the three-week-old expired jokes he'd left out on the counter.
Why would WWE promote its own movie by making fun of the one wrestler who is actually in it? Was the success of Knucklehead that overwhelming that they don't need to advertise?
Also, are we supposed to believe that Sheamus is actually friends with Colin Farrell? I want proof!
A few days later on SmackDown, Sheamus struck again and interrupted Barrett during a backstage promo. He then reached into his grocery bag of bad jokes and pulled out his Barrett impression without any provocation.
Why can't he just leave this guy alone? It makes you wonder if Sheamus just follows Barrett while he's shopping for pants or filling up his car with gas and berating him for his work in a movie.
Somebody's jealous!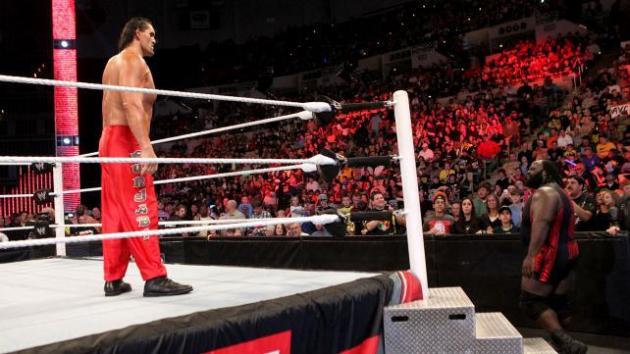 photo via wwe.com
Mark Henry returned from injury a few weeks ago and has been on a warpath. He's destroyed everyone in sight including The Great Khali...multiple times.
Now he's afraid of him for some reason.
After Henry manhandled Sin Cara on Raw, Khali chased off Henry.
This doesn't make any sense. On the Feb. 11th Raw, Henry defeated Khali in a squash match. It lasted 1:35.
WWE then changed its mind; apparently Khali is now a threat again.
Let's just hope that in no way, shape or form will this match go on at WrestleMania.
Booking these two against each other may lead to a million negative buys for the show, which (through some quick math skills) potentially means WWE will be lucky to break even.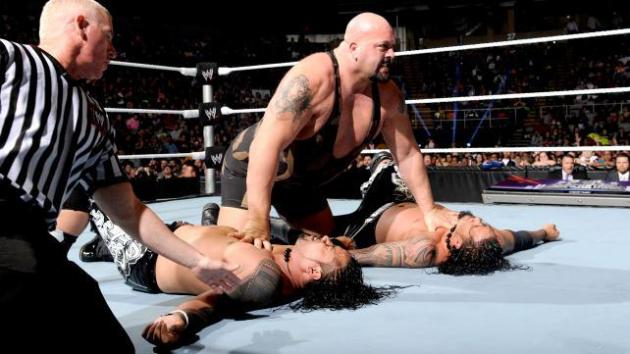 photo via wwe.com
"Yeah, I'll take a tag team on rye with a side of Brodus, and a little Khali sprinkled on top" said The Big Show in his mind.
Having one man on your roster defeat four guys by himself is never a good idea.
Yes, The Big Show could use some rebuilding after his feud with Alberto Del Rio saw him come up on the losing side, but feeding four guys to him was not the way to go.
First off, there's barely any tag teams in the entire company. Why destroy one of the few teams left?
Then, one of the other teams in the division composed of Tensai and Brodus Clay was also made to look weak with Clay taking the fall.
Perhaps the most damaging and confusing opponent for Show was Khali. As previously noted, we may be headed to a Khali vs. Mark Henry feud.
So what does WWE do two days later after setting the feud up? It has Khali lose to a wrestler who just defeated three guys by himself!
Man, I can't wait to see Khali fight Henry now!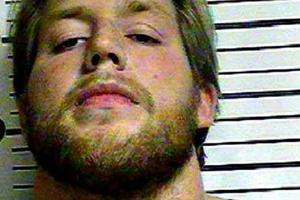 photo via whatculture.com
Boy, did Jack Swagger screw up big time.
Lucky for him, it doesn't look like WWE is pulling the plug on his title match against Alberto Del Rio yet.
But you have to imagine that he cost himself a lot of money and high-profile matches in the future. The former World Heavyweight Champion was getting a second shot as a star, and he blew it within weeks.
Getting a DUI is idiotic no matter what, but doing it in the midst of your biggest push in years is mind boggling.
Hopefully Swagger can learn from this, but it's sad and surprising that he didn't know better already.
Next time he should just let Zeb drive.
Well, that's all for this week. Agree? Disagree? What was your worst moment of the week? Sound off below!