Wrestling Knights: The Debut of The Pro Wrestling Roundtable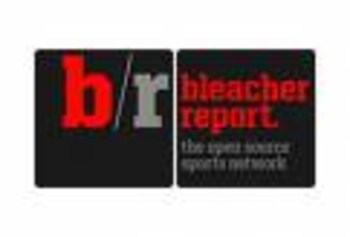 While everyone is voting for the newest addition to the Wrestling Nation Co-Community Leader, we still have to take care of business.
The WWE and TNA have been reading our stuff. I know this because of the changes in certain storylines. With everyone choosing sides, I thought that we should try this Pro Wrestling Roundtable again. We tried this once, but unfortunately, we never got off the ground.
But thanks to this week's hot topic, we need to do this roundtable now.
So since everyone is having trouble sending emails, we will place the topics here instead. Choose which topics you would like to tackle, comment accordingly with your thoughts, and we'll place them in the next Roundtable piece next week.
Topic One: The Return of Batista...Good Thing or Bad Thing?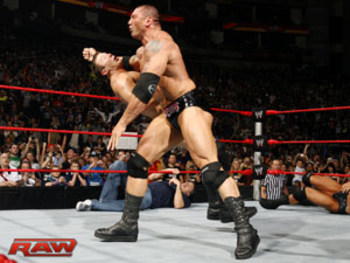 As we found out this past Monday, Batista is not only back, but he is officially one of the #1 Contenders for the WWE Championship. Batista has taken Vince McMahon's place in the six-man tag team match, a match in which Vickie Guerrero has now made for the WWE Championship.
Bad news for Triple H (maybe)...but good news for Randy Orton.
But Batista made his return this past Monday night by taking down Cody Rhodes and Ted DiBiase. After the anarchy, Vince McMahon made damn sure that Orton's path back to the Age of Orton would have one huge animalistic roadblock in his way.
So...Batista is back and in the title picture. Is this a good thing or a bad thing for the WWE as well as for the WWE Championship?
Triple H has already stated that he enjoyed playing heel more than anything. And with no true resurrection of DX in sight, is this the time where The Game returns to Heel status and Orton's storyline with him ends just for his rivalry with Batista can resume?
Topic Two: The GMs of WWE...Who will find success following The Draft?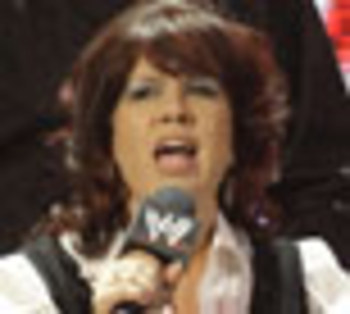 So we now know where the bosses will be after the draft. As we found out this week in WWE Programming, Vickie Guerrero has ended her tyranny on SmackDown...only to bring her brand of justice to the Flagship show, RAW.
Because of that decision, the Board of Directors also acted quickly by bringing back some Thuggin' and Buggin' to the SmackDown Kingdom: Teddy Long. Long departed ECW, and left the Extreme Brand in the hands of his former assistant, Tiffany.
So to recap: Vickie to RAW, Tiffany to ECW and Teddy to SmackDown.
Both RAW and SmackDown have huge caliber talent, whereas ECW has had to suffer the fallback of being a one-hour program and having a majority of the talent it once had heading to either RAW or SmackDown. So which GM will find success following the 3-Hour spectacular this Monday night?
In Vickie's defense, she did assist in providing some great storylines, not to mention her patented, "EXCUSE ME!" She could most likely continue that success on RAW, but in order for that to happen, the Edge-Vickie storyline must end...at Backlash.
As for Tiffany, we already know that there are a truckload of blonde jokes that came about after the announcement. But Tiffany did deliver some huge news when she made the Elimination Chase to Backlash Tournament. So, will the blonde bombshell be just what the Land of Extreme needs to continue its dominance on Sci-Fi?
And then there's Teddy Long. The Mac Militant found success when he took over the reigns from Kurt Angle a few years ago. But due to a heart attack, he was forced to the sidelines, and upon his return, he had to do the bidding of Vickie Guerrero. But he soon returned to the mainstream when he took over the duties of Armando Alejandro Estrada on ECW.
With his return to SmackDown, will he be able to restore the order that the show lost at the hands of La Familia? And what does the future hold for the SmackDown Kingdom, the Land of Extreme and the Flagship Show?
Topic Three: The World Champions...where do they go from here?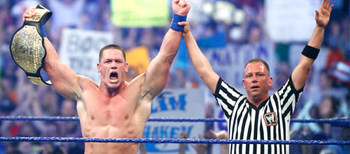 After WrestleMania, we know the three main champions of the brands. John Cena (currently on RAW) holds the World Heavyweight Championship. Triple H (currently on SD) holds the WWE Championship. And Jack Swagger holds the ECW Championship.
As its been proven the last few years, not even the current World Champions are safe from The Draft. Bobby Lashley was the first victim of The Draft when he was drafted to RAW and forced to relinquish the ECW Championship. Last year, Triple H was the WWE Champion, and he was drafted to SmackDown.
Since then, nothing is guaranteed.
As Tiffany pointed out to current ECW Champion Jack Swagger, he may end up on either RAW or SmackDown after Monday night's Draft.
But will it be Triple H, John Cena or Swagger that leaves their brand this Monday?
Topic Four: Should Randy Orton become WWE Champion at Backlash?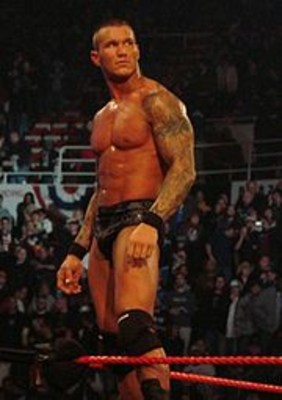 Randy Orton came up short of his goal to leave Houston as WWE Champion. Despite the stipulations he threw in The Game's path, Orton still loss to the King of Kings at WrestleMania.
So we fast forward to Backlash, and this time around last year, Randy Orton was walking into the pay per view as WWE Champion to face The Game. Orton has never defeated Triple H in a championship match, and that has got to be pissing the guy off.
Will The Universe and The Nation see the return of The Age of Orton? Is it Orton's destiny to win the WWE Championship at Backlash? Or will we see Orton heading to SmackDown to challenge John Cena or ECW to challenge Jack Swagger?
Topic Five: Should Fox Sports, WWE and TNA start posting B/R Wrestling Columns?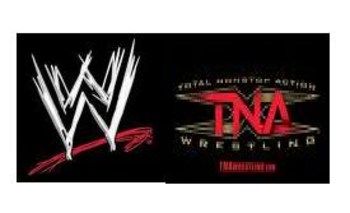 TNA Wrestling. World Wrestling Entertainment. Fox Sports. All three are mainstream sports giants. All three have an excellent fanbase. Yet, all three have yet to place any pro wrestling columns on their sites.
Sure, these guys love to talk about wrestling behind closed doors.
But when they're actually approached to post it, they kind of shy away from it. But why would they do that? We love writing about it, and they love reading about it. With so many talented writers on this site alone, they could make this phenomenon known as Writers of Professional Wrestling as big as it already is on Bleacher Report.
With that said, I would like to get The Nation's thoughts on this possibility. I think that if we voice our opinions enough, we could see this happen as early as next year's Royal Rumble.
Anything is Possible...right?
Topic Six: How much is too much?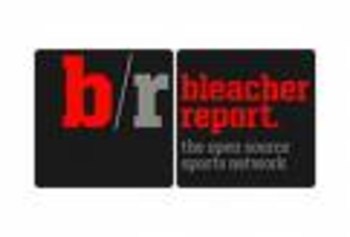 This is probably the simplest topic on this edition of Roundtable. We have heard people complain about the mass of articles written in a single sitting by several superstars on the Community.
But how much is too much?
One? Two? Seven?
The Nation has never had the chance to weigh in on the thought, but today is that day! We want to know what you all think about this. Plus, we're also discussing boundaries. We know that there were some issues this past week, and I think that we've all moved past the controversy.
But just like those commercials that remind you not to drink and drive, we ask the question now: How much is too much in regards to the B/R Wrestling Nation?
Keep Reading