UFC 157 Predictions: 5 Fighters Who May Be Released with a Loss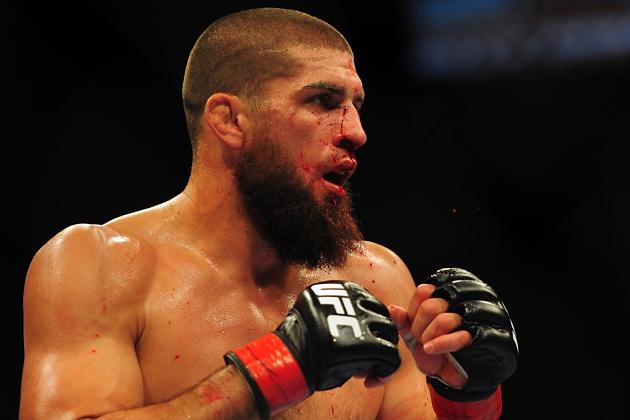 Anne-Marie Sorvin-USA TODAY Sports

"The blood has yet to be shed."
Those were the words from UFC president Dana White, as he defended himself for releasing Jon Fitch and 15 other UFC fighters this past week.
Because the UFC absorbed Strikeforce, the company has over 100 more fighters than the roster can hold, according to White. It's safe to say job security in the UFC isn't exactly at its highest right now.
So heading into UFC 157, many fighters are on the chopping block. Here are the five most notable.
Begin Slideshow

»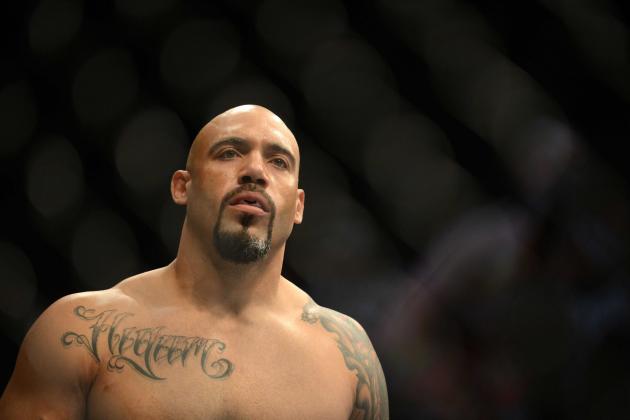 Ron Chenoy-USA TODAY Sports

Lavar Johnson is an overachiever.
Nobody saw Johnson's 2-0 UFC start coming, because a one-dimensional fighter rarely survives in this sport.
To Johnson's credit, his remarkable knockout power led to his success. Does Johnson have heavy hands? Absolutely. Is that his only weapon? Unfortunately, that seems to be the case.
His last fight showcased just how limited Johnson actually is. At UFC 146, Stefan Struve pulled guard and defeated Johnson with an armbar in the first round.
Should Johnson lose a second straight fight by early stoppage, his days inside the Octagon may be short-lived.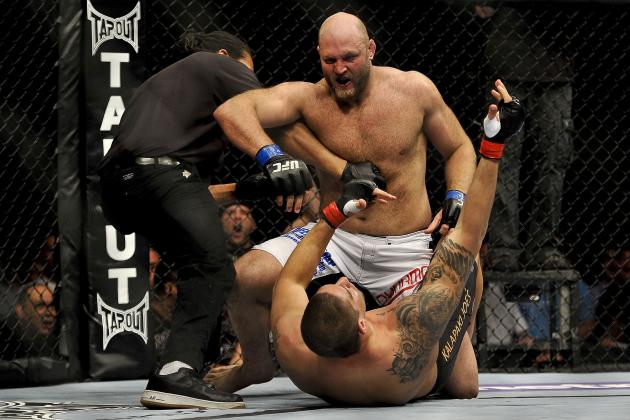 Paul Abell-USA TODAY Sports

Brendan Schaub's suspect chin is catching up to him.
Schaub's power and athleticism helped him gain four straight UFC victories. But then, Schaub made a step up in competition. The result was unkind to him.
Both Antonio Rodrigo Nogeuira and Ben Rothwell knocked Schaub out in the first round, which puts Schaub on a two-fight losing streak.
The pressure is on for Schaub. He's facing another knockout artist in Johnson, and if he connects with Schaub's chin, the lights will dim once again.
This seems like a-knockout-or-be-knocked-out contest between two big heavyweights. But in reality, it's likely win or receive your walking papers.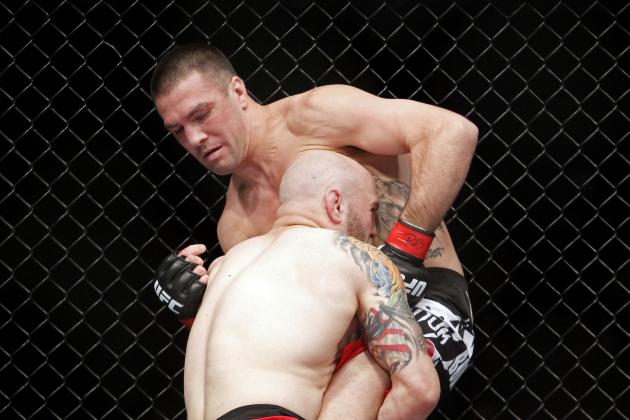 Bruce Kluckhohn-USA TODAY Sports

Josh Neer's best days as an MMA fighter may be behind him.
How can you argue otherwise after Neer dropped two fights in a row, with his most recent being a submission loss to Justin Edwards?
That loss was devastating for Neer. He is known for having great submission skills, so suffering a submission loss indicates that Neer may be on the downside of his career.
Though he's only 29 years old, Neer has been through several wars and has 45 professional fights under his belt.
Keep in mind that Neer is on a two-fight losing streak, and this fight against Court McGee is a must-win situation for "The Dentist."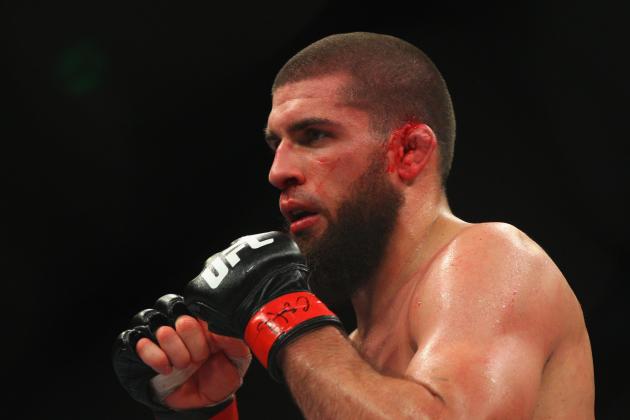 Mark Kolbe/Getty Images

It's safe to say tonight is a must win for both Neer and Court McGee.
McGee is in the same boat as Neer. He's lost two fights in a row, but fortunately for him, he lost by decision, rather than being stopped.
He's also won The Ultimate Fighter, which may help him.
But still, you have to wonder if the UFC would let him go if he lost three straight fights, especially after the UFC just released Fitch.
Even though McGee is a TUF alum and always tries to entertain the fans, he may not survive roster cuts with a loss to Neer tonight.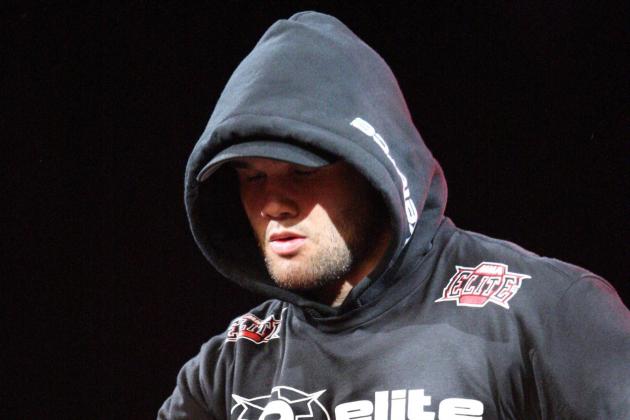 Scott Olmos-USA TODAY Sports

Robbie Lawler just got here. Too bad his return to the UFC may be short-lived.
Lawler is an exciting fighter with one-punch knockout power.
Ironically, his knockout power may lead to him being cut from the UFC. Because he has such heavy hands, Josh Koscheck will likely try to take this fight to the ground and wrestle his way toward a decision.
This would mark Lawler's fourth loss in his last five fights, so it's hard to make a case for Lawler to get another shot in the UFC with such a record.
Lawler has to make sure his hands touch Koscheck's chin before Koscheck takes him down. Otherwise, he will likely be calling Bellator's Bjorn Rebney for a job.