7 Reasons You Can't Miss UFC 157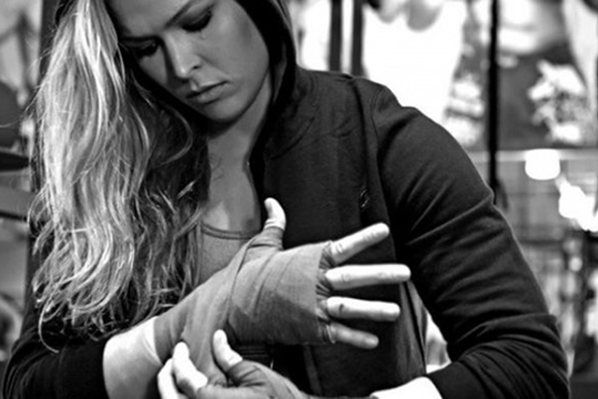 fightday.com
UFC 157 is quite possibly the most hyped pay-per-view event since Anderson Silva checked Chael Sonnen at the door back at UFC 148.
It's truly going to be amazing when Bruce Buffer steps inside the Octagon, straightens his tie, throws his hefty paycheck in his back pocket and announces that, "We are live!"
Not only are two women battling it out for the very first time inside a cage historically built by men through years of blood, sweat and tears, but two of the most prolific strikers in the sport today will battle to the death (well, until the fight is stopped).
So before you base a buyer's decision on the media-laden main event, which in all honestly should in fact be enough to spark your interest, here are seven reasons why you can't miss UFC 157.
Unfortunately, watching Arianny Celeste and Brittney Palmer strut their stuff cageside is not one of them.
Begin Slideshow

»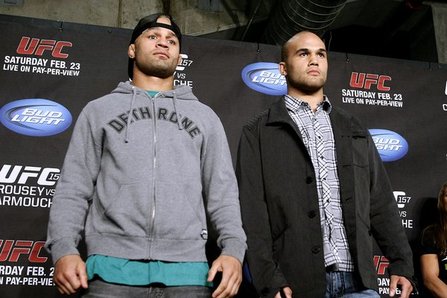 latimes.com
Not only is Josh Koscheck fighting for the first time since May, but former Strikeforce standout Robbie Lawler is making his welterweight debut and return to the UFC.
It's been over eight years since Lawler last fought inside the Octagon, and fans have been hoping he'd come back sooner than later.
Well, during a time in which the UFC welterweight division's core of top contenders is growing by the month, two of the more seasoned veterans will be making their return to the rankings.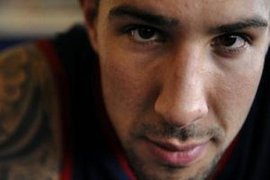 bjpenn.com
It may be an undercard bout being exclusively featured on FX before the UFC 157 pay-per-view action starts, but heavyweights Brendan Schaub and Lavar Johnson have a chance to produce the Fight of the Night.
If the UFC weren't trying to bolster its free card in order to attract some viewers who are ultimately unwilling to pay a bucket load for the PPV, this contest between two bruising sluggers would have been on the main card.
Nonetheless, Schaub and Johnson seem destined to fight. Over their last three fights, they've combined for five total knockout finishes, whether winning or losing.
It's safe to say that someone is going down eventually, if not very early.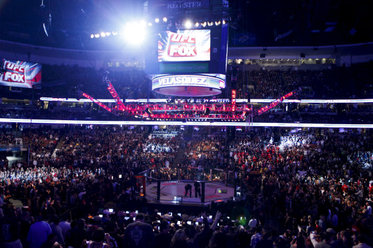 waynedorman.blogspot.com
Is it ironic that Rousey, first name Ronda, is fighting in a center in Anaheim, first name Honda?
No, but it's still going to be interesting to see how this plays out when the Honda Center is packed to the brim.
Will the UFC fanbase embrace a main event featuring two women making their promotional debut?
How many new and old female spectators will fill the stands and embrace the Octagon action?
You'll have to wait, watch and witness it for yourself.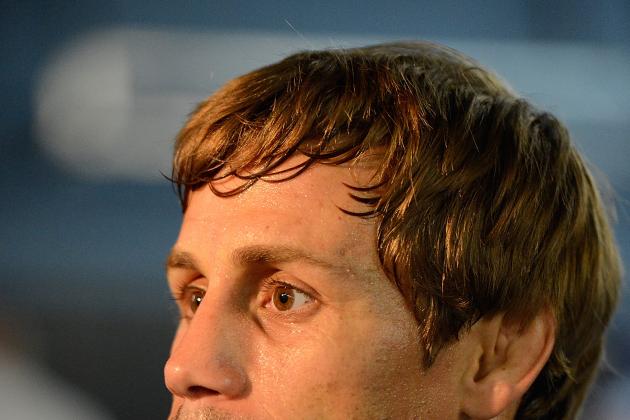 Thearon W. Henderson/Getty Images

Whether Dana White is playing chicken or not, in an effort to light a fire under a former champion's butt, his recent comments regarding fan favorite Urijah Faber were quite alarming.
Basically, if "The California Kid" loses, he'll be next in line for the UFC's new cut policy. It's something the organization has decided to do on the heels of expanding divisions, consuming Strikeforce fighters and implementing a new group of female contenders.
With that said, it's going to be up to Faber to impress the UFC's head honchos. He needs to win, win in fashion and showcase the elite skill that made him a household name in the first place.
Hopefully, he doesn't become Jon Fitch 2.0.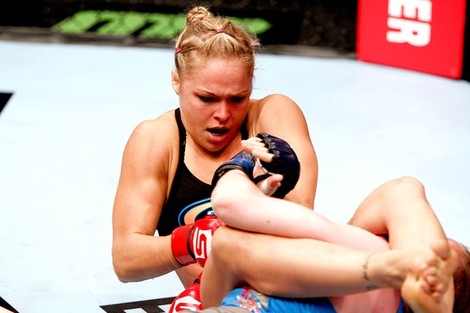 graciemag.com
For the simple entertainment factor of it, tune in to UFC 157 to witness one of the best armbar specialists in the world.
Ronda Rousey has captured victories via armbar in every one of her six professional bouts, which average just over a winning time of 1:30.
That means two things: Rousey will look to throw up some nasty, bone-crunching armbars early and often, and odds are she sinks one of them sometime in the first round.
So if you like seeing fighters squirm and transition for their right to lift their arm for the next few weeks, don't miss this fight.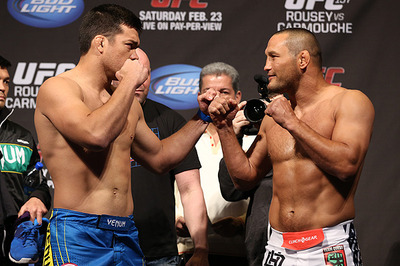 sherdog.com
For the past six months or so, the title picture in the UFC light heavyweight division has been fuzzy, to say the least.
First, Dan Henderson was supposed to take on Jon Jones back at UFC 151, but that never happened due to an apparent knee injury suffered by Henderson just 10 days before the fight. It was the first time the UFC had to cancel an entire event.
Second, guys like Lyoto Machida refused to step in and fight Jones for the championship on short notice, more or less to fill in for "Hendo." That led Chael Sonnen to talk his way into yet another title opportunity and set the top few contenders in the division back.
After Dan Henderson and Lyoto Machida do battle at UFC 157, we'll finally have an answer as to who is the true light heavyweight No. 1 contender.
The winner will take on Jones later this year after the champ stifles Sonnen in April.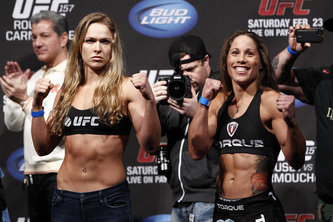 There's really no other way to explain it. If you're not watching UFC 157, you're missing out on history.
It's so rare that an event like this comes around during the pinnacle of the sport. Women have been competing for years now, but they've never really gained the public and professional recognition as a serious entertainment factor in the business.
That's all about to change as the UFC tries its best to prolong the success, exposure, popularity and appeal of "Rowdy" Ronda Rousey.
When Rousey and Liz Carmouche step inside the Octagon for the first time on Saturday night, it's going to be a momentous event. Even if you have reservations about women fighting in the UFC, seeing will be believing.
For more UFC/UFC 157 news and coverage, Follow @DHiergesell