BYU Basketball: What Will Decide Cougars' Success, Failure in Postseason?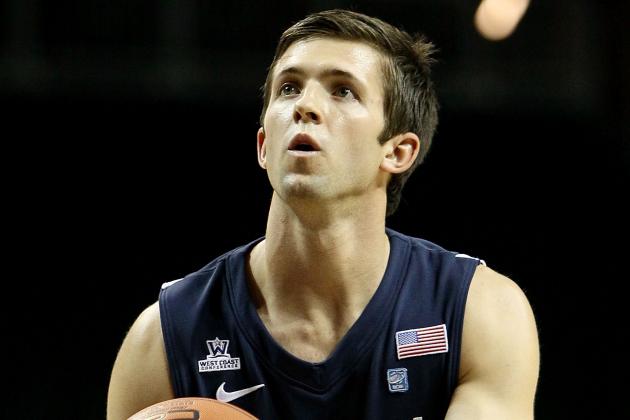 Alex Trautwig/Getty Images

BYU's postseason options are still up in the air.
The NCAA tournament, though, is not likely one of them.
But the Cougs could still finish the season strong with a good performance in the conference tourney, and a NIT bid. Who knows, a trip to the Big Dance may still be possible.
So, what will decide between a positive conclusion to the year and a negative one? Here are three difference-makers.
Begin Slideshow

»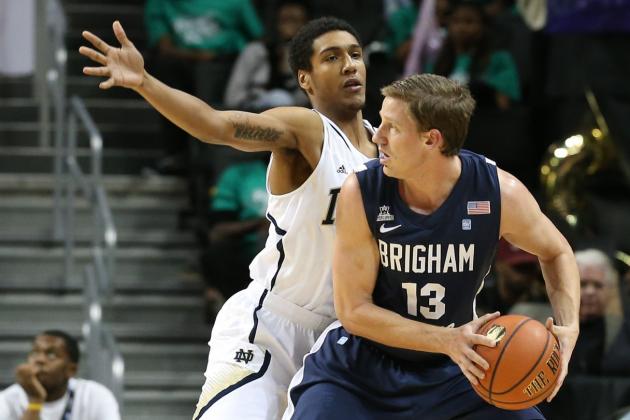 Anthony Gruppuso-USA TODAY Sports

Tyler Haws and Brandon Davies can't do it all for the Cougars. They need help from Craig Cusick, Matt Carlino and Josh Sharp, along with others.
I'm sure they've been told this, but they also can't try to be the "Superman" of the team. Carlino has tried too hard to be the go-to man, and he needs to sink back and be just a supporting player.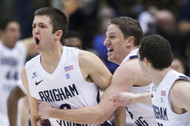 Deseret News,Scott G. Winterton
Cusick won the USU game. Brock Zylstra hit clutch threes against Saint Mary's, and Sharp got some great boards to escape San Fransisco on the road.
But when have Haws, Davies or even Carlino been clutch down the stretch? Sure, Haws hit those two great shots against the Gaels earlier this year, but I can't think of any other time when those three have come up big.
They will need to carry the team when it's needed most, especially with clutch play late in games.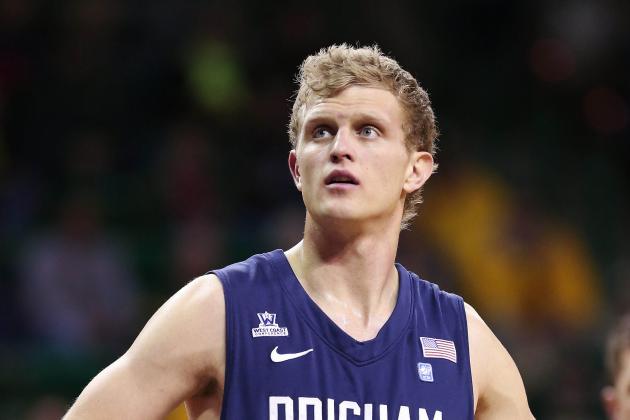 Kevin Jairaj-USA TODAY Sports

Rarely have we seen Haws, Carlino and Davies all have great games on the same night. If one is doing well, it is unlikely to see the other two shine.
Imagine how stellar it would be if the trio could combine for 40 to 50 points every game, while getting constant contribution from the bench?
Haws will certainly continue to shine for the rest of the year, but it would be great if Davies would keep up his great play we saw against Saint Mary's and Carlino could climb out of his slump.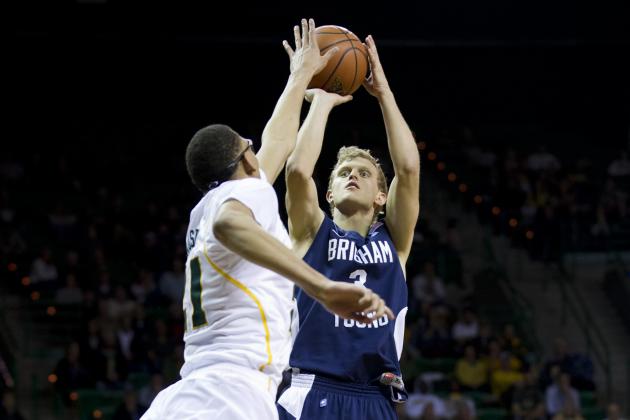 Cooper Neill/Getty Images

BYU is one of the worst teams in the mid-major WCC in three-point accuracy, making only 33 percent of its long balls this season. It is puzzling to think of the decline from last season, especially with the addition of sharp-shooter Haws.
The Cougs will need to pick up their game from deep to make any impression in the postseason, no matter where they land.